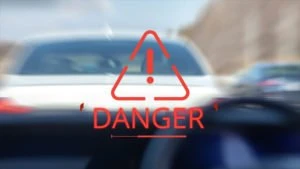 Tailgating accounts for roughly 5% of truck accidents across the United States, according to The Federal Motor Carrier Safety Administration, meaning that it's a common cause of truck accidents. Because trucks are such large vehicles, they need much more time to slow down or come to a complete stop than regular cars, and so it's crucial that truck drivers leave plenty of space between them and the driver in front. If they don't, and the car in front brakes aggressively, then the truck will likely rear-end the vehicle, which will likely result in a catastrophic truck accident.
If you or a loved one have been injured in a tailgating truck accident in Englewood, Florida, then you need to contact The Law Place immediately. The tailgating vehicle was likely at fault for the collision, which means that you could be owed thousands in compensation, and our lawyers can help you recover it. Our team has over 75 years of combined experience in helping clients just like you and working with the Florida legal system, so you can trust that they have the knowledge and skill needed to guide and support you through the process. We offer a free consultation to any prospective client, so contact us today to schedule yours!
To start fighting for your compensation, call us now at (941) 444-4444!
Tailgating Under Florida Law
Tailgating is described under Florida Statute 316.0895 as following "another vehicle more closely than is reasonable and prudent" without "having due regard for the speed of such vehicles and the traffic upon, and the condition of, the highway." All drivers should understand the dangers of tailgating and how these actions can cause an accident.
Because trucks are such large and heavy vehicles, they can't slow down and come to a stop quickly. This is why it's so crucial for trucks to give the vehicles in front of them plenty of space so that if they brake, the truck driver behind will have sufficient time and distance to react and slow down. Therefore, under Florida law, trucks must allow 300 feet between their vehicle and the one in front.
Frequent Causes of Tailgating Truck Accidents in Englewood, FL.
Tailgating is a type of negligent driving that can result in a devastating truck accident, but there are many reasons why a driver may tailgate another vehicle. Listed below are the most common reasons why truck drivers may end up tailgating you:
Aggressive, negligent, and careless driving behaviors.
Driving while distracted, such as by their cellphone, eating, or talking.
Driving while under the influence of alcohol or drugs.
Fatigued driving.
Inadequate truck driving training.
Poor weather and road conditions.
If you have been involved in a tailgating truck accident, then you could be entitled to compensation, regardless of why the truck had been tailgating you. Our team of Englewood accident lawyers will be determined to secure the compensation that you deserve on your behalf and will work hard to hold the at-fault party responsible for the damage and injuries that you've had to endure. So, to increase your chance at winning the maximum amount of compensation possible, contact The Law Place today and schedule a free consultation with a dedicated truck accident attorney!
Injuries That Are Commonly Sustained in Florida Truck Accidents
Any type of car accident can leave victims suffering from injuries ranging from minor to severe, and in certain cases, people may even lose their lives. Unfortunately, as trucks are much larger and heavier than other motor vehicles, truck accidents are more likely to cause extreme devastation.
Some of the common injuries caused by truck accidents include the following:
Soft tissue injuries, such as bruises and lacerations.
Fractures and broken bones.
Traumatic brain and head injuries, such as concussions.
Neck injuries, such as whiplash.
Back and spinal cord injuries.
Internal bleeding and organ damage.
Wrongful death.
If you were injured because of a tailgating truck accident that wasn't your fault, then you should get in touch with The Law Place. Our legal team is ready to fight for the justice that you deserve, so don't hesitate to arrange a free case evaluation with one of our skilled truck accident lawyers today!
Assigning Liability in Florida Tailgating Truck Accident Cases
Drivers have a duty of care to all road users and pedestrians as soon as they get behind the wheel, meaning that they must act safely, carefully, and lawfully when driving. When a motorist tailgates another driver, they are breaching this duty of care, as they are driving negligently. Because of this, the truck driver themselves is usually at fault for tailgating truck accidents and will be liable to pay for the damages and losses sustained by the victim.
However, listed below are some of the other parties that could be found partly responsible for a tailgating truck accident:
Trucking company – It is possible that the trucking company is somewhat to blame for the accident. This may be because the company didn't provide adequate training for the driver, properly maintain their vehicle, or perhaps allowed the truck and/or driver to be on the road for longer than what's lawful.
The mechanic – If your accident was caused by any mechanical problems or these worsened the impact, then the truck's mechanic may be somewhat responsible for the collision. This is because they likely failed to repair or maintain the vehicle to regulation standard.
A third-party driver – The roads in Englewood are often incredibly busy, and so accidents involving more than two vehicles are a frequent occurrence, unfortunately. If there was a third vehicle involved in the tailgating truck accident that you were injured in, the third party might have been partially at fault.
This list isn't comprehensive, and while it does show the parties that are most commonly found at fault for tailgating truck accidents, it's still very possible that the party responsible for your accident is a different individual or organization. There's also a chance that there are multiple parties responsible for the collision.
Once you've spoken to an Englewood truck accident lawyer from The Law Place, our team will be able to investigate your case and determine who should be held liable. Our attorneys have the experience and knowledge needed to support and guide you through the complicated legal system to ensure that you don't make any mistakes that could damage your claim. So, to give yourself the best chance at holding the guilty driver liable and securing the compensation that you deserve, call The Law Place today and schedule a free, no-obligation consultation.
Recoverable Damages That Can Be Claimed for in a Florida Tailgating Truck Accident Case
After your truck accident lawyer has determined which parties are liable for your injuries and damages, then they'll be able to calculate how much compensation you could be entitled to. Every case is different, but victims of truck accidents are often able to claim for the following damages:
Medical care – If the injuries you sustained meant you had to seek medical treatment, and are now facing expensive medical bills, then you deserve compensation. This includes any projected expenses and any related costs.
Property damage – If your car was damaged or even totaled, then you may be owed compensation to cover any necessary repairs or replacements.
Lost wages – If you couldn't attend work for a period of time because of the injuries you suffered, then you may be entitled to compensation to cover the wages you lost.
Reduced earning capability – If you can no longer continue working the job you had before the accident or the same hours, then you deserve compensation.
Pain and suffering – If you have suffered from any trauma or emotional distress from the accident, then you deserve compensation. However, as this can be difficult to prove in court, it may prove crucial to have a reputable accident lawyer on your side arguing your case.
Wrongful death – If you lost a loved one in the truck accident, then you should receive compensation to cover the funeral and burial costs and loss of consortium.
Our law firm understands that no amount of compensation can fix the trauma and losses you've suffered from, but it could help you manage the financial burdens that you're not struggling with and can give you the closure that you need, proving that some form of justice has been served.
To begin seeking the compensation that you deserve, it's crucial that you get in touch with The Law Place for advice specific to your case. You can trust that our legal team will fight tirelessly to secure the maximum amount of compensation possible on your behalf. By enlisting the help of one of our personal injury lawyers, you will be ensuring that your case is being worked on by an experienced truck accident lawyer, and so you won't have to worry and can focus on healing instead.
Florida's Comparative Fault Rule
Under Florida Statute 768.81, Florida is a comparative fault state. This law means that, in personal injury claims and lawsuits, more than one individual or organization can be held responsible for causing a single truck accident. The parties involved can be deemed to be at fault by a certain percentage, and their share of fault can impact the amount of compensation that the victim receives. As long as you are deemed to be less than 50% at fault, you can still file a claim or lawsuit.
For example, in a tailgating truck accident, the tailgating driver is likely to be largely at fault. However, if the driver in front had been distracted by their cellphone, which meant they had to brake abruptly because they didn't notice a red light, then they could be deemed to be 30% at fault. This means that, although the victim could still file a claim for compensation, their final settlement will be reduced by 30%.
This rule applies even when the victim is seriously injured in the accident – if they share some of the blame for the accident, then the compensation they receive will be reduced by their share of fault.
How an Englewood Truck Accident Lawyer Could Help You
If you are planning to file a personal injury claim, then you need to consider hiring a personal injury lawyer near you. At The Law Place, our attorneys have plenty of experience in working cases similar to yours and have the skill and knowledge required to build a strong case to present to the defendant's insurance company.
Some of the ways that our Englewood attorneys can help you include:
Answering any queries or questions that you may have about your case or the Florida legal system and providing you with valuable legal advice specific to your situation.
Investigating your case thoroughly.
Gathering all relevant evidence, such as police reports and witness statements, to strengthen your legal team's argument.
Assessing the amount of damages you've sustained and calculating how much compensation that you're entitled to.
Negotiating with the defense team and their insurance company for a fair, appropriate settlement.
Representing you and fighting on your behalf in court if the settlement offered to you is too low.
In the state of Florida, truck accident victims have the right to hold at-fault drivers liable for the damages that they suffered from because of that driver's negligence. Our skilled Englewood personal injury attorneys will prioritize your claim and do everything possible to ensure that you receive the justice that you deserve, so don't hesitate to call us to schedule a free consultation!
How Much Truck Accident Lawyers Cost
Victims of any type of accident are often reluctant to hire a personal injury attorney and file a claim or lawsuit at first. This is often because they're worried that they won't be able to afford worthwhile legal representation and don't want to risk struggling with any more expenses on top of the financial burdens caused by the accident that they're facing.
However, this is not the case! At The Law Place, our truck accident lawyers work on a contingency fee basis, commonly known as a no-win-no-fee basis, so you can hire our team with full confidence.
A contingency fee basis means that our law firm won't earn a single cent unless your case is successful. Even then, you won't have to pay us anything from your pocket directly – instead, we'll simply subtract our legal fees from your final settlement.
And, because The State Bar Association monitors all contingency fee legal work in Florida, you can rest assured that we will be completely transparent with all our legal fees.
Contact The Law Place Today for a Free Consultation
If you or a loved one have been injured in a tailgating truck accident in Englewood, FL., then you need a truck accident lawyer that you can trust on your side. The laws in Florida can be complicated and difficult to understand, and the stress of recovering from an accident can make filing a personal injury lawsuit even harder. This is why you need to hire an experienced law firm to help you.
If you choose to work alongside the truck accident attorneys at The Law Place, they will be able to take this stress off you and your loved ones, which will allow you to focus on getting your life back on track. Our lawyers will take on the bulk of the work for you, and will investigate your case, file relevant paperwork, and handle all of the necessary communications and negotiations, to ensure that you get every cent you deserve and aren't taken advantage of.
But there's no time to waste! Florida Statute 95.11 means that personal injury victims have only four years after the date of the accident to file a claim, regardless of how serious the injuries they sustained are. So, to give our team plenty of time to build a strong and solid claim on your behalf, contact The Law Place today and schedule a free consultation with a member of our team!
Our phone lines are open 24 hours a day, seven days a week, so call now at (941) 444-4444.