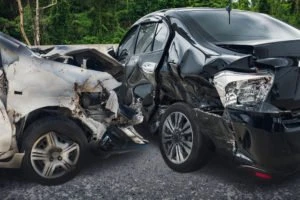 There are many ways in which a road traffic accident can occur in Florida. One such way is due to vehicle defects. When traveling at high speeds and around other road users, technical faults such as failing brakes and faulty tires can cause incredibly serious and life-threatening accidents. Other things, such as faulty seatbelts or improperly deploying airbags, can turn a potentially minor accident into something which causes catastrophic damage to the person driving the motor vehicle.
If a defective motor vehicle component has either caused you to be involved in a road traffic accident or made your accident situation worse, a car accident lawyer from our law firm can help you. Here at The Law Place in Englewood, our team of accident lawyers has over 75 years of combined experience fighting for clients in your exact position. We have the skillsets, the knowledge, and the experience to maximize your compensatory claim while you recover from your injuries.
It all starts with a call to our law firm to arrange a free consultation at no obligation. Our office lines are always open, and we will be able to give you a good idea of your settlement potential and legal standing upon hearing the details of your car accident.
For more information, get in touch with an accident lawyer today!
What Are Some Common Causes of Defects in Motor Vehicles?
Cars, motorbikes, and trucks are incredibly complex pieces of machinery. This, of course, means that there are a lot of things that could potentially go wrong with them and lead to an accident.
Most defects occur either during the manufacturing process of the vehicle or during a period of maintenance or repair. Unfortunately, a lot of the time, defects are only discovered once they have led to an accident.
Common sources of defects seen by our personal injury and accident lawyer team are as follows:
Parts installed in an incorrect manner.
Incorrect parts installed in the vehicle.
Careless or negligent manufacturing of the motor vehicle.
Badly designed vehicles – some of which are later mass-recalled.
Manufacturing flaws in specific components.
Low-quality or subpar components being used to repair a vehicle.
Accidental damage to other parts of the vehicle during the repair process.
Although defective parts or vehicles rarely constitute malicious intent, this does not mean that you should have to suffer the consequences of somebody else's negligence.
If you have received injuries, complications, or damages which impacted your quality of life as a result of an accident involving a defective vehicle, we want to hear from you. The personal injury and accident lawyer team at our law firm will fight tirelessly to maximize your compensation and get you the financial justice you deserve.
Which Defective Parts Correspond With Specific Motor Vehicle Accident Types
As we have mentioned, there are many different ways a complex motor vehicle can go wrong. However, there are certain defects that typically cause or worsen specific accident types.
The following is a list of the most common, as seen by our Englewood legal team:
Tire defects – Tire blowouts are a common accident cause and become much more likely with faulty or subpar quality tires. This can easily cause drivers to lose control of their vehicle, especially when they are traveling at high speed.
Seat belt defects – Seat belts prevent a large number of fatalities when it comes to minor and mid-speed road accidents. If they are faulty, drivers can easily be thrown either from their vehicle or tumble violently around the inside during a crash.
Airbag defects – Airbags are designed to cushion the impact of a crashing car and to prevent the driver and passengers from slamming into solid surfaces. If these fail to deploy, there is nothing protecting the car's occupants from serious injuries. If they deploy unnecessarily or prematurely, they can easily cause a crash due to eliminating visibility or even cause severe burns, bruising or internal injuries to the occupants.
Roof defects – Car manufacturers are responsible for ensuring that the roof of a motor vehicle does not cave in during a road accident. If the roof is defective, a rolling car could easily cause much greater injuries than usual.
Gas tank defects – These are especially dangerous, as certain defects can actually lead to explosions. A faulty gas tank puts not only the driver and their passengers in danger, but also the road users all around them.
Brake defects – If a driver is unable to stop their vehicle from moving, this can easily be responsible for a huge range of catastrophic accidents involving both the driver and other drivers around them.
These are just a few examples of the many things that can go wrong with a vehicle due to manufacturer or repair negligence.
No matter what technical fault caused or contributed to your accident, the personal injury lawyer team at The Law Place is here to help you with your accident case. Call today for a free evaluation and case review to find out exactly how representation by us may be able to maximize your compensatory amount.
Common Injuries Received as a Result of Defective Vehicle Accidents
Just like with the range of different defects, there is a wide range of different injuries which can be caused by accidents involving faulty vehicles.
The most common injuries seen by our Englewood law firm include:
Broken bones and fractured bones.
Skin abrasions, road rash, lacerations, cuts, and bruises.
Burns and scalds.
Internal injuries, such as internal bleeding and organ damage.
Severe scarring and disfigurement.
Head injuries and traumatic brain injuries.
Whiplash, as well as other neck and back injuries.
Trauma-related psychological difficulties, such as anxiety, depression, and post-traumatic stress disorder.
If you have experienced any of the injuries or complications listed above – or even one that isn't – the first thing you should do is seek a free consultation with a personal injury lawyer from our Englewood firm.
Your case may be entitled to considerable compensation under Florida law, and a high-quality professional attorney is the best way to seek this.
What Damages Can a Car Accident Lawyer Help You to Seek Compensation For?
There are a number of different categories of compensation available to car accident victims. Which of these apply to you will depend on the specific details of your accident case and the complications you have suffered as a result.
The main damage categories are as follows:
Property damage – Which helps you claim for the material cost of your vehicle as well as other valuables damaged in the accident.
Lost wages – If you have been forced to take time off from work for your injuries, be it for treatment or recovery, your attorneys can help to recover these lost earnings. All we need is a copy of your correspondence with your employer detailing your time off.
Medical bills – The cost of treatment and medical bills is a common cause of financial devastation and bankruptcy in America today. If you keep a copy of the bills, your attorneys can help you to recover the cost of your medical care.
Pain and suffering – These damages put a financial number on the amount of time you have spent in recovery and the pain level involved. They also take into account life-changing medical conditions, such as post-traumatic stress disorders, disabilities, and disfigurements.
Wrongful death – If you have been unfortunate enough to lose a loved one, you can file a wrongful death claim to help you deal with the cost of losing income/support and to assist you in dealing with staggering burial and funerary costs. We know that no amount of money will ease the pain of losing a loved one when it wasn't their fault, but the alleviated financial burden can help give you space to grieve in peace.
If you are wondering which of these damages would apply to your legal case, the best way to find out is to get in touch with The Law Place today for a free case review.
We are happy to give you legal advice at no obligation, so you don't even need to hire one of our experienced lawyers to get the best idea of how to handle your situation.
Your Insurance Requirements in a No-Fault State
Florida is what's known in legal terms as a no-fault state. No-fault laws mean that every party involved in a collision must deal with their own insurance company, no matter whose fault the accident was.
Under Florida Statue 627.7407, this means that every driver must carry Personal Injury Protection insurance as part of their insurance policy.
However, as per Florida Statute 627.736, there are limitations to how much your insurance company is obliged to payout. This limit is $10,000 in the case of injury or disability benefits and $5,000 in the case of a death.
For claims exceeding this amount, you will be forced to file a lawsuit through the Florida court system. The various complexities of Florida law could easily catch you out on your own, massively devaluing your claim. This is why it is so important to secure representation by an experienced attorney, like those available from The Law Place in Englewood.
Contact The Law Place Today
If you have been in the position of experiencing a collision or other accident due to a vehicular technical fault in the previous four-year period, you need an accident lawyer in order to secure the highest amount of compensation possible.
To make the first step towards securing high-quality representation, all you need to do is contact us for a free case evaluation. Our lines are always open, and all of our prospective clients can enjoy free legal advice at no obligation.
For more information about how a local auto accident attorney can help you with your case, call our office today!