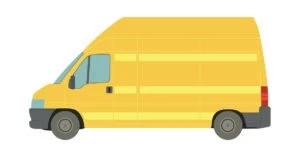 An increasing number of people in Florida do their shopping online. It's a very convenient and time-saving way to get groceries, electronics, books, gifts, and much more. However, due to this trend, the number of delivery trucks on the roads increases every day. One of the main U.S. delivery companies, DHL, hires approximately 380,000 workers to deliver over 1.3 billion parcels every year. You can imagine that this company alone contributes significantly to overcrowding our roads, not to mention the others.
Truck accidents are less common than car accidents, but they tend to cause more damage and injuries due to the size and weight of the vehicle. Moreover, trucking companies would often do anything to maximize their profit. They might overload the vehicles or force the truck drivers to work extra hours to deliver a few more packages. All these practices then increase the likelihood of accidents.
Have you been involved in a truck accident in Englewood, Florida? Then don't hesitate and contact a reputable law firm as soon as possible. A skilled truck accident lawyer could help you actually receive the compensation you deserve for your medical bills, pain and suffering, lost wages, property damage, or the death of a loved one. At The Law Place, we hire personal injury attorneys with more than 75 years of combined experience, so you can rest assured that your case will be in good hands. Moreover, we offer a free consultation to every potential client, so call us at (941) 444-4444 and find out what we can do for you.
Most Common Causes of a Truck Accident
Every trucking accident is different. Some cause just a few scratches. Others are closer to the catastrophic collisions that we see in movies. However, there are some common contributing factors:
Fatigue – Truck drivers are often forced to work long hours despite strict regulations. As they get tired, their reaction time slows down, or they can even experience

microsleep

. This state is very dangerous and increases the likelihood of an accident.

Speeding – Trucking companies can also force their drivers to exceed the speed limit by creating tight delivery schedules that are very hard to follow.

Overloading – The more cargo you load on the truck, the more profit you make, right? However, this practice can end up in a disaster since an overloaded truck is more difficult to steer or stop.
Driving under the influence – The allowed concentration of alcohol in a commercial driver's blood is limited by

Florida Statute 322.61

to 0.04%. Moreover, trucking firms are obliged to perform random tests to detect alcohol or other drugs in their drivers. Driving under the influence also slows down the driver's reactions and can lead to overconfidence, which is a very dangerous combination.

Negligence

– Trucking companies have many duties. They need to take care of their employees as well as their vehicles. If they fail to do so, they might be found liable for the accident.

Defect – A defect can occur even when the trucking company fulfills all its maintenance obligations. Sometimes the mechanics can overlook a defect or install a bad-quality part to save money.
Parking – To deliver the parcel in time, delivery truck drivers often stop right in front of their destination regardless of the traffic situation. They might be blocking a lane or a sidewalk, and by doing so, they put other road users in danger.
Identifying Liability for a Truck Accident in Englewood, Florida
It isn't always the truck driver who is responsible for the accident. There are other parties that might be involved. The most common ones include:
The trucking company.

The manufacturer of the truck.

The manufacturer of the truck parts.

The maintenance company.

A third-party driver.

A third-party company.
Furthermore, according to Florida Statue 768.81, the State of Florida recognizes the comparative fault principle. This means that more than one party can be found liable for the accident. For example, the investigation might show that the truck driver and the trucking company are equally liable for the crash. Therefore, each party will pay 50% of the damages.
As you can see, truck accidents can get quite complicated. To unravel all the circumstances, you might need the help of a professional truck accident lawyer. They will conduct a thorough investigation of your case, visit the site of the accident, interview the witnesses, review the CCTV footage, and check the black box of the truck. This way, they will be able to gather all the available data and build a strong case for you.
The Law Place hires professional attorneys that could help you with your case. Call us today and schedule a free consultation with one of our truck accident lawyers.
Claiming Damages After a Truck Accident in Englewood, Florida
Truck accidents tend to be quite serious and can cause a lot of damage and injuries. Your personal injury attorney will be able to determine what damages you are entitled to claim and will support you throughout the process. Their assistance might significantly increase your chances of getting fair compensation. The most common damages you can claim after a truck accident include:
Medical expenses – If you have been injured in the accident, you deserve to receive compensation for all your medical bills. This can include, for example, the cost of your surgery, rehabilitation, or medication.
Lost wages – If your injuries are more serious, you might need to take some time off from work. However, this usually means that you get paid less or nothing until you return to work. So, if the accident wasn't your fault, you should be compensated for this as well.
Property damage – Being involved in a truck accident usually means a lot of damaged belongings. This includes, of course, your vehicle, but also smaller things, like a mobile phone or laptop. If this is your case, you should receive a reimbursement for all repair or replacement costs.
Pain and suffering – Apart from physical injuries, car accident victims also experience a lot of emotional trauma. This can significantly impact their lives, so it's only fair that they should receive adequate compensation for it.
Wrongful death – If your loved one lost their life in the trucking accident, you should be financially compensated for it. We understand that money can't bring them back, but financial aid might at least improve your economic situation and compensate you for your

loss of consortium

.
The fact that you have the right to compensation doesn't automatically mean that you will receive it. Claiming damages can be a complex process and might even involve a lawsuit. We strongly recommend you hire a personal injury attorney to get the necessary legal support. They will advise you on which damages you can successfully claim and, if they believe you should receive a higher settlement, they will take the case to court for you. Contact our law firm for a free consultation to learn more about the damages we could help you claim.
What Should You Do After a Truck Accident?
At the Site of the Accident
If you get involved in a truck accident, the most important thing is to get to safety. If you physically can, go to a safe location near the site of the accident. Then call the emergency services. If it's safe, you can start helping other persons involved, but be careful and follow the paramedics' instructions. If the person can't move on their own, don't try to move them. They might have a spine injury, and moving them could make it worse.
Once everyone is safe, you should record the details of the collision. If you can't do that, ask someone to do it for you. It's enough just to take pictures or videos on your phone, but try to take as many as you can. This can later be used as valuable evidence. Furthermore, try to collect the contact details of all present individuals, not only the other victims but also the attending police officers. And finally, don't apologize to anyone for anything. They might take it as an acknowledgment of fault, which could lower your chances of a fair settlement.
At Home
If you find yourself in a car accident, you need to contact your insurance firm within a certain period of time. Usually, you only have 24 hours. However, our law firm recommends contacting a personal injury lawyer first if possible. They will advise you on how to deal with the insurer so that you don't fall into one of their traps. Insurance companies are known to hire lawyers to devalue their clients' claims or to offer time-limited settlements that might sound generous under time pressure. If you don't have the time to call your attorney before calling your insurer, the most important thing to remember is: don't accept any offer on the spot.
To be able to claim damages, you have to visit a doctor within 14 days of the accident. The easiest way to do so is to let the paramedics check you on the spot, but you can also visit a doctor on your own. It's advisable to visit a doctor even if you don't think that you are injured. Some injuries take longer to manifest themselves, and if left untreated, they might cause a lot of trouble later. After the visit, keep all the bills and stick to the prescribed treatment to support your case as much as possible.
Call The Law Place for a Free Consultation
Have you been involved in a truck accident that wasn't your fault, and are you seeking legal support? Then contact our law firm as soon as possible. The sooner our personal injury lawyers start investigating your case, the higher chance of reaching a good settlement you have. Our attorneys have already successfully resolved many cases involving trucks and negligent trucking firms, so they might be able to help you as well. Most of them have been rated 10.0 by AVVO, the highest mark an attorney can get. Moreover, our law firm works on a contingency basis, which means that we only get paid if we win a settlement for you. This way, you don't have to worry about costs and can focus fully on your recovery.
So, don't hesitate and contact The Law Place today to get your free consultation. Our phone lines are available 24 hours a day, 7 days a week, at (941) 444-4444.