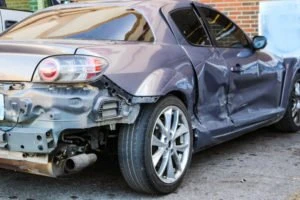 Side impact or 'T-bone' collisions are a regular occurrence on the roads of Florida. This type of accident happens when one vehicle crashes head-on into the side of another vehicle. As the roads in Englewood are so busy and drivers are often in a rush, it is common for T-bone collisions to occur at traffic signals and red lights. Many drivers try to ignore when the light turns red or try to 'beat the lights,' which causes a crash.
This type of car accident is often particularly serious due to the speed of the driver and the force of the impact. In many cases, those involved are seriously injured, leading to life-long damage or even wrongful death. Victims of side-impact collisions are entitled to make an injury claim to get compensation for any injuries or damage they have suffered.
If you have been involved in a T-bone collision in Englewood, you should contact us at The Law Place as soon as possible. Our team of accident lawyers has a wealth of experience in managing cases involving car accidents and can help you to file a personal injury lawsuit. Our law firm boasts over 75 years of combined experience in multiple practice areas, meaning you will benefit from a wide range of skills and knowledge. We offer a free consultation where you can receive trustworthy legal advice from an Englewood car accident lawyer from our law firm.
Call us today to schedule a free consultation. Our lines are open 24/7 for your convenience.
Side-Impact Collision Statistics
When side-impact car accidents happen, they often cause a huge amount of damage to both the vehicles and the people involved. In fact, the National Highway Traffic Safety Administration released statistics showing that 29 percent of fatalities from car accidents in one year resulted from side-impact collisions. In addition to this, the number of children who are killed in these types of collisions has increased by 20 percent.
One of the main factors causing this increase of severity with side-impact collisions is the rise in the number of SUVs on the roads of Florida, according to the statistics. Vehicles that are heavier and bigger in size are more likely to cause serious injuries to those involved, particularly when a large vehicle or truck crashes into the side of a smaller car.
Traditionally, larger vehicles do not have additional safety measures to prevent serious damage from happening. However, due to the increase in side-impact accidents and the injuries that result from these, the motor vehicle industry has begun to take notice and implement further safety measures. Some measures they have started to introduce include side airbags and side panels on the doors of vehicles. These measures aim to reduce the amount of damage sustained when an accident happens.
Although vehicle manufacturers are making attempts at improving the safety levels of vehicles, there are currently no regulations in place that require them to do this. As such, it is still likely for serious injuries to occur due to a vehicle not having these safety features in place. If you are in this situation and you are trying to claim compensation for a T-bone accident, you should contact our law firm today. We can help you file a personal injury claim to ensure you are duly compensated for your car accident.
Causes of T-Bone Accidents
T-bone accidents can happen in many different situations when two cars are driving perpendicularly to each other. It is possible for one of these accidents to happen on a highway, a parking lot, a residential street, or anywhere on the roads of Florida, but they are known to occur more frequently at intersections, four-way stops, and traffic lights.
There are many causes for these types of collisions depending on the particular circumstances and the driver involved. Some of the most common ones witnessed by our Englewood car accident attorneys include:
Distracted driving – Drivers in Florida often get distracted by their phones, a passenger, changing the radio station, or eating and drinking in the vehicle. When a person is distracted driving, they increase the chances of a car accident happening massively.
Reckless driving – Many T-bone accidents are caused by a driver's failure to yield, running a red light, disregarding the rules of the road, or speeding.

Driving under the influence (DUI) – If a person drives while intoxicated, they are much more likely to cause an accident as their awareness and cognition are hindered. An accident happening due to an intoxicated driver would amount to

negligence

on their part.
Poor driving conditions – It is possible for a side-impact collision to happen due to poor road maintenance, weather conditions, and slippery roads.
It is important that you seek the assistance of a car accident attorney in order to receive compensation for your side-impact collision in Englewood. An attorney can use their experience and knowledge to ensure that the other driver is found liable and that you are duly compensated for any injury you've suffered.
Common Injuries Sustained in an Englewood Side-Impact Car Accident
Depending on the circumstances of your accident and the vehicles that were involved, the injuries you may have suffered could be quite severe. As these types of collisions are so serious, it is common for those involved to be seriously injured.
Some of the most common injuries seen by our Englewood car accident lawyers include:
Sprained, fractured, and broken bones.
Cuts, bruises, gashes, and lacerations.
Damage to the neck, including whiplash.
Head injuries, which can cause

traumatic brain injury (TBI)

.
Injuries to the back and spinal cord.
Death.
Being injured in a car accident is stressful, particularly if you have been left unable to work and have lost wages as a result. Regardless of how serious your injuries were from the car accident, you may be entitled to get compensation from the other party for any medical bills, property damage, lost wages, and any pain and suffering. An accident lawyer from our firm can offer you advice on how best to proceed with your personal injury case.
Getting Compensation for Car Accidents in Englewood
Florida law requires that you contact your insurance company immediately following a car accident. This is because Florida is a no-fault state, meaning that regardless of who was at fault for the accident, insurance companies should pay out any costs you are entitled to. The law requires that drivers have minimum personal injury protection (PIP) coverage of $10,000. However, side-impact collisions are often quite serious, and in many cases, the minimum amount of coverage from an insurance company does not cover your costs.
When this happens, you can try and claim from the insurance companies of the other party, but if their policy is also low, you will have to file a personal injury claim to be properly compensated. In order for a claim to be successful, a car accident attorney must prove the following elements:
A duty of care – If you are a driver in Florida, you have an automatic duty of care to drive safely and to take reasonable measures to prevent a car crash from happening.
A breach of this duty – If a person drives recklessly, is distracted, under the influence, or fails to obey the rules of the road, resulting in a side-impact accident, they have breached their duty of care to you.
Causation – An accident lawyer must demonstrate that the driver's negligence resulted in you suffering damages.
Damages – It is necessary for you to have suffered damages in order to be compensated for the accident. This could include medical bills, lost wages, property damage, pain and suffering, or wrongful death.
Proving that the other party caused your side-impact car crash can be difficult, particularly if they have a legal team and an insurance company that doesn't want to pay you out. For this reason, we recommend speaking with an Englewood personal injury lawyer who can build a strong claim on your behalf.
What Damages Can I Claim for Car Accidents in Englewood?
Once a lawyer has successfully shown that the other party is liable for the car accident, they can make a claim for damages for you. Depending on how serious the accident was, there could be a wide range of damages you could get. An Englewood personal injury lawyer can file a claim for the following damages following a motor vehicle accident:
Medical bills – You can claim for any medical costs resulting from the injuries you suffered in an accident. This can include bills for hospital appointments, transport to and from these appointments, and any future bills for life-altering injuries.
Lost wages – An accident lawyer can get you compensation to cover any lost wages if you have been left unable to work.
Property damage – If your vehicle or any valuable items inside were damaged in the auto accident, you could seek to be compensated for this.
Pain and suffering – It is possible to get compensation for any emotional or physical distress you've suffered because of the accident in the form of pain and suffering damages. An injury attorney from our firm can help you when filing for this as these types of damages are difficult to quantify.

Wrongful death – Losing a loved one in an auto accident is traumatic, and no amount of compensation can bring them back. An attorney can help relieve some financial burdens by filing a wrongful death suit to cover funeral expenses and a loss of income to the household.
It is important that victims of severe accidents like side-impact collisions get justice and are compensated for the pain they have suffered. Having legal assistance in these types of crashes increases your chances of receiving a settlement massively, which is why we recommend speaking to our law office as soon as possible following an accident in Englewood. Our attorneys will do everything in their power to hold the other party responsible and get you the damages you are owed.
Contact the Law Place Today
Here at The Law Place, we know that crashes are extremely stressful, particularly when they are severe, like a T-Bone collision. It is common for victims to be seriously injured, leaving a huge impact on their life, both physically and mentally. On top of this, it can be extremely difficult for victims to get compensation from both insurance companies and the responsible party.
If you have been involved in a side-impact collision in Englewood, you should seek legal assistance from our law office as soon as possible. We have dealt with and successfully managed many cases like yours, and we are experienced in getting our clients the compensation they deserve. Our attorneys have been working on cases like yours for over 75 years, and we have built up a great attorney-client relationship through our hard work and dedication. We offer a free consultation for you to come and speak with our attorneys with no strings attached.
Call us today to schedule a free consultation and to tell us about your case. Our lines are open 24/7.