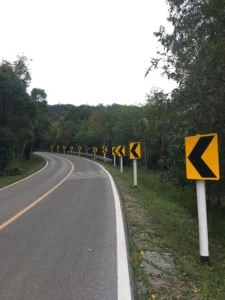 Left-hand turns can be very risky for motorists as they are required to cross oncoming traffic to get to their destination. It's not uncommon for drivers to make unsafe left-hand turns, and, for this reason, left-hand turn accidents are much more common than right-hand ones.
Left-turn accidents often cause T-bone crashes, which is where the front of a vehicle collides with the side of another. These can leave victims suffering from severe injuries, as the sides of any vehicle have much less protection for passengers than the front and back do.
At The Law Place, our team works tirelessly to ensure they obtain compensation for motorists who are injured because of someone else's negligence. With over 75 years of combined experience, you can trust that our lawyers have the skill and resources necessary to advise and support you through this legal process.
So if you or a loved one have been injured in an Englewood left turn accident that wasn't your fault, contact The Law Place today and schedule your completely free consultation!
The Rules of the Road
In the State of Florida, a vehicle that's turning left must yield the right-of-way to any vehicle coming in the other direction, and they should only turn when there's plenty of time and space to safely do so. When motorists fail to follow this rule, accidents happen.
Any negligent driver that causes an accident by breaking this rule can be held liable. This means that if you were involved in a left-hand turn accident because a driver turned without adequate time and/or space, you could file a personal injury lawsuit and receive thousands of dollars in compensation.
Our team of dedicated attorneys fight and win for Floridians.
Dangers of Left Turns
At first, they may not seem particularly risky, but left-hand turns can be dangerous maneuvers for multiple reasons, such as:
Drivers need to cross at least one lane of traffic, sometimes multiple lanes.
Drivers must make judgment calls regarding the distance and speed of any oncoming cars.
Drivers need to estimate the distance of the intersection and how long it will take them to completely pass through.
Drivers may be left with an obstructed view as they prepare to turn and/or make the turn.
Drivers often need to take into account multiple directions of traffic.
While they can be difficult, left-hand turns are a part of everyday driving, and every driver should be more than able to conduct a safe left-hand turn. So if you've been involved in a left-hand turn car accident that wasn't your fault, then contact The Law Place today and schedule your free consultation.
Why Left-Hand Collisions Happen
There are many reasons why these types of car accidents may happen, but the most common causes are listed below:
A driver may be impatient and not want to wait for the traffic to pass and so take a chance and try to turn before the traffic reaches them.
A driver might not be paying enough attention when they make a left-hand turn and so pull out directly in front of traffic.
A driver might not be familiar with the destination they're traveling to and so may need to make a quick left-hand turn to get off the road or because they notice their turning late.
A driver might have obscured vision when waiting to turn left and may not see a bicycle or motorcycle coming behind the oncoming vehicle.
A driver might experience road rage and so make a risky maneuver that they otherwise wouldn't have.
In some left-hand turn accidents, the driver who was going straight may actually be responsible for the collision, such as if the motorist ignored a red light.
Whether you were making the turn or driving straight on, if you were injured in an accident that involved a left-hand turn and was not your fault, you could be entitled to compensation. For more information specific to your case, speak to The Law Place today and schedule a free consultation with an accomplished car accident attorney.
We're Florida's top litigation team with over 75 years of combined experience
Making Safe Left Turns
Making a left turn can be tricky in any type of situation, but particularly so if you are crossing a busy intersection without a designated left-turn lane or signal.
When turning left, you should always make sure to do the following:
Use your blinker before making the turn to alert the vehicles around you that you will be turning left.
Remain patient, as you could have to wait a while before you can turn because drivers proceeding straight usually have the right of way.
Make sure you have plenty of time and space to turn if there is a vehicle approaching in the distance.
Be very careful if your view is obstructed in any way.
Even if you follow these guidelines, you could still be unfortunate enough to end up in a left turn car accident. If this is the case for you, then you should contact our Englewood personal injury lawyers to get the justice that you deserve.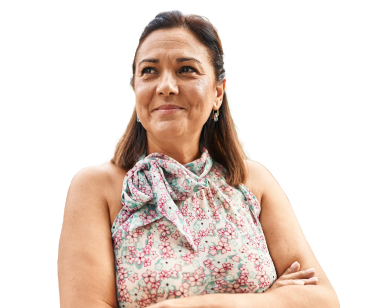 From the initial call to updates on your case status, we are here to get you answers.
Common Injuries in Englewood Left Turn Crashes
In the majority of left-turn car accidents, the front of one vehicle collides with the side of another, known as a T-bone crash. These types of accidents have the potential to severely injure everyone involved in the crash, especially those who sat on the side that was hit.
Victims of left-hand turn car accidents can suffer from a wide variety of injuries, including the following:
Lacerations.
Soft tissue injuries.
Fractured or broken burns.
Neck injuries, such as whiplash.
Head and brain injuries.
Spinal cord injuries.
Amputation.
Internal damage.
Wrongful death.
If your injuries were serious, then you could be entitled to compensation if the accident was someone else's fault. Contact our Englewood accident attorneys for help securing the money that you deserve.
Proving Negligence in a Left Turn Accident Case
In order to successfully file a personal injury lawsuit, your Florida car accident attorney must be able to prove that the driver violated the duty of care that they owed you, which put you and other road users in danger, essentially meaning that they behaved negligently.
Under Florida law, the turning driver is expected to turn safely. If the driver thought they could make a safe turn, but didn't, then they will most likely be seen to be at fault for the accident, and therefore can be held liable by the victim and their legal team.
However, if the oncoming driver had been speeding or made an erratic maneuver, then they may be held partially responsible for the accident. The turning driver may also not be held responsible if a previously unseen obstacle was in the path of the vehicle, which forced them to adjust their trajectory, or if a third party is at fault.
If you are unsure whether you have a valid claim, you should contact The Law Place today and book a free consultation with us. One of our knowledgeable and skilled accident attorneys will be able to review your case with you and give you valuable legal advice that you can trust, so don't hesitate to call us.
Who Pays for Damages in a Left Turn Accident?
The State of Florida has no-fault insurance laws, which means that victims of car accidents usually have to file their injury claim with their own insurance coverage, specifically their personal injury protection (PIP) policy.
However, if a victim sustained "serious injury" in the accident, and their PIP cannot cover all the expenses, they may be able to file a third-party liability claim against the at-fault party.
This party is usually the turning driver, but it can also be the oncoming driver, a third driver, or the at-fault driver's employer if they're employed as a driver, the manufacturer or mechanic of the vehicle, or a completely different party. For more information that is case specific, you should contact The Law Place and arrange a free case evaluation.
It's important to note that Florida also has a "pure comparative negligence law" under Florida Statute 768.81. This means that all involved parties are required to pay for the damages caused according to the portion of their fault. This means that if the left-turning driver is determined to have been 75% at fault and the oncoming vehicle was deemed to be 25% at fault, then the settlement that the oncoming vehicle's driver receives will be reduced by 25%. This may seem confusing, but an Englewood personal injury attorney would be able to explain it to you so that you completely understand.
Damages Commonly Awarded in Englewood Left Turn Car Accidents
Every case is different, which means that the damages and compensation will vary depending on the security of the auto accident. Victims of car accidents who sustain only minor injuries will likely not receive compensation, as their losses can be covered by their own PIP coverage. However, if the accident was extreme and the victim sustained severe losses that surpass what their PIP policy can cover, then the other driver's insurance company may be required to pay compensation.
The process of determining your losses and how much compensation you deserve is a complicated process, which is why it's best to have an experienced auto accident lawyer on your side. The damages that our team at The Law Place commonly recover compensation for include the following:
All types of medical expenses.
Property damage.
Lost wages.
Reduced future earning capacity.
Pain and suffering.
Loss of enjoyment of life.
Wrongful death.
While financial compensation will not be able to heal your injuries or trauma, it will be able to cover the bills and expenses you are likely now facing. For the best chance at securing the compensation that you deserve, get in touch with The Law Place as soon as possible and speak to one of our Englewood personal injury lawyers.
Contact The Law Place Today!
If you or a loved one have been injured in an Englewood left turn accident that wasn't your fault, then you may be owed compensation.
To start fighting for the justice that you deserve, contact our law firm today and schedule a completely free, no-obligation consultation with a skilled and reputable Englewood lawyer. Our car accident attorneys have a consistent history of winning court cases and negotiating settlements for their clients, so you can trust that by working with us, you'll have the best chance at receiving every cent that you're entitled to.
Our phone lines are open 24 hours a day, seven days a week, so get in touch with us today!
Don't settle for less than you deserve. Call The Law Place.