According to the statistics of the Florida Department of Highway Safety and Motor Vehicles (FHSMV), over 13,000 car accidents in Florida were caused by improper lane changes. The injuries or damages left behind from an unsafe lane change accident can affect crash victims for the rest of their lives, leaving them with unaffordable bills and unbearable levels of stress.
If you or a loved one were involved in an unsafe lane accident that wasn't your fault or you believe that you are a victim of negligence, then the best thing you can do at this time is to reach out to one of our accident attorneys today for professional legal advice that you can trust.
Once you take the first steps in calling us, we can schedule you in for a free consultation, which will give you the chance to ask us any questions that have been playing on your mind and allow us to give you our honest opinion on whether we think you could be entitled to compensation. Our phone lines are open 24 hours a day, seven days a week, so you can always trust that there will be somebody to answer your call at The Law Place. Call us.
Common Reasons Why a Driver May Make Improper Lane Changes in Englewood, FL.
An unsafe lane change car accident usually occurs when a driver changes lanes wrongfully, suddenly, or fails to stay within their lane resulting in a collision with other cars. Some examples which have become increasingly familiar to our personal injury lawyers of how unsafe lane changes can occur and factors that increase the risk of this are:
Driving under the influence– Driving under the influence of drugs or alcohol is highly illegal in Florida. The law clearly states that any blood alcohol level exceeding 0.08% is illegal.
Distracted driving– A driver might have been busy checking their appearance in the mirror or using their phone, causing them to take their eyes off the road, resulting in a collision.
Low visibility – There may be street lights that are not working on the road or a broken headlight on your car, which has caused your visibility on the road to be poor, causing you to not see obstacles on the road.
Poor weather conditions – Poor weather conditions such as thick fog or heavy rain can make it difficult for drivers to see the road or oncoming cars ahead.
Reckless or negligent driving– Aggressive or dangerous driving is unacceptable as every driver with a license is expected to uphold a certain level of duty of care on the road to ensure the safety of other drivers.
Fatigue– It is important to take regular breaks when going on long-distance drives. Falling asleep at the wheel is not only life-endangering for you as a driver, but it is life-threatening to any other drivers or nearby passengers.
Driver misjudgment– This includes pulling out on another driver at an intersection, pulling into the same lane as another driver, running a red light, or general misjudgment of the roads. This may also include failing to check mirror or blind spot, failing to indicate, speeding, suddenly speeding up or slowing down, or even when two drivers make the decision to change into the same lane at the same time.
Our team of dedicated attorneys fight and win for Floridians.
Injuries That Are Commonly Sustained From Unsafe Lane Change Car Accidents in Englewood, FL.
Every car accident is different from the last, so it can be impossible to predict the injuries that a person may suffer from being involved in such incidents. Some of the more common injuries that a car accident victim may suffer due to an unsafe lane change are:
Spinal cord injuries, such as paralysis.
Back injuries.
Neck injuries, such as whiplash.
Traumatic head injuries.
Internal organ injuries.
Internal bleeding.
Disfigurement and dismemberment.
Broken bones and fractures.
Sprains, lacerations, cuts, burns, and bruises.
Wrongful death of a loved one.
We understand how frustrating it must be to have suffered injuries due to a car accident, especially when it was completely out of your control. As an accident victim, you deserve all the financial support you can get at this time, so why not reach out for help? Our lawyers understand you might find it traumatic or difficult to discuss the incident and relive the event, but together we can get that little bit closer to receiving the compensation you deserve.
How to Avoid Lane Change Accidents in Englewood, FL.
When you are driving a vehicle, it is frightening how a decision that takes seconds can have lasting effects for years to come. The wrong decision to change lanes suddenly can leave a driver with life-changing injuries or unaffordable damages. Listed below are some ways in which you can change lanes safely to avoid any accidents with other vehicles:
Check mirrors and blind spots – Drivers must remain vigilant at all times, checking mirrors and blind spots frequently to check for other oncoming vehicles.
Pass on the left – Drivers must follow the rules of a roundabout by always giving way to the left to keep up the flow of traffic and avoid side collisions.
Speed – It is vital to travel at consistent speed when switching lanes or entering a roundabout to avoid side collisions or lane change accidents.
Avoid stopping – Sudden stopping or breaking can result in rear-end collisions and can disrupt large flows of traffic, resulting in pile-ups or auto accidents. Therefore, it is important to maintain a consistent speed to keep up the flow of traffic on the road or highway.
Move into empty lanes – As a driver, it is best to move into clear parts of the road to decrease the risk of collision with other vehicles.
We're Florida's top litigation team with over 75 years of combined experience
Damages Commonly Awarded After a Car Accident in Englewood, FL.
If you have been involved in a car accident, then you may deserve compensation. Car accidents have the potential to leave you with life-changing injuries and trauma, so it is so important to us that you receive justice for all the suffering you have endured. Below are some of the damages that The Law Place recover compensation for in cases like yours:
Medical bills – For any bills that have been left to you as a result of any hospital visits, treatment, or overnight stays in the hospital.
Property damage– For damage to any third party vehicles, or surrounding private property.
Pain and suffering– Your injuries might not just be physical. They may have also left you with emotional distress, post-traumatic stress, flashbacks, depression, etc.
Loss of a loved one– If you have experienced the death of a loved one, you can file a lawsuit for loss of consortium to gain financial support for funeral fees, medical bills left to you, etc.
We understand that losing a loved one is extremely difficult to go through. You might not feel as though you have the strength to file a claim at this time as there is just too much on your mind. That is why our accident attorneys are here to offer you a friendly hand to help support you through this challenging time. We are willing to do everything in our power to help you receive compensation and help with any costs that have been left to you as a result of the accident.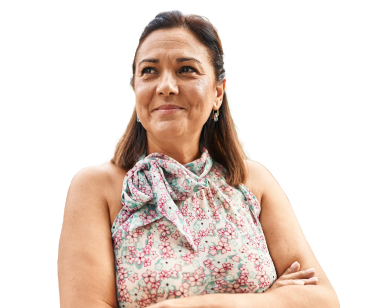 From the initial call to updates on your case status, we are here to get you answers.
Contact The Law Place
It is statistically proven that you are 90% more likely to receive compensation with the support of a personal injury lawyer at your side. Therefore it is vital that you seek legal representation if you want to stand any chance of receiving a settlement that you can be happy with.
With over seventy-five years of combined experience in a range of car accident cases, our attorneys will look into the details of the accident in order to find any points that could aid your claim. Gathering all the sufficient evidence to prove you are owed compensation is no challenge for our qualified, experienced lawyers.
Once you take the first steps in consorting with our legal team, we can schedule a free consultation to give you helpful advice and an honest opinion on whether we think you could be entitled to compensation. This process is extremely useful in allowing you to explain to us the incident at hand and ask any questions that you might have about our legal processes.
Our phone lines are always open, 24 hours a day, seven days a week, for you to call. Call us now. We are waiting to get started on your claim.