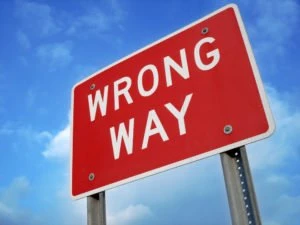 Hundreds of thousands of car accidents occur every year in Florida. In fact, over 340,000 auto accidents occurred in the state in 2020 alone. Driving on the wrong side of the road is an example of reckless driving that can result in a concerning amount of car accidents that occur every year. When an individual drives their vehicle on the wrong side of the road, the chances of a car accident occurring increase significantly, these accidents can result in devastating consequences for all those involved and can be especially difficult to come to terms with when the accident was caused due to someone else's negligence.
If you or a loved one has been involved in a wrong-way accident, you should seek legal representation as soon as possible. Having someone to represent you in your case can substantially increase the likelihood of you receiving the compensation that you deserve. At The Law Place, we know how to get the most compensation possible for our clients. With over 75 years of combined experience across a range of practice areas, we know how to navigate the Florida legal system efficiently and effectively. It is an unfortunate fact that vehicle accidents frequently occur in Englewood and across Florida, and many of those involved decide to trust in our law firm to get them the best outcome possible.
Our phone lines are always open, so there is always someone available to call whenever you're ready to discuss your case. Call us to schedule a free consultation with one of our personal injury attorneys at no obligation and find out why so many clients recommend our services.
Common Causes of Wrong-Way Accidents in Englewood
Wrong-way accidents are all too frequent in Englewood, FL. As is the case with most motor vehicle accidents, wrong-way accidents are caused primarily by the negligence of other drivers. Some common causes of these accidents include:
Fatigue of the driver.
Using a cell phone while behind the wheel.
Distractions from other passengers.
Consuming food or beverages while driving.
Confusion caused by impaired vision, particularly at night.
A driver usually drives the wrong way when they are not concentrated on the road while operating their vehicle. Therefore, the wrong-way driver is usually held liable for the accident. No matter the cause of the accident, you could receive compensation for the injuries and/or damages you or your property have sustained as a result of the collision. Call our law firm to speak to a professional accident attorney today.
Our team of dedicated attorneys fight and win for Floridians.
Common Injuries Caused by a Wrong-Way Car Accident
The aftermath of a wrong-way car accident can be devastating. An accident may result in victims sustaining life-changing injuries that could leave them unable to enjoy their life as they had done previously. Individuals involved in vehicle accidents usually sustain more than one injury as a result of a crash. Injuries that victims frequently sustain after a wrong-way vehicle accident include:
Fractures and broken bones.
Whiplash.
Spinal cord injuries.
Traumatic brain injuries.
Burns and road rash.
Disfigurement and loss of limbs.
Wrong-way traffic collisions often leave victims with injuries that can change their life forever. For this reason, you may be able to claim compensation if you have been injured in an auto accident. Contact our law firm today to discuss your case with a personal injury attorney who will review any injuries that you have sustained and determine how much you may be owed.
Damages That a Personal Injury Lawyer Can Help You Claim
By hiring a personal injury lawyer, the chances of receiving compensation for your wrong-way collision increase significantly. Injuries sustained from a wrong-way accident can leave those involved with high debts and expenses, and so claiming these damages can relieve some of these worries. The following list offers an idea of damages that you may be able to claim:
Medical bills – It is likely that you have received medical care due to the injuries you have sustained. Medical expenses can often be costly for victims of vehicle accidents, which is why our attorneys strive to get our clients the best compensation possible in order to cover these costs. If you have been injured in a car accident and received medical attention, contact The Law Place today.
Lost wages – After your accident, you may have been injured and therefore left unable to work. This often leads to victims suffering from a loss of income. You could be able to claim for past, present, and future lost wages that you have experienced due to your accident.
Pain and suffering – Victims often suffer greatly after a vehicle collides with another vehicle. An Englewood wrong-way accident lawyer will be able to calculate how much compensation you may be able to get based on the psychological trauma as well as bodily injuries you have endured as a result of your accident.
Wrongful death – Some serious wrong-way accidents can be fatal. If you have lost a loved one after a car crash, call our law firm as soon as possible. It is likely that you are owed compensation to cover funeral expenses as well as the lost income of the deceased. At The Law Place, we know that the death of a loved one can be traumatic, and we believe that family members should receive as much compensation as possible in order to ease financial burdens and allow time to mourn.
There is a wide range of damages that an accident lawyer can help you claim. Our team of accident lawyers has more than enough legal expertise and knowledge to ensure that you get the compensation you deserve. We recognize that receiving a sum of money will not fix the physical injuries and mental trauma that you may have endured. However, our previous clients tell us that receiving compensation greatly improved their financial situation and eased some concerns related to their economic circumstances. Contact The Law Place to find out what damages you may be able to claim.
We're Florida's top litigation team with over 75 years of combined experience
Insurance Companies in Englewood, FL.
When dealing with your insurance company, it is important to remember that it is in their best interest to pay out as little money as possible. The main goal of an insurance company is to make as much profit as possible while reducing its spending. Your insurance provider will work tirelessly to challenge your claim in order to reduce settlements and even dismiss your case completely if possible.
It is required by Florida law to report your accident to your insurance company as soon as you are able to do so. It is likely that representatives from your insurance provider will ask questions about your accident and request details, including any evidence you may have already collected. By using the information you have provided them, insurance companies may be able to devalue or reject your claim completely. Therefore, we recommend our clients call our law firm before contacting their insurance provider so that our team of licensed attorneys can prepare them for what they may be asked.
When negotiating with your insurance provider, our lawyers will speak on your behalf so that you don't have to. You will be informed as soon as there are any updates involving your case, and one of our lawyers will keep you updated with the ongoing talks with your insurance provider. Contact us today for a free consultation and receive invaluable legal advice and guidance related to your case.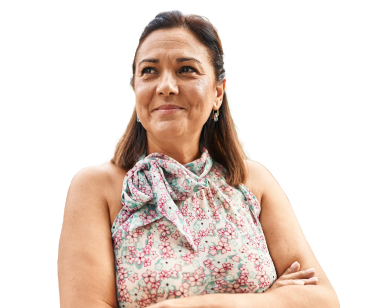 From the initial call to updates on your case status, we are here to get you answers.
No-Fault Insurance Laws in Englewood
Under Florida Statute 627.7407, the State of Florida is a no-fault state. The law requires claimants to file a claim with their insurance provider even if they believe they were responsible for the accident. It is also a requirement for all drivers in Englewood to be covered by insurance. Not only must drivers have insurance for the vehicle, but they must also have personal injury protection (PIP), both with a minimum coverage of $10,000. Insurance providers are required to pay up to 60% in property damage and 80% for personal injury damage.
As is the case with most auto accidents, a wrong-way collision can cause damages that surpass well over most insurance policies. Therefore, it is essential to seek legal representation in order to ensure that you won't be left with damages that you won't be able to cover financially. In order to reduce any potential stress you may feel about legal proceedings, our lawyers will file a claim on your behalf and handle all paperwork relevant to your case. If you are thinking of seeking professional legal representation for your case, call The Law Place for a free consultation with an accident lawyer today.
Comparative Negligence Laws in Englewood
Before proceeding with your case, it is important to know how liability is determined for car accidents in Englewood. The Florida legal system operates using comparative negligence laws under Florida Statute 768.81. This means that more than one party may be held liable for an accident, including the claimant. For example, if it is found that you were 20% responsible for your accident, the compensation you would have received will be reduced by 20%.
An Englewood wrong way accident lawyer will fight to ensure that the maximum amount of compensation you could receive won't be reduced significantly or, if possible, at all. Vehicle crashes can be catastrophic, which makes establishing the sole liable party difficult, and sometimes even impossible. Evidence can be damaged or simply not available, depending on the circumstances surrounding the case. That's why hiring an experienced legal representative is essential to avoid losing a percentage of the compensation that you deserve.
How Can a Personal Injury Lawyer Help You in Your Case?
Hiring a well-equipped attorney for a legal case is proven to increase the likelihood of receiving compensation as well as increasing the total amount. An attorney will be able to hold the wrong-way driver liable for your Englewood vehicle accident by collecting evidence related to your case.
While visiting the site of the accident, one of our attorneys will take pictures of the area where the accident occurred, which can be used as evidence to strengthen your case. Also, a personal injury lawyer will record and gather reports from eyewitnesses who may be able to attest that another party was responsible for the accident occurring. We understand how traumatic revisiting the site of the accident can be for our clients, which is why our legal professionals will do it for you. If our legal team believes that your case is strong enough, we will review your medical records in addition to other damages you have suffered, including property damage, in order to calculate how much you should be able to receive in compensation.
At The Law Place, we believe that victims of negligent driving should have access to legal representation no matter their financial situation. That's why we are proud to operate on a no-win-no-fee basis. This means that the fee for our services will be taken as a percentage of your final settlement. If you are unsuccessful in your case, you won't be charged anything at all. Our contingency plan is monitored by The State Bar Association in order to ensure that your case is dealt with fairly and professionally and that all legal regulations are adhered to. We pride ourselves on our strong and trusting attorney-client relationship, and our clients are often pleasantly surprised with how easy, and stress-free dealing with their case was while being represented by us. So, call our law office today and see how much money you may be eligible for.
How Can an Attorney Help if a Wrong-Way Collision Was Your Fault?
In most cases, when an individual drives their automobile the wrong way and causes an accident, they are normally found liable for the collision. However, a lawyer at The Law Place may be able to help you claim for an accident even if you were driving the wrong way as, depending on the circumstances, you may have been forced to drive on the wrong side of the road.
The laws regarding wrong-way crashes can be complex, and the result of a case depends greatly on the circumstances surrounding the crash. Get in touch with an Englewood wrong way accident lawyer at The Law Place who can explain the technicalities of the laws specific to your case and determine if you could file a claim even if you were driving on the wrong side of the road.
Contact The Law Place Today
If you have been involved in an accident involving a wrong-way driver in Englewood, call The Law Place today. Traffic collisions can lead to catastrophic consequences and can change the lives of those who have been injured during the accident. Therefore, it is important to get the compensation that you are entitled to and the justice you deserve. Negligent drivers should be held accountable for their reckless driving.
Lawyers at our law office have over 75 years of combined experience which covers multiple practice areas, so you can rest assured that your legal representative thoroughly understands Florida law. At The Law Place, we recognize that handling a lawsuit can seem daunting. However, with the support and guidance of our experienced professionals, you will never be alone in your legal battle.
Our phone lines are open 24 hours a day, 7 days a week. During a free consultation, you can tell us the details about your case and supply us with any extra information you have involving your accident. Contact our law office today.