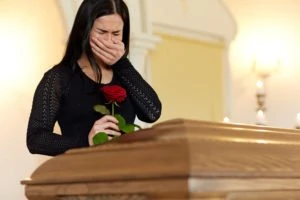 The road is a dangerous place, and although Florida has many rules and laws in place to help make the roads a safer place, car accidents are inevitable. If someone is involved in a car accident, they hopefully escape with minimal injuries or no injuries at all. This, however, is not always the case. If you lose someone in a fatal car accident, it can have devastating impacts on you and those around you. Grieving the loss of a loved one is stressful enough without having to deal with the legal and financial aspects that follow this death.
Often, following the death of a loved one in an accident, the family of the deceased has to deal with the financial burdens of the funeral, medical expenses, and loss of income. This financial responsibility should not be the problem of the family if the accident was caused by someone else. You could be owed thousands of dollars in compensation if you have a lost a family member in a car accident.
In cases such as fatal car accidents, it is highly recommended to seek legal representation, so the person responsible for the death of your family member is held accountable. Based in Florida, The Law Place can provide you with experienced car accident lawyers with over 75 years of experience in multiple practice areas. Our law firm is here to help you.
Contact The Law Place today, call our firm today for a free case evaluation on (941) 444-4444, and see how much you could be owed! Phone lines are open 24/7.
Fatal Car Accidents in Englewood, Florida
In Englewood, Florida, vehicle accidents are common. The road does not discriminate, and accidents can happen to anyone, whether this is a motorcycle accident, car, truck, or any other type of motor vehicle accident. The Florida Department of Highway Safety and Motor Vehicles states that in 2019 alone, of the 401,867 crashes, 3,185 of these resulted in fatalities, and 236,753 resulted in people being injured.
Vehicle accidents can occur due to a multitude of different reasons. In Englewood, Florida, the most common causes of accidents are usually the fault of the person behind the wheel. Driver distraction is a major cause of accidents, and this distraction can occur from other passengers in your vehicle, mobile phones, fatigue, etc. A second major reason for auto accidents is driving under the influence of drugs or alcohol. All too often, life is cut short due to the actions of a drunk driver. This is traumatic for everyone involved.
Car accidents may also occur due to severe weather conditions in which the person driving may lose control of their vehicle, or their vision may be impaired, leading to a crash. In this case, liability is more complicated, but you can discuss this in more depth with one of our attorneys.
No matter the cause, if you have lost a close family member due to a car accident that was not their fault, then you could be entitled to compensation. If any of these situations sound familiar, then we urge you to get in contact with an accident attorney immediately. Our attorneys at The Law Place are well-versed in personal injury and wrongful death cases. Therefore, we can make the legal process a lot less stressful for you using our decades of experience serving clients in similar positions.
Our team of dedicated attorneys fight and win for Floridians.
Who Is Liable for Car Accidents in Englewood, Florida?
In claiming compensation for the death of a loved one, it has to be proved legally that someone else was liable for the accident and, subsequently, the death of the deceased. An Englewood personal injury lawyer will have to prove that the death was caused due to the negligence of another party who broke their duty of care to the deceased person.
In a car accident, all road users have a duty to drive safely and responsibly, including following road laws and traffic signs. If someone breaks these rules, then they have broken their duty of care to those around them.
Furthermore, several people could be held liable for fatalities in car accidents. The most common being the driver. However, it can also be the fault of the following:
Car manufacturer – Although uncommon due to the strict health and safety measures put in place by car manufacturers, sometimes defective or faulty vehicles could be the cause of an accident. This would mean the car manufacturer broke their duty of care in providing a vehicle unfit for purpose. Examples of this could be faulty seatbelts, airbags, brakes, or engine problems.
A Governing Body – Sometimes, an accident is caused by road conditions, such as potholes, faulty traffic lights, or defaced signs. The maintenance and upkeep of roads and traffic signage are the responsibility of a governing body. If they fail to do this and the result is a fatal car accident, the governing body may be held liable.
Mechanic – A mechanic or garage may be at fault if they have had the job of fixing issues with your car. If they failed to do so but assured you your vehicle was fine or caused the vehicle in question to not function correctly, then the mechanic themselves or the garage they work for could be held liable.
Another driver – Lastly, and most commonly, another driver could be held liable. It is the responsibility of all drivers to drive safely and competently as to uphold their duty of care to other drivers and pedestrians. If they fail to do this, then they could be held liable.
In any of these cases, a personal injury lawyer from The Law Place can help you in establishing liability with sufficient evidence. Get in touch with our law office today for more information.
How to File for Wrongful Death, Englewood, FL?
The first step in making a case is to contact one of our car accident lawyers from The Law Place. After your free consultation, our lawyers will decide if they can take your case and will then be in touch with you for a more in-depth discussion on how to proceed. This will include fees, timeframes, and other specific details of the case. This allows us to answer any questions or doubts you may have going forward.
Luckily, most claims for wrongful death do not go to court. Therefore, you will not have to appear in court to testify, which is usually a relief for people who have just lost someone and don't need the extra stress of going to court.
Usually, your case will be handled and settled by your lawyer and the insurance companies themselves. When you and your lawyer are happy with the settlement amount, the case will be over, and you can get back to what really matters – comforting your loved ones.
We're Florida's top litigation team with over 75 years of combined experience
What Compensation Are You Entitled to as the Result of a Car Accident?
If you find yourself in the unexpected situation of dealing with the death of a loved one, compensation can help. No amount of money can make up for your loss. However, it can relieve the stress and worry of the financial impact the death will have left behind.
You may be entitled to the following damages, as well as others, after a motor vehicle accident in which you lost someone.
Wrongful death – Claiming for the death of your lost loved one is a painful process, especially in an unexpected car accident. The money can go towards funeral costs or any debts left behind by the deceased, as well as loss of income.
Medical expenses – The high cost of medical treatment in the U.S. is well known, and you should not have to pay for this. You can claim for any medical expenses the deceased underwent before they died, be this for an ambulance call out or for hospital treatment.
Pain and suffering – Although difficult to quantify, you can claim for the pain and suffering you have experienced related to the death of your loved one, be this the emotional, psychological, or physical pain.
These damages are used as a framework to calculate a numerical figure that is equivalent to your loss and circumstances. If your life has been permanently altered or impacted, this will have a significant bearing on how much you are owed. A permanent impact can take many forms and cover many life-altering effects, including mental health problems, stress, physical health effects, and the loss of a family member. With a case for wrongful death, your life is likely to be permanently impacted, and our lawyers can help you in claiming for this.
Insurance companies are well-versed in finding ways around paying out for damages such as pain and suffering. However, our attorneys know just how to counter these arguments. We understand that no amount of money can fill the hole your loss leaves, but we also don't believe you should have to bear the burden of any financial debts aftermath of the death of your love done. Contact our law firm today to discuss what one of our car accident lawyers can do for you!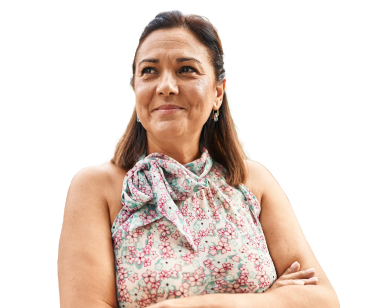 From the initial call to updates on your case status, we are here to get you answers.
What Is the Statute of Limitations for Wrongful Death in Englewood, FL?
In Florida, there is a statute of limitation for wrongful death, meaning you have a specific time frame to file for the death of your loved one. According to Florida Statute 95.11, you have two years from the day you lost your family member to file for wrongful death. This is significantly shorter than personal injury claims in which you have four years to file a case. Don't let this catch you out. It is recommended to file as soon as possible for several reasons.
The sooner you file your case of wrongful death, the higher your chances of receiving the most amount of compensation owed to you. This is based on the quality of evidence. The fresher the evidence, and the more evidence there is available, the better. For example, if you are relying on a witness's recall of events, the likelihood is that they may have forgotten crucial facts if you wait too long to file your claim.
The at-fault party will have their own insurance team working tirelessly to query any claims you make for compensation. Therefore, it's better not to wait around as by waiting, you give the defense a headstart. This is also the case for your insurance company, as insurance companies are known for paying out as little as possible, and they will be working quickly to limit their liability. It is important not to sign any papers with an insurance company without the presence of an accident attorney, even if they offer you money quickly, as the insurance company may offer you less than what you are entitled to. Our car accident lawyers will be able to help you get what is rightfully yours.
What Can an Attorney From The Law Place Do for You?
It is recommended to never attempt claiming for wrongful death without legal advice. An accident attorney from The Law Place will act as your legal advocate, so you can spend minimal time away from your loved ones and focus on the grieving process. At our law firm, we work out the best method to get you the highest compensation possible.
We are monitored by The State Bar Association. This means that our clients will not have to pay for our services if their claim is not successful, meaning you do not have to worry about how you will pay us if you do not win any compensation.
Our law firm will get straight to work on your case as, with decades of experience in personal injury and wrongful death cases, we know Florida the legal system inside and out. We have dealt with a million people just like you and can help get you the compensation your family deserves.
Contact The Law Place Today!
Losing a loved one in a car accident is a horrible experience that we hope none of our clients ever have to face. However, it is important to be ready for the unexpected, and should you find yourself in the position that you need legal help after the loss of a loved one, we are ready to take your case.
It's unfortunate that after the unexpected loss of a family member, you could be put under financial stress. If you have lost someone due to someone else's negligence, then you could be owed serious compensation. We will work hard to get you the maximum amount of compensation owed to you.
For a lawyer in Englewood, get in touch with The Law Place. Our attorneys will represent you after the loss of a loved one while you grieve in peace. We put the client first and deal as sensitively as possible with each case. Call our office 24 hours a day, 7 days a week, at (941) 444-4444, for a free case evaluation with an accident attorney in your local area today!