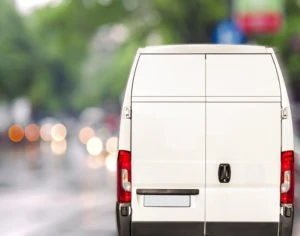 Auto accidents involving large trucks are on the rise in Englewood and throughout the State of Florida. Now more than ever, more and more people prefer to shop online and have products delivered to their homes rather than going out and purchasing them themselves. This has led to an increase in the number of large commercial trucks on Florida's roads, which in turn has resulted in an increase in motor vehicle accidents. According to America's Safety Measurement System, the company FedEx employs over 110,000 truck drivers who operate 73,586 large trucks in the U.S.
The Florida Department of Highway Safety and Motor Vehicles (FHSMV) states that over 400,000 motor vehicle accidents occurred in the U.S. in the past year alone. Concerningly, 10% of all road fatalities of the same year involved a large truck. Accidents that involve commercial trucks can leave victims with injuries and/or damages that can last for years and sometimes forever. Therefore, seeking compensation is often the best option to get the justice you deserve and hold the party/parties responsible for the accident accountable.
If you or a loved one has been injured or involved in a FedEx truck accident, you should seek experienced legal representation as soon as possible. At The Law Place, our personal injury lawyers are equipped with all the knowledge and experience necessary to take on your case and ensure that you get the compensation that you deserve. We have over 75 years of combined experience in dealing with cases just like yours. We offer all our prospective clients a free consultation, which includes a free case evaluation so that you can decide if our law firm is best for you without having to commit to anything.
Call us today at (941) 444-4444 to speak to one of our most experienced attorneys and find out how much compensation you may be able to claim.
Common Causes of FedEx Truck Accidents
Nowadays, there is a large number of causes of commercial truck accidents in Englewood. As the amount of these large trucks on the road increases, so do the number of accidents involving these vehicles.
The following list gives some of the most common causes of FedEx truck accidents:
Fatigue – When a driver is tired, they are less likely to maneuver their vehicle responsibly and carefully. Driving a vehicle while fatigued can also lead to drivers becoming easily distracted and complacent, which can also result in an accident. Truck drivers are sometimes forced by trucking companies to drive for long hours without sufficient breaks. Therefore, drivers becoming tired while driving is not a rare occurrence.

Overloaded cargo – The State of Florida is very strict when it comes to laws regarding the road. Under Florida's road regulations, commercial trucks have a maximum amount of cargo that they can carry while being operated in an attempt to avoid devastating crashes. However, some truck companies encourage truck drivers to purposefully carry too much cargo in their vehicles in order to reduce driving times and maximize profits. According to the

Safety Measurement System

, 6,636 inspections of FedEx vehicles resulted in violations.

Improper training – Operating a large vehicle requires sufficient training and practice. Without proper training, truck drivers run the risk of making serious errors while driving their vehicles. In an attempt to cut costs, a trucking company may not train their drivers sufficiently, if at all, and expect them to drive long distances with heavy cargo with little to no experience.

Driving under the influence – Some truck drivers may consume alcohol and/or drugs while driving their vehicle. This can negatively impact driving abilities by slowing reaction times, inhibiting judgment, and reducing concentration in general, which could all result in a crash.
No matter the cause of the truck crash, it is important to hold those responsible for the accident accountable. By doing so, we hope to prevent accidents such as yours from occurring in the future. Call our law firm today for a free case evaluation and see how much compensation you may be entitled to.
Common Injuries From FedEx Truck Accidents
If you have been involved in a FedEx truck accident, it is likely that you have sustained some injuries. Truck accident victims are often left with serious injuries that can have long-term effects on their lives. Some common injuries from a FedEx truck accident include:
Concussion.
Spinal cord injuries.

Cuts, bruises, and road rash.
Traumatic brain injuries.
Fractures and/or broken bones.
Disfigurement.
Whether you have been injured or not, you may be able to receive compensation for your truck accident. Call our law firm to speak to a FedEx truck accident lawyer who will review your case and determine if you are eligible to receive compensation. Our accident lawyers understand how devastating injuries can be for truck accident victims, which is why we are committed to fighting for you so that you get the justice that you deserve for your case.
What to Do After a FedEx Truck Accident in Englewood
Before seeking legal representation, it is crucial that you ensure the health and safety of yourself and others around you after a crash. Once you have checked the wellbeing of everyone involved in the collision, under Florida Statute 316.062, you are required to inform the relevant authorities of the accident. If you have been injured during the accident, you must seek medical attention within 14 days of the accident occurring under Florida Statute 627.736 if you want to successfully claim compensation in the future.
We recommend our clients collect any evidence available from the crash. Taking photographs of the scene of the collision, as well as collecting the contact information of eyewitnesses, can help our personal injury attorneys to strengthen your case in the future. We also encourage drivers to draw a quick sketch of how the accident occurred so as to aid lawyers in determining what happened during the crash and determine liability.
After dealing with authorities and collecting evidence, we highly recommend drivers to contact our law firm before their insurance company. By acting quickly and efficiently, our lawyers have won cases for thousands of our clients. Our legal team will deal with all documents and paperwork that need to be filed, and we won't hesitate to represent you in court if necessary.
How Could Florida's Statute of Implications Affect My Case?
As per Florida Statute 95.11, you have a maximum of four years from the time the delivery truck accident occurred to file a claim and potentially receive compensation.
Although this seems like a long time, evidence can go missing quickly, and eyewitness statements become hazy over time. Therefore, it is important to act quickly when dealing with legal proceedings. The faster you contact our law office, the higher the chances of our personal injury attorneys winning your case are.
What's more, large delivery companies, including FedEx, rely on their own insurance company and legal team to fight claims made against them in order to avoid liability. By waiting to get started with your case, you may be giving these large corporations a head start in devaluing and rejecting your case.
What Damages Can a Personal Injury Lawyer Help Me Recover?
Our personal injury lawyers have the expertise and experience necessary to determine how much compensation you may be owed and fight to ensure that you are successful in your truck accident case. Damages that can be claimed after a FedEx truck accident include:
Medical bills – More often than not, accident victims receive medical care for the injuries they have sustained after a FedEx truck accident. Medical bills can be very expensive, so it is important to cover these costs by seeking compensation. A professional attorney at our law firm will review your medical records and determine how much compensation you may be able to recover.
Lost wages – After a collision with a FedEx delivery truck, you may have been left unable to work and therefore suffered from a loss of income. A legal attorney at The Law Place will be able to calculate your past, present, and future losses of income due to the accident and then work towards recovering these losses.
Property damage – If your property has been damaged during the collision, a lawyer at our law firm may be able to help you in recovering costs for repairs or replacements of your belongings.

Pain and suffering – Accidents involving a FedEx commercial truck can change the lives of accident victims. If your life has been significantly changed due to physical or psychological trauma from your accident, an accident attorney may be able to help you receive compensation for this.

Wrongful death – If you have lost a loved one due to a truck accident, you may be eligible for compensation. Under

Florida Statute 768.21

, the family members of the deceased can claim funeral expenses as well as losses of income.
After being involved in a FedEx truck accident, we highly recommend seeking compensation by trusting our highly experienced lawyers. With over 75 years of combined experience in Florida law, our personal injury lawyers are well-equipped to deal with legal cases related to commercial truck accidents. We fight tirelessly to ensure that accident victims get the compensation they deserve. Contact our law office today to schedule a free consultation with an experienced personal injury lawyer and discuss your case at no obligation.
Contact The Law Place Today
After being involved in a FedEx delivery truck accident, it is highly recommendable to find legal representation. At The Law Place, our team of professional personal injury attorneys is ready to take on your truck accident case and help you win it. Whether you have been injured or not, you may still be entitled to compensation.
Due to the size and weight of the vehicles, a commercial truck accident can lead to devastating consequences for all parties involved. Seeking compensation after a FedEx accident won't undo the harm caused, but it may ease some financial burdens you may be faced with due to the accident. At The Law Place, we work on a contingency basis, meaning that our service fees will only be charged if your case was successful.
Our phone lines are open 24/7, so you can contact us whenever you are able to and discuss all the details related to your case. Call our law office today at (941) 444-4444 for a free consultation with a professional personal injury who will fight to get the compensation that you deserve for your case.