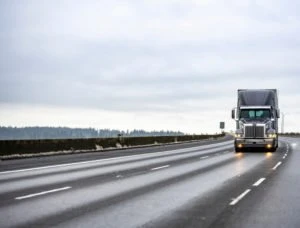 A huge number of accidents happen in Englewood every year due to the high volume of traffic on the roads. When an accident happens, those involved often suffer serious injuries or even death. This is particularly the case with truck accidents due to the size and weight of the vehicles and the loads they are carrying.
Tractor-trailers are a common sight on highways and roads throughout Englewood, usually transporting goods or traveling long distances. Furthermore, as there are so many of these commercial vehicles on the roads, the chances of a truck accident happening increase massively. When an accident happens, it is important that victims are able to receive compensation for any injuries or pain they have suffered.
Here at The Law Place, we are experienced in dealing with truck accident cases. Our law firm boasts over 75 years of combined experience in multiple practice areas, meaning you will benefit from a vast range of knowledge. We offer a free consultation where you can speak with an Englewood truck accident lawyer near you to receive guidance on how best to proceed with your personal injury claim. Our proven track record of winning cases for our clients means we have built up a strong attorney-client relationship. You know you can trust us to get the best result for your Englewood truck accident case.
Contact us today to schedule a free consultation. Our phone lines are always open.
Common Causes of Semi-Truck Accidents
Truck accidents are known to cause more serious damage than a regular car accident, often resulting in severe property damage or serious injuries to those involved. Driving a tractor-trailer is also more difficult than a regular motor vehicle as they have less visibility and many blind spots. There are many different causes of truck accidents in Englewood, but some of the most frequent ones seen by our accident attorneys include:
Distracted Driving
It is common for truck drivers to be distracted while driving for a variety of reasons. Many of them have to drive for long hours on the same stretch of road, which can result in them zoning out and not paying attention. Additionally, their long shifts and poor working conditions often require them to eat, drink or do other tasks while driving. This could include using their cell phone, changing the radio station, or checking their GPS.
Poor Truck Maintenance
As trucks are constantly on the road driving for long periods of time, they require a lot of maintenance. If a driver works for a trucking company in Englewood, it is their responsibility to ensure that the truck is properly maintained and is safe to be on the roads. The law requires that strict safety regulations are carried out on trucks before each journey. In many situations, however, trucking companies fail to carry out the necessary maintenance, and as a result, many accidents happen due to faulty brakes, bad tires, and faulty electrical systems.
Fatigued Driving
It is common for Englewood trucking companies to have a payment-by-mile scheme which means that drivers get paid depending on the number of kilometers they drive. Additionally, these companies are known to pay drivers more if they are faster at delivering their loads. As a result, workers often don't take necessary breaks and stops in order to maximize their wages. Hours of service rules were put in place, requiring drivers to take breaks depending on the number of hours they work. However, many drivers ignore these laws and become fatigued, resulting in their reaction time being slowed down and causing an accident.
Reckless Driving
As drivers are often under severe pressure to meet deadlines, they may drive recklessly to ensure that they deliver the goods on time. This could include failing to obey traffic signals, running red lights, or speeding. In addition to this, drivers may exhibit reckless behavior towards other drivers if they become frustrated, including tailgating or weaving through traffic without signaling.
Overloaded Trailers
There are strict laws in place that set out the maximum load a trailer truck can carry in order to prevent an accident from happening. However, many trucking companies overload the trucks in order to maximize profit by reducing the number of trips their employees need to take. This has a huge effect on the balance of the truck and increases the chances of an accident occurring.
Impaired Driving
In many situations, truck drivers in Englewood resort to stimulants in order to stay awake for longer periods of time. Many workers also use alcohol and drugs as means of coping with the stress and fatigue that they suffer from, which can lead to them driving under the influence (DUI).
Additionally, drivers may be suffering from a previous illness or chronic pain, meaning they have to take prescription painkillers to cope. Strong painkillers can cause drivers to become drowsy or disorientated behind the wheel, which could lead to an accident.
Our team of dedicated attorneys fight and win for Floridians.
When Should I Call an Englewood Truck Accident Lawyer?
You are required by law to contact your insurance company immediately following a commercial truck accident. Your insurance company will cover the costs of your injuries up to the extent of your insurance policy. However, insurance companies are known to be reluctant to pay out truck accident victims and will often use your statements against you to establish fault on your behalf.
You can try to claim compensation from the insurance companies of the trucking company also, but this can be quite difficult, and it is likely that they'll have a legal team ready to fight your claim to prevent them from paying you out. In these situations, the best option for you to receive any compensation is to file a claim against the party responsible, which is why we recommend seeking legal assistance from one of our Englewood truck accident lawyers as soon as possible.
What Will An Englewood Lawyer Do for Me?
When an Englewood truck accident happens, it can be difficult to determine which party is to blame. A truck accident lawyer can help establish whether the driver, the trucking company, or a third party was at fault for the collision. When investigating a case, a truck accident lawyer will do the following:
Gather all the evidence from the scene.
Speak with witnesses to the accident scene.
Collect police reports of the incident.
Gather all of your medical records and hospital bills.
Calculate the amount of your losses, including property damage and personal injury.
If truck accident lawyers are trying to establish fault on behalf of the company, they will need to gather the following:
The paper or electronic logs of the driver.
Maintenance records.
Damage documentation of the semi-truck.
Digital data of the tractor.
The results of the driver's alcohol and drugs test from the accident.
Personal information and records of the driver.
It is important that an Englewood truck accident attorney has the necessary evidence to prove that the accident was not your fault and to ensure that you get the compensation you deserve.
We're Florida's top litigation team with over 75 years of combined experience
Who Is at Fault for My Englewood Truck Accident?
As discussed briefly above, there may be a number of parties at fault for your truck accident in Englewood. Truck accident lawyers can use their experience to examine the particular facts of your case to try and determine which party is to blame. The parties that could be found liable include:
The truck driver – If it can be established that the truck driver acted negligently and this negligence caused the accident, they can be found liable. Examples of negligence could include speeding, driving under the influence, or reckless driving.
The trucking company – Large companies are known to over-work their employees by making them drive for long hours and paying them for the amount of goods they deliver or the distance they drive. Similarly, these companies often fail to carry out the necessary safety checks on their vehicles which can cause an accident.
Third parties – It could be the case that the semi-truck accident was caused by a third party. This could include a manufacturer, an individual who repaired the truck, or an outside party that overloaded the tractor.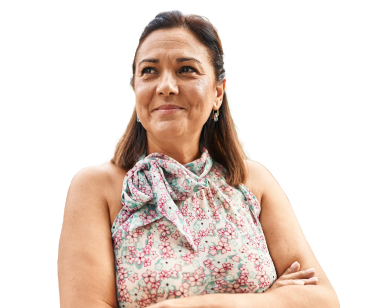 From the initial call to updates on your case status, we are here to get you answers.
Establishing Negligence in Truck Accident Cases
Regardless of who was at fault for your truck accident in Englewood, accident attorneys will have to prove the following in order to get you the compensation you deserve:
Duty of care – It is necessary to show that the other party owed you a duty of care. All drivers in Florida have this duty to drive safely and prevent accidents from happening. Similarly, trucking companies have a duty to ensure the safety of their employees and other road users.
Breach of duty – If a driver or a company behaved negligently or recklessly, they have breached their duty of care to you.
Causation – In order to retrieve damages, there must be a link between the breach of duty and any injuries or damage you've suffered.
Damages – It is required that you suffered some sort of damage in order to be compensated. This could include personal injury, property damage, pain and suffering, lost wages, or wrongful death.
What Damages Can Accident Attorneys Get for Me?
In every truck accident case, the court will determine what damages you are entitled to receive. Regardless of whether the collision was serious or not, a legal team can file an injury claim to retrieve some of the following:
Medical bills – You can retrieve any medical costs related to injuries you've suffered, including hospital bills and any future medical expenses.
Lost wages – Accident attorneys can file an injury claim to retrieve any wages you've lost as a result of the accident, including potential future earnings.
Property damage – If your vehicle or any valuable items contained inside were damaged in the collision, you could receive compensation for this.
Pain and suffering – This kind of compensation arises if you have been left emotionally or physically distressed because of the collision.
Wrongful death – If you have lost a loved one in a commercial truck accident, an Englewood attorney can file a wrongful death claim to cover the funeral costs and a loss of income to the family household.
Contact The Law Place in Englewood Today
If you or a loved one have been involved in an Englewood tractor-trailer accident, you should seek legal assistance immediately. Here at The Law Place, we are experienced in managing cases like yours, and our law firm has over 75 years of combined experience in numerous practice areas. Our truck accident lawyers are ready to take on your accident case and will fight tooth and nail to ensure that you get the compensation you deserve. Our law office offers a free consultation for you to get legal advice with no strings attached.
Regardless of whether you suffered severe injuries or whether the damage was minor, you deserve to get justice for your Englewood truck crash.
Call us today for your free case evaluation. Our lines are open 24/7.