If you have been injured in an accident in Englewood that wasn't your fault, you could be entitled to financial compensation. Suffering an accident of any kind can be traumatic, and it is important that you receive the right support you need.
At The Law Place, our personal injury lawyers have over 75 years of combined experience. We will fight for you and your personal injury case. To start your journey to compensation, call us today to schedule your free consultation. In this consultation, you will be able to discuss your case with an Englewood personal injury attorney. We can offer you the advice and support you are looking for.
Don't waste another moment! Call us now at (941)-444-4444.
What Common Accidents are Involved in Personal Injury Cases?
Accidents happen all the time in Englewood. They often occur unexpectedly and can change lives forever. Some of the most common personal injury cases we have dealt with at The Law Place include:
Car accident

. Car accidents are the most common cause of personal injury claims in the United States. An auto accident can occur for many reasons. However, often driver negligence is at fault. These accidents are frequently caused by driving under the influence (

DUI

) and speeding.

Slip and fall accident

. These accidents may sound relatively mild, but they can cause very severe injuries. Englewood personal injury lawyers can help injury victims prove negligence for these accidents if they occur on someone else's property.

Assault

. Unfortunately, cases of violent assault are increasing across the United States. This includes gun-related and knife-related violence. These attacks are vicious, and it is not fair for victims to be left suffering. A personal injury law firm can help victims get financial compensation to help with their treatment and recovery.

Product liability

. When products malfunction and cause harm to innocent people, manufacturers are often liable for any injuries and damages. If you have been injured by a faulty product, it is worth contacting an Englewood personal injury lawyer.

Workplace accidents

. All employees deserve to feel safe at their place of work. When accidents occur in the workplace, many people are scared to take on their bosses for compensation. This is where our legal team can help. A reputable personal injury lawyer can help you achieve justice.

Medical malpractice

. If you have been harmed by a negligent doctor or nurse, you will likely be eligible to file a personal injury claim.
Our team of dedicated attorneys fight and win for Floridians.
What Common Injuries Are Suffered in Personal Injury Claims?
If you or a loved one has been injured in an accident, you may be entitled to compensation. It doesn't matter how minor or severe your injuries are. Some of the most common injuries our clients have suffered in their personal injury cases include:
Head injuries.
Back injuries.
Neck injuries.
Burns.
Traumatic brain injuries.
Spinal cord injuries.
Cuts, bruises, and abrasions.
Internal organ and soft tissue damage.
Permanent disability.
We understand that no amount of compensation could ever remove your pain and trauma. It can, however, aid with your recovery. An Englewood personal injury lawyer will do all they can to ensure you receive fair compensation. You don't have to suffer alone. We are here for you and your family.
What Damages Could I Claim For?
Personal injury victims can claim a range of damages. Damages simply refer to the number of losses that victims encounter after suffering an injury.
We have years of experience helping victims claim the maximum amount of compensation possible. Some of the damages that an Englewood personal injury lawyer can help you claim include:
Lost wages.
Wrongful death.
Pain and suffering.
Property damage.
Reduced earning capacity.
Medical bills.
We're Florida's top litigation team with over 75 years of combined experience
Do I Need an Englewood Personal Injury Lawyer?
If you have been injured in an accident, we would recommend that you hire a personal injury lawyer. There are many ways that a lawyer can help you. First of all, they can handle all of the negotiations and paperwork with your insurance company on your behalf. Suffering an injury is traumatic, and it is best to focus on yourself and your health. Insurance companies are not easy to deal with. They will do all there can to avoid paying compensation to injury victims. This is where an experienced personal injury lawyer will fight for what is fair and right.
Furthermore, Florida's personal injury law is complex and difficult to navigate. A lawyer can guide you through the law and answer all of your questions. We are very committed to our clients. Our team will not stop helping victims until fair settlements are reached.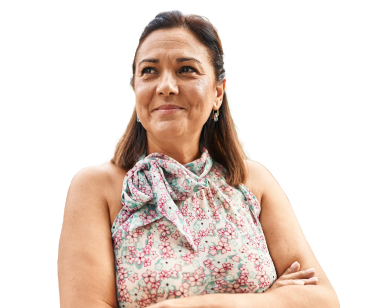 From the initial call to updates on your case status, we are here to get you answers.
What Should I Do as an Injured Victim at an Accident Scene?
We hope that you never have to use this advice, but if you are injured in an accident in the future, there are a few steps we recommend you take. By completing the following steps, you will improve your chance of achieving the compensation you deserve and winning your personal injury lawsuit:
Gather evidence

. This is important if you wish to blame liable parties for your injury. You can gather evidence by taking photos of the accident scene, gathering eyewitness details, and documenting as much as you can.

Seek medical attention

. Regardless of the severity of your injury, we recommend that you seek medical attention. This is because your health is important and should be taken seriously. Furthermore, formal medical records can help strengthen your personal injury claim.

Don't admit fault or apologize

. The moments after suffering an injury in an accident can be very overwhelming. Liable parties will often try and persuade the victim that they are at fault for their injury. It is important to remain calm. Anything you say can be held against your personal injury case. We advise remaining quiet until you have spoken to an Englewood personal injury lawyer.
How Must Does It Cost to Hire Englewood Personal Injury Lawyers?
Seeking legal representation can feel daunting. Many personal injury victims in Florida do not seek the legal help they deserve because they think hiring a lawyer is too expensive. This is not the case at The Law Place. We operate on a contingency fee basis. This is more commonly known as a no-win-no-fee basis. Simply, you do not have to pay your Englewood personal injury attorney a dollar unless we win your case.
Hiring an attorney could not be any easier. You have nothing to lose! We have the interests of personal injury victims at heart.
The Florida Bar Association monitors the contingency work of all law firms in Florida. You can rest assured that your case is being handled by a reputable law firm. For more information about our fee structure, contact us today at (941)-444-4444.
What Is the Average Settlement Achieved in a Personal Injury Claim in Englewood, Florida?
There is no such thing as an "average" settlement for people who have suffered personal injuries. The amount that victims can expect to receive in compensation will depend on several factors, including:
The amount paid out in medical bills.
How severe the injuries are.
The future cost of medical treatment.
Where negligence lies.
How severely a victim's quality of life has been altered.
The quality of your personal injury attorney.
What Are the Different Areas of Negligence in Injury Cases?
In personal injury cases, negligence will often be cited as the cause of accidents. Negligence simply refers to the failure of a person to take care of something and behave properly. Proving negligence is not easy, and that is why we recommend you seek help from a personal injury attorney. This is because to prove negligence; you will need to prove the four following areas:
Duty of Care
It must be established whether the accused party at fault had a legal duty of care to the victim. For instance, a doctor has a legal duty of care to ensure the safety of their patients. Employers also have a legal duty of care to ensure that their employees are working in a safe environment. Determining whether there was a duty of care isn't always straightforward. Experienced personal injury attorneys at The Law Place can help with this.
Causation
To prove negligence, you will also need to prove that the negligence of the at-fault party directly caused your injuries. It is difficult to prove a party liable if there is no connection between their failures and your injury.
Breach of Duty
In a personal injury claim, it will need to be proven how the party at fault breached their duty of care. This is difficult to prove. Evidence will be required to show how the party at fault was aware of a hazard or dangerous situation but chose not to rectify the problem. A party who breached their duty of care can be held negligent.
Damages
Finally, you must be able to prove that the damages you have encountered relate directly to the injury caused by a person's negligent actions. An attorney can help you with this.
What Makes Personal Injury Attorneys at the Law Place Different from Other Attorneys?
Our personal injury lawyers at The Law Place will not stop until a fair settlement is reached. Our legal team is constantly updating itself with Florida's ever-changing personal injury law. The vast amount of knowledge and experience accumulated by our team can be hugely beneficial to your case.
We have handled claims and lawsuits in almost every Florida county, including Englewood. No case is too big. Our clients are our top priority. From helping them in the claims process to representing their case in the courtroom, we are there to guide them through every step of the way. You can feel rest assured knowing that your lawyer from The Law Place will be completely committed to your case.
Furthermore, many of our lawyers have an AVVO rating of 10.0. This is the highest possible rating they could achieve. These ratings are based on their trial skills, length of practice, reviews from clients, and more. Our lawyers are highly reputable and can be trusted to fight for your case.
When Should I File a Personal Injury Claim?
If you or a loved one has suffered an injury in Englewood, Florida, you must act quickly! This is because the law in Florida only grants injury victims four years to file a legal claim following the date of their accident. This law is referred to as Florida's "Statutes of Limitations" and can be found under Florida Statute 713.23(3). Once these years have passed, it is unlikely that victims will receive compensation for their injuries.
If you have tragically lost a loved one following an accident in Englewood, you must act immediately. The law in Florida only grants families two years to file wrongful death claims following the tragic death of a loved one. Losing a loved one is painful enough without the stress of having to rush to file a wrongful death claim. This is where our law firm can help you. We can support you with your grief by handling all of the legal negotiations and paperwork for you.
Contact The Law Place Today!
No matter if you have suffered a motor vehicle accident or a slip and fall, if you have suffered an injury through no fault of your own, you may be able to file a personal injury claim. At The Law Place, we can offer you the legal guidance and advice you may be looking for.
To schedule your free consultation with a member of our team, call us now at (941)-444-4444.