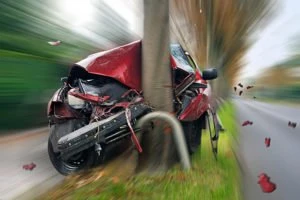 There is a multitude of ways in which the negligent or reckless driving of another road user can cause you to become involved in a car accident that isn't your fault. Speeding is one of the most common of these. Drivers who are exceeding posted speed limits have less time to react to unexpected hazards, have less control of their motor vehicle, and cause substantially more damage on impact. Just because somebody is in a rush for work, school, or an appointment, they are not justified in putting other road users at undue risk.
Each year the Florida Department of Highway Safety and Motor Vehicles (FHSMV) releases a report on Florida road traffic accidents. On average, 400,000 crashes take place per year. That's where we come in. The Law Place has been serving the citizens of Florida with the ability to achieve justice and maximize the compensation they could be owed for damages received in accidents that were not their fault. Our staff of personal injury lawyers has 75 years of combined experience, and we are happy to offer everyone a free consultation over the phone at no obligation, at any time on any day.
For more information about how the personal injury lawyers at our law firm can help you with your speed-related accident claim, call and tell us what happened to you!
The Speeding Laws in Englewood, Florida
The laws regarding speeding in Florida are simple to understand and backed by a large number of obvious road signs. These signs are designed to let drivers know what the posted speed limit is in a specific area, and it is a crime to exceed it.
There are several rules which also generally apply. For example, in residential or built-up areas, the speed limit will always be substantially lower than on open highways.
The speed limit for residential zones in Florida is generally 30 miles per hour unless otherwise signposted. Highways usually have a limit of 55 hours, but once again, this may vary with accompanying signage.
There are specific areas where the speed limit will be even lower still, such as next to an old peoples' home or school. Here, the speed limit will usually be 20-25 miles per hour to ensure the safety of vulnerable pedestrians and children. If the police catch someone exceeding the speed limit near locations such as these, the punishments will usually be more severe.
Florida Statute 316.183 also sets out specific guidelines for the use of common sense when driving. This Florida statute states that:
"No person shall drive a vehicle on a highway at a speed greater than is reasonable and prudent under the conditions and having regard to the actual and potential hazards then existing."
What this means is that drivers should use their reasonable sense in conjunction with the posted speed limit. If the conditions are adverse, for example, with ice or snow on the surface of the road, driving at the 55 miles per hour speed limit can still be considering to violate that driver's duty of care and therefore be considered negligent driving in line with Florida Statute 768.81.
Our team of dedicated attorneys fight and win for Floridians.
What Is the Punishment if a Driver Is Caught Speeding in Englewood, Florida?
The punishments for exceeding posted speed limits in Florida will depend on several specifics, including where the incident took place and how much the posted speed limit was being exceeded by.
For example, a driver may face larges of anywhere between $500 and $1000, or even more, if they are caught exceeding the posted speed limit close to a school or in a residential area.
Speeding drivers may also be required to attend driving improvement courses and could also have points put on their personal driver's license, which would increase their insurance premiums as a result.
Common Reasons for Exceeding the Posted Speed Limit in Englewood, Florida
As our personal injury lawyer team has dealt with a huge amount of road traffic accidents caused by speeding, we have seen every excuse and justification in the book.
Common reasons people may exceed the speed limit include:
Running late for work, school, interviews, or other important appointments.
Making up for time lost in their commute to congested traffic or racing to avoid accumulating traffic.
Racing or showing off to other motor vehicles or friends on the road.
Driving under the influence of alcohol and/or drugs.
Driving while distracted, meaning that the person did not notice that they were actually speeding.
We're Florida's top litigation team with over 75 years of combined experience
The Ways in Which Speeding Causes Car Accidents
There are a number of ways in which exceeding posted speed limits either causes specific accident types or made other accidents worse.
According to data published by the National Highway Traffic Safety Administration (NHTSA), 9,378 people across America lost their lives to speeding in 2018 alone.
Speeding impacts car accidents in the following ways:
Increased stopping distance – A car traveling at 30 mph will be able to come to a complete halt much more quickly than a car traveling 60 mph. If a road hazard takes a driver by surprise while they are speeding, the chance of them being able to stop in time to prevent an accident is greatly reduced.
Losing control of the vehicle – A vehicle traveling at a higher speed is more difficult to control. This means an increased chance of the driving losing complete control of their car and causing a road traffic accident.
Impacts on protective equipment – Features installed specifically to lessen the consequences of a moderate car accident may fail to deploy properly in the event a vehicle is speeding. Seatbelts become less effective at high speeds, and airbags may fail to deploy.
Increased accident severity – Auto accidents involving high-speed vehicles are much more likely to cause serious injuries and fatalities than vehicles traveling at a reasonable speed. This is because there is more force involved in high-speed impacts.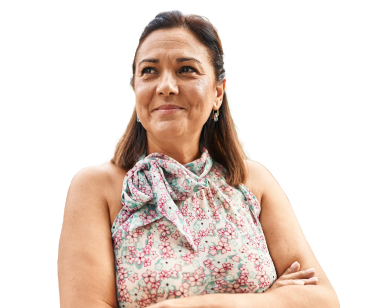 From the initial call to updates on your case status, we are here to get you answers.
Common Injuries Received as a Result of Speeding-Related Road Traffic Accidents
As we have mentioned, speeding generally leads to a more severe accident than regular crashes, which are dangerous enough as they are. According to studies such as this one by the U.S. National Library of Medicine, over 70% of all traumatic chest injuries are caused by car accidents.
Injuries that are commonly seen by the personal injury lawyer team at The Law Place include:
Whiplash and other injuries to the back, neck, and spinal cord.
Head injuries or traumatic brain injuries (TBIs.)
Fractured or broken bones.
Cuts, abrasions, road rash, lacerations, and bruises.
Internal injuries, such as internal bleeding or damage to internal organs.
Disfigurement or severe scarring.
Burns.
Mobility impairments and disabilities.
Long-term psychological damage, such as post-traumatic stress disorder (PTSD) or anxiety/depression issues.
If you have been involved in a road traffic accident on the highways or roads of Florida and received any of the injuries listed above, or even one that isn't, you may be entitled to substantial compensation.
To raise your case, all you need to do is phone our Englewood office and tell us what happened to you as a result of your accident. A member of our attorney team will be able to tell you for free the best way to carry out your claim and how much compensation to expect as a result.
What Are the Different Damage Types Available to Those Injured by Speeding Vehicles?
When you seek compensation for injuries sustained in a car accident, your damages may fall into several different categories.
These categories are as follows:
Medical expenses – The cost of medical treatment in America is a leading cause of bankruptcy. If you retain your medical bills, your attorney will be able to seek the recovery of your expenditure.
Lost wages – Alongside medical bills, many people who have been injured in an accident may be forced to spend time off work while recovering or being treated. If you save the details of your correspondence with your employer, your attorneys may be able to get you reimbursed for these lost earnings as well.
Property damage – Although not related to physical injury, property damage can leave accident victims substantially out of pocket. If your primary mode of transport or other valuables were damaged in a crash that wasn't your fault, your attorneys could seek compensation for this.
Pain and suffering – These are the damages that put an economic figure on the length of time you spent recovering from your injuries, as well as the pain level involved. If you suffered any life-impacting changes as a result of the accident, such as a disability or disfigurement, pain and suffering damages would also take this into account.
Wrongful death – If your loved one tragically lost their lives to a speeding driver, Florida Statute 768.21 allows you to raise a claim for your loss of support, their lost wages, and the coverage of burial and funerary costs – among other things. While no amount of financial or legal support will ease your pain, a wrongful death action can help to ease the financial burden of losing someone close to you while you are free to mourn, free of unnecessary complications, and free from distractions.
You may be wondering which of these damages applies to your case. To find out exactly what you are entitled to, all you need to do is call our law firm today.
We will happily provide you with a free consultation at no obligation to tell you exactly what compensation you are legally entitled to.
How Long Do You Have to Raise a Claim for Speed-Related Accidents in the State of Florida?
There are limits on the amount of time that can pass before drivers involved in accidents can no longer raise a claim in the State of Florida. This period of time is known as the statute of limitations.
As per Florida Statute 95.11, you have four years to claim for your injury and its complications. This time begins to expire on the exact date of your accident.
However, just because you have four years does not mean you should wait. The sooner you contact a lawyer, the greater chance you stand at maximizing your compensation. Don't delay. Contact us for a free legal consultation today!
Insurance Responsibilities in the State of Florida
All districts in the State of Florida are covered by no-fault laws. This means that no matter who was at fault in the accident, all parties must deal with their own insurance company. For this to work, as per Florida Statue 627.7407, every road user must carry a Personal Injury Protection insurance policy.
There are, however, limits to Personal Injury Protection insurance, as set out in Florida Statute 627.736. Your insurance company is only obliged by law to be responsible for $10,000 in injury or disability benefits or $5,000 in the case of a fatality.
In order to achieve a settlement higher than this amount, you must pursue justice through the Florida court system and take your case to trial. For this, you will need the help of a well-practiced lawyer from a reputable law firm, just like those available from The Law Place in Englewood!
Contact The Law Place Today
If you have been injured by someone exceeding the posted speed limit in the past four years, the attorneys at our office can help you to seek financial justice.
Our team has accumulated over 75 years of combined experience working for clients in your exact position and has the knowledge, compassion, and determination needed to maximize your settlement amount.
To get your case started, simply contact us today for a free case evaluation. Every call will be entirely free, at no obligation and our office phone lines are open all hours. It really couldn't be easier to get started. As if this wasn't enough, all our accident cases are operated on a no-win-no-fee basis. If you are successful, the legal fees will be subtracted from your finals settlement amount. If not, the entire process will be free of charge.
To find out more, call our legal team today and discover how a local lawyer from our firm can help you!