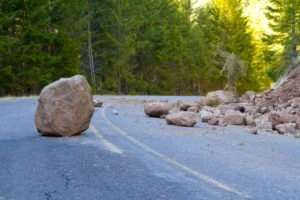 A loose object can appear on the road due to many reasons. Usually, it's a piece of cargo that fell from an overloaded truck. But it could also be a piece of garbage thrown away from a passenger car. In any case, loose objects lying on the road can be very dangerous and cause a lot of damage as well as serious injuries. Moreover, loose objects tend to cause multiple vehicle accidents. It's therefore important to keep the roads of Florida clean to prevent this type of collision as much as we can.
Have you been involved in a car accident caused by a loose object lying on the road? Then you deserve to be compensated for your damages and injuries. However, loose object accident cases tend to be quite complicated since it can be hard to determine who is at fault. In such a case, you might need the help of a skilled car accident attorney.
The Law Place provides professional legal services to car accident victims who wish to receive the compensation they deserve and ensure justice for themselves and their families. We hire a team of skilled car accident lawyers who have vast experience in many practice areas, including car accidents and personal injury. So, don't hesitate. Call today for a free consultation of your case. Our phone lines are available 24 hours a day, 7 days a week.
What Should You Do if You Get Involved in a Car Accident in Englewood, Florida?
If you happen to be among the victims of a car accident, you should keep in mind the following steps. They will help to keep you safe and work in your favor for any future claims:
Ensure Your Safety
If you can, try to get to a safe spot away from the site of the accident. This means getting yourself away from the flow of traffic if possible. Only when you are safe can you try to help other people involved in the accident. However, if they appear to be seriously injured or can't move on their own, don't move them and wait for the paramedics to come. They might have a serious spine or head injury, and in such a case, you could make it worse.
Call Emergency Services
Once you are safe, call 911. This is actually a legal requirement stipulated by Florida Statute 316.062. The paramedics will check your health and treat injuries, if necessary. The police will draw up a report, which can be useful for your case.
Collect Evidence
If it's not dangerous and you are able to do it, take pictures or record a video of the site of the accident. Was there a loose object on the road? Has your vehicle been damaged? Did a vehicle leave skid marks? Record it all, as it can come in handy later. If you aren't able to do this, ask someone else to take the pictures for you.
Collect Contact Details
If you physically can, collect the contact information of any witnesses and the other drivers involved in the crash. You should get their full names, addresses, phone numbers, and insurance details. If possible, also collect information about the police officers. Here, you should take note of their full names and badge numbers.
Seek Medical Attention
According to Florida Statute 627.736, you should seek medical attention within 14 days of the accident to be entitled to claim compensation for it. The best way to do so is to let the paramedics check you on the spot, but you may also visit a doctor on your own.
Don't Accept Liability
It's very important that you don't apologize for the car accident or anything that happened on the road. Other parties could take it as an admission of guilt and twist the facts to your disadvantage.
Contact a Personal Injury Attorney
As soon as you feel well enough, call an experienced personal injury attorney and schedule a free consultation. The sooner they start investigating the circumstances of your car accident, the better. They will gather all the necessary evidence to support your case.
Our team of dedicated attorneys fight and win for Floridians.
What Are the Most Common Injuries From Loose Objects Accidents?
A car accident caused by a loose object is usually quite dangerous since this type of accident tends to involve more than two vehicles. The injuries depend on the particular circumstances of the accident, but some of them are more common than others. The most common car accident injuries include:
If you have sustained these or other injuries in a car accident in Englewood that wasn't your fault, you should be compensated for it. A personal injury attorney can help you claim the amount you truly deserve, and their assistance significantly raises your chances of actually receiving it. So don't hesitate to schedule a non-binding, free consultation with one of our car accident attorneys. There is nothing to lose.
What Damages Can You Claim After a Car Accident in Englewood, Florida?
Depending on the injuries and damages you sustained in the car accident, you are entitled to claim various damages. The most common ones include:
Medical expenses – If you have sustained some injuries, you should receive reimbursement for all your medical bills. U.S. healthcare can be very expensive and is one of the leading causes of bankruptcy today. Just don't forget to keep the bills and stick to the treatment so that you don't lose your right to compensation.
Lost wages – Apart from medical expenses, your family budget might be affected by the fact that you have to take time off from work. Most people receive a lower or no salary at all after motor vehicle accidents. If this is the case, you should be adequately compensated for it.
Property damage – Maybe your motor vehicle was damaged in the accident, or the impact destroyed your mobile phone or laptop. You deserve to be compensated for the repair or replacement costs of your valuables.
Pain and suffering – A car accident doesn't only cause physical injuries. It can also cause a lot of psychological damage, which is hard to measure and quantify. For example, it is possible that you sustained permanent injuries that prevent you from enjoying your hobbies. You can be compensated for this as well. However, these damages usually require a skilled attorney.
Wrongful death – If you have lost a loved one in a car accident, we would like to offer our deepest condolences. We know that money can't bring them back, but it can help you a lot, especially if the deceased person was the provider of the family. You should be compensated for the funeral expenses, loss of family income, and loss of consortium.
Do you think you might be entitled to compensation after your car accident in Englewood? Then get in touch with our law firm today. Our team of car accident attorneys will provide you with professional legal advice regarding your next steps. If you agree on legal representation with us, they will work tirelessly to ensure you win the highest possible settlement. So, call today and schedule a free case evaluation with one of our car accident lawyers.
We're Florida's top litigation team with over 75 years of combined experience
What Deadlines Should You Keep in Mind?
If you hire a car accident attorney from The Law Place, they will make sure that you don't miss any deadlines. However, it's always good to know about the most important deadlines following a motor vehicle accident, since they could pass even before you even get in touch with us.
Within 24 hours of the accident – You must contact your insurance company and inform them about the collision. However, if you have time, get in touch with your personal injury lawyer first. They will advise you on how to deal with your insurance company so that you don't fall into one of their traps.
Within 14 days of the accident – You must seek medical attention to be able to claim damages for your injuries. Visit a doctor even if you feel fine. There might be some hidden injuries that could cause you trouble later in life.
Within 2/4 years of the accident – If you aren't satisfied with the out-of-court settlement of your case, you can file a lawsuit. However, there are certain deadlines for doing so. A personal injury lawsuit must be filed within 4 years of the accident, but for a lawsuit involving wrongful death, you have only 2 years.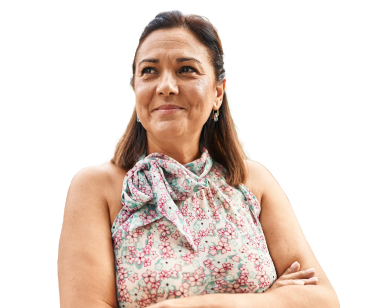 From the initial call to updates on your case status, we are here to get you answers.
Free Consultation With an Englewood Car Accident Attorney From The Law Place
The Law Place is an established law firm with more than 75 years of combined experience. Over the years, our team of attorneys has helped many car accident victims, so they will be able to help you as well. Moreover, most of them have been rated 10.0 on AVVO, which is the best rating a lawyer can get on this site. We offer a free case review to all our prospective clients so that you know what you are going into before you commit to anything. With us by your side, you significantly improve your chances of actually receiving the compensation you deserve. So, call us and ensure justice for yourself and your loved ones.