Allergic reactions to mediation can happen for a range of reasons. It could have been unavoidable. Perhaps you were unaware of an allergy or an underlying condition. However, it is possible that a medical professional could have acted negligently when they prescribed medication. If this is the case, then you could be due compensation for your financial, physical, and emotional hardships.
If you or someone you love has had an allergic reaction to the medication, then you should seek a free consultation from The Law Place today. An experienced attorney can advise whether they believe you have been a victim of medical malpractice and what your next steps should be.
We have over 75 years of combined experience in all types of personal injury claims in Flo9rida. Our priority is always our clients – ensuring that they get the justice they deserve and are not left suffering financially as a result of negligence.
Contact us today for a free consultation at (941) 444-4444. 
How Do Allergic Reactions to Prescription Drugs Happen in Florida?
It is not uncommon for people to experience negative side effects to prescription drugs. However, occasionally people can suffer severe reactions, such as an allergic reaction. An allergic reaction is where someone's immune system does not act correctly. Symptoms can include swelling, seizures, blocked airways, anaphylactic shock, and in the worst case, even paralysis, brain damage, or death.
Doctors owe their patients a duty of care. Part of this is ensuring that the drugs they prescribe are safe for their patients. If you had a known allergy, then they should have taken care to make themselves aware of the fact. And if a doctor discovers an allergy, it is their duty to make a note of it on your record.
If a medical professional has acted negligently in your care and that has led to an allergic reaction to a medication, then you should be entitled to compensation for your medical bills, lost wages, and your emotional suffering. You could also be due to compensation if you have lost a loved one because of medical malpractice.
Our team of dedicated attorneys fight and win for Floridians.
Who Is Responsible for Medical Negligence?
Negligence is not always clear, and sometimes more than one party can be at fault. Although it may appear that the doctor who prescribed you the medication is at fault, it could actually be the pharmacist or even the medicine manufacturers.
It is important that you speak with a personal injury lawyer who will be able to assess where liability lies and how to prove it.
The Doctor
Often, the doctor who prescribed the medication is responsible for an allergic reaction. Doctors have a duty of care to you and a responsibility to check your medical history. If they fail to do this because of tiredness, or an error in judgment, then they could be held liable for medical malpractice.
Even if your allergy was not known about, your personal injury lawyer could still argue that they should have carried out allergy testing, and therefore they could still be liable for your damages.
If you feel that you were not listened to, then this could also be grounds for medical malpractice. For example, perhaps you took a certain medication for some time before an allergy was identified despite concerns you expressed to your doctor.
The Pharmacist
Sometimes, a pharmacist can be found guilty of medical malpractice. Your doctor could have prescribed a specific brand to avoid an allergy, but your pharmacist may have given you the same medication in a different brand. For example, different fillers are often used, and if you have a severe milk allergy, your doctor could have prescribed a specific brand to avoid milk.
A pharmacist could have also failed to take adequate care to inform you of specific ingredients to ensure that you were not allergic to anything in it.
Pharmaceutical Manufacturers
Drug manufacturers are also required to take great care when producing medication. They need to ensure that nothing becomes contaminated with other medications. Some people are so severely allergic to certain ingredients that even trace amounts of another drug can cause them severe harm.
Drug manufacturers have been known to cut corners by not ensuring everything is sterile or not having sufficient equipment to keep everything separate. Patients can claim against large corporations to seek the damages they are owed and to try and prevent anyone else from suffering in the same way in the future.
What Damages Can I Claim for Medical Malpractice?
In order to receive compensation for medical malpractice, it must be proven that a medical professional acted negligently and that this negligence led to your injuries. Once this can be established, you may be able to seek compensation for things like:
Medical bills –

Any medical bills as a result of the allergic reaction should be compensated for. You should also be compensated for the cost of any future medical bills. An attorney can help you to estimate the cost of future expenses.

Lost wages –

If you missed work as a result of your injury, then you should be compensated for any lost wages both past and future. You should also be compensated for lost earning potential if you are left unable to do the work you once did.

Pain and suffering –

An allergic reaction to medication also comes with emotional suffering. You could be left with PTSD, anxiety, or depression. Or you may be left with injuries that cause you pain, discomfort or have left you unable to participate in the same activities you once did. All of this should be compensated for. Pain and suffering damages are subjective, but an experienced attorney will work to maximize the amount you receive.

Wrongful death –

If you lost a close family member due to medical malpractice, then you deserve compensation for things such as funeral costs, their medical bills, your pain and suffering, and

loss of consortium

. While nothing can make up for your loss, you should not have to suffer financially as a result of someone else's negligence.
We're Florida's top litigation team with over 75 years of combined experience
How Long Do I Have to File a Medical Malpractice Lawsuit?
According to Florida Statute 95.11, you have four years from when the medical malpractice occurred to make a personal injury claim.
However, you should seek legal representation as soon as possible. The sooner, the better, as the evidence will be stronger in your case.
Cases involving medical professionals often involve large insurance companies that will work tirelessly to limit the amount they have to payout. It is important that you act quickly and firmly to have your best chance at compensation.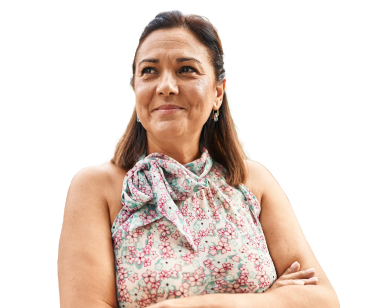 From the initial call to updates on your case status, we are here to get you answers.
Free Case Evaluation
If you or someone in your family has suffered an allergic reaction to prescribed medication, you should seek a free legal consultation as soon as possible. Finding the person responsible and proving liability can be complex and stressful. Help from an experienced attorney will increase the chances that you get what you are owed.
We work on a no-win, no-fee basis, so you never have to worry about being left out of pocket. Our main goal is to ensure you get the justice you deserve and are not left suffering financially as a result of negligence.
We have over 75 years of combined experience in personal injury law in Florida, and many of our attorneys have the highest possible AVVO rating of 10.0, awarded because of years in service, awards, client reviews, and more. When you put your case in our hands, you know that we have your best interests at heart.
Contact us today at (941) 444-4444 to schedule a free case evaluation.