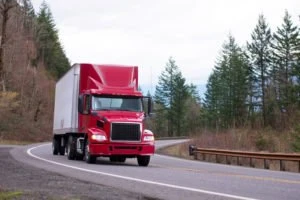 In Englewood, truck accidents, specifically big-rig truck accidents, are becoming more frequent. This is mostly due to the booming delivery and construction-type industries. Big Rig Truck accidents can vary in severity, some accidents cause long-lasting and life-threatening injuries, and some leave scarring and superficial injuries. In most cases, it's unlikely that the victims of an accident with a truck will go uninjured due to the size and weight of trucks. They can easily create multiple-car accidents on the road, inflicting severe injuries, and even worse, it could also cause the loss of a loved one.
The facts are, according to The National Highway Traffic Safety Administration, that around 100,000 motorists in 2019 suffered injuries, varying in severity, due to a truck accident on the roads of Florida. Although truck accident cases only make up for around 3% of accidents on the road, which is by far the least amount of accidents by vehicle type, this 3% of accidents on the road actually make up just over 12% of all fatalities on the roads. This shows just how dangerous an Englewood Truck accident can be.
Following a truck accident, it's highly advised that you contact a capable personal injury lawyer. If you or a loved one has been injured due to an accident that wasn't your fault, then you may be able to claim compensation for your medical bills, property damage, or even mental pain. Claiming compensation can be difficult and stressful, especially if it's your first time claiming. That's why the lawyers at The Law Place are here for you. We offer a free consultation for any case to help you, the victim, find out what you may be entitled to. So what're you waiting for?
Contact The Law Place today at (941) 444-4444.
Why You Need Englewood Truck Accident Attorneys
An Englewood truck accident attorney can help you in many ways. If you or a loved one has sustained injuries that involved a truck accident that wasn't your fault, then you may be due compensation. Our accident attorneys at The Law Place know these cases inside and out. We will help you claim the maximum amount of compensation you're entitled to. However, trucking companies also have a team of accident attorneys to dismiss your claim. They are hired to make sure that the trucking company takes minimum liability. That's why going into court with a capable accident lawyer can make a huge difference in the amount of compensation that you may receive in your case.
If you have been involved in a truck accident in Englewood and it wasn't your fault, make sure you speak to a personal injury lawyer as soon as possible. With over 75 years of experience, our team here at The Law Place is the perfect fit. We have dealt with numerous cases involving big-rig trucks and commercial driver accidents across the whole of Florida.
We pride ourselves on our commitment to building incredible client-attorney relationships and have a strong focus on caring for our clients and fighting aggressively on their behalf.
We want to help win your case while you focus on your recovery, so contact The Law Place today and schedule your free consultation with an experienced Englewood truck accident lawyer.
Our team of dedicated attorneys fight and win for Floridians.
Commons Causes of a Big Rig Truck Accident
After a big-rig truck accident, your attorney may try to assign all of the liability and negligence on the other truck driver if they were completely in the wrong. They may also look to blame the trucking company if they were the ones acting negligently. This may be down to things like pressure to work longer hours than usual, lack of training, or even if the people loading the truck may have loaded the vehicle up in a dangerous way.
In either case, our team here at The Law Place will be able to evaluate your claim and investigate to find out the exact cause of the accident. We have dealt with numerous cases just like yours in Englewood and across the state. The most common causes of accidents that we see are:
Vehicle malfunction- When trucking companies prioritize their profits over the safety of their drivers and every other road user, bad things happen. One of these is a lack of regular maintenance or cheap repairs. When this is the cause of the accident, it is called corporate negligence.
Driver being distracted – With the long period of time that a truck driver has to be on the road, it is really important that they ensure they have the right procedures in place to combat fatigue and boredom. Bored drivers are much more likely to engage in distracting behavior like checking their phones, eating at the wheel, or changing the radio. When driving a vehicle with such a large size and weight, a distraction can equate to catastrophe.
Truck driver fatigue – If a driver has not been sleeping enough or has been pushed to drive longer hours than they should be driving, they may be fatigued. Companies like Amazon are notorious for using schemes that reward this kind of behavior. Working long hours without enough rest is a recipe for disaster, as fatigue has been proven to be as dangerous as alcohol for drivers of large commercial trucks. One of the worst outcomes is a driver falling asleep behind the wheel.
Driving over the speed limit -The speed limits on roads are set as they are for a reason, with hours of consideration and planning going into them. Driving faster than these recommended speed limits is not only dangerous for the driver it also endangers other drivers and pedestrians.
Driving under the influence – DUI's or driving under the influence is the act of driving a vehicle while under the influence of drugs or alcohol. This is one of the biggest causes of accidents in Florida. If the driver is found to be under the influence, they will be found negligent for the claim as well as facing DUI charges.
If you have been in an accident that wasn't your fault involving a big rick truck in Englewood, FL., you need to make sure you seek the help of a skilled accident attorney who will be able to fight your case. The Law Place is here to help you with your claim, so call today to schedule your free consultation!
How Will a Truck Accident Lawyer Prove My Case in Englewood, FL?
Dealing with compensation and insurance companies is the job of an experienced truck accident lawyer, and by hiring one, they can help you in a number of different ways.
Insurance companies do not get to be as successful as they are by accepting every settlement and paying out lots of money. These giants often hire strong and aggressive legal teams whose sole job is to reduce their liability and discredit your claim. This is one of the most important reasons why you should seek the help of an accident attorney.
Your chosen law firm will help with the following:
Speaking to the emergency services who attended the accident scene. We will ask them the relevant questions and examine the police report for details on what happened.
We will get in touch with all of your eye-witnesses, ensuring that we have the correct contact details and a solid story from them.
We will speak to your colleagues, family, and friends to assess how much the accident has affected you and them. This will allow us to calculate your pain and suffering damages, which are the damages that do not have an exact monetary value.
Examine all medical records and bills, as well as calculating how much your medical bills will be in the future. We will then add this to the settlement offer.
Examine all CCTV or local security cameras in case your accident was captured on one of them. This needs to be done as soon as possible to help your claim, as many companies and businesses only hold their footage for a certain period of time before it is automatically deleted.
By law, trucking companies have to install special black boxes inside their vehicles. Your attorney will do their best to obtain all of the data from the black box, as it may shine a light on why the accident happened. If the box shows that the driver was speeding at the time of the accident, for example, it will be a lot easier to assign negligence.
Examine the records of any recent maintenance or repairs. If the trucking company has authorized low-quality repairs or poor maintenance, then liability may lie with them.
We're Florida's top litigation team with over 75 years of combined experience
Compensation for Truck Accidents in Englewood, FL.
There are lots of different types of compensation claims, but the most common types that we see in the majority of the truck accident cases are:
Medical bills – With the size of commercial big-rig trucks, injuries may be severe and life-changing. In terms of medical bills, you can claim for all past, present, and future bills. This includes life-long prescriptions, therapy, and travel to/ from the hospital.
Loss of wages – If your accident has led to you taking time off work, you will most likely have suffered some form of lost wages. Like with medical bills, you can claim for all past, present, and future lost wages that result from your accident.
Wrongful death – The worst-case scenario of an accident is loss of life. This is a terrible occurrence and will need to be dealt with tenderly and with care. No one should have to face this on their own, so if a loved one has lost their life in a big rig truck accident, get in touch today. You will be able to claim for lost wages, loss of consortium, and for funeral costs.
Property damage -You can claim for the repair or replacement of your vehicle as well as any possessions that were damaged inside the vehicle during the crash.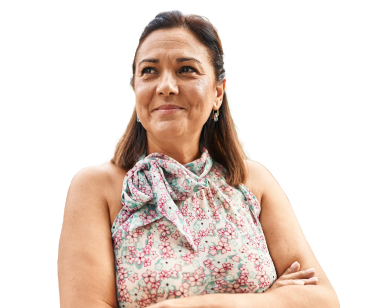 From the initial call to updates on your case status, we are here to get you answers.
Contact The Law Place Today!
If you have been on the wrong end of a big rig truck accident in Englewood, then contacting one of the experienced and skilled attorneys here at The Law Place is a very smart idea. Truck accidents tend to be much more serious and severe when compared to a car accident and may result in injuries that affect you for the rest of your life.
You shouldn't be out of pocket for this, and you shouldn't have to deal with it alone. We are here for you. We will take the burden from your shoulders, leaving you room to breathe and recover while we do your paperwork, fight the insurance companies, and do the investigation.
Our phone lines are open 24 hours, 7 days a week – So contact us at (941) 444-4444.