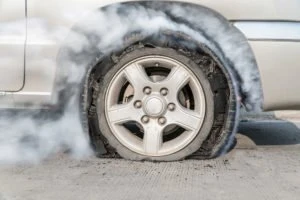 With over 14 million registered car owners in Florida, the chances are at least one person in your household owns a car or even drives a vehicle for a living. When you head out for the day, you are completely unprepared for any kind of car accident or vehicle malfunction to occur, such as a tire blowout.
People rarely think about being sold faulty car parts and put trust into the company to fit car parts correctly. Tire blowouts can be extremely frightening and have the potential to cause collisions with other vehicles, auto accidents, or harm to pedestrians.
If you have been involved in a car or truck accident due to a tire blowout, then you could be entitled to compensation for your injuries or damages. It would help you greatly to get in touch with one of our accident lawyers here at The Law Place. With over seventy-five years of combined experience in a range of accident cases, you can confidently put your claim into our capable hands.
Our phone lines are free for you to call us all day, every day! So get in touch now.
What Is a Tire Blowout and How Are They Caused?
When somebody is referring to a tire blowout, it means that there has been a sudden loss of inflation, loss of pressure, or burst tire. A common cause for why a tire may burst or deflate suddenly is due to a sharp object on the road that has pierced or cut through the tire.
In the incident of a tire blowout, the components of the wheel, such as the rubber or the fabric, become overworked beyond their designed limit, and as a result, the car may begin to weave dangerously along the road. This can cause a vehicle to collide with other cars or trucks and leave behind catastrophic damage.
If a tire blowout accident occurs as a result of a tire manufacturer's faulty product, defect, or incorrect fitting of a car part, then you can file a lawsuit for either negligence, faulty manufacturing, breaches of warranty, poor design, poor installation, or the wrongful assembly of a product. As a driver, it is recommended by tire manufacturers to replace all tires every 6-10 years to avoid any tire malfunctions occurring.
If you were involved in a crash due to the tire blowout of another car because a driver failed to maintain their vehicle, you might be entitled to compensation from the insurance company of the third party. In the event that you were involved in a car collision due to the faulty tire of a third party, then both you and the driver will both be able to claim for product liability and negligence.
Our team of dedicated attorneys fight and win for Floridians.
What to Do Following a Tire Blowout
If you are driving down a road in a residential area and experience a tire blowout, then you should carefully try to pull over as soon as possible and get out of the vehicle safely. However, if you experienced a tire blowout on a highway, you may have to wait to find somewhere to pull over, at which time a driver could lose control of the vehicle and collide with another. It is important not to do an emergency brake on a tire blowout as you are more likely to lose control of the car altogether.
If you did suffer a tire blowout, there are some steps we recommend that you take in order to give yourself the best chance possible of receiving compensation in the future.
According to Florida Statute 316.062, you are required to call law enforcement officers to the scene if anyone has been injured or there is severe property damage
Take pictures of any damages to the vehicle, skid marks, or any other evidence of the collision.
Contact your insurance company.
Preserve the vehicle, meaning do not get it prepared immediately, and preserve the damage so it can be reviewed for evidence.
Seek medical advice following an accident. The law states you have 14 days from the date the collision occurred to have your injuries checked over by a medical professional before you will not be able to prove your injuries, and your claim will be unlikely to be heard by a judge.
Retrieve the details and statements of any eyewitnesses of the car accident.
Damages That Can Be Caused by a Tire Blowout
If you were involved in a car or truck accident as a result of a tire blowout, then the chances are you are now left with financial strain as a result of the number of bills you have to pay. If so, The Law Place may be able to help you retrieve compensation for:
Medical bills from the past, present, and future.
Loss of income. For time off work recovering from your injuries.
Emotional anguish for your injuries or trauma that has caused you to experience loss of enjoyment in life or being unable to take part in physical activities.
Property damage.
Wrongful death – If you lost a loved one due to a tire blowout, then you could be offered financial support with funeral fees or medical bills left to you.
We're Florida's top litigation team with over 75 years of combined experience
Comparative Law
Even if you believe you are partly responsible for the collision, you still have the right to file a claim. This is because Florida law uses comparative fault to measure the liability of all parties involved. For example, if you are 20% to blame, then your insurance company will pay you 80% of the damages that you would have been owed. You can find more information on comparative fault in Florida Statute 768.81.
We understand how daunting it can be to find your way through injury law and begin to file a lawsuit. Our attorneys are here to guide you through the process and give you all of the information you need to proceed with your claim.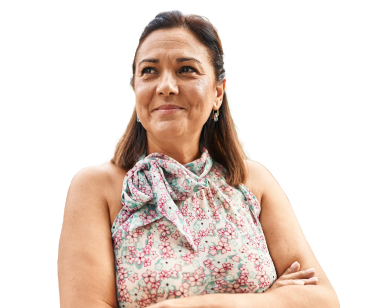 From the initial call to updates on your case status, we are here to get you answers.
How Long Have I Got to Make a Claim?
If you have been involved in a car or truck collision due to a tire blowout, then it is vital that you do not leave it too long before you make a claim if you wish to gain any compensation. Florida law states that you have up to 4 years from the date of the accident to make a claim for any damages or injuries. This is set by the statute of limitations, meaning the 4 year time period is pretty much set in stone, and there is little or no room for changing this.
Therefore our accident lawyers recommend reaching out to our injury team sooner rather than later. The quicker you explain your situation to our lawyers, the sooner we can get to work building up a solid claim for you. It is vital that you give your claim the best chance possible of being successful, and you can do this by giving our attorneys more time to work on your case.
No-Win-No-Fee
If you were involved in a car or truck accident and are left with a list of bills, then the last thing you would want to be worrying about at this time is how you will be able to afford an accident lawyer. Our law team is here to tell you that all of our claims work on a contingency basis. This simply means that unless your claim is successful and you receive a settlement, you will not have to pay anything to our lawyers.
Only if your claim is successful will you have to pay out a small percentage to cover all legal costs or court fees. We promise to be completely transparent with you on all of our prices from the get-go. You can also rest assured that there are no hidden costs or nasty surprises.
Contact The Law Place Today!
Suffering a tire blowout can be a frightening experience, and if you suffered injuries or trauma, then you may find it difficult to talk about the event to a stranger. Our accident lawyers are here to support you all the way through your claim until you have received an outcome that you can be pleased with. We promise to do everything in our power to fight for the compensation that you deserve, all the while making you clear on your rights and protecting your claim with confidentiality.
If you or a loved one has been a victim of a car accident due to a tire blowout that has left you with a list of property damages or injuries, then you are the victim. You do not deserve to have to pay so much money for an incident that was not your fault or out of your hands completely.
Once you take the first step in contacting us, we will happily schedule you for a free consultation to get you started with your claim. Contact our legal team today for advice you can trust!