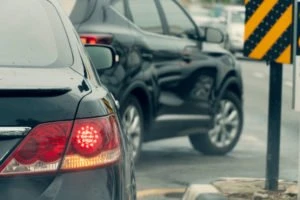 One of the leading causes of car accidents in Englewood, Florida, is negligent or reckless driving – improper turns are just one example of this. An improper turn is a general term used to refer to situations where a driver turns their vehicle in a way that is incorrect, illegal, or unnecessarily risky. If a driver fails to check their surroundings correctly or turns in a blatantly illegal way, this could easily cause a severe accident.
If you have been involved in a crash as the result of somebody else's dangerous, illegal or reckless turning action, you may be entitled to significant compensation for the damages you received as a result. Here at The Law Place, we work to maximize the compensation of accident victims and provide justice for those involved in car accidents that were not their fault. To find out how our law firm can help with your case, all you need to do is call our office to arrange a free consultation at no obligation.
Our phone lines are always open, so contact us today to find out how we can help to maximize your compensation!
The Laws Concerning Proper Turning in Florida
Improper turns happen so frequently in Florida that there is a legal precedent, set out in Florida Statute 316.122.
This is because most negligent turns occur when a driver is turning left and fails to look or wait for oncoming traffic in that direction, thus failing in their legal obligation to yield to the right-of-way.
The statute designates that drivers turning to the left are obliged to yield to:
Vehicles passing them to their left.
Vehicles approaching from the opposite directions.
All pedestrians lawfully using a crosswalk or intersection to cross the street.
This also applies to drivers operating their vehicles on private roads, alleys, intersections, and even driveways.
The Most Common Reasons Why Drivers Make Improper Turns in Florida
The majority of improper turns occur due to negligent or reckless driving. However, there are other circumstances where this can occur.
The following is a list of the most common reasons for improper turns, as heard by our personal injury and accident lawyer team:
Driving while distracted.
Driving while under the influence of alcohol and/or drugs.
Poor visibility.
Sudden changes in speed.
Driving while fatigued.

Misjudgments by the driver.
Adverse weather conditions.
No matter what the reason, if you have been involved in a car accident due to an improper turn that was not your fault, we can help you to recover compensation for the injuries, damages, and complications you received as a result.
Examples of Situations That Commonly Lead to Improper Turning in Florida
There are certain situations where it is more common for car accidents to be caused by an improper turn. These situations are:
When a driver fails to apply their signal before attempting to turn.
When a driver is making an illegal U-turn.
When a driver fails in their duty to halt at a stop sign.
When a driver illegally turns into oncoming traffic.
When a driver attempts to turn from the incorrect lane.
When a driver attempts a turn when they do not have the right of way.
While these are the most common situations that lead to negligent turn accidents, you are likely to be entitled to a compensatory settlement as long as the crash was not your fault.
To find out how we can help you to recover compensation, contact us today for a free case evaluation.
What Types of Compensation Are Available to a Florida Motor Vehicle Accident Victim?
Compensation for those who have been involved in car accidents falls into several categories. Your personal injury lawyer will be able to help you claim for one or more of these types of damages, depending on the specifics of your case.
The most common damage types are:
Medical bills – Medical expenses, especially for severe injuries, are an incredibly common source of bankruptcy in America today. If you save copies of your medical bills, your attorney can help you to recover the cost.
Lost wages – Clients injured in car accidents frequently have to take time off from their job to recover from their injuries or receive medical treatment. Your attorney can also help you recoup these financial damages if you retain a copy of your correspondence with your employer concerning the time you were forced to take off.
Property damage – Alongside physical injuries, often crashes also lead to damaged property. Your attorney may be able to help you recover the cost of your damaged vehicle, as well as any other valuables that were damaged in the crash.
Pain and suffering – This form of compensation considers the duration and pain level of your recovery process. It also includes consideration for serious life impacts as a result of your accident, including things such as disabilities, disfigurements, and psychological trauma.
Wrongful death – If you have been unfortunate enough to lose a loved one to a car accident, a wrongful death claim can help you to shoulder the financial burden. These damages include coverage of the burial and funerary costs, as well as compensation for lost companionship, wages, and more. This can help to significantly reduce the distractions during your period of mourning.
If you would like to find out which of these types of compensation a personal injury lawyer from our firm could help you achieve, all you need to do is call today for a free case evaluation, and we will tell you everything you need to know!
Is There a Time Limit on Claiming for Motor Vehicle Accident Injuries?
Yes, unfortunately, you are only able to raise a claim for injuries you received in a motor vehicle accident within the window dictated by the statute of limitations.
The statute of limitations for a car accident case, as set forth in legal terms in Florida Statute 95.11, is four years. This time period begins to expire on the day your accident takes place. Failure to raise your case within this time will mean you are no longer entitled to compensation.
It is also important to remember that the statute of limitations for raising a wrongful death claim is different, giving you only two years in which to raise your claim.
Your Insurance Responsibilities in a No-Fault State
Florida is a no-fault state, which means that each party involved in crashes deals with their own insurance company, no matter who may have been at fault in the accident itself. According to Florida Statue 627.7407, every single driver must possess Personal Injury Protection insurance on their insurance policy to make this possible.
However, there is a legal limit to Personal Injury Protection insurance. Florida Statute 627.736 states that, by law, your insurance company is only responsible for paying out $10,000 in injury and disability benefits and $5,000 in the event of a fatality.
In order to achieve a higher level of compensation, you will need to take your case to trial through the Florida courts. In order to get this process right, you will need someone with an intimate and experienced grip of Florida laws, like the lawyers available at The Law Place.
How Much Will a Lawyer From The Law Place Cost Me?
All of the accident injury work done by our lawyers is done on a no-win-no-fee contingency basis.
This means that if your case is subtracted, your fees will only be subtracted from your final settlement amount once the case is finalized.
If your case should end up being unsuccessful, the entire process will have cost you nothing at all.
All our contingency work is monitored by Florida's State Bar Association to doubly ensure you face no surprise costs or hidden fees.
Contact The Law Place Today
If you have been involved in a car accident due to improper turns in the past four years, you need a personal injury attorney to maximize your chances of achieving the maximum amount of compensation and financial justice.
It all starts with a simple phone call to arrange a free consultation at no obligation, completely covered by the confidentiality of the attorney-client relationship. Our lines are always open, and one of our lawyers is on standby to tell you exactly what to expect from your legal journey.
For more information, contact us today for a free consultation.