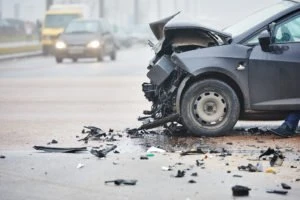 According to Florida Highway Safety and Motor Vehicles (FHSMV), Florida has over 400,000 accidents every year. As if this statistic isn't shocking enough, over 100,000 of these accidents are, tragically, hit-and-run car incidents. That means that 1 in 4 of all motor vehicle accidents occurring across Florida result in a motor vehicle driver fleeing from the scene of a collision.
There is always somebody at The Law Place who is willing to help your claim and help you to gain the compensation you deserve. With a highly experienced team of injury case lawyers who are qualified in a number of practice areas, your case stands the best chance possible of being successful with the support and guidance of The Law Place.
Call us now on (941) 444-4444 and allow our knowledgeable law team to arrange a consultation free of charge at a time that suits you. It will be the best call that you make today, so please don't hesitate or fret on your own any longer. Our lawyers are here to listen to you day or night!
Usual Reasons for a Driver to Flee the Scene of a Vehicle Accident
For a motorist to flee the scene of a collision resulting in a hit-and-run, there is usually a reason behind this, which would mean that the motorist is usually hiding something. Some of these reasons could be:
The driver did not have a valid driver's license.

The driver was under the influence of alcohol or drugs (DUI/DWI).

The driver was attempting to avoid fines and/or other related costs.

The driver did not carry vehicle insurance or personal injury protection (PIP).

The driver was afraid of going to jail.

The driver was driving recklessly.
Our team of dedicated attorneys fight and win for Floridians.
What to Do Immediately After a Hit and Run Accident
It is the legal responsibility of a motorist to stop their vehicle immediately upon an accident and take particular steps to follow the law. Therefore, if you fell victim to a car accident that has involved a third party fleeing the scene while you suffered injuries and damages to your vehicle, then you might be entitled to some well-deserved compensation.
In the event of a motor vehicle collision, it is absolutely necessary that vehicles, pedestrians, or any other third parties take the necessary steps to follow the law. This will give you the best chance possible of receiving any compensation that could be owed to you. It is vital that you:
Do not follow

– Never follow the driver involved if they flee the scene, this could lead to further conflicts or incidents.

Gather evidence

– It is extremely helpful to your case to take numerous photographs of the scene of the accident, including any skid marks on the road, damages to the vehicles, damages to the surrounding area, or photographs of any injuries that you have endured as a result of the accident.

Call the police

– Under

Florida Statute 316.062

, it is required to call the police following a hit-and-run. This is so that the incident can be documented and recorded properly, which will be of great benefit to your case later on when you decide to make a claim. The police will also be able to investigate further into the incident in an attempt to track down the hit-and-run suspect.

Seek medical attention

– It is a crucial step to have your injuries looked over shortly after being involved in any vehicle accident. This will also allow you to have your injuries recorded properly by a medical professional, which can later be used as evidence for your case when you begin your claim.

Call emergency services –

You might need to phone a fire department upon an accident to remove any accident victims from vehicles to put out any fires if necessary.

Call your insurance company

– You will need to report the vehicle collision to your insurance company. This will allow them to arrange for you a replacement vehicle and talk through with you your insurance policy in regards to your motor insurance and the next best steps for you at this time. If you are concerned about what to say to your insurance company and how to explain the incident to them for whatever reason, your personal injury lawyer can also assist you with this.

Hire an Englewood car accident lawyer –

If you are suffering through the aftermath of being involved in a hit-and-run, then you do not need to go through this period of time alone. With a free case evaluation, our lawyers are here to give you our honest opinion and listen to the details of your case.
Penalties Associated With Hit-and-Run When a Death is Involved
Depending on the seriousness of the hit-and-run and the consequences caused by the accident, the penalties related to a hit-and-run come with some of the harshest punishments passed forth by the law under Florida Statute 316.027. Some of these penalties are:
A minimum sentence of up to four years in prison ranging up to as many as thirty years in prison.

Up to thirty years of probation.

Fines of up to $10,000.
To give yourself the best chance possible in receiving compensation for your injuries and damages, contact our law office for a free case evaluation today. We promise that you will be far more at ease when you do.
We're Florida's top litigation team with over 75 years of combined experience
No-Fault Insurance Laws in Florida
In the State of Florida, it is the responsibility of each motorist to carry insurance, and this is a mandatory requirement of the law. This is to ensure that if a motorist is unfortunate enough to get into an accident, their insurance will sufficiently cover them financially, regardless of who was at fault.
In the Florida Office of Insurance Regulation (FLOIR), you can find stated that not only is each motorist required to hold their own vehicle insurance, but alongside this, they are expected to carry personal injury protection (PIP). The minimum insurance cover you must have is $10,000 in personal injury protection (PIP) and $10,000 in liability insurance for property damage.
Your insurance coverage also ensures that your insurance company will cover up to 80% of all medical bills for any injuries you may have sustained as a result of the accident and for other damage to vehicles or property. However, if your damages exceed the amount of your agreed policy, your personal injury lawyer can assist you with any further compensation to help assist you with further payment for damages.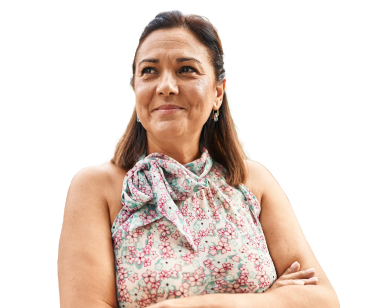 From the initial call to updates on your case status, we are here to get you answers.
What If a Hit and Run Driver Is Never Caught?
If a driver of a vehicle has fled the scene of an accident following a crash, then it can be extremely difficult to track a driver down if you did not retrieve any details of the vehicle and the motorist behind the wheel. However, there are ways for your car accident lawyer to get around this. For example, by looking at any CCTV footage that might have recorded the accident or attempting to speak to any eyewitnesses who were present at the time of the vehicle incident.
It is extremely important that your accident lawyer gets to work collecting evidence of the incident sooner rather than later, as CCTV footage can become lost over time, and witnesses' memories of the incident can become blurred.
Call The Law Place Today!
Here at The Law Place, our personal injury lawyers are highly knowledgeable, experienced in a range of practices areas, including motor vehicle accidents, and easy to talk to. With a free consultation, our lawyers promise to offer you high-quality advice and aid in your case.
Contact us today at (941) 444-4444. The sooner that you take the first steps in contacting our Englewood law office, the sooner our attorneys can get to work on getting you the compensation you deserve! We look forward to hearing from you!