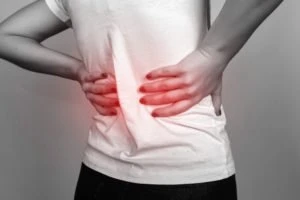 If you have ever been unfortunate enough to suffer a back, neck, or herniated disc injury, then you will appreciate just how painful this can be. Although back injuries are one of the most commonly seen injuries by our personal injury lawyers, it does not take away from the fact that the healing process can be lengthy and prevent you from the joys of your normal life.
In the U.S., there are, on average, around 17,810 spinal cord injuries every year, including herniated disc injuries. With such a startling number of spinal injury cases, as an accident victim, you might feel as though your claim is lost amongst the thousands of cases that occur annually.
The Law Place is here to tell you that you do not stand alone. If you have been involved in a car accident that caused you to suffer a herniated disc injury, then depending on who was liable for the incident, you could be entitled to large amounts of compensation for your pain and suffering. Please contact our legal team now for a free consultation that will help to answer any questions that you might have and allow us to give you our honest opinion on whether we think you could be entitled to compensation.
Contact our legal team anytime that suits you best. Our phone lines are open 24 hours a day, every day. We look forward to your call!
What Exactly Is a Herniated Disc Injury?
This human spine is wonderfully complex. Made up of 23 individual vertebrates, the spine is spectacularly durable, and it can withstand flexibility and heavy weight if necessary. Between each vertebra, there is a cushion of tissue that acts as a shock absorber when put under strain, movement, or weight.
A herniated disc or slipped disc occurs when the soft tissue that cushions between the vertebrae move out of place. A herniated disc can be extremely painful and can result in side effects like difficulty moving or bending the spine, lower back pain, stiffness, or neck pain.
If you have suffered a slipped disk near the area of St. Petersburg, FL., then it is important that you contact a medical professional to check over your injuries and provide you with painkillers if necessary. It will also allow your injury to be recorded in your medical records, which will be vital evidence for your personal injury lawyer if you are to make a claim.
Our team of dedicated attorneys fight and win for Floridians.
How Can a Car Accident in Englewood Cause a Herniated Disc?
Our accident attorneys have seen numerous car accident cases throughout our careers, and one of the most common injuries attained by our clients and regularly seen by our attorneys involves a back or neck injury. However, if you aren't as young and flexible as you used to be and have endured wear and tear to your back, then you might not deal as well with a back injury as a young person would.
This is because when you are relatively young, the bone spurs in-between your spine are supple and gel-like, meaning that they can take much more strain than if you're elderly, in which case these spurs can become dried out or deteriorated. The sudden jolting of a car accident can cause the neck or spine to be jolted backward or forward with such force that it would not be uncommon for a herniated disc or spine injury to occur.
What Type of Damages Could I Be Entitled to After Suffering a Herniated Disc?
Determining how much compensation you could be owed following a car accident is simply impossible without knowing your individual case, as every single car accident has its own factors and individualities. However, as experienced accident lawyers, we could potentially gain you compensation for the following:
Pain and suffering– Your injuries might have prevented you from taking part in your usual activities and hobbies. As a result, you might be struggling to find pleasure in activities that you used to.
Medical bills – This includes hospital room fees, ambulance fees, MRI scans, x-rays, etc.
Follow-up care – Including future hospital appointments such as physio, which can result in more medical bills.
Lost wages – For time spent off work recovering from your injuries.
Lost earning capacity – Your injuries might prevent you from being able to carry out certain job roles in the future, for example, jobs that include heavy lifting.
We're Florida's top litigation team with over 75 years of combined experience
What if I Was Already Struggling With a Pre-Existing Neck or Back Condition?
Proving that you have a back or neck injury from a car accident is simple if you have visited a medical professional to look over your injuries. However, if you already had existing neck or back problems, then it can be difficult to prove that the injuries you sustained were, in fact, caused by the car accident.
In order to show that you have suffered additional injuries to your neck or back, you must be able to prove that your existing back or neck conditions have gotten increasingly worse as a result of the crash. Your personal injury lawyer can help you to prove this by looking at evidence of how your pain has gotten significantly worse as well as checking your medical records, the damages to your vehicle, and any other injuries you have sustained from the accident.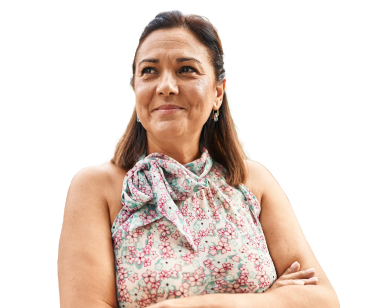 From the initial call to updates on your case status, we are here to get you answers.
How Much Will Legal Representation From The Law Place Cost Me?
When filing a claim, our law team works purely on a contingency basis. Sometimes better known as no-win-no-fee, this simply means that unless your claim is successful and you receive a settlement, you will not have to pay our injury lawyers a thing.
We promise to be completely upfront with you about all of our costs and how much you will have to pay for our services. Only when your claim is successful will our lawyers take a small percentage directly from your settlement to cover all legal fees and costs. There are no catches, no hidden costs, and no fuss!
How Can Your Personal Injury Lawyer Prove That the Car Accident Caused Your Injury?
For your accident lawyer to prove that you are a victim following an accident or to prove the liability of a third party, you must be able to prove that your injuries were caused through the fault of another. In order to prove that your injuries were caused by the collision, you must prove that:
You were owed a duty of care– Every driver is expected to uphold a duty of care, and as a driver yourself, you are expected to show the same duty of care in return to ensure the safety of others.
The duty of care was breached– You must be able to prove that another driver is guilty of negligence of their expected duty of care and did not follow the rules of the road.
That breach caused your injuries – The neglect of their duty of care resulted in the accident, which resulted in your injury.
Your injuries resulted in damages – You must be able to prove that your injuries caused by the car accident resulted in your damages. Your accident attorney will look carefully into your medical records, lost wages, or records of emotional distress to prove this.
Contact The Law Place Today
If you have been involved in a car collision that has caused you to suffer a herniated disc or any other back or neck injuries, then you could be entitled to compensation. If you have lost out on your usual income or have been left with a long list of medical bills, then there is help out there for you. We promise to fight your claim with efficiency and skill at all times, doing everything in our power to get you a fair outcome.
With over seventy-five years of joined experience in a range of personal injury cases, there is absolutely no claim that can be thrown at us, which we are not willing to hear out or offer valuable advice on.
Using our free consultation, we can answer any questions that you may have about our legal processes, and hopefully, we can put your mind at rest by assuring you that your claim is in capable hands with The Law Place. Our phone lines are always open for you to reach out to us whenever you feel you are ready, but please bear in mind that the longer you leave your claim, the less time our personal injury lawyers have to work on building up a strong case for you.
Call us now.