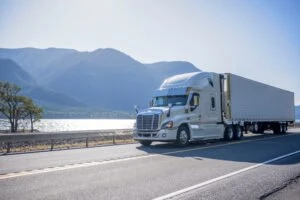 Truck accidents can be catastrophic and result in severe injuries. If you or someone dear to you has been injured in a tractor-trailer truck accident, you should contact an experienced Orlando truck accident lawyer. At The Law Place, we have a team of highly reputable lawyers who will fight for the compensation you deserve.
Filing truck accident claims are not always easy. In severe cases, victims have to deal with trucking companies and their strong legal teams. By seeking professional legal representation, truck accident lawyers will handle all the paperwork and negotiations with these companies on your behalf. After suffering such a traumatic truck accident, you should be solely focusing on your rest and recovery. Our team can handle all the hard work so you don't have to.
To learn more about how our Orlando truck accident lawyers can help you, you should contact us today to schedule a free consultation. In this meeting, a lawyer can answer your questions and offer you some honest legal advice. Don't waste another moment. Call us now at (941)-444-4444.
Common Injuries Suffered in Truck Accidents
Tractor trailers are large trucks. When these vehicles are involved in a traffic accident, the injuries suffered by victims are generally severe. Some of the most common injuries sustained in these truck accidents include:
Spinal cord injuries.
Traumatic brain injury.
Head injuries.
Paralysis.
Back injuries.
Neck injuries.
Cuts and lacerations.
Internal organ damage.
Internal bleeding.
Broken bones.
Regardless of your injuries, if you have unfairly suffered in an Orlando truck accident, you will be entitled to compensation. Truck accident victims that have suffered life-changing injuries can be entitled to hundreds of thousands of dollars, even millions of dollars. It is worth contacting a reputable Orlando truck accident attorney to find out whether you have a case worthy of compensation.
Common Tractor-Trailer Truck Accident Causes
In Orlando, trucking accidents can occur for several reasons. Sometimes, truck drivers are at fault for these trailer truck accidents. Often, however, it will be a trucking company that is at fault. From our years of experience, we have outlined some of the most common causes of truck accidents below.
Tiredness
The tiredness of a truck driver is a leading cause of trailer-truck accidents. Driver fatigue is also known as drowsy driving. It is not uncommon for a truck company to implement strict deadlines for their drivers. Many truck drivers feel pressured to drive more hours than they are legally allowed to meet their deadlines. Driving for such lengthy periods can cause tiredness and tiredness can cause fatalities.
As soon as a truck driver falls asleep behind the wheel, they lose control of their vehicle. Losing control of a trailer truck can have catastrophic consequences. Not only is the life of the truck driver threatened, but so are the lives of other road users and pedestrians.
If an Orlando truck accident attorney at The Law Place can establish that your truck accident case was caused by driver tiredness, you will be entitled to compensation.
Poor Maintenance
Another leading cause of Orlando truck accidents is poor maintenance. Trailer trucks require a great deal of servicing and maintenance to ensure that they are safe and road-worthy. Unlike regular passenger vehicles and passenger cars, trucks require frequent servicing. This is because these vehicles travel hundreds of kilometers every week.
The amount of time they spend transporting goods across the state and country means that they are more susceptible to damage and faults. Some of the most common faults suffered by these trucks include flat tires, worn brakes, and broken lights.
It is the responsibility of a trucking company to ensure that its fleet of vehicles is in safe working order. If a knowledgeable truck accident lawyer can prove that a trucking company failed to get their vehicles regularly serviced to try and save money, they can be held liable for causing a truck accident. In truck accident cases involving severe injuries, a company can be sued.
Inadequate Truck Driver Training
Every commercial truck driver in the United States is required to undergo training to earn their Commercial Driver's License (CDL). However, not all drivers complete this training and some even carry fake licenses. All truck drivers must understand how to safely operate their vehicles because they are not easy to drive.
For example, in poor weather conditions, a truck driver must be aware of their stopping distance. Tractor-trailer trucks have much larger stopping distances than average passenger vehicles and they are tricky to maneuver.
Speeding
A further cause of truck accidents in Orlando is speeding. Drivers that operate their vehicles above the legal limit are dangerous. Speeding vehicles are often unable to stop safely if a hazard suddenly appears.
These truck accidents are commonly blamed on truck drivers. This is a fair assessment considering that drivers are in control of their vehicles. However, it has already been established that trucking companies typically enforce strict deadlines on their drivers. The pressure to meet these deadlines can cause drivers to speed. Although this excuse is not acceptable, it is worth knowing that some liability can lie with the trucking company. If you or someone you love has suffered severely in a truck accident caused by speeding, it may be possible to recover compensation from the trucking company.
Imbalance of Cargo
Trailer trucks are designed to transport lots of cargo. When this cargo hasn't been properly secured in a vehicle, however, the truck becomes dangerous to drive. This is because shifting cargo can cause a trailer truck to become unbalanced.
Crashes occur when an unbalanced truck attempts to make a turn at speed. The weight shift can cause these large trucks to tip over. These crashes are severe because the vehicles and pedestrians that the unbalanced trucks fall onto get crushed. The weight of these vehicles makes these incidents fatal.
Driving While Intoxicated
In Florida, Driving Under the Influence (DUI) of alcohol and/ or drugs is a major criminal offense. Offenders are generally punished harshly because of how dangerous the crime is. An intoxicated driver loses concentration, has delayed reaction times, and will make irrational decisions. To try and combat truck accidents caused by intoxicated driving, all truck drivers must abide by strict laws surrounding alcohol. For example, it is illegal for truck drivers to have alcohol in their cabins or to carry alcohol unless it is part of their cargo.
Distracted Driving
Finally, distracted driving is a leading cause of all motor vehicle accidents in Florida. Nowadays, drivers are being distracted by a whole range of technological devices. For example, the use of cell phones, navigation systems, and in-vehicle consoles causes hundreds of crashes every year. A distracted driver is dangerous because their attention on the road is reduced. It is easy for distracted drivers to miss hazards in front of them.
Federal Laws Regarding Tractor-Trailer Trucks
In the United States, the Federal Motor Carrier Administration (FMCSA) is tasked with overseeing the trucking industry. This organization is involved in the passing of federal laws to protect truck drivers and other road users. Below we have outlined some federal laws that regard tractor-trailer trucks.
Working Hours
The number of hours that drivers can operate trucks is regulated. A truck driver cannot legally drive more than 11 hours during a 14-hour shift. They are then required to take 10 hours off work to rest and sleep.
A driver's hours of service must be logged electronically. These logs produce paper trails that are frequently examined by federal investigators to ensure that drivers are not breaking the law.
Commercial Driver Training
Every commercial truck driver in the United States is required to obtain and carry a Commercial Driver's License (CDL). To earn one of these licenses, a driver must endure adequate training and show their knowledge and experience. For tractor-trailer trucks tasked with transporting hazardous cargo, drivers will be required to complete additional training. Hazardous cargo can include oil, flammable materials, chemical waste, and more.
Alcohol and Drug Intoxication
It is illegal for drivers to operate tractor-trailer trucks with a blood alcohol concentration (BAC) of .02% or more in the United States. Furthermore, drivers are not allowed to carry alcohol aboard their vehicle unless it makes up part of their cargo. To ensure their sobriety, truck drivers are frequently required to complete random testing.
Securing Cargo
Imbalanced cargo can cause fatal truck accidents. Therefore, all drivers must undergo training to learn how to properly load and secure cargo.
State Laws Regarding Tractor-Trailer Trucks
In addition to federal laws, truck drivers in Orlando are subjected to further laws implemented by the state of Florida. Some of these regulations include:
All drivers must carry valid tags and registrations at all times. It is required that they display a valid state or Department of Transportation number on their trucks.
For trucks that weigh 26,000 pounds or more, they will be required to complete a fuel decal. This is the same for trucks that operate on the interstate and have three or more axles.
All trucks must be properly and regularly maintained. They must operate in a safe, working order.
No truck can weigh over 80,000 pounds or be taller than 13'6″. Any vehicle that exceeds these limits can be forced to unload cargo. Furthermore, trucks found to be breaking those regulations can receive penalties and fines.
What to Do if You Suffer a Tractor-Trailer Truck Accident
Tractor-trailer and semi-truck accidents in Orlando can be very traumatic. If you are ever unfortunate enough to be involved in a truck accident, there are a few things you can do to protect your legal rights, finances, and health. We have stated some advice below.
Stay Calm
Firstly, you should stay calm and try to stay still. After suffering such a traumatic accident, your adrenaline will be running high and your gut instinct will tell you to try and leave the scene. We recommend that you remain calm and assess your injuries before you do so. This is because if you have suffered catastrophic injuries, you may worsen your condition. It is not uncommon for people to suffer spinal cord injuries in trucking accidents.
Dial Emergency Services
If no one at the accident scene has already done so, you should dial 9-1-1. In major Florida truck accident cases, police will be required to clear the road, assist with the injured victims, and file police reports. Furthermore, medical emergency services may need to attend the scene.
See a Doctor
You should seek medical treatment, even if you think you have only suffered minor injuries. Not all injuries are visible. For example, many truck accident victims may not realize that they have suffered internal bleeding and/ or organ damage. If these serious injuries are left untreated, they can be fatal injuries. We understand that many people avoid seeing doctors because they fear medical bills. You should not have to worry about these bills. An Orlando truck accident lawyer will work to ensure that victims receive compensation to cover these costs.
Collet Evidence
Furthermore, you should try and collect evidence if you are able to do so. For example, you should take photos and videos, gather the details of witnesses, note the truck's license plate, and more. The more you document the scene, the better. This is because all of this can be used as evidence to prove your suffering in a personal injury claim. Victims that gather lots of evidence will likely have stronger personal injury cases.
Do Not Apologize
It is natural to feel overwhelmed after suffering a trailer-truck accident in Orlando. Many people will immediately admit fault or apologize out of sheer panic. This is one of the worst things you can do following a truck accident. Everything you say after your accident can be held against your personal injury case. Therefore, by admitting fault, it is unlikely that you will be able to recover the full amount of compensation that you deserve. It is difficult to change where liability lies in truck accident cases once a party has admitted fault.
How an Orlando Truck Accident Lawyer Can Help You
At The Law Place, one of our Orlando truck accident lawyers can help you in several ways. The most obvious thing that our lawyers can help you achieve is compensation. However, they can do so much more.
As soon as you hire an Orlando truck accident lawyer from our law firm, they will begin investigating your case. They will examine every small detail to ensure that you are claiming the maximum amount of compensation possible. Your lawyer will build you a case so strong that your insurance company has little choice but to hand you the compensation you deserve. If, after many negotiations, you are not being offered a fair settlement, your lawyer will not hesitate to escalate your case. They will file a truck accident lawsuit and represent your case in court if they have to.
Not only this but your lawyer at The Law Place can be a hugely supportive figure in your life. Suffering a trailer-truck accident in Orlando can be very traumatic and leave you with an uncertain future. A member of our team will offer you a shoulder to lean on and guide you through the whole legal process. You don't have to go through this alone, we are here for you.
Factors that Impact How Much Truck Accident Cases Are Worth
There is no such thing as an average compensation settlement awarded to truck accident victims. The amount that cases can be worth in compensation will vary depending on many factors. Some of these factors include:
The severity of the injuries suffered.
Whether a fatality was caused.
The extent of property damage sustained.
Where fault lies.
Our Legal Fees
At The Law Place, our attorneys operate on a contingency fee basis. This is also known as a no-win-no-fee basis. Simply, you will not encounter any upfront costs and you will not have to pay any legal fees unless we successfully help you recover compensation. By seeking our professional legal representation, you will lose nothing.
Like all other law firms in Florida, our practice is monitored by the Florida Bar Association. We abide strictly by all of their regulations and rules. You can feel rest assured knowing that we are a reputable law firm that can be trusted to help you achieve the justice you deserve.
What Compensation Could I Be Entitled to?
If you or someone you love has suffered injuries in an Orlando traffic accident, a lawyer at The Law Place can help you file your truck accident claim. You may be entitled to claim a range of damages. Some of the damages that you can recover compensation for include:
Medical bills.
Future medical treatment.
Lost wages.
Reduced earning capacity.
Permanent disfigurement and disability.
Pain and suffering.
Reduced quality of life.
Wrongful death.
Do I Need to Hire a Lawyer?
If you have suffered injuries in an Orlando trailer truck accident, you don't need to hire a lawyer. You are within your legal rights to represent your own case and file a claim alone. However, we advise against this. You will be far more likely to achieve the compensation you deserve if you have a reputable attorney backing your case.
Insurance companies and trucking companies generally take claims more seriously if they're being presented by an attorney. These companies aim to pay out as little compensation as possible. They typically offer victims lowball offers if they're trying to achieve compensation alone. One of our attorneys at The Law Place will ensure that you are not being cheated out of the compensation you deserve.
When Should I File a Personal Injury Claim?
Regardless of your accident in Orlando, if you have suffered an injury, you should file a compensation claim as soon as possible. This is because the law in Florida does not grant injury victims infinite time to file claims and lawsuits. Florida's statute of limitations, outlined under Florida statute 95.11, states that injury victims have four years to seek compensation following their accidents. Unfortunately, once these years pass, cases will be barred and victims will be unable to claim.
Losing a loved one in an accident of this nature can be traumatic. We understand how saddening this time will be for you and how you will need time to grieve and adjust. Unfortunately, the law does not grant families of deceased loved ones infinite time to make wrongful death claims. Families of deceased truck accident victims only have two years to file wrongful death claims. The sooner you act, the better. One of our personal injury attorneys can take over your case to allow you to grieve and process the tragic accident properly.
Contact The Law Place Today!
Tractor-trailer truck accidents in Orlando are serious and can change lives forever. If you or someone you know has unfairly suffered in one of these accidents, you may be in search of legal representation. At The Law Place, we have a team of attorneys with over 75 years of combined experience. We have helped countless clients recover the compensation they deserve and we can help you too.
To schedule a free legal consultation with one of our Orlando truck accident attorneys, contact us today at (941)-444-4444.