Herniated discs, sometimes referred to as slipped or bulging discs, are back injuries that can occur due to physical trauma to the spine. Herniated discs can greatly affect your life, and this can be extremely frustrating if it was the fault of another person, such as through negligent driving, which led to a car accident. In that case, it is only right that you get financially compensated.
The Law Place can help you with your herniated disc case and provide you with advice on what you can expect from herniated disc injury settlements. Our team has over 75 years of combined experience and wants to help you with your personal experience, prioritizing the attorney-client relationship. We can provide you with a free case evaluation with a talented personal injury lawyer who can give you advice on your herniated disc's settlement value.
To book your free case evaluation, contact The Law Place today at (941) 444-4444.
What Is a Herniated Disc?
Between the vertebrae of the human spine are soft cushions of tissue. A herniated disc, also known as a slipped disc, involves one of these cushions of tissue slipping or pushing out from between the bones of your spine. In addition to this, a disc herniation may occur when the center of the disc slips through the rubber-like covering of the disc.
Disc herniation is a painful injury that can occur in a number of situations. It is common to sustain a herniated disc in car accidents. This is due to the force of car accidents and how they put pressure on the spine. It is also possible to sustain herniated disc injuries from other situations where a great amount of force is put on the spine.
Our team of dedicated attorneys fight and win for Floridians.
What Are the Common Symptoms of Herniated Discs?
There are a number of symptoms that you may face if you have a herniated disc. These range beyond just back pain as herniated discs can affect the nerves in the spine, which are connected to various parts of the body.
Common symptoms include:
Back pain.

Neck pain.

Muscle weakness.

Numbness/tingling in your arms and/or legs.

Weakness.

Problems when bending or straightening your back.
It is important once you notice the symptoms of a bulging disc that you get medical treatment. As disc herniation injuries concern the spine, allowing your condition to deteriorate can cause you further, more significant complications ranging from bladder or bowel dysfunction to partial or even full paralysis. For this reason, it is important that you get compensation if your disc herniation was from an incident that wasn't your fault so that you do not have to worry about medical bills.
What Is the Average Settlement for Herniated Disc Injury in Florida?
It is difficult to appoint a single total as the average settlement for a herniated disc as each herniated disc settlement depends on the circumstances of the victim.
You may be tempted to use a 'herniated disc settlement calculator' to give you an idea of what amount of money you could expect from a settlement. It is important, however, that you get advice from a real attorney, such as through a free consultation at The Law Place, as they will be able to consider your personal experience in a way that an online herniated disc settlement calculator will not. In order to know what settlement you can expect in your herniated disc case, it is best to provide your personal injury attorney with details on the following factors.
We're Florida's top litigation team with over 75 years of combined experience
What Factors Affect a Herniated Disc Settlement?
Several factors can affect herniated disc settlements. It is important to know what can raise or lower the settlement amount in herniated disc cases so that you can adequately prepare if you experience disc herniation due to the fault of someone else.
Medical History
Your medical history can have an effect on your settlement value. If you have had a prior back injury, especially disc herniation, then you may receive less compensation as your current injury could be seen as the worsening of a pre-existing condition rather than sustaining a new one.
If you are planning on bringing a herniated disc claim, then it would be useful to consider your medical records and whether you have had any prior spinal injuries in order to give you a better idea of how your settlement may be affected.
Severity of Symptoms
A significant factor in determining the average herniated disc settlement is the severity of symptoms. The more severe your symptoms, the more your life is affected, whether that be medical bills, lost wages, or your general pain and suffering. The more your life is affected, the more compensation you are entitled to, leading to a higher settlement.
Fault
If you are deemed to have been partially at fault for your injury, then the insurance may reduce your settlement to account for your involvement in your injuries. This is because Florida uses the system of comparative fault. For example, if you acted in a way after the accident that worsened your herniated disc injury, such as by delaying getting medical treatment, the insurance company may reduce your settlement by the percentage they deem to be your fault.
Pain and Suffering
You can get compensation for non-economic damages, such as pain and suffering, as well as economic damages. Non-economic damages are compensation that is subjective and for non-monetary losses. Pain and suffering damages are a type of non-economic damages that allows you to get compensation for the physical and emotional suffering that you have suffered as a result of your disc herniation.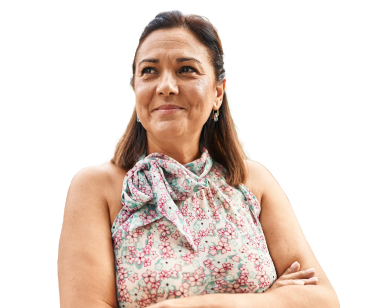 From the initial call to updates on your case status, we are here to get you answers.
How Do Steroid Injections Affect a Herniated Disc Settlement?
Steroid injections are a type of medical treatment that is sometimes used for bulging discs if painkillers or other treatments, such as physical therapy, are not helping a person's condition improve. These injections help those with a herniated disc by reducing pressure on nerves as well as swelling.
If you have had to receive steroid injections for your disc herniation, then it may allow you to receive a larger herniated disc settlement. This is for multiple reasons. First, the injections may mean that you will have to pay for increased medical bills. In that case, you can have your medical bills compensated if your herniated disc was the fault of another person.
Second, the process of getting steroid injections can be painful and potentially even traumatic. If you felt this during your experience, you could also get compensation for the pain and suffering you felt. If you wish to bring this point forward in your case, it may be useful to either record yourself getting the injections to show how much pain, both physical and emotional, you experience or get an expert medical testimony.
How Does Spinal Fusion Affect the Average Herniated Disc Settlement?
Spinal fusion surgery is a major surgery involving the fusion of multiple vertebrae in your spine. It is sometimes done in extreme cases in order to give the spine greater stability if a herniated disk has been removed.
If you have had to have surgery as a result of disc herniation, then it is highly likely that the settlement value for your herniated disc case will be higher than the average. This is because you will have had to have paid greater medical bills, had your ability to work affected, leading to lost wages, and will have understandably felt more pain and suffering than someone with a minor injury.
Contact The Law Place Today!
If you have sustained a herniated disc from an incident that wasn't your fault, then contact The Law Place for your free consultation today! Our team of dedicated personal injury attorneys, with over 75 years of combined experience, have expertise on herniated disc claims and want to help you to recover compensation for your injuries. We can provide you with a free case evaluation and provide you with an estimated settlement for a herniated disc lawsuit and give you advice on how to recover compensation.
To book your free consultation with a personal injury lawyer, contact The Law Place today at (941) 444-4444.