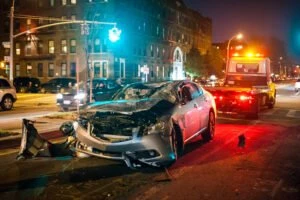 Unfortunately, vehicle defects are a more common occurrence than many might think. When left undetected, a problem with the safe functioning of a vehicle can have disastrous consequences. A vehicle malfunction can cause catastrophic accidents that lead to severe injury and even death for the victims involved. These defects not only pose a danger to occupants of the defective vehicle but to other road users in their path. For example, a passerby or another driver could find themselves unintentionally involved in a collision with a vehicle with failing brakes.
Vehicle manufacturers have a responsibility to ensure their products maintain rigorous federal safety standards to protect the lives of their consumers. Although once a defect is detected, a recall is issued to correct the problem, sometimes the recall can come too late for defect accident victims. Oftentimes, a defect is not identified until an investigation following a serious or fatal accident.
If the unthinkable happens and a vehicle defect leads to a fatal car accident, a family can be left devastated at the loss of a loved one. A vehicle defect wrongful death lawsuit can be an effective tool for easing the burden placed upon a grieving family. Although a lawsuit and compensation will never make up for your loss, financial compensation can help to support your family in the accident aftermath.
A victim's family can seek compensation for the tangible costs they have incurred, such as medical bills, loss of household income, and funeral costs, alongside non-tangible losses, including loss of companionship and parental guidance, and pain and suffering. A successful lawsuit can also hold negligent manufacturers responsible for the consequences of a defect to encourage change and reduce the likelihood of similar accidents affecting other families in the future.
The Law Place Orlando Car Accident Attorneys
If you are considering filing a vehicle defect accident lawsuit, you will need an experienced attorney by your side to give you the best chance of a successful outcome. Whether you pursue a case under personal injury or product liability law, you will be going up against massive corporate companies with highly skilled legal teams to defend them.
Proving liability in these cases is complex and requires a skilfully crafted argument with supporting evidence, but it is not impossible. An Orlando car accident attorney from The Law Place can draw upon the firm's combined experience of over 75 years of successful legal practice in similar cases to secure maximum compensation for you and your family.
Our team is empathetic and understanding and will fight aggressively to hold the negligent parties responsible and achieve the best possible settlement. We will handle the hard work and stress for you so you can focus on grieving your loved one and rebuilding your life.
Call (941)-444-4444 today to book a free consultation and case evaluation with an Orlando car accident lawyer from The Law Place.
Types of Vehicle Defects
A vehicle defect is defined as any flaw in the construction, component, performance, or material of a motor vehicle and its equipment. A defect can occur either at the point of the design of a vehicle or during its manufacture. In most situations, a manufacturer is not aware of the defect when a vehicle is released to the market for the general public. Regardless, this does not negate the potentially life-changing consequences for victims. Most defects, such as collapsing roofs, breaking seatbelts, vehicular fires, and exploding tires, carry the risk of catastrophic injuries.
In some rare situations, particularly in historic infamous vehicle defect cases, a manufacturer has been aware or partially aware of a defect and the risk it poses to the public before it was released to consumers. Irrespective of this awareness, some manufacturers have previously chosen to release the vehicle onto the market despite the severe safety concerns.
Once a defect is identified, a manufacturer will issue a recall, whereby they will correct the defect to bring the vehicle up to safety standards. However, unfortunately, it often takes a malfunction or an accident to identify a defect. At this point, a recall could be too late for some victims that have been involved in car accidents because of a malfunctioning vehicle or its safety equipment.
Design Defects
A vehicle may have a design defect if the way it was originally designed could result in injury when used normally. For example, this design defect could include using an unduly flammable material or a material that is not fit to withstand the conditions it will be exposed to during standard use, such as melting under high temperatures.
Manufacturing Defects
A manufacturing defect occurs when the vehicle's design is suitable, but a specific part of the vehicle was produced or incorrectly due to an error in the manufacturing process. Examples of manufacturing defects include if a part is ill-fitting because it was not manufactured to the correct size.
Warning Defect
A vehicle warning defect occurs when a manufacturer is aware of a defect with a vehicle and the potential safety concerns it poses, but they do not warn potential consumers about the defect.
Our team of dedicated attorneys fight and win for Floridians.
Motor Vehicle Defects that Can Cause Injury
The complex nature of motor vehicles means that when functioning correctly, very few complications arise, and occupants of a car are provided substantial protection if they are involved in an accident. However, this complexity also increases the room for error in the design and manufacturing process. Any vehicle defect can have potentially disastrous consequences for consumers. Common defects that result in injuries include failure of safety equipment, such as seatbelts and airbags, brake faults, defective tires, and electrical system faults that are inherent fire risks.
Seatbelt
The seatbelt is possibly one of the most rudimentary but crucial elements of safety equipment in a motor vehicle. Seatbelts should remain buckled and tighten the restraint on individuals inside a car during an accident. A defective seatbelt could unbuckle or fail to properly restrain an individual in a crash, which increases the likelihood of the driver or passenger being ejected from the vehicle and can result in serious injuries and death.
Windshield Wipers
Although windshield wipers may seem like a relatively minor piece of equipment on your motor vehicle, a defect can be highly problematic for a driver. If a windshield wiper does not work properly due to incorrect manufacturing or installation, for example, likely it will not function adequately. If windshield wipers are not working, a driver's view can be significantly reduced by dirt, debris, and rainfall, which could subsequently cause a collision.
Steering Failure
Steering is the main way a driver can maintain control of their car, even when other elements fail, such as brakes skidding. A failure of a car's steering system will likely result in partial or total loss of control of the vehicle, with potentially devastating consequences to the individuals in the car and others around.
Electrical System
The severity of consequences from an electrical system failure can vary substantially. A somewhat minor failure could cause a car's headlight or signals not to work. However, although seemingly minor, if driving at night or unaware that your signal is not working, these failures can still cause a car accident. Other defects in a vehicle's electrical system carry much more immediate risks, such as a sudden car fire due to improper wiring.
Brake Failure
Failing brakes is many drivers' worst nightmare. If a vehicle's brakes fail due to a defect, a driver may not be able to stop the car. Likely this inability to stop will cause a collision and result in injuries. Many brake-failure-related accidents occur at high speed and cause severe injuries to individuals in the defective car and other road users.
Acceleration Failure
Although at first glance, a failure of a car's acceleration system seems less daunting than a brake failure, it can be just as serious. If a defect removes the ability to accelerate, a driver may pull into a gap in oncoming traffic and not be able to get up to speed with the other traffic on the road. This creates a hazard and could result in another car colliding with the defective car before they notice the vehicle isn't accelerating. Likely this will be a high-speed, high-impact rear-end or T-bone collision.
Airbags
Airbags are an essential safety feature in all cars. An airbag defect can significantly increase the risk of serious injuries if involved in an accident. A defect could result in the airbags not deploying when they should during an accident, thus failing to protect the passengers from the impact of the crash.
Alternatively, a defect could cause the airbags to wrongly deploy when the car is not involved in an accident, which will obscure the driver's view and could cause a car crash. In addition, airbags operate within specific parameters. If the force or speed of deployment is outside of these parameters, the airbags themselves can cause severe injuries to the passengers. These can include facial injuries, broken bones, damage to the neck and spine, and even death.
Tire Failure
A vehicle's tires play an essential role in maintaining stability on the road, particularly during maneuvers, steering, and braking. The impact of defective tires can become even more apparent in adverse weather conditions such as rain and ice. Minor defects may cause a car to lose grip on the road surface and skid, making maintaining control of the vehicle challenging for the driver. More severe tire defects can cause a tire to unpredictably burst whilst driving. A burst tire can cause a driver to lose control of the vehicle and may even result in the car rolling over.
Fuel System
A defect in the fuel system of a vehicle, such as a leak, can have disastrous consequences. Vehicle fuel is highly flammable, and a fault could easily result in a vehicle fire or explosion, causing significant injury or death to the occupants of the car and others around the accident.
Motor Vehicle Safety Laws in Orlando
The United States Motor Vehicle Safety Act, established in 1966, enforces federal safety standards for all motor vehicles in the United States. The act was implemented in response to the increasing death rate in motor vehicle accidents in previous years. It also established the National Highway Traffic Safety Administration (NHTSA), the agency responsible for enforcing vehicle performance and safety standards in America.
Vehicle manufacturers are responsible for ensuring their products perform in a safe manner, protecting drivers and passengers against unreasonable risk of accidents when driving and risk of injury or death if an accident occurs. If a defect is discovered, a manufacturer can issue a voluntary recall or can be requested to recall a vehicle by the NHTSA. If a manufacturer identified a fault, they are legally obliged to report this to the NHTSA and all customers operating the manufacturer's vehicles. A manufacturer is legally required to fix any defect promptly, with no cost to the vehicle's owner.
The NHTSA also works with The Office of Defects Investigation to investigate and evaluate vehicle safety concerns and potential defects.
The State of Florida also has state laws in place to protect consumers from defective vehicles. Under Florida Lemon Law, vehicle manufacturers must attempt to repair a vehicle defect and, if repeatedly unsuccessful, buy back the vehicle from the consumer. Provided the vehicle defect is discovered within the first 2 years that the consumer owns the car.
We're Florida's top litigation team with over 75 years of combined experience
Accidents from Motor Vehicle Defects in Orlando
A vehicle defect can be the cause of a wide variety of traffic accidents that lead to injuries and even fatalities. For example, a vehicle defect could result in a fire or collision that injures the driver and passengers in the defective vehicle. Alternatively, a fault such as a brake failure could cause a collision and injure other drivers and pedestrians in addition to the individuals in the defective vehicle. Alternatively, a defect may not cause the accident but could contribute to the severity of injuries suffered by occupants of the car. Such as defective seatbelts and faulty airbags that do not provide the protection they should and can even result in occupants being ejected from the vehicle upon impact.
Unfortunately, often the outcome of a vehicle defect that causes an accident is catastrophic for all involved. Common Orlando car accidents caused by defects include vehicle rollovers, high-speed crashes, and even vehicle explosions. As such, life-changing injuries and fatalities are common occurrences in these types of accidents.
How Frequent Are Vehicle Defects?
In 2022, vehicle manufacturers issued over 400 individual recall campaigns due to defects, affecting over 25 million vehicles in the United States. Popular manufacturers, Ford Motor Co. and Volkswagen Group of America issued the most recalls in 2022 affecting a total of nearly 8.5 million and 1.1 million vehicles, retrospectively.
Possibly even more concerning is that the next top manufacturer for vehicle recalls in 2022 was Daimler Trucks North America, which issued recalls affecting over 270,000 vehicles. The company predominantly manufactures medium and heavy-duty commercial trucks. The consequences of a defect on a truck can be even more catastrophic than a car due to the size and weight of these vehicles.
Vehicle Defect Accidents that Have Lead to Recalls
Unfortunately, some vehicle defects are not identified until after they have caused an accident and individuals have been injured or worse. In these situations, severe or fatal accidents could trigger a review by the National Highway Traffic Safety Administration. If a vehicle does not meet the safety standards or is deemed unreasonably safe, the manufacturer is notified to recall the vehicle. Well-known vehicle defects that have led to fatal accidents and subsequently triggered a recall include the following:
Mini-Coopers and BMWs – Many models were recalled due to electrical defects that could short-circuit and cause extremely dangerous car fires.
Takata – Many Honda models and some other vehicles were recalled due to exploding airbags that caused serious injuries.
Lexus – Some vehicles were affected by highly dangerous unintended acceleration, which led to collisions.
General Motors – General Motors recalled over 2 million vehicles due to a potential legal ignition switch defect. The defect inadvertently shut off car engines and prevented airbags from deploying during driving. The recall has been linked to nearly 100 fatalities. Affected models included Chevrolet Cobalts, Pontiac G5s, Pontiac Solstices, Saturn Ions, and Saturn Skys.
Ford Explorer – Early Ford Explorer models were fitted with defective Firestone tires with a tread that would separate because of the defect. This led to catastrophic car accidents causing nearly 250 deaths and hundreds more injuries because of the tire fault.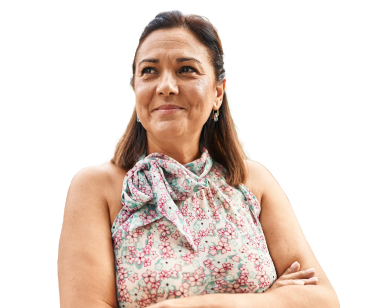 From the initial call to updates on your case status, we are here to get you answers.
Filing a Defective Vehicle Accident Lawsuit
Victims and family members looking to file a car accident claim involving a vehicle defect have two potential lawsuit options available to them under Florida Law. In addition to a car accident personal injury lawsuit, victims may also be able to pursue a product liability lawsuit to recover their losses.
Either a victim who was injured in a car accident because of a defective vehicle or their family, if the victim died in the accident, may be able to file a lawsuit against the manufacturer. Either a product liability lawsuit, personal injury, or wrongful death claim can recover compensation for the victim and their family for their losses. Although wrongful death claims will never undo the damage and loss of the death of a loved one, compensation can ease the financial burden on a family after a fatality and allow them to grieve without added financial concerns.
Proving Liability
To ensure a successful outcome in a defective vehicle accident lawsuit, the claimant must prove that the vehicle was defective and that this fault caused the accident that led to injuries or death. It must be proven that the defect caused the vehicle to be unreasonably dangerous.
Additionally, concerning a case against the vehicle manufacturer, the claimant, and their legal team must also prove that the defect existed while the vehicle was in control of the manufacturer, as opposed to arising later. If the fault appeared after the manufacturer had sold the vehicle, it could be argued that someone else had caused the defect, such as a mechanic during a routine service. Recall notices and other cases involving the same vehicle defect can be beneficial for proving that the problem existed at the time of the manufacturer.
After establishing liability both for the defect and the accident that occurred, the claimant must then prove the damages that were inflicted on the victim because of the accident. For example, in a wrongful death lawsuit, the claiming loved one must prove that their family member died as a result of the injuries they sustained during the crash. If the deceased spent some time in the hospital and did not pass away at the accident scene or immediately after, this can be more challenging to prove. Expert medical testimony can be crucial in proving this link.
Defective vehicle accident lawsuits are complex, with many moving parts that must all align for a successful outcome. The court must be provided with a well-evidenced and compelling argument to establish causation and find the manufacturer responsible for an accident and the subsequent injuries that followed. As such, most victims and victims' family members seek legal counsel from an experienced car accident lawyer to guide them through their Orlando car accident case and help them develop the strongest case possible.
Compensation in a Wrongful Death Or Personal Injury Lawsuit
The worst possible outcome from an accident involving a defective vehicle is a fatality. However, the nature of some vehicle defects can result in serious, high-impact accidents, such as rollovers that can result in death. If you have lost a family member or loved one, you could be entitled to compensation through a wrongful death lawsuit.
In a successful wrongful death lawsuit, the court may award compensation to a victim's family members to compensate for the costs they have incurred and for any financial support the family will lose because of the death.
Compensation in a wrongful death case can cover the economic and non-economic damages incurred by a victim's family and loved ones. Economic damages include any financial losses, such as medical bills, funeral costs, lost wages, and future loss of income to a household as a result of the death. Non-economic damages can include compensation for the loss of a loved one, pain and suffering, depression, loss of companionship, and loss of parental guidance.
Punitive Damages
Punitive damages can be awarded in both personal injury and product liability lawsuits as a form of compensation for the victim. However, punitive damages take a different approach from other forms of compensation in the civil court process. As opposed to focusing on the victim and their family and the losses they have incurred, punitive damages focus on the perpetrator and their wrongdoing that led to the accident.
The purpose of punitive damages is to punish the defendant for their negligence or wrongdoing that caused the crash. When awarding punitive damages in a defective vehicle case, the court aims to make an example of the defendant and ensure that other manufacturers are aware of the potential repercussions of such negligence. Overall, such claims help to raise the profile of the danger of vehicle defects, deter other manufacturers from making similar mistakes and make the roads a safer place for road users.
With regard to vehicle defect lawsuits, typically, punitive damages are more likely to be awarded in cases of warning defects, where the manufacturer was aware of the fault and potential dangers but chose to ignore it instead of rectifying it. To successfully recover punitive compensation, the claimant must prove that the defendant had actual knowledge of the wrongness of their conduct by providing the court with 'clear and convincing evidence'.
The State of Florida limits the amount of compensation for punitive damage to $500,000 or 3 times the amount of compensatory damages the victim was awarded. However, in some exceptional cases, the court may find that the defendant showed especially reckless or wanton behavior, or was financially motivated while risking injury to the public. Should this happen, punitive damages can increase up to $2 million or 4 times the total compensation that the victim was awarded.
Support for Grieving Family Members and Loved Ones
If you have lost a loved one or family member in a tragic vehicle defect accident, the overwhelming nature of your loss and the impact on your family can be hard to manage. Across America and in Orlando, many grief support services have been established to help you to come to terms with the accident.
In-person, online and over-the-phone community, and national support services are available to help individuals through the grief process. Similarly, individual or family therapy or counseling can help you to deal with the trauma and transition of losing a loved one.
The Law Place Car Accident Attorneys Can Help
The experienced attorneys at The Law Place are proud to both represent and support Orlando car accident victims and their families on their journey to seek compensation for their suffering. If you are represented by The Law Place, our combined legal experience of over 75 years should reassure you that your case is in safe hands with an experienced car crash lawyer.
The Law Place Orlando car accident lawyers understand the trauma and heartbreak that family members and loved ones go through after a deadly vehicle defect accident. We take an empathetic and understanding approach to representation to ensure our clients are comfortable and supported throughout the claim process. However, this does not mean we are not aggressive advocates for our client's rights during their cases.
We strongly believe that manufacturers should be responsible for the defects in their vehicles and the consequences they cause. We will fight to secure the best compensation possible to help support our clients through such a difficult period in their life and reduce the stresses they face. We know that no amount of compensation will bring your loved one back, but a lawsuit can help to find closure, achieve a sense of justice and support the future of you and your family.
To discuss your case and find out if you could be eligible for compensation, contact The Law Place today to schedule your free consultation with an Orlando car accident lawyer. Contact us on our 24/7 phone line by calling (941)-444-4444.
Schedule a Free Consultation and Case Evaluation Today
If you have lost a family member or loved one in an accident involving a defective vehicle, contact an Orlando deadly defective vehicles accident lawyer from The Law Place to discuss if you could be eligible for compensation.
Our free consultation comes with no fees or obligations and allows you to discuss your options with a skilled member of our team. Book today by calling us at (941)-444-4444 or book online.
Orlando Deadly Defective Vehicles Accident FAQs
How Much Will a Car Accident Attorney Cost?
Most people's main concern when considering hiring an Orlando auto accident attorney is the potential cost. At The Law Place, we understand that many of our potential clients are already under financial stress during the aftermath of a vehicle defect accident. As such, we are proud to offer a free consultation to all victims and their families to discuss their cases and the potential for compensation at absolutely no cost.
Furthermore, the Orlando car accident lawyers at The Law Place work on a contingency-fee, or 'no-win, no-fee' basis. Our contingency fee helps to put our clients at ease as they can rest assured that they will face no up-front costs or legal fees for their case. When represented by The Law Place, you will pay no lawyer fees until you win your case and receive your final settlement. At this point, your attorney will take their fees as a percentage of your final settlement. The percentage that your car accident lawyer will take from the settlement will be agreed upon with you upfront at the outset for complete transparency.
We aim to increase our client's access to skilled legal advice, such as that from our attorneys, regardless of their financial situation. You can also take comfort in the fact that your attorney is confident in the likelihood of success in your case, as their ability to get paid depends upon it.
Can I Claim on the Car Insurance for the Death of a Family Member?
For any car accident that results in a fatality in Orlando, family members can recover some of their losses from the personal injury protection (PIP) under their own insurance policy. PIP is a legal requirement on all insurance policies in Florida and can help to ease some of the immediate financial burdens after an accident.
Personal injury protection from the victim's insurance company can cover up to $5,000 of expenses incurred from death, such as funeral costs. Before the victim's death, they may have incurred substantial medical costs for their immediate treatment after the accident. PIP will cover up to 80% of necessary and reasonable medical costs of up to $10,000 and up to 60% of lost wages.
Although PIP can go some way to easing the immediate financial stress that follows a car accident, it is unlikely that an individual will recover all of their losses through PIP. A vehicle defect lawsuit can be a far more successful avenue to recover full compensation for the losses incurred from death in an automobile accident.
Additionally, claiming from an insurance company is rarely an easy process. Likely, they will utilize a skilled insurance adjuster to scrutinize your claim and minimize your settlement as much as possible. If you are trying to grieve your loss while dealing with an insurance claim, you can be vulnerable to aggressive negotiations and reduced compensation. Representation from an Orlando auto accident lawyer can protect you from the aggressive tactics of an insurance company and help you to secure the best possible settlement.