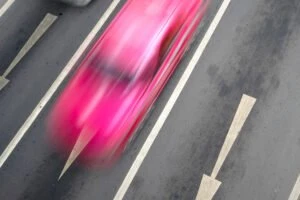 An aggressive driving incident can be an unsettling experience. Aggression on the road can lead to dangerous behavior and serious car accidents too. Impatience, speeding, reckless driving, and unsafe lane changes are just some of the signs. Accidents can cause physical harm, emotional trauma, and financial problems for victims and their families.
An aggressive driver is often very unpredictable. Their behavior can lead to an accident, no matter how careful you are. If you have been a victim of an aggressive driver and you have suffered an injury, seek advice from an Orlando aggressive driving accident lawyer, to help you explore your options and understand the process of making a legal claim.
For a no cost consultation from The Law Place, call us at (941) 444-4444.
What Is Aggressive Driving?
There really is no excuse for reckless behavior or aggressive driving. Aggression can refer to a range of dangerous behaviors. It can be deliberate, aggressive, or unsafe driving that can put other drivers and passengers in danger.
Tailgating, speeding, cutting off other drivers, weaving in and out of traffic, displaying road rage, and running red lights or stop signs are some of the classic traits. A personal injury lawyer will be able to advise you on your case.
A driver may be aggressive for several reasons. Often, it is linked to emotions such as anger or frustration. Other times, it can be associated with drug abuse.
When a driver becomes emotionally charged behind the wheel, they can act impulsively and disregard safety rules and traffic laws. Unfortunately, these risky actions can quickly escalate into serious accidents that cause significant harm to innocent victims.
In Orlando, aggressive driving is a criminal offense. Road rage is not illegal, but officers can issue citations or arrest a driver for following another other motorist, vehicle or road user driving too closely, making improper lane changes, failing to yield, speeding, and racing. If these actions lead to an accident and serious injuries, the offense will be escalated to a third-degree felony, which carries Level 4 sentencing.
Lawyers are familiar with the offenses committed by an aggressive driver. It is therefore advised to consult specialist lawyers who can advise you on your case and advocate for your rights. They will explain to you the process of a police report and making a claim if they believe you have grounds to pursue legal action and guide you through the steps you need to take to pursue compensation afterwards.
Injuries and Damages from Aggressive Driving Accidents
Not all aggressive drivers will cause an accident. But when it does, aggressive driving incidents can cause a range of injuries. These can include physical injuries such as broken bones, whiplash, spinal cord damage, traumatic brain injury, or even a fatality. Not to mention the emotional implications such as trauma and PTSD and having to cope with the financial burden of medical fees.
The severity of injuries can vary widely depending on the circumstances of the crash. For example, high-speed collisions or accidents involving large commercial trucks can result in more severe injuries and damages than minor collisions.
As soon as possible after an incident, seek medical attention for any injuries, even if they are minor. This will ensure you receive the right treatment for your injuries. It also creates an official record to use as evidence, and it can provide details on medical costs that you incurred.
Aggression by other road users falls under a specific area of the law, and not all lawyers are familiar with the nuances of these cases. An experienced car accident lawyer, will have a deep understanding of traffic laws and regulations. An aggressive driving accidents lawyer can also advise on relevant case law.
Our team of dedicated attorneys fight and win for Floridians.
What to Expect in an Aggressive Driving Accident Case
If you've been involved in an aggressive driving car accident in Orlando, it's natural to feel overwhelmed and unsure of what happens next. Here are a few things that you can expect during the management of your case:
Investigation – Your attorney will conduct a thorough investigation into the circumstances of the accident. This will include interviewing witnesses, gathering evidence from the scene, and reviewing police reports.
Medical Evaluation – For any injuries, you will need to undergo a medical evaluation. This will assess the extent of your injuries and determine the appropriate course of treatment.
Negotiations with Insurance Companies – Your attorney will negotiate with insurance adjusters on your behalf to try to reach a fair settlement that covers your medical expenses, lost income, and other damages.
Potential Trial – If negotiations fail to result in a fair settlement offer, your case may go to trial. During the trial, both sides will present evidence and make arguments before a judge or jury, who will ultimately decide on the outcome of your case.
Compensation – If you win your case or settle outside of court, you can expect to receive compensation for your injuries and damages. This compensation may cover medical bills, lost wages, property damage, pain and suffering, and other related expenses. Often your insurance claim will not cover all of these.
Throughout the process, it's important to work closely with your aggressive driving accident lawyer and follow their guidance. They can help you navigate any legal hurdles or challenges that arise during your case while keeping you informed about its progress.
Compensation for Victims of Aggressive Driving Accidents
If you've experienced a driving accident, the aftermath can be overwhelming. You may be left with physical injuries, emotional trauma, and financial burdens. Victims of aggressive driving accidents may be entitled to compensation for your losses. Here are some of the types of compensation that victims can expect:
Medical Expenses
Road accident victims often require medical attention, including emergency care, hospitalization, surgeries, and ongoing treatment. Compensation for medical fees can cover these costs as well as any future medical bills related to the accident.
Lost Wages
Where injuries are serious, the recovery process may be long. If you were unable to work as a direct result of your injuries from the accident, you may be eligible for compensation for lost income. This includes any income you missed out on while recovering or attending doctor's appointments.
Property Damage
The accident may cause damage to your vehicle. Compensation may be payable to either cover the cost of repairs if the damage was minor, or provide a replacement vehicle for irreparable damage.
Pain and Suffering
Injuries can cause physical pain and emotional distress. Your recovery may involve fractures, broken bones or pain that affects walking and movement. Some people can also experience emotional suffering from the accident such as flashbacks and anxiety. Although compensation cannot eliminate the pain and suffering you go through, it can go some way to help recoup other losses you have incurred.
Punitive Damages
In cases where the at-fault driver's behavior was particularly reckless or egregious, victims may seek compensation be awarded punitive damages to punish the responsible party and deter similar behavior in the future.
It's important to work closely with an experienced personal injury lawyer who can help ensure that you receive fair compensation for your injuries. They can negotiate with the insurance company on your behalf, gather evidence to support your lawsuit or insurance claim otherwise, and fight for your rights to recover compensation in court if necessary.
We're Florida's top litigation team with over 75 years of combined experience
How to Avoid Being Involved in an Aggressive Driving Accident
While you cannot control someone else's behavior, there are measures you can take to reduce the risk of being in a car accident if you encounter aggression on the road.
Stay Calm
It can be infuriating to deal with an impatient or aggressive driver, but you must try to stay calm. Don't try to engage or respond to their behavior as this can escalate matters.
Keep Your Distance
If you notice a driver who is tailgating, weaving in and out of traffic, or otherwise driving aggressively, try to keep your distance from them. This gives you more time to react if they do something unexpected. Don't respond to incidents of road rage.
Avoid Distractions
Distracted driving can increase the likelihood of getting into an accident, especially when other cars and drivers are behaving aggressively. Put away your phone and avoid other distractions while behind the wheel.
Keeping focused is even more important when you are around a driver acting in an aggressive way.
Be Patient
Remember that everyone makes mistakes on the road, and getting angry or frustrated won't change that fact. Road rage doesn't benefit anyone. Practice patience with yourself and others while driving.
Report Aggressive Behavior
If you witness someone driving aggressively or dangerously, report it to law enforcement as soon as possible so they can take appropriate action. Being aware of your surroundings while on the road will also help reduce the risk of being involved in a car accident.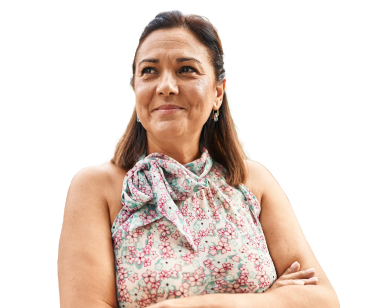 From the initial call to updates on your case status, we are here to get you answers.
Speak to a Dedicated Orlando Aggressive Driving Accident Lawyer at The Law Place
Aggressive driving is a serious issue that can lead to devastating accidents and injuries. It's important for all drivers to be aware of the signs and take steps to avoid engaging in this behavior themselves.
If you or a loved one has been the victim of aggressive drivers, don't wait. Call one of our lawyers today to schedule a consultation and get started on your case.
Call The Law Place at (941) 444-4444 for a free legal consultation. With our help, you can protect your rights and hold those responsible for your injuries accountable for their actions.