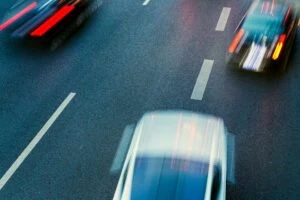 There are millions of people who drive in the United States, but not all of them observe the rules of the road. It's difficult to judge when a driver may attempt something dangerous. Often, this occurs without warning.
A car accident case can be complicated, involving lots of information gathering, consulting the insurance company, talking to car accident victims, and dealing with matters such as medical bills. A car accident attorney has the expertise to easily manage the entire claims process.
An unsafe lane change car accident can be serious because it leaves little time for you to react, respond, and brake to prevent a collision. You are not at fault, but it's often you as the innocent party who suffers the consequences of unsafe driving.
Distractions, recklessness, or driving under the influence of either alcohol or drugs can cause a car accident. Understanding the causes of such accidents can help you stay safe on the road, make sense of an accident, and take the necessary remedial action after the incident.
Knowing your options after a car accident is advised. With someone there to guide you through the process, it can alleviate the stress and trauma of the experience.
If you have been the victim of an unsafe lane change accident, we can provide guidance on your case. Call The Law Place at (941)-444-4444 for a free consultation on your accident.
Causes of Unsafe Lane Change Accidents
There are so many causes of unsafe lane change accidents. Most drivers don't intend to change lanes in an unsafe manner. Some incidents, however, can be attributed to driver negligence or recklessness.
Some of the main causes include:
Distracted driving.
Impaired driving.
Reckless driving.
Poor visibility.
Distractions on the road can come from many sources. Perhaps the driver was on a call on their cell phone, momentarily losing their focus on the road as they moved from one lane to another. Or maybe the driver was talking to passengers in the car and lost concentration as they moved across lanes. Eating or drinking behind the wheel can also be a distraction and lead to a car accident.
When a driver is not fully focused on the road, they may fail to notice other vehicles around them or miss important signals that indicate when it's safe to change lanes.
Impaired driving is another major cause of unsafe lane change accidents in Orlando. When a driver is under the influence of drugs or alcohol, their judgement and reaction time may be impaired, making it more difficult for them to make safe decisions on the road. This can lead to reckless behavior such as weaving between lanes without checking blind spots or signaling properly.
Reckless driving is a cause of car accidents relating to unsafe lane changes. This can include speeding, tailgating, or failing to yield the right-of-way when changing lanes. Drivers who engage in these types of behaviors put themselves and others at risk for serious injury or even death.
Unsafe lane change accidents in Orlando can also be caused by poor visibility due to rain or fog.
When drivers cannot see clearly, they may be more likely to make mistakes or misjudge distances between vehicles. Greater care should be exercised during poor weather conditions such as heavy rain.
There are many different factors that can contribute to an unsafe lane change accident in Orlando. Understanding the causes of car accidents increases awareness. As a result, drivers can reduce the risk of these types of accidents occurring on the roads.
Consequences of Unsafe Lane Change Accidents
If you have been involved in an unsafe lane change accident, it's important to seek legal advice to protect yourself and your rights. Once you have sought legal advice, you can decide whether to make a claim.
A legal case must follow a certain procedure. This is important to ensure the case is properly managed. Knowing what actions to take is therefore helpful. Immediately after the accident, you should:
Check for Injuries
The first priority after any car accident is to make sure that everyone involved is safe and uninjured. If anyone needs medical attention, call 911 right away.
Call a Police Officer
Even if there are no serious injuries, it's important to call the police and report the accident. They will create an official report of the incident, which can be used as documentary evidence later on.
The police report may be reviewed as part of the investigation and information-gathering process for any claim that you make.
Exchange Information
Get the name, contact information, and insurance details of all drivers involved in the accident. Also, get contact information from any witnesses who saw what happened. Again, these are key pieces of information that can be used as evidence to support your account of the car accident. Your insurance company should also be notified.
Document the Scene
At the accident scene, take photos and/or video footage of the damage. Take note of any other relevant details, such as skid marks or road conditions. Also keep any records of medical bills you had to pay after the Orlando car accident.
Contact a Lawyer
At your earliest convenience, consult an experienced car accident lawyer with knowledge of improper lane change cases. They have knowledge of the legal process and can advise you on what options you have and the next steps in the process if you wish to proceed with a claim.
The more evidence you can gather to support your case at the accident scene, the better. Your lawyer will tell you what information is relevant and what cannot be used. Negligent driving is serious. Even more so if it caused an accident, you were injured, and there are now lasting implications from the incident.
Our team of dedicated attorneys fight and win for Floridians.
Determining Fault in a Car Accident
If you decide to pursue a claim against another driver, fault must be established. Identifying who was at fault is a crucial element in the process of any Orlando car accident case.
A driver using the road in an unsafe way may be liable for an accident. This applies, if for example, they made an unsafe lane change. However, proving fault, can be complicated. It requires a thorough investigation into the circumstances surrounding the incident.
A factor in determining fault is whether the driver who made the unsafe lane change made an illegal maneuver or violated traffic laws. For example, if they failed to use their turn signal or were driving under the influence of drugs or alcohol, this may be evidence of negligence on their part. Police reports and documentary evidence can prove hugely beneficial.
Poor road conditions or inclement weather should also be factored into the investigation.
In some cases, multiple parties may share liability for an accident. Joint liability will be confirmed if, for example, both drivers were engaged in negligent behavior at the time of the collision. In this instance, there are two car accident victims.
Identifying who was at fault requires a careful examination of all available evidence. This includes witness statements, police reports, and physical evidence from the scene of the accident.
A car accident lawyer can conduct a thorough investigation. Based on what they find, they can build a strong case on your behalf to ensure that you receive fair compensation for your injuries.
Driving Under the Influence
Driving under the influence is a serious offense. It can be one of the reasons why a driver may change lanes in an unsafe way. When driving under the influence of alcohol or drugs, this can seriously impair coordination and reaction times.
In Orlando, it is illegal to operate a motor vehicle with a blood alcohol concentration (BAC) of 0.08% or higher, or while under the influence of drugs or other controlled substances.
If the driver in an unsafe lane change accident is under the influence, this must be reported. Always consult car accident attorneys, who will be able to advise you further.
A skilled professional will review the merits of your case. Where there is sufficient evidence, hold the negligent driver accountable. As well as this, the lawyer may also be able to pursue a claim for compensation for injuries and other related damages.
Unsafe driving behavior may result in criminal charges. The charges will depend on the seriousness of the accident. For drivers who are found guilty of driving under the influence, and where they caused an accident by an unsafe lane change, they may be liable in civil courts as well as criminal courts.
Civil claims will deal with compensatory damages. These will include medical expenses, lost wages, property damage, and pain and suffering.
Sometimes, after an accident, it may be immediately apparent that the driver is under the influence. If you suspect this, you should raise your concerns with law enforcement when they arrive at the scene.
Police officers attending can check to determine whether the driver is under the influence.
We're Florida's top litigation team with over 75 years of combined experience
Why You Need a Lawyer After an Orlando Unsafe Lane Change Accident
If you've been involved in an Orlando car accident, hiring a lawyer can be crucial to protecting your legal rights. It also ensures you receive fair compensation for your injuries. There may also be a claim for damages. Here are just some of the reasons why you should consider hiring a lawyer:
Negotiation Skills
Insurance companies won't participate in the negotiation process. A lawyer will. Your attorney can negotiate on your behalf to ensure that you receive a fair settlement for your injuries and damages.
Case Investigation
Your lawyer will investigate the accident and gather the relevant evidence. Your case will collect witness statements, police reports, and medical records, to build a strong case. With their expertise, they will know how to investigate properly to bring a claim against the negligent driver.
Court Representation
If negotiations fail to result in a fair settlement, your lawyer can represent you in court to fight for your rights and ensure that justice is served.
Peace of Mind
Dealing with the aftermath of car accidents can be stressful and overwhelming. Having a knowledgeable and experienced lawyer on your side can give you peace of mind knowing that someone is fighting for your best interests.
Reputation
Research the lawyer's reputation online. Read reviews from previous clients and checking their ratings on legal directories.
Communication
A good lawyer will communicate often throughout the legal process. Make sure you feel comfortable asking questions and that the lawyer takes the time to explain complex legal concepts in a way you can understand.
Personal Connection
It's important to choose a lawyer with whom you feel comfortable working and who understands your unique needs and concerns.
By taking these factors into consideration, you can find car accident lawyers who are qualified, trustworthy, and committed to helping you get the compensation you deserve for your injuries and damages caused by someone else's negligent driving behavior.
Hiring an car accident lawyer in Orlando can protect your legal rights. They can also help you with compensation for your injuries and deal with damages. Common damages include lost wages, due to time off work after an accident caused by someone else's negligent driving.
It may seem like a daunting task to choose the right lawyer to represent you after an accident. You may be worried, stressed, and in pain from any injuries you have sustained. Therefore, the process should be simple and easy to navigate.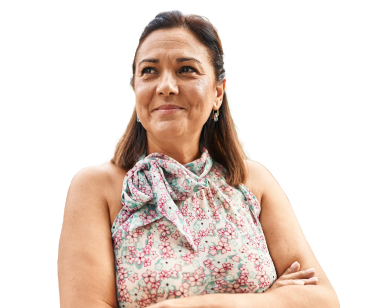 From the initial call to updates on your case status, we are here to get you answers.
Choosing the Right Car Accident Lawyers
If you've been involved in an unsafe lane change accident in Orlando, you need a qualified and experienced lawyer. They will protect your legal rights and ensure you receive fair compensation. Your legal representative will offer their legal expertise, negotiate on your behalf, lead the investigation into the accident and represent you in court. They will also give you peace of mind throughout the entire legal process.
When choosing a lawyer, consider what we have covered in this article. Experience, reputation, communication, and fees. If you have incurred high medical bills, your car accident attorneys will be able to advise you on your rights.
By taking these factors into account and finding the right car accident lawyer for your needs, you can have confidence that someone is fighting for your best interests and helping you get the compensation you deserve for your car accident.
With over 75 years of collective experience fighting cases just like yours, the team here at The Law Place is uniquely positioned to help. We can take over the paperwork, deal with insurance companies, investigate on your behalf and build a strong compelling compensation claim.
To request your free consultation from our team of Orlando car accident lawyers, call us at (941)-444-4444 to talk through your case.