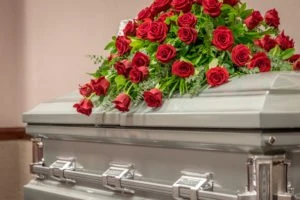 The necessities of modern life mean that most of us get behind the wheel of a car or other motor vehicle every day, despite this being statistically one of the most risk-filled daily actions. This means that, unfortunately, fatal car accidents are a reality for thousands of Americans every week.
Dealing with the grief of a sudden loss is a life-shaking event in itself, but many families are also blindsided by the practicalities that come with it – be that the loss of household income, staggering funerary costs, or the fact that their loss was another driver's fault. If you were involved in the accident, you might be suffering your own injuries, or you may now find yourself stuck with your lost loved one's extortionate medical bills. Thankfully, you are not alone. The personal injury lawyers from The Law Place in Venice can help you deal with all of these circumstances and more.
The staff at our law firm have over 75 years of experience dealing with the various legal complexities of fatal car crashes. Not only that, we only employ the most compassionate personal injury attorneys to ensure that your loss isn't grossly reduced to simple figures and compensation. To find out how we can help with your specific situation, get in touch with our Venice office today for a free consultation to review your case.
Contact us today at (941) 444-4444 to discuss your case in an understanding, supportive and obligation-free environment. Our lines are always open!
Car Accident Fatalities in Venice
We can use the Florida Department of Highway Safety and Motor Vehicles (FMSMV) to see exactly how dangerous the roads in Venice, Florida, can be.
According to 2020's report, across Sarasota – the county in which Venice is situated – a total of 5,780 reported car accidents happened in 2020. Of these crashes, 58 involved fatalities, with a total number of 64 lost lives.
Venice's world-famous beaches and rolling natural beauty attract tourists from all over the United States and beyond. Add this to regular day-to-day traffic and heavy transport industry, and you can see how easily an accident could occur.
Our team of dedicated attorneys fight and win for Floridians.
Common Causes of Fatal Car Accidents in Venice, Florida
There are many ways that someone could become involved in a car accident that wasn't their fault, which tragically leads to a fatality.
There are generally two broad categories which these accidents fall into, those which are the fault of another's negligence and those which constitute relatively blameless accidents.
We have listed the situations most commonly seen by our team of personal injury attorneys below:
Distracted driving – This is one of the leading causes of car and motorcycle accident cases in America. Usually, the distraction takes the form of mobile phone use while driving – but loud music, conversations, and even eating while driving can lead to someone paying a negligent amount of attention to the road.
Reckless driving – The negligence of another person can easily lead to a tragic accident on the road. Speeding, aggressive driving, and unsafe maneuvers are all common examples.
Drinking under the influence – When somebody is under the influence of alcohol or drugs, they will demonstrate a dangerous combination of slowed reaction times and falsely increased confidence. This leads to a staggering amount of car accidents each year.
Fatigued driving – Driving while overly tired may cause drivers to lose focus, suffer from slowed reaction speeds or fall asleep at the wheel entirely and lose control of their vehicle.
Poor weather conditions – Heavy rain, fog, icy road surfaces, and other freak weather conditions can play havoc with the roads in Venice, FL., and easily lead to a fatal car accident case.
Poorly maintained roads – Road surfaces that are neglected may feature dangerous cracks or potholes, which can easily send a vehicle out of control and cause a serious accident.
Technical malfunctions – There are many ways in which an accident victim's car or another road user's car could go wrong and cause a fatal accident. Even things like seatbelt failures can cause a relatively minor accident to become extremely serious.
No matter what the cause of the auto accident that caused the loss of your loved one's life, our legal team will be able to identify the correct avenue to get you the compensation you deserve for your loss.
The best way to find out how we can help you to seek justice for a lost family member is to contact us today. We are happy to dispense free legal advice at no obligation to show you what your options are in these hard times.
The Legal Definition of a Wrongful Death Claim
If you have lost a loved one or family member in a car accident case, your best legal move will likely be to file a wrongful death claim.
A wrongful death, as per Florida Statute 768.21, is defined as a death which is called by the wrongful act, negligence, default, or breach of contract, or warranty of another person.
This essentially means whenever a person dies due to the legal fault of another person. In terms of car accidents, this includes the following:
Negligence-based incidents, which a large number of car accidents fall into the category of.
Defective products, such as technical issues with the motor vehicle.
Intentional acts or crimes, such as driving under the influence, or even more direct incidents such as road rage or deliberate crashing.
We're Florida's top litigation team with over 75 years of combined experience
What Specific Damages Are Available Under a Wrongful Death Claim?
If the wrongful death case is successful, the resulting damages will be split into two distinct categories – those which are awarded to the family of the deceased and those awarded to the deceased's estate.
The damages which are commonly paid to the family of the deceased include financial compensation for the following:
The lost services and support which the deceased provided the family members with.
The lost companionship and protection which the deceased provided.
The mental anguish, pain, and suffering caused the surviving family members.
Any loss of a child's parental companionship, guidance, and instruction.
Any medical bills which were incurred as a result of the fatal car accident.
Burial and funerary costs for the deceased.
Damages which are paid into the deceased's estate, to be distributed by the terms of their will, commonly include:
The lost wages, employment benefits, and other various earnings which that person would have been able to continue accruing.
Any medical, burial, or funerary expenses which were covered by the deceased's estate.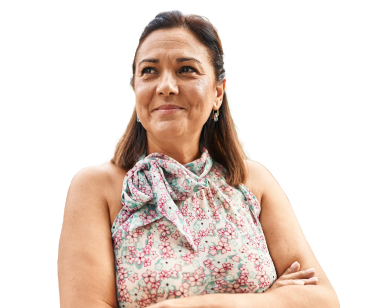 From the initial call to updates on your case status, we are here to get you answers.
Will the Other Party in Your Wrongful Death Claim Receive Criminal Charges as a Result?
You may be wondering whether a wrongful death claim on its own constitutes a criminal charge. It is one thing to seek compensation for an accident and another to potentially put someone in jail.
Wrongful death claims are made as a part of civil law, not criminal law, so there are no jail sentences possible.
This also means that the burden of proof will be lower than in criminal proceedings. This is good news for your claim, as less evidence is needed to prove the other party guilty.
However, if your loved one lost their life as a result of a crime, you are still able to press for criminal charges alongside your wrongful death claim. In fact, evidence will be able to be shared between both legal cases.
Who Is Eligible to File a Wrongful Death Case?
Unfortunately, when somebody is fatally injured after being involved in a car accident, only certain people are eligible to file a wrongful death claim.
This person is known as the personal representative of the deceased. Only the accident victim's children, spouse, or parents are automatically able to file a wrongful death case. However, siblings or blood relatives who have previously been designated as the dependent of the deceased are also eligible.
In most cases, the personal representative will have been declared in the deceased's will. In cases where no will exists, the spouse will usually be automatically designated as the personal representative by the court. In cases where the deceased lacks both a spouse and will, the remaining eligible parties should come to a mutual decision on who to best fulfill the role.
Obviously, as with all other parts of losing a loved one, this can be an incredibly complex and daunting process. It is highly possible that designating a personal representative can lead to tensions, conflicts, and other complications.
With the right legal representation, your accident attorneys will be able to help you and your family figure out the easiest and fairest way to handle the situation and protect your rights as well as the memory of the lost family member. Our 75 years of combined experience have given us the knowledge, experience, and sensitivity required to make the process as painless as possible.
For more information and free legal advice, schedule a free consultation with our office in Venice, Florida, today.
What to Expect From the Process of Filing a Wrongful Death Claim
In situations as daunting as these, it helps to know exactly what you are getting in for. That's why, in this section, we will talk you through exactly what will happen once you get in touch with our law firm.
It all begins with a call to our law firm, where you can arrange a free case evaluation at no obligation. This evaluation will provide you with free legal advice and provide you with a clear roadmap of your personalized strategy options going forward. The advice you will be given at this point will be based on decades of combined experience with other clients in your exact position.
After this, a dedicated personal injury attorney will evaluate your case and determine whether it is best for you to go through the insurance company for your accident claims or to take the case to trial in a Florida court.
No matter which option is best, your car accident lawyers will then perform an in-depth and incredibly detailed investigation into the events of the accident. This will be used to gather the maximum amount of evidence, eyewitness accounts, and other information for the use of demonstrating the fault of the other party and demonstrating the damages to the family. Our law firm has access to both private investigators and specialist car crash reconstructions teams to help to maximize the amount of evidence we have at our disposal.
In order to demonstrate that the amount of compensation you are seeking is accurate, you will be asked to document all of the various injuries and expenses incurred by the car accident that caused your loved one's death. Our law firm will also be able to work together with experts to calculate the amount of future wages and other factors that have been impacted by the accident.
What Is the Statute of Limitations for Filing a Wrongful Death Claim in Florida?
Unlike regular personal injury claim types – such as those for medical expenses, property damage, pain, and suffering, and lost wages – wrongful death claims are bound by a shorter statute of limitations.
The statute of limitations refers to how much time can elapse after an accident before you are unable to make a claim any longer. Florida Statutes 95.11 sets this time period at two years for making a wrongful death claim, with the time limit beginning on the day on which the accident occurred.
As the usual period of time for claiming in accident cases is four years, this Florida Statute catches a lot of people out. Don't be one of those people to lose out on the financial assistance that they deserve. Call us as soon as possible.
When Is the Best Time to Contact a Lawyer in the Event of a Fatal Car Accident?
The absolute best time to contact a Florida personal injury attorney is immediately after the car accident. However, due to the devastating nature of a fatal car accident, this isn't always possible.
Many people think that they have two whole years in which to make their claim, so that means that they can take their time. Unfortunately, the more time that passes, the more difficult it is to maximize your claim amount.
This is because rival legal teams (like those of the party at fault for the car accident) and insurance companies take no consideration of your grief. It is in their best interest to gather as much evidence and create as solid a counter case to decrease your claim and amount and defend their client, respectively.
Every day that passes means that evidence becomes harder to get ahold of, eyewitnesses become unavailable, and opposing cases get stronger.
We realize that you will be processing a lot during this period. That's why our personal injury attorneys will do all of the hard work for you. Compassion and understanding are at the heart of what we do, and we will work tirelessly to ensure your period of grieving is as free from legal complexities and interruptions as possible.
How to Deal With Insurance Companies in the Event of a Fatal Florida Car Accident
We just mentioned how insurance companies would work to reduce your maximum claim eligibility. This is because it is in the best interests of the insurance company to pay out as little as possible. They employ teams of both lawyers and claims adjusters to this end.
However, there are things that you can to ensure this does not happen to you. Besides enlisting the help of experienced personal injury attorneys as soon as possible, you should ensure you do the following.
Firstly, you will be obliged to report the accident to your insurance company. This is usually within a period of 24 hours but may vary from company to company. Insurance companies take advantage of the claimant's shaken state to attempt to gather unnecessary details to lower the claim amount.
Only disclose the bare minimum to your insurance company, preferably after discussing it with your personal injury attorney – who will be able to tell you exactly what the minimum required information will be.
Secondly, you should never sign anything from your insurance company without a lawyer present.
Finally, even if the settlement your insurance company offers you seems attractive, remember that your personal injury attorney will likely be able to negotiate you a better deal. Don't settle for less than you deserve.
What Are the Insurance Responsibilities for Accident Victims in the State of Florida?
Florida is what's known legally as a no-fault state. This means that, as per Florida Statue 627.7407, both parties are obliged to deal with their own car insurance companies to make an insurance claim, no matter who was actually at fault in the accident.
This means that every driver on the road of Florida is legally obligated to carry a Personal Injury Protection insurance policy in case of personal injury claims.
There are, however, limitations to this type of insurance. Under Florida Statute 627.736, your insurance company is only under the legal responsibility to cover $10,000 in disability and medical benefits for any injuries received in an accident and only $5,000 in death benefits.
Any amount of compensation that falls outside of the scope of this insurance will require you to take it to trial through the Florida courts. This is why having a knowledgeable and experienced personal injury lawyer is so important when it comes to getting the compensation you deserve.
How Much Will Legal Representation by The Law Place in Venice, Florida, Cost?
Many people are put off from employing accident attorneys to maximize their compensation amount due to pre-conceived ideas about the cost of high-quality legal support. This is understandable, considering the death of a loved one is a time fraught with financial insecurity due to lost wages, medical bills, funerary costs, property damage, and many other factors.
However, all of the accident attorneys at The Law Place work on a contingency basis. This means that all auto accident and other personal injury claim types take place on a no-win-no-fee basis.
All of the legal fees you accrue will only be charged once your auto accident case is settled and complete, where the fees will be subtracted from the total settlement amount. If your case is unsuccessful, it won't cost you a single cent – there really is no risk involved.
We believe that when it comes to car accidents and other blameless situations, there should be no risk when trying to protect your rights to compensation under Florida law.
Every contingency case worked by our law firm is strictly monitored by the Florida State Bar Association. This way, you can rest assured that you will not be facing any hidden charges, tricks, or extra costs further down the line.
Contact The Law Place Today
If you have lost a loved one or family member in an auto accident, our personal injury and car accident lawyers can help you to maximize your compensation. Unlike many other law firms, we will be determined in the pursuit of justice while providing you with the understanding, compassion, and support you need in such a challenging time.
We can help you to claim for your loved one's lost wages and benefits, as well as for the expense of any medical treatment they received and the cost of the burial and funeral. On top of this, you could be eligible for compensation for your mental anguish, loss of companionship, and more. To find exactly how one of our car accident lawyers can help you, all you need to do is make a call to our office in Venice, Florida.
Our phone lines are always open, and every call and free case evaluation will be on a no-obligation basis. We are able to provide you with free legal advice over the phone as well as tell you exactly what to expect going forward. Our car accident lawyers have 75 years of combined experience with clients in this field and know the complexities of Florida law and the tricks of insurance companies intimately.
To find out more about how we can help you with your fatal car accident, call our office today. The contact number is (941) 444-4444!