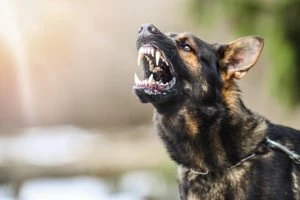 There are not many traumatic experiences as bad as being bitten by a strange, scary dog. As Americans, we expect people to train their dogs or to take appropriate measures if the dog is known to be aggressive or anxious.
Dog bite injuries can range from mild to severe, with some cases taking years or even a lifetime of medical care and therapy for the trauma. For some victims, anxiety, stress, and mental issues can be permanent as a result of a scary dog bite incident.
If you have been the victim of a dog bite attack, or your dog has bitten someone, and you aren't sure what is the best thing for you to do, you should give us a call today at The Law Place. Our team has over 75 years of experience and will be able to give you immediate advice and book you in for a more serious free consultation at a later date if necessary.
We cover almost every type of personal injury claim and have a wealth of expertise. We have dealt with hundreds of dog bite incidents over the year, so we know exactly how to advise you.
Medical bills and expenses following a nasty dog bite incident can be extremely costly, and when the fault lies with a negligent dog owner, then it is seriously unfair for the victim. That's where we come in. We can seek compensation to cover these costs, amongst other damages and related expenses. This means you can take the time to focus on recovering from your incident, leaving the hard work to us.
Our phone lines are open 24 hours a day 7 days a week, so call us when you want. Contact us at (941) 444-4444 to schedule a free consultation with an experienced personal injury attorney to discuss your dog bite claim.
What Should I Do If I've Been Bitten by a Dog?
The very first thing you should do following a dog attack is to call the police and emergency services as soon as possible. The police are crucial if the dog is dangerous or the owner is being aggressive and will file a report that is an extremely strong piece of evidence if you need it later on in court. If you do not call the police, then the other party may dispute your claim, and it will be your word vs. theirs. The police will take the other party's contact details, too, and this reduces the chance that the other party will give you fake details before disappearing.
If you have sustained an injury, make sure you call for an ambulance or medical help before calling the police. When you speak to the operator, make sure you tell them you need both police and medical assistance.
Seeking medical assistance is absolutely crucial as they will be able to make sure that the wound is cleaned properly. The worst dog bite injuries are the ones that people leave without seeking care, as they may get infected or the dog may be carrying diseases like rabies.
Medical assistance isn't just for your health either. When it comes to seeking compensation further down the line for things like medical bills and expenses, having a record of your injuries from a medical professional is incredibly useful.
Finally, once you have prioritized your health and spoken to the police, now is the best time to get in touch with a law firm that has experience dealing with dog bites and tell them that you want to consider legal representation. They will give you immediate advice and, if necessary, book you in for a more formal free consultation to discuss your best options.
Call The Law Place today for a free review of your case and find out how much money you may be entitled to.
How Much Is the Average Dog Bite Settlement?
Just like with the majority of personal injury claims and cases, it is almost impossible to state how much you will be awarded. Claims like this can be extremely complex, and the amount that you will be able to claim will depend entirely upon your circumstances and situation.
According to The Centers for Disease and Control and Prevention, over 4.5 million dog bites happen every single year, and every case will have a number of different extenuating factors. The final overall settlement that you will be awarded will depend upon the severity of your injury, the competency of your lawyer, and the damages that occur as a result of the incident.
How much compensation you could receive from your case will depend on the following factors:
How severe your injuries are.
How much any medical treatment necessary to treat the injury costs.
How much loss of income the victim suffered due to the accident.
The psychological trauma suffered as a result of the attack.
At The Law Place, we offer a free consultation and case evaluation. This is so that we can get to understand your case better and evaluate the strength of your case. This will allow us to give you our honest opinion on the best course of action to take for you personally.
Call us today to find out how much money you could get for your accident.
How Is a Dog Bite Claim Settled?
Working out exactly how much compensation you should seek is a complex task, one that should be undertaken by a skilled lawyer with years of experience in claims just like yours. Commonly, dog bite incidents are settled outside of court between insurance companies and your attorney. Your attorney's job is to work out what they think you could seek in the courtroom and put that offer to the 3rd party insurance company.
If this amount is reasonable and fair, most insurance companies will agree to settle out of court instead of risking making the same payment plus court fees during a drawn-out legal battle.
With complex cases like dog bites, your attorney will attempt to make sure that your case is as watertight as possible. This means that your case will be strong enough to withstand a court case. Many insurance companies will dispute the liability in the case of a dog bite attack. This is easier for them than paying out a large sum of money. If the dog bite was clearly the fault of a negligent owner, they might not try this tactic.
It is worth bearing in mind that Florida is a strict liability state. This means that a dog owner can be held liable for the actions of their dog, even if the dog has no history of biting or aggression.
The best way to ensure that you can seek the highest amount of compensation following a dog bite incident in Florida is to obtain the aid of a skilled attorney who knows how to deal with the complex laws around dog bites.
Here at The Law Place, we know exactly what the best route of attack is in cases like this. We know how to prove liability and present a case that is almost impossible to dispute. This makes it much more likely that they will settle out of court and, if not, will mean you have a much higher chance of success at winning a case if it moves to the courtroom.
When Should I Sue for a Dog Bite Injury?
Following a dog attack, we find that many victims are reluctant to seek the help of a skilled legal attorney. This is usually because dog bites and other injuries caused by dogs can cause immediate and terrible mental trauma. During the initial recovery phase, this can cause anxiety and stress, and in these states, people are less likely to pick up the phone to speak to a lawyer.
It is extremely important to take note of the statutes surrounding dog bites. These state that victims of dog bite injuries have four years from the date the incident occurred to arrange a personal injury lawsuit, as per Florida Statue 95.11. If you fail to make a claim during this timeframe, it could mean you ruin your chances of receiving compensation.
Whilst you do have these 4 years to file a lawsuit, in almost all personal injury cases, from dog bites to car accidents, filing a suit ASAP is always the best option. The closer to the event, the easier it is to collect and verify evidence, expenses, and damages. Evidence can go missing, doctors' records could be wiped, and the memories of anyone who witnessed the accident can fade the longer you leave it.
If you want the highest chance of winning your claim and obtaining the highest possible compensation available, you should seek legal representation at the earliest possible moment.
Damages That Can Be Claimed After Sustaining a Dog Bite Injury
As well as the physical and mental suffering that you might incur following a dog bite injury, there is a likely chance that you have also suffered some form of monetary damages. From medical bills to loss of wages, damages like this can be recovered.
Our attorneys have a wealth of experience in dealing with personal injury lawsuits and cases involving dog bite wounds. We will be able to quickly assess which damages you should claim and will be able to calculate any pain and suffering damages that do not have a monetary value.
Damages you could be able to claim after a dog bite injury include:
Medical bills – After a dog bite, you will have most likely have received medical care to treat your injuries. Medical bills can be very expensive, and treatments, including physical therapy, can cost thousands of dollars. An attorney can help you recover these medical expenses.
Lost wages – Following a dog bite, victims may be unable to work and earn money to cover their essentials, including rent and bills. In order to recover these lost wages, a lawyer must be able to hold the other party at fault and liable for the incident. Once liability is established and proven, you may be able to recover past, present, and future lost wages.
Pain and suffering – Unfortunately, pain and suffering are a common occurrence for victims of dog bites. If you have suffered from physical injuries or emotional trauma as a result of a dog bite, you could claim compensation.
Emotionally, physically and financially, dog bite injuries can be devastating. By fighting your case and seeking the maximum compensation for your damages, a skilled personal injury lawyer can help you to reclaim any losses and a payout that will help dramatically moving forward with the rest of your life. You shouldn't be responsible for paying your medical bills or losing wages for something that wasn't your fault. Get in touch with a skilled accident attorney today and let them fight your corner.
Contact The Law Place Today
After a dog bite, you shouldn't have to deal with your injuries, expenses, and emotional trauma alone. By trusting in a skilled personal injury firm like The Law Place, you will be able to focus on what's really important, your recovery.
Compensation is important, and you can rest easy knowing we are fighting tooth and nail in order to secure you the best possible outcome, leaving you one less thing to worry about.
Luckily, at The Law Place, we know and understand Florida law like the back of our hands and have extensive experience in handling and winning personal injury cases.
Our phone lines are always open! Call us at (941) 444-4444 for a free consultation with a leading attorney at our firm and find out how much compensation you may be entitled to.