Tow truck accidents in Orlando, Florida, can be hugely catastrophic. These accidents tragically cause serious injuries and fatalities. If you or a loved one has been injured in a truck accident, you may be entitled to compensation. At The Law Place, we have a team of reputable Orlando truck accident lawyers who can help you achieve the justice you deserve.
We understand that no amount of compensation can ever remove the trauma and suffering you have experienced. No one deserves to suffer in a truck accident. For this reason, our legal team works endlessly to ensure that our clients recover the compensation they deserve to cover their medical expenses and aid their rehabilitation. You should not have to suffer financially through no fault of your own.
In severe tow truck accident cases where trucking companies are held liable, lawyers will not hesitate to take these companies on. You may be able to recover additional compensation from the trucking company involved in your case. To learn about the legal options available to you, call us today to schedule a free consultation at (941)-444-4444.
Common Injuries Suffered by Tow Truck Accident Victims
The injuries suffered by victims in tow truck accidents are generally more severe than the injuries suffered in passenger vehicle accidents. This is because they are large trucks that can cause a great deal of damage. Some of the most common injuries suffered in trucking accidents are:
Spinal cord injuries.
Traumatic brain injuries (TBI).
Broken bones.
Paralysis.
Back injuries.
Neck injuries.
Paralysis.
Burns.
Lacerations.
Internal organ damage.
Internal bleeding.
Regardless of whether you have suffered minor or severe injuries, you can be entitled to compensation. We advise that all injured victims get in contact with our law firm to find out whether they are eligible to file a personal injury claim.
Common Causes of Tow Truck Accidents
Tow truck accidents in Orlando can occur for a wide range of reasons. Sometimes, negligent truck drivers can be at fault. Other times, accidents can be caused by negligent trucking companies, poor weather conditions, and more. The state of Florida is a no-fault state, therefore where the fault lies in your truck accident case is almost irrelevant. The first port of call for a truck accident victim is to seek compensation from their Personal Injury Protection (PIP) insurance. Nevertheless, we have stated some of the most common causes of tow truck accidents below.
Truck Driver Tiredness
Tired drivers cause hundreds of crashes every year in Orlando. Truck drivers are more likely to be involved in truck accidents caused by fatigue than other drivers. This is because tow truck drivers are required to spend several hours driving every day. Furthermore, trucking companies typically enforce strict deadlines on their drivers that require them to drive for long hours. It is not uncommon for drivers to drive for more hours than they are legally supposed to, to meet their deadlines.
Driver tiredness is also referred to as driver fatigue and drowsy driving. When a truck driver falls asleep behind the wheel, they lose control of their vehicle. Losing control of a tow truck can be deadly. Not only is the life of the driver at risk, but also the lives of pedestrians and other road users.
Inadequate Maintenance
Another frequent cause of commercial truck accidents in Orlando is poor maintenance. Tow trucks, like all large trucks, require regular servicing to ensure they are safe and road-worthy. Unlike average passenger vehicles, these trucks are more likely to travel thousands of kilometers every month. The amount of traveling these vehicles do across the state of Florida and the country as a whole means that they are more likely to suffer faults. Some common faults that can cause truck accidents in Orlando include blown-out tires, broken lights, and worn-out brake pads.
It is the responsibility of a trucking company to ensure that its fleet of vehicles is serviced regularly and maintained to a high standard. If an experienced truck accident lawyer discovers in their investigation that the trucking company in your case failed to sufficiently maintain its vehicle, you make be entitled to claim additional compensation from the trucking company. It is worth discussing this with your lawyer if you think this may be a factor in your case. The more severe the truck accident, the more compensation a victim can recover.
Lack of Truck Driver Training
All commercial truck drivers in the United States are required to obtain a Commercial Driver's Licence (CDL). To earn one of these licenses, drivers are required to undergo training. Unfortunately, not all truck drivers complete the training necessary to drive these large vehicles. This may be because they don't drive commercially or because they have fraudulent licenses.
Tow trucks are not easy vehicles to drive and maneuver. An inexperienced driver can make a dangerous maneuver that can cost lives.
Driving Over the Legal Limit
Speeding is a further leading cause of traffic accidents in Orlando, FL. Tow Trucks that are being driven over the legal limit are more dangerous than speeding passenger vehicles. This is because they have much larger stopping distances. Therefore, they are less likely to come to a safe stop before colliding with a hazard.
Although speeding drivers can be blamed for causing Orlando truck accidents, trucking companies can also be at fault. If a trucking company has implemented strict deadlines, a truck driver may feel the need to speed.
Drunk Driving
Driving under the influence (DUI) is a serious traffic offense in Florida that is punished severely. Not only is driving while intoxicated reckless, but it can also be fatal. For this reason, commercial vehicle drivers are subjected to stricter intoxication laws than average car drivers. It is illegal for a commercial truck driver to have a blood alcohol concentration (BAC) of .02% or above. Most other drivers can only be arrested if their BAC is .08% or higher.
Drunk driving is dangerous because intoxication slows down reaction times and causes people to make irrational decisions. Every year in Florida many commercial drivers are caught driving intoxicated because they are unaware that prescription medication and over-the-counter medication can impair them.
Distracted Driving
More and more traffic accidents are being caused by distracted driving. This is because drivers today are distracted by a whole range of devices. For example, cell phone usage, navigation system usage, food, and passengers can cause a truck accident to occur. It is easy for a truck driver to become distracted and lose concentration on the road and their surroundings. Truck drivers are more likely to give in to temptation and use their cell phones and play with navigation systems than the average driver because of the long hours they spend on the road. The more hours driven, the more bored a driver becomes.
Improperly Secured Cargo
A further leading cause of tow truck accidents in Orlando is improperly loaded and secured cargo. When cargo isn't secured properly, it can shift around during transportation. Shifting cargo is dangerous because it can cause a truck to become unbalanced. An unbalanced trailer is far more likely to tip over in poor weather conditions and during turn maneuvers than a secured tow truck.
Tow trucks that tip over are very dangerous. If they crush other vehicles, they can cause severe injuries and fatalities. Therefore, securing and loading cargo is important and must be done properly by a truck driver.
Our team of dedicated attorneys fight and win for Floridians.
The Difference Between a Passenger Car Accident and a Tow-Truck Accident Injury Claim
Filing a personal injury claim for an injury suffered in a truck accident can work slightly differently from claims involving car accident injuries. This is because, in tow truck accidents involving commercial trucking companies, a trucking company can be responsible for the accident. The difference in ownership in truck accident cases can complicate these cases. An experienced truck accident attorney may need to fight a trucking company's strong legal team to ensure that their client recovers the full amount of compensation they deserve.
The complicated nature of tow truck accident claims is why we advise that injured victims contact a reputable law firm. These cases can be tricky to navigate and may require the assistance of a professional team of attorneys.
Federal Laws that Apply to Commercial Vehicles
In the United States, the Federal Motor Carrier Safety Administration (FMCSA) is tasked with monitoring the trucking industry. They are involved in the passing of federal laws and regulations that commercial trucking companies must adhere to. We have listed some of these federal laws below.
Working Hours
The number of hours that commercial vehicle drivers can operate their vehicles is regulated. The regulation of service hours was introduced to try and reduce the number of truck accidents occurring because of driver fatigue. Therefore, drivers are legally only allowed to drive for 11 hours during a 14-hour shift. Then, they must have at least 10 hours off work so they can sleep and rest.
All commercial vehicle drivers are required to track their service hours electronically in truck drivers' logs. Their logs will produce paper trails that can be randomly checked by federal investigators at any time. If a driver is found to be driving for more hours than they legally should, both them and their employer can be penalized.
Commercial Truck Training
All commercial truck drivers must obtain their Commercial Driver's License (CDL). To earn one of these licenses, a driver will need to complete specific training sessions. Drivers tasked with transporting hazardous cargo may have to undergo additional training. For example, a driver will need to learn how to safely transport oil, chemical waste, gas, and more.
It is a criminal offense to drive a commercial vehicle without a CDL. Offenders are likely to be punished severely with fines, jail time, and more.
Intoxication
The dangers of driving while intoxicated have already been outlined. It is against federal law for commercial tow truck drivers to operate their vehicles with a blood alcohol concentration (BAC) of .02% or higher. Furthermore, it is illegal for truck drivers to carry alcohol aboard and have bottles in their cabins. An exception is made if the vehicle has been tasked with transporting the substance. Nevertheless, it should never be found in the driver's cabin.
To ensure the sobriety of truck drivers and in the interest of public safety, truck drivers are frequently required to undergo random testing. Driving Under the Influence (DUI) is a serious offense that is punished harshly. Truck drivers face stricter DUI laws and are monitored more closely than average drivers.
Physical Health and Fitness
Tow trucks and semi-trucks are large vehicles that require physically fit and healthy drivers to operate them. There is a certain standard of fitness that all truck drivers must have if they wish to drive commercially. Therefore, most tow truck drivers will be required to complete physical exams every two years. A person can have their commercial license revoked if they are found to be too unfit to handle a tow truck. Although this may seem harsh as drivers lose their livelihoods, it is in the interest of public safety.
Securing and Loading Cargo
It has already been established that a leading cause of tow truck accidents in Orlando is improperly loaded and secured cargo. To try and avoid these truck accident cases, drivers must learn how to safely load tow trucks.
We're Florida's top litigation team with over 75 years of combined experience
Florida Laws that Apply to Commercial Vehicles
In addition to federal laws, commercial tow truck drivers in Orlando must abide by further regulations implemented by the state of Florida. Some of these rules and regulations include:
All commercial truck drivers need to carry valid registration and tags at all times.
Truck drivers need to carry and present a valid state number or Department of Transportation number on their vehicle.
Fuel decals are required for commercial vehicles that weigh above 26,000 pounds, have three or more axles, and/ or operate on the interstate.
All trucks must be regularly and properly maintained.
No vehicle can weigh more than 80,000 pounds. Overweight vehicles can be penalized and forced to unload their cargo.
No vehicle can be taller than 13'6″ for safety reasons.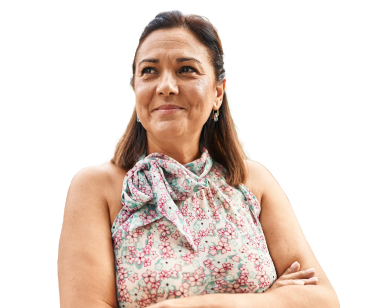 From the initial call to updates on your case status, we are here to get you answers.
What to Do After Suffering a Tow Truck Accident in Orlando, FL
Tow truck accidents in Orlando can be severe. We hope that you are reading this preemptively and are never involved in such an accident. There are a few things that you must be aware of if you do ever suffer a tow truck accident. By following our advice you will be protecting your physical health, financial wealth, and legal rights.
Stay Safe and Calm
Firstly, you should stay as calm as you can. After suffering a traumatic accident it is natural to panic and behave irrationally. The calmer you are, the better. You first of all need to assess your injuries. If you think you have suffered serious injuries, you must stay still. By moving, you risk making your injuries worse. You should wait for the arrival of emergency services.
If your injuries are not life-threatening, you should try and move to safety. Oncoming traffic can be dangerous. Furthermore, if you are well enough to do so, you should aid other victims at the scene. Ensuring the health and safety of everyone involved in the tow truck accident is the most important thing.
Call Emergency Services
Secondly, you should call 9-1-1 if no one else has already done so. Most tow truck accidents will require the presence of the police. This is because the police will need to close and clear the roads, assist the injured, manage the situation, and file police reports.
Most people who suffer a tow truck accident will require treatment from emergency medical services. Sadly, many people avoid calling for an ambulance because they fear medical expenses. The cost of medical care should not prevent you from seeking the treatment you deserve. An Orlando truck accident lawyer at The Law Place can help you recover these costs at a later date.
Collect Evidence
In addition, if you are well enough to do so, you should try and gather evidence at the accident scene. This includes taking photos, taking videos, collecting the contact information of witnesses, and more. The more evidence you can collect, the better as it will help your lawyer build you a strong case.
Don't Apologize or Admit Fault
Finally, you should avoid admitting fault and apologizing. We understand that it is easy to feel stressed and overwhelmed immediately after suffering a tow truck accident. Some people at your accident scene may try and coerce you into admitting fault. You should remain calm and avoid making a statement until you have had the chance to talk to a reputable personal injury law firm. A lawyer at The Law Place can advise you on what to say to your insurance company after suffering an accident.
It is important to remember that everything you say and do at the scene of your accident can be negatively held against you.
Damages that Truck Accident Victims Can Claim for
If you or a loved one has suffered injuries in an Orlando tow truck accident there are a range of damages that you can claim compensation for. Some of these damages include:
Medical expenses.
Future medical bills and treatment.
Lost wages.
Reduced earning capacity.
Pain and suffering.
Wrongful death.
Property damage.
Permanent disability and disfigurement.
Reduced quality of life.
Every truck accident case is different and the circumstances of your case will impact how much compensation you are entitled to. If you decide to hire one of our experienced attorneys, they will complete a thorough investigation into your case to ensure that you are claiming compensation for the maximum amount of damages. Our team will not allow you to be cheated out of the compensation you deserve.
How Truck Accident Claims Work
In most personal injury cases, victims are required to contact their insurance company first. This is because Florida is a no-fault state. All drivers in Florida are required to have a minimum personal injury protection (PIP) insurance coverage of $10,000.
Although, damages in Orlando tow truck accident cases typically exceed this PIP insurance coverage. With the help of a knowledgeable lawyer, injury victims may be able to seek additional compensation from a trucking company and/ or driver. Our lawyers at The Law Place are not afraid to file lawsuits if it helps our clients to recover the compensation they deserve.
How an Orlando Truck Accident Lawyer Can Help You
The most obvious way that our lawyers at The Law Place can help you is to recover compensation for you. However, our team can do so much more. We understand that suffering a tow truck accident will be extremely traumatic and that is why our lawyers will ensure that the claims process is as simple and easy as possible. When you hire one of our lawyers, they will handle all of the paperwork and negotiations with insurance companies so you don't have to. Your rest and recovery is the most important thing.
A member of our team will happily answer all of your questions and guide you through the claims process. You can feel relaxed knowing that your case is being dealt with properly and in safe hands.
Our Legal Fees
All of our personal injury lawyers at The Law Place operate on a contingency fee basis. This basis is more popularly known as a no-win-no-fee. All this means is that you will not have to pay any upfront fees. Your lawyer will only get paid if they help you recover compensation. A small percentage of the compensation settlement you recover will cover our legal fees.
Seeking professional legal help can feel daunting, we understand this. If you have any questions about our fee structure, don't hesitate to contact us today. A member of our professional team can explain our fee structure in greater detail and answer all of the questions you may have.
Our practice, like the legal practice of all law firms in Florida, is monitored by The Florida Bar association. We closely abide by all of its rules and regulations. Therefore, you can trust that our law firm can manage your claim properly.
Do I Need to Hire Truck Accident Lawyers?
Although you don't need to hire truck accident lawyers after suffering an injury in Orlando, we advise that you do. This is because injury victims are far more likely to recover the full amount of compensation they are entitled to with a reputable lawyer backing their case. One reason for this is that insurance companies offer lowball offers to unrepresented victims in hope that they accept. All insurance companies make it their objective to pay out as little money as possible.
When Should I File My Truck Accident Claim?
We advise that you file a compensation claim as soon as you can after suffering an injury in an accident in Orlando. This is because Florida limits the amount of time that victims have to seek compensation. The state's statutes of limitations found under Florida statute 95.11, state how injury victims only have four years to file compensation claims and lawsuits. After these years have passed, victims will be unable to recover the compensation they deserve. Therefore, the quicker you act, the better!
If you have tragically lost a loved one in a tow truck accident, you need to act fast. The law only allows families of deceased loved ones two years to file wrongful death claims and lawsuits after an accident.
How Much Compensation Could I Recover?
The amount of fair compensation you could recover in a settlement will depend on the specific factors of your case. Every Orlando truck accident case is different and there is no such thing as an average settlement. Some factors that can influence how much compensation you can recover include:
The severity of your injuries.
The amount of property damage suffered.
How great of an impact the accident has had on your quality of life.
Your ability to earn a wage.
Whether a fatality occurred.
How Long do Personal Injury Claims Take to Settle?
Some personal injury claims take days to settle, others take months. The length of your claims process will depend on how complicated your personal injury claim is. Injury cases involving tow trucks tend to take longer to settle than cases involving cars. This is because an accident lawyer will have to deal with the insurance company and legal team of a trucking company.
If you have been injured in a truck accident, you may have encountered a mountain of medical expenses. We understand that you may be keen to pay off your bills as quickly as possible. Our team will work as hard as they can to ensure that you receive the maximum amount of compensation possible as quickly as possible.
Should I Call the Police About an Orlando Truck Accident?
Most of the time, you will be required to report a tow truck accident to the police. The only time when a police presence may not be necessary is in relatively harmless cases with minimal damage. This is rare, however, as the majority of truck accidents in Orlando are severe.
If you are involved in a tow truck accident where the presence of police wasn't required, you have the legal obligation of reporting the accident within 10 days of it occurring. This is outlined under Florida Statute 316.066. Failing to report a traffic accident to the police can result in you being in trouble with the law. To avoid this, we advise that everyone reports their traffic accidents, no matter their severity.
Contact The Law Place Today!
If you have suffered an injury in a minor or serious truck accident, you should contact The Law Place today. You may be entitled to a great sum of compensation.
Our legal team has over 75 years of combined experience. We have a team of knowledgeable truck accident attorneys available to help you recover the .justice you deserve
A member of our team will be available to answer your call 24 hours a day, seven days a week. We are here when you need us. To schedule your free consultation, call us now at (941)-444-4444.