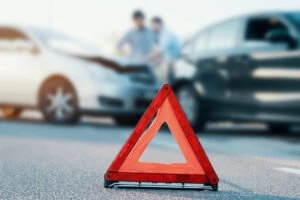 The population of Orlando is rising every year and it has become one of the fastest-growing urban cities in the country. This is great for local businesses and development in the area, however, it has resulted in more traffic on the roadways and a rise in car accidents.
According to the crash dashboard published by the Florida Department of Highway Safety and Motor Vehicles (FLHSMV), around 400,000 car accidents occur every year in the state. These car accidents result in over 250,000 injuries being suffered and over 3,600 fatalities. The serious injuries suffered in these car accidents can change lives forever.
If you or someone you love has suffered an injury in a car accident in Orlando, you may be entitled to compensation. At The Law Place, we have a team of Orlando car accident lawyers who can help you achieve the justice you deserve.
To speak to an experienced car accident lawyer, you should contact us today to schedule your free consultation. Call us now.
Dangerous Car Accidents in Orlando, FL
All car accidents in Florida can cause injuries. Some accidents, however, are more likely to lead to serious injuries than others.
It is important to know what type of car crash you were involved in to determine where the fault lies in your case. The most common types of car accidents suffered in Orlando are listed below.
Rollover Accident
Rollover vehicle accidents are one of the most dangerous accidents to occur. They involve a motor vehicle rolling several times. The injuries suffered in these accidents are commonly catastrophic and fatal.
A rollover accident can occur when a vehicle attempts to make a turn too quickly. They can also occur as the result of swerving too quickly or during difficult weather conditions.
Rear-End Collision
These accidents occur when a car follows the car ahead of them too closely. When the car ahead stops suddenly, a rear-end collision will likely occur. These collisions are fairly common on Orlando highways during periods of heavy traffic.
Rear-end collisions don't typically result in severe injuries. In most cases, these accidents are low-impact and occur while vehicles are traveling at less than 30 miles per hour. To avoid a car accident of this nature, it is important to always leave a safe distance between your vehicle and the vehicle ahead of you at all times.
Head-On Collison
These collisions are the most dangerous kind of car accident to occur, especially when they are high-impact and occur while the vehicles are traveling at great speed. They occur when the front ends of two vehicles come into contact while traveling in opposite directions.
Side-Impact Collison
Side-impact collisions are also known as T-bone or broadside collisions. They occur when the side of a vehicle is impacted during a crash. Most of the time, these collisions occur when a vehicle runs a red light or stop sign. Also, they frequently occur at intersections.
More often than not, these collisions are caused by the negligence of one driver. These car accidents can easily be avoided if all drivers obey Florida's traffic laws. It is important to be cautious of these laws when driving and to look out for the cars around you.
Hit and Run Accidents
These accidents occur when a vehicle collides with another vehicle and then immediately leaves the accident scene. If you are ever involved in a hit-and-run accident, you must document the accident as best as you can. You should try and gather the following information:
License plate number.
The make, model, and color of the other vehicle.
A description of the damage caused to the other vehicle.
The direction in which the other vehicle headed in.
Photos of the damage caused to your vehicle
The location, time, and cause of the accident.
The contact details of any potential eyewitnesses.
You should never attempt to follow the vehicle that has fled the scene. The first thing you should do is call the police and wait for help to arrive.
Sideswiping When Merging
If you merge into a lane, or another car is merging into your lane around you, you are at risk of being sideswiped. These accidents occur when negligent drivers are not aware of their surroundings.
To avoid being involved in a sideswiping collision, you must always be aware of your surroundings. It is important to check your blind spots and the area you wish to merge into before making your maneuver. Drivers who speed over the legal limit are far more likely to be involved in these collisions. This is because they make it more difficult for other drivers to see them.
Typical Car Accident Injuries
There is a whole range of injuries that can be suffered in a car accident. The type of car accident and the severity of the accident can impact the injuries suffered by victims. Some of the most common injuries suffered in Orlando car accidents include:
Traumatic brain injuries (TBI).
Head injuries, including whiplash.
Spinal cord injuries.
Neck injuries.
Internal bleeding.
Internal organ damage.
Broken bones and fractures.
Amputated and crushed limbs.
Burns, lacerations, abrasions, and cuts.
Regardless of the severity of your injury suffered in a car accident, a personal injury lawyer at our law firm will work to ensure that you receive compensation to cover your medical bills. You and your loved ones should not be left suffering because of someone else's negligence.
Do I Need to Seek Medical Attention After a Car Accident?
One of the first things you should do if you suffer an automobile accident in Orlando is to seek medical attention. You should not worry about the medical bills because an accident lawyer can help you claim back these costs at a later date. Your health is important, and you deserve to receive the necessary treatment. We recommend that you seek medical attention even if you think you have only suffered minor injuries. This is because having your injuries documented on a medical record can significantly improve your chance of receiving compensation later.
Furthermore, the adrenaline you can experience following a car accident may discard the true extent of your injuries. You may think that you have suffered only minor injuries, but you may have suffered severe internal organ damage or internal bleeding. Being checked over by a medical professional could save your life.
What Damages Could I Claim After a Car Accident?
Car accident victims can claim a range of damages following their accidents. In most cases, victims will be able to file compensation claims against their insurance company. In some extreme cases, victims can sue the party involved in causing their accidents.
Regardless of who a victim is filing a claim against, they can pursue financial compensation for the following damages:
Medical bills. This includes past, present, and future medical care. It also covers hospital stays, medical equipment, medications, rehabilitative therapies, and additional medical expenses.
Physical disfigurement, impairment, and scarring.
Pain and suffering. This is difficult to quantify but refers to the emotional trauma and distress experienced.
Lost income. This refers to loss of employment and/ or reduced earning capacity.
Deterioration in mental health. This includes mental anguish, depression, stress, and anxiety caused by the car accident and injuries suffered.
Reduced quality of life. If a person's injuries prevent them from participating in activities as they used to, they can be compensated for lack of enjoyment.
Loss of consortium and companionship.
The Average Amount of Compensation Achieved in Car Accident Cases
Unfortunately, there is no such thing as an average amount of compensation achieved in these cases. The amount of compensation you could receive following your Orlando car accident will depend on several factors. These include your role in contributing to the accident, the severity of your injuries, the medical treatment received, the effect on your mental health, and the impact the accident had on your employment.
An Orlando car accident lawyer at The Law Place will do all they can to ensure that you receive the maximum amount of compensation possible for your injury case. A lawyer will be able to investigate your case to ensure that your insurance company isn't cheating you out of the compensation you deserve.
We have helped countless clients in Orlando achieve the best possible outcomes for their auto accident cases, and we can help you too. Our team is committed to ensuring that our clients achieve the compensation they deserve. We won't stop fighting until justice has been served.
Orlando PIP Insurance
In Orlando, all car drivers are required to have personal injury protection (PIP) insurance. This insurance exists to cover the expenses of their own accident-related injuries. Car accident victims will rarely sue another driver or attempt to receive compensation from the other driver's insurance company. However, this does happen in cases that are financially worth a lot. This is because the maximum PIP insurance will pay out to a victim is $10,000. PIP insurance will typically not cover non-economic damages, such as pain and suffering.
Victims who have suffered serious injuries in a car crash can sue a negligent driver. If you are planning on filing a car accident lawsuit, you must speak to a reputable lawyer. Lawsuits are serious and need to be handled appropriately by lawyers who have vast amounts of knowledge and experience.
Who Can Be Blamed for My Orlando Car Accident Case?
Orlando car accidents occur for a range of reasons. Different parties can be blamed for these accidents depending on their circumstances. Regardless of who is to blame, most injury victims will first turn to their personal injury protection (PIP) insurance to recover compensation.
Nevertheless, the blame for Orlando car accidents will commonly lie with the following parties.
Vehicle Manufacturers
It is not uncommon for a car accident to occur because of a faulty car part. Vehicle manufacturers can be blamed for a car accident if they have produced a defective car part that has malfunctioned. These manufacturers will rarely accept blame for car accidents. If a person has failed to keep up with their vehicle's maintenance, a manufacturer will not accept fault.
Road Engineers
Blame for some car crashes can lie with road engineers. A poorly designed road can be at fault for causing a car crash. For example, a faulty traffic light or a missed stop sign can result in a car accident. This is why it is so important for road engineers to complete road works and maintain our streets. Poorly maintained and designed roads can take lives.
Distractions Outside
In some car accident cases, a driver who was not involved in the collision can be blamed for causing it. For example, if the other driver at the scene of the crash was driving recklessly and swerved, it may have caused other drivers to collide. Often, these reckless drivers will flee the scene of the accidents and it can be difficult to prove their identities. This is why gathering evidence and witness statements following a car accident is so important. If enough evidence is gathered to identify the reckless driver, they may be prosecuted.
Another Driver
It is common for an Orlando car accident to be caused by a mistake made by the other driver involved in the accident. For example, if another driver turned into a moving vehicle, they can be blamed for the accident. In Florida, it is rare for an accident victim to file a car accident lawsuit against the at-fault party. Only in cases that involve severe injuries and have resulted in a great financial loss will victims attempt to sue the at-fault driver involved in their case.
What to Do After Suffering a Car Accident
We hope that you are reading this as a precautionary measure and that you never suffer a car accident. However, it is important to know what to do after an accident to help protect your rights and chances of recovering fair compensation.
Visit a Doctor
The first thing you should do after suffering an accident is to look after yourself. Your health is the single most important factor. You owe it to yourself to visit a doctor and seek the necessary treatment. Many people in Orlando avoid visiting doctors because they fear medical bills. We understand that mounting medical bills can feel daunting. You mustn't let these bills panic you. An Orlando car accident lawyer at our law firm will work to ensure that you recover the cost of treatment in a compensation settlement.
Collect Evidence
The second thing you should do, if you are well enough to do so, is collect evidence. This involves taking photos and videos of the accident scene, gathering the contact details of witnesses, and documenting your recollection of events. The more evidence you can collect, the stronger your personal injury claim will be.
Talk to a Car Accident Lawyer
Another thing you should do following a car accident in Orlando is contact our car accident lawyers. Many people miss this step after they have suffered a car crash. A lawyer can help a victim in a variety of ways, and they can prove to be hugely important in personal injury cases. Victims who are supported by reputable car accident lawyers are far more likely to receive the compensation they deserve compared to victims seeking compensation alone.
How Much do Orlando Car Accident Lawyers Cost?
In Orlando, many people assume that seeking legal representation is unaffordable. This is not the case. At The Law Place, we operate on a contingency fee basis. This is more commonly known as a no-win-no-fee basis. Our Orlando car accident attorneys operate on a contingency fee basis because we have our clients at heart.
You don't need to pay anything upfront if you want help from one of our personal injury attorneys. You can feel rest assured knowing that at no stage during the legal process will you encounter any surprise bills. This is because your attorney's legal fees will be deducted from the final settlement that they achieve for you. Therefore, if your attorney is unable to help you achieve compensation, you don't have to pay them a dollar. You have nothing to lose by hiring one of our attorneys!
In addition, all contingency work in Florida is monitored by The State Bar Association. Our law firm abides by all of its regulations and rules closely. We are a reputable law firm that you can trust.
When Should I Make a Personal Injury Claim?
At The Law Place, we strongly recommend auto accident victims file personal injury claims as soon as they can following their accidents. This is because the law in Florida does not grant injury victims infinite time to make these claims. Under Florida's statutes of limitations, outlined under Florida Statute 713.23(3), injury victims only have four years to make a compensation claim. Although four years may seem like plenty of time, many victims are surprised at just how quickly the years can pass. Once these years have passed, a victim will be unable to receive compensation for their injury.
Furthermore, it is important to act quickly because the quality of evidence degrades over time. For example, the longer a victim leaves it to make a claim, the greater the chance that surveillance footage will be wiped and witnesses will be unavailable to speak to. To receive the maximum amount of compensation possible, a victim and their auto accident attorney will be required to have a strong case. The more valid evidence a victim has, the greater the chance of them receiving a favorable financial outcome.
Distracted Driving
In Orlando, distracted driving is a leading cause of car accidents. Distracted driving occurs when a driver does not give their full attention to the road. Some of the ways that drivers get distracted in their vehicles include:
Texting.
Checking social media.
Taking photos.
Talking on a phone call.
Making a video call.
Turning their heads to engage with their passengers.
Eating and drinking.
The law in Florida restricts the use of cell phones while drivers are behind the wheel. This can be found under Florida Statutes 316.306. If a police officer catches you driving while distracted and using your cell phone, you could be held liable in a civil court if you cause a car accident.
Forms of Negligent Driving
Distracted driving is not the only form of negligent driving that is illegal in Florida. Some other illegal behaviors used by motorists that can cause car accidents are:
Speeding.
Driving under the influence (DUI) of alcohol and/ or drugs.
Failing to keep a vehicle within its chosen lane.
Driving in the dark without headlights on.
Failing to keep a safe distance between their vehicle and the vehicle ahead of them.
Wrongful Death Claim
Tragically losing a loved one in an auto accident can be very painful. We understand that no amount of financial compensation will ever make up for the loss of your loved one, but it can help aid you in your grieving process.
If you have lost someone dear to you in a car accident, you should speak to a lawyer because you may be able to recover compensation in a wrongful death claim or wrongful death lawsuit. The amount of compensation that you could receive will depend on the specifics of your case. This compensation covers funeral expenses, loss of companionship, lost wages, pain and suffering, and more.
It is important to act quickly if you want to file a wrongful death claim. This is because Florida's statutes of limitations only allow people two years to file these claims following the loss of their loved ones.
How Can an Orlando Car Accident Lawyer Help Me?
Suffering injuries in an Orlando car accident can be very traumatic. The experience of your car accident may have left you suffering emotionally and financially. At The Law Place, we have an Orlando car accident lawyer that can help you. All of our lawyers go above and beyond to help their clients. Your lawyer from our law firm will do more than simply act as your legal representation. They will be a confidant and a shoulder to lean on.
There are many ways that an Orlando car accident lawyer can help you. Some of these ways are:
Offer you some unbiased and honest legal advice.
Guide you through the whole legal process.
Help you navigate Florida's complex personal injury law.
Listen to and answer all of your questions.
Investigate your car accident case and gather evidence.
Handle all the paperwork and negotiations with your insurance company on your behalf.
Fight for your car accident lawsuit in a courtroom.
Is It Worth Hiring Car Accident Lawyers?
Car accident victims don't have to seek legal representation. The decision to hire a lawyer after suffering a car accident injury is completely yours. Many Floridians will attempt to recover compensation alone. At The Law Place, we strongly believe that hiring a car accident lawyer after suffering an accident is worth it. This is because a lawyer will fight to ensure that accident victims recieve a fair financial settlement. Insurance companies will typically give lowball offers to people who lack reputable legal representation. These companies strive to make a profit, and they frequently avoid handing victims the fair compensation that they are entitled to.
Secondly, hiring a lawyer can be a huge relief to someone who has suffered a very bad car accident. A lawyer can ease victims from legal burdens and stresses. The only thing that an accident victim should focus on is rest and rehabilitation. Once a victim has hired a lawyer, they won't have to worry about a thing as all of the legal paperwork will be handled for them.
How Long do Car Accident Cases Take to Settle?
Many factors can determine the length of car accident cases. The law, Florida Statute 627.4265, states that an insurance company must pay the agreed-upon settlement within 20 days after the written claim was finalized. This gives you an idea of how long a case will take to settle once an agreement has been made.
Although, the time it takes to reach an agreement will vary. Every case is unique. In cases where insurance companies are hesitant to pay out to a victim, a lawyer may take days or weeks to gather enough evidence to present the insurance company with a strong case. If you have been injured in a car accident and are in desperate need of compensation, it is worth speaking to one of our lawyers. A member of our team will be able to examine your case and give you a rough estimation of how long a case like yours might take to settle.
Contact The Law Place Today!
If you or someone you love has been injured in an Orlando car accident, you must act quickly. It is in your best interest to contact a reputable law firm. You may be entitled to compensation worth thousands of dollars and not even realize it.
Our team of Orlando car accident lawyers has over 75 years of combined experience. Over the years, they have gathered solid knowledge and understanding of Florida law that can prove to be hugely beneficial to your case. As well as dealing in personal injury law, our other practice areas include criminal law, family law, corporate law, and more.
To begin your journey to compensation, you must schedule a free consultation with one of our Orlando car accident lawyers. Someone will be available at our law office to take your call 24 hours a day, seven days a week.
Phone us now at (941)-444-4444.