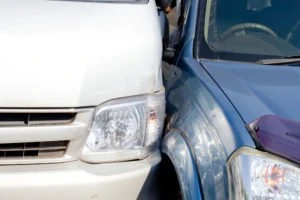 Road accidents in Fort Myers come in all shapes and sizes, but those involving multiple vehicles are particularly dangerous. They are not uncommon either – over a third of car accidents across Florida involve more than two vehicles. An auto accident with multiple impact points can lead to particularly severe personal injury, not to mention the associated medical bills and complex insurance details involved with multiple drivers.
Another challenge faced by those involved in a Fort Myers car accident with multiple vehicles is the complexity surrounding who is at fault. To claim compensation through an accident lawyer, a driver must have strong evidence that they were not the at-fault driver and that the losses incurred were due to someone else's actions. Even in cases where they are clearly not the cause of the accident, it can be difficult to determine which of the other drivers involved was the main cause.
This makes it all the more important to contact Florida personal injury lawyers as quickly as possible. At The Law Place, our team is available around the clock to begin a free consultation. The sooner our car accident lawyers can get to work on a case, the easier it will potentially be to work out who was responsible for what and what compensation is available. If you need a law firm in Fort Myers, FL., contact us today.
Common Causes of Multiple-Vehicle Accidents in Fort Myers
Finding fault in car accidents involving multiple vehicles is rendered difficult by the fact that one or more individuals may have failed to exercise their duty of care towards other road users. It can be the fault of just one driver, or potentially the fault of multiple, but in the majority of vehicle accident cases, the following factors play a part:
Fatigue – Tiredness on the roads is an invisible challenge that will inevitably continue to contribute to car accidents across Florida. The weather alone contributes to heightened fatigue compared to much of the rest of the country, but it is not the only cause. With no way to officially measure someone being too tired to drive, unlike for driving under the influence, it is down to the drivers themselves to determine whether they are in a fit state to operate a motor vehicle. If they are wrong in their assessment, the risk of an accident is greatly increased.
Driving under the influence – Driving while impaired can be even worse than fatigue, especially as it is often a conscious decision on the part of the driver. Returning a blood alcohol level of more than 0.08 while operating a motor vehicle is against the law in its own right and a huge factor in causing car accidents involving multiple vehicles.
Driving recklessly – When the duty of care to other road users is abandoned completely, we enter the territory of reckless driving. This is when a driver prioritizes themselves over other road users. Speeding and tailgating are just two examples of this, and they are both major contributors not only to the number of car accidents on Fort Myers roads but also their severity.
Poor conditions – While Florida is known for its fantastic weather, the area also gets more than its fair share of rain. Treacherous conditions are nothing out of the ordinary, and many drivers will be accustomed to modifying their driving habits to suit. However, even with additional care, wet surfaces and poor visibility can always serve as the driving factor behind auto accidents.
Mechanical failure – There is no shortage of service and maintenance companies in Fort Myers, but the vehicles themselves can often be at fault for causing a crash. If the driver poorly maintains the car or truck, they may be found at fault. If the service company was negligent in maintaining the vehicle, they too might become involved in the legal claim.
Our team of dedicated attorneys fight and win for Floridians.
Potential Injuries as a Result of a Fort Myers Car Accident
Multiple vehicle accidents result in an increased chance of serious injuries. Some of those involved in a crash will suffer no more than when just two cars are involved, but there is an increased likelihood of multiple impact points for at least some of those involved. This may, for example, combine a rear-end shunt with a head-on collision. The fact that other drivers may be going at different speeds, and potentially even in different directions, further increases the chance of injury. The most common injuries reported after such a crash include:
Lacerations and bruises
Head or neck injuries and brain trauma
Broken bones
Internal injuries
It is clear that the severity as a result of a crash can vary wildly. In some minor cases, an insurance company will be able to take care of damages. However, it is impossible to predict the actions of others involved, nor to understand the extent of their damages. It is always sensible to speak to a lawyer following such an incident.
In cases where the injured party is in no way at fault for the crash and suffers a significant loss, financial or otherwise, a personal injury and accident lawyer becomes a huge priority. At The Law Place, we boast extensive practice areas spanning all kinds of road incidents, including truck accidents and multiple vehicle crashes. We will appoint a car accident lawyer to assess your case, deal with insurance companies, and, where possible, claim compensation for material losses, pain and suffering, and anything else that arises as a result of a crash where you were not the at-fault driver.
How Your Fort Myers Car Accident Lawyer Determines Fault
As noted already, part of the complexity of an auto accident involving multiple vehicles stems from determining who was at fault. Under Florida law, in Fort Myers, it is not sufficient to prove that one party was not at fault. To claim compensation, an accident lawyer, often in conjunction with law enforcement and insurance companies, need to determine who was at fault and therefore liable for compensation.
Digging further into state law, Florida Statute 768.81 covers comparative fault. This is a legal statement that Florida recognizes that more than one person can be found to be at fault in the case of a crash involving multiple vehicles, even if this means assigning different fault levels. In terms of compensation, it becomes a further complex situation for the personal injury lawyer, as the payment of compensation to injured parties is based on the division of blame. The more responsible an individual is for a crash, the more they and their insurance company will be liable for making payments to those that seek compensation.
The greatest tool a lawyer and the injured party have at their disposal at this stage is evidence, making it imperative to call a Florida personal injury lawyer as soon as possible after the event. Accounts of the crash will vary between drivers and witnesses, but the sooner your car accident lawyer can get to work on the case and begin to gather firm evidence, the better the chance of success. An attorney from The Law Place will work to gather evidence on your behalf and is able to recover facts and statements surrounding the accident that could be pivotal in any legal claim.
We're Florida's top litigation team with over 75 years of combined experience
Damages and Compensation Following a Fort Myers Car Accident
To claim compensation in Fort Myers, there must be evidence of material loss in most cases. A law firm representative will discuss the specifics of a potential claim during the initial free consultation. Payouts are based primarily on financial losses on the part of the injured party but can extend further. At the most basic level, your attorney will consider the following factors when putting together a legal claim:
Medical bills – Injury attorneys are accustomed to taking on cases where one of the most prominent losses involves the financial implications around recovering from injuries, as the party that is not at fault for an accident but who may need to pay for medical care. As a result, costs associated with surgeries, hospital stays, and prescriptions can all form the basis of a successful claim.
Disfigurement and disability – Suffering from disability as a result of an auto accident can have both financial and mental effects on an individual's wellbeing, both of which will be targeted by your Fort Myers car accident lawyer when putting together a claim.
Lost wages – Those that can return to work immediately following a serious car accident can count themselves fortunate. For many, they will miss time at work, which can lead to lost wages. Given that this is a direct result of the accident itself, injury attorneys may be able to recover these costs as part of the final legal settlement.
Pain and suffering – While sometimes difficult to define, the invisible mental injuries following an accident are just as eligible for compensation as those that incur a direct financial cost. From a simple rear end to a large crash, distress during and after the event is always likely. An attorney from The Law Place will consider this as being just as deserving of compensation as material losses.
Wrongful death – It is impossible to put a price on a life, but an attorney will pursue compensation for wrongful death in an accident that involves loss of life. The legal settlement can extend to funeral costs, loss of consortium, childcare fees, and more.
Naturally, these costs can result in claims that go far beyond typical insurance coverage from an insurance company in Fort Myers. Pain and suffering alone can be particularly complex, and this is another reason why it is essential to contact a law firm such as The Law Place as quickly as possible following a serious accident.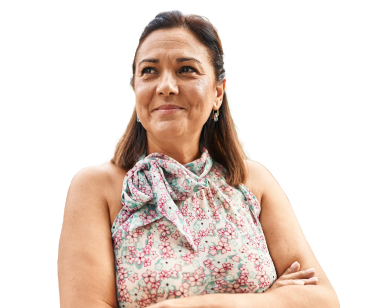 From the initial call to updates on your case status, we are here to get you answers.
What an Attorney Can Do for You
Your attorney is there to help following a Fort Myers car accident, ensuring that those who have sustained injuries and property damage to their vehicle may be able to claim against the at-fault parties that caused the accident.
At The Law Place, the process begins with a free consultation call where the law firm will discuss the most pertinent details around the accident. From there, your attorney will work on the case, considering several factors that may include:
The likelihood of there being more than one injured party.
There is a strong chance that each driver has different levels of insurance coverage with different companies.
Multiple drivers may be at fault for the crash.
In cases involving fatalities, further investigation will be required.
The legal process following an accident involving multiple vehicles can be long and arduous. There will be conflicting claims from different parties, and the process of working with an insurance firm alone can add significant time to the case.
This results in many cases in Fort Myers reaching court without determining who was at fault. This, in turn, develops into an often complex legal process involving witnesses and statements. It is imperative to have representation from a law firm at this stage, as the legally inexperienced may find themselves at a disadvantage in this setting.
Your attorney will make the process far smoother overall, especially in cases that reach a bifurcated trial. These trials occur in two parts, with the first dedicated to determining the cause of the accident. Injuries and other damages are not taken into account at this stage, as the sole intention of the trial is to establish liability.
During the second stage, the injuries and other losses for each party are considered, and this is where an attorney can proceed to seek damages and compensation for their clients.
Call The Law Place for a Free Consultation
The Law Place in Fort Myers is open all hours, and we are ready and waiting to take your call. Contact us today to ensure that there are no delays in starting work on what could potentially be an extremely complex case. We work throughout Florida with those that have sustained injuries that were not their fault and prioritize securing compensation for our clients above and beyond what they could potentially claim from their insurance firm.
In terms of costs, that should never be a source of concern when pursuing a legal claim in Florida, and we ensure that this is the case by working on a contingency basis, overseen by The State Bar Association. This will be discussed as part of the initial free consultation and ensures that clients that call us are under no obligation and will only pay fees as the result of a successful claim. If you do not receive compensation, you do not pay the law firm a penny.
So, contact us today to get your case underway.