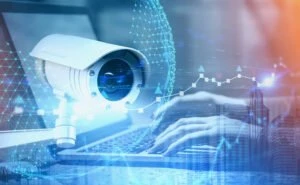 Many Floridians who have been seriously injured in a car accident pursue a personal injury claim to recover compensation for their suffering. These lawsuits allow car accident victims to seek compensation for the costs, such as medical bills and pain and suffering which they incurred due to another driver's negligence.
In a lawsuit, it is unlikely that the other driver will readily admit liability for your injuries. Instead, you will need a comprehensive body of evidence to prove your claims to the court and secure the compensation you deserve.
Fortunately, a substantial amount of Sanford's roadways are constantly monitored by traffic surveillance cameras. In Sanford, these recordings are held by third parties and can be made accessible to attorneys to use as evidence in lawsuits. This evidence can be crucial to prove liability and achieve maximum compensation for car accident victims and their families.
Time can be of the essence when it comes to video evidence from a car accident. Acting swiftly will give you the best chance of securing the footage before it is erased. If you are a motor vehicle accident victim looking to find a video of your car accident in Sanford, The Law Place is here to help.
Speak to an attorney who can help you locate such crucial evidence for your car accident case today. Call The Law Place at (941)-444-4444 to book your free consultation.
Types of Car Accident Videos
Video footage of a car accident can provide essential information about the events that caused the collision that may not otherwise be available. The types of videos that can inform a car accident personal injury lawsuit include CCTV, tool booth video, cell phone recordings, and footage from government traffic surveillance cameras.
Dashboard Cameras
Dashboard cameras, or dash cams, are becoming increasingly common on vehicles in Florida. If any driver involved in the accident or another driver who witnessed the collision has dash cam footage, this could be used as evidence in your case.
Traffic Surveillance
Traffic surveillance cameras are used by local authorities to watch and monitor traffic flow on Sandford's roadways. The cameras often have a clear vantage point view of car accidents that occur in their field of view. Government agencies typically do not store these videos. However, they are often live-streamed and recorded by third-party websites.
Police and Highway Patrol Video
Florida police and highway patrol officials will attend a vehicle crash if they are called by a victim or bystander. If they take any video at the scene, your attorney should be able to request this footage from law enforcement if it will benefit your lawsuit.
Sanford Areas Monitored By Traffic Surveillance Cameras
The network of traffic surveillance cameras in Sanford is extensive. Highways, highway exits, main roads, smaller roads, intersections, and toll booths are all monitored by surveillance video. Many of these areas are frequent sites for car accidents in Sanford, such as the Bedford Road and Ronald Reagan Boulevard intersection. Due to this extensive network, it is possible that your Sanford car accident could have been captured on traffic surveillance video.
Roads
Many Sanford roads, such as Interstate 4 and U.S. Highway 17/92 in Sanford from Park Drive to 1st Street, can be dangerous for motorists. Car accidents are a frequent occurrence on these roadways. In fact, Interstate 4 has a nationwide reputation for the highest number of fatal car accidents in the United States. Some of the roads in Sanford monitored by traffic surveillance cameras include Interstate 4, Florida State Road 434, County Road 46a, Western Causeway, and Enterprise Road.
Intersections
Intersections are common sites of car accidents, as some drivers make improper turns or do not yield to the right of way. Some of the many intersections in Sanford covered by traffic camera surveillance include Interstate 4 and Lake Mary Boulevard, Interstate 4 and The Causeway, and Interstate 4 and State Road 434.
How an Attorney Can Help Obtain Video Footage of an Accident
How to access a car accident video will depend upon how the footage was captured and who it is owned by. Generally, your attorney will submit a formal written request to the responsible company or agency, outlining the details of the accident and the justification for requesting the footage.
In addition, if there are concerns about the footage being deleted before you have obtained a copy, a lawyer can issue preservation of evidence letters. These letters should avoid vital evidence being destroyed before it can be used in your case.
Car Accident Lawsuits
If you have been seriously injured in a car accident in Sanford as a result of another driver's negligence, you may be able to recover compensation for your losses. A car accident personal injury lawsuit allows victims to seek financial compensation for the damages they have suffered.
For a successful lawsuit, a car accident victim and their legal team must prove that the other driver breached their duty of care to them and behaved negligently. They must also prove that this negligence caused the accident and the injuries and damages that the victim suffered.
Compensation for Car Accident Victims
In a successful lawsuit, motor vehicle accident victims can recover compensation for both their financial and non-financial losses from the collision.
Economic damages include actual monetary costs incurred due to the crash, such as medical bills, property damage, missed work and lost wages, and anticipated future medical costs. Non-economic damages can compensate for losses that are more challenging to quantify, such as emotional distress, pain and suffering, a loss of quality of life, anxiety, post-traumatic stress, and depression.
Using Car Accident Video in a Personal Injury Case
Video evidence can be beneficial for several elements of a car accident personal injury lawsuit. For example, if the video clearly depicts the other driver failing to follow the rules of the road or behaving negligently, this will be crucial to proving their responsibility for the accident. Additionally, if the other driver is claiming that your actions led to the collision, as opposed to theirs, if this is incorrect, a video may disprove their claim.
If the video footage does not clearly depict either driver's actions during the crash, it could still benefit your case. For example, if the footage is taken in the lead-up to the accident and shows the other party driving recklessly or displaying similar behavior to your testimony, this could support your argument. Alternatively, a video could also be used as evidence to prove the extent of the damages you suffered and support your compensation claim.
Contact The Law Place to Start Your Car Accident Lawsuit Today!
Many car accident victims find the idea of a lawsuit daunting. However, you do not need to cancel your other commitments and put your daily life on hold to pursue a car accident personal injury claim.
If you are represented by The Law Place, your attorney will manage the hard work of your case on your behalf. They will diligently search for video footage, amongst other evidence, manage the paperwork, and develop the strongest case possible. This means that you can focus on recovering from your car accident while we handle the burden of securing your compensation for you.
At The Law Place, our attorneys have successfully located video footage of car accidents for many of our clients. These pieces of evidence have proven invaluable in their cases and have helped to secure timely, minimally-disputed settlements with maximum compensation. Our team of aggressive attorneys will leave no stone unturned when searching for evidence that will improve your case and the likelihood of a successful outcome.
Act as soon as possible to give yourself the best possible chance of securing all available evidence and building a bulletproof case for compensation.
Contact The Law Place today at (941)-444-4444 to book a free consultation and discuss how we can help you with your car accident lawsuit.
Frequently Asked Questions
What Should I Do After a Car Accident?
It is essential to seek medical attention and inform law enforcement after you have been involved in a car accident. In addition to exchanging information with the other parties involved and witnesses, take note of the location where the accident occurred and if you see any traffic surveillance cameras in the vicinity that could have captured the crash.
Will I Win My Case With a Video of My Car Accident?
The effect of a video of your accident on your lawsuit will depend on the content of the video and if it clearly displays either driver's actions. Similarly, if the video is of poor quality, this could impact how it is viewed by the court. For example, CCTV cameras with low-resolution settings often capture video that is not high enough quality to clearly see the details that contributed to an accident.
In general, a video alone will be insufficient evidence to win a car accident case. However, if the video is combined with an overall compelling argument, it can be a very powerful piece of evidence to support your claims.
How Long After the Accident Are Traffic Surveillance Videos Available?
In many situations, surveillance videos are not watched live. Instead, they are backed up and saved by a third party to watch later, if necessary. As a result, sometimes footage is erased without ever being watched. This means that the owner of your car accident video may not have been aware that the footage even captured a collision. Similarly, to save on storage space, older videos are often recorded over, and thus, the evidence is lost.
In general, the sooner you file a request for a copy of video footage, the better. If you request footage from a local government agency, ideally, the request should be filed within ten days of the accident. For private organizations, you may have longer before the footage is lost, but the exact timeframe and retention policies will differ between organizations.
The sooner you contact a lawyer after an accident and the sooner they file a request for the footage, the better. However, a skilled lawyer with an in-depth knowledge of the companies that store videos may be able to locate and access less-recent video footage.
What Is a Preservation of Evidence Letter?
One of the main concerns with using potential video evidence in a lawsuit is how quickly you can locate and obtain the footage from the owner before it is erased. To reduce the risk of footage being deleted before you can obtain it, your attorney can issue a preservation of evidence letter. These letters can be sent to anyone who could possibly hold footage of the accident.
Before a preservation evidence of letter is issued, an involved party with evidence related to your case, such as a CCTV video, may not have any legal obligation to preserve that evidence. However, once the party has received a preservation of evidence letter, they are required to retain any evidence pertaining to your lawsuit. If the video is still destroyed after a letter has been issued, the responsible party could face court sanctions.
Can I Still Use a Video that Shows that I Am at Fault for the Accident Too?
It is a rare occurrence that one driver is entirely responsible for a car accident. It is more common for both drivers to share responsibility and for each party to have played some role, however small, in the reason for the crash. Florida's personal injury laws acknowledge and make allowances for this shared responsibility.
As such, a video that shows that your actions contributed in part to a car accident may still be valuable evidence if it also shows the other driver's liability. Under Florida's comparative negligence laws, you are still able to seek compensation for your damages from a car accident, even if you share responsibility. The final amount of compensation you receive will be amended to reflect your level of liability in the accident, but you will not be excluded from filing a claim entirely.
An experienced car accident attorney can work alongside you and review all the potential evidence in your case to determine if the video footage will be beneficial to your case and should be used as evidence in your argument.