It is very common to sustain a concussion as a result of a car accident. There is a common misconception that a concussion or other traumatic brain injuries can only occur due to a person hitting their head during a car accident. However, you can suffer a concussion without a blow to the head. This is because this type of injury stems from trauma to the brain, like when a car accident causes the brain to move back and forth within the skull. As a result of this, you can get a concussion in a car accident without hitting your head.
If you have been involved in a car accident and believe you have sustained a concussion without hitting your head, contact The Law Place today! We can put you in contact with a dedicated personal injury lawyer who will seek to help you recover compensation so that you can focus on making a full recovery from your injuries. Our personal injury attorneys, with over 75 of combined experience, are available 24 hours a day to help you get the justice you deserve. Call us at (941) 444-4444 for your free consultation.
What Is a Concussion?
A concussion is a type of traumatic brain injury that results from the severe rattling of the brain in a person's skull. This is a serious injury that could require medical attention. The duration of a concussion will vary based on its severity – they can last days, weeks, or more serious concussions can last even longer. Concussions sustained in car accidents are usually serious and should be looked at by a doctor.
Because concussions are not immediately present to the naked eye, it is important to inform yourself on how concussions can occur and what the symptoms of concussions are. If you believe you have sustained a concussion in a car accident, even if you have not hit your head, please seek medical assistance. Then, book a free consultation at The Law Place so that we can connect you to a dedicated attorney who will help you achieve compensation for your injury.
Our team of dedicated attorneys fight and win for Floridians.
How Can I Get a Concussion Without a Blow to the Head?
A concussion can happen because you have hit your head, such as hitting your head on the steering wheel during a car crash. It is important to know, however, that you can also get a concussion without hitting your head. If the car accident causes a significant enough jolt, it can cause your brain to rattle back and forth, which may cause a concussion.
What Types of Car Crash Can Cause a Concussion?
There are a variety of car accidents in which you can suffer a concussion without having hit your head. Types of car crashes that may give you a concussion without hitting your head are:
Vehicle rollover – A collision causing your car to tip or roll onto its side or roof.
Rear-end collision – The front of another car crashing into the back of your car.
Side impact collision/T-bone crash – Another car crashes into either side of your car.
All of these crashes can cause a concussion, even if you do not hit your head, as the force exerted on your body can still cause your brain to rattle inside your skull. This impact on your brain is enough to cause serious brain injuries, like concussions, even in low-speed accidents.
We're Florida's top litigation team with over 75 years of combined experience
Recognize the Symptoms of a Concussion
Despite popular belief, you do not need to suffer from a loss of consciousness to get a concussion. It is important to recognize the signs and symptoms of a concussion so that you can receive treatment and avoid unnecessary pain and suffering. Symptoms of concussions include:
A persistent headache.
Nausea.
Dizziness.
Difficulty balancing.
Repeated vomiting.
Changes to sleep patterns (especially sleeping more than usual).
Mood changes (such as being more irritable).
Memory loss.
Loss of consciousness.
The symptoms further down this list signify a severe concussion that requires immediate medical attention. Even if you are unsure if you have suffered a concussion, it is important to see a doctor if you have been in a car accident because some concussions do not cause symptoms immediately.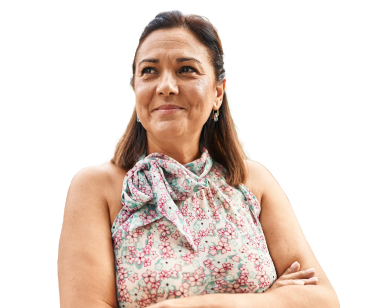 From the initial call to updates on your case status, we are here to get you answers.
How Do Doctors Diagnose a Concussion?
If a doctor suspects that you have a concussion, they will perform an exam to test your neurological and cognitive ability. A neurological exam would involve checking certain physical functions such as your vision, hearing, and reflexes. A cognitive exam, on the other hand, would involve checking certain mental skills such as memory and recall.
A doctor may order certain imaging tests for concussion victims that are suffering from more severe symptoms. These tests could include an MRI scan or a CT scan. These are necessary in order to ascertain whether there is any bleeding or bruising on the brain.
How Is a Concussion Treated?
The best way to recover from a concussion is by getting plenty of rest. This includes physical rest, so no physically exerting tasks, such as sports, until your symptoms subside. It also includes mental rest, so you would need to avoid tasks such as working at a computer, watching TV, or reading. This means that you will have to miss work or school in order to make a full recovery. Failure to rest may cause you to unnecessarily suffer from long-term problems.
The treatment of a concussion can also be helped by pain relievers, such as acetaminophen. However, it is important to consult with your doctor before taking pain relievers as some, such as ibuprofen, can increase the risk of bleeding.
What Long-Term Problems Could a Concussion Cause?
Whilst the symptoms of most concussions subside on their own with rest. Some concussions can have lingering symptoms over a much longer time period than usual. This is known as post-concussion syndrome. Post-concussion syndrome occurs when the brain is unable to fully repair itself to its pre-concussive state. The severity of the concussion sustained does not determine the risk of post-concussion syndrome, though extreme stress, anxiety, and depression are all known to increase your risk of post-concussion syndrome.
Most long-term problems suffered by concussion victims, though, occur after they have experienced multiple concussions. As it becomes more difficult for the brain to revert back to its normal state, victims of multiple concussions may experience the symptoms of a concussion (listed above) on a more long-term, or even permanent, basis. The issues that can occur as a result of multiple concussions highlight why it is so important for you to fully recover and to rest if you have been diagnosed with a concussion.
What Compensation Could I Recover if I File a Personal Injury Claim?
Traumatic brain injuries like concussions can affect you financially. It is therefore important to know what damages you can recover as a result of your injuries. There are two categories of damages you may be able to recover: economic damages and non-economic damages.
Economic Damages
You can recover economic damages for specific expenses you are facing as a result of your car accident. For example, depending on the severity of your concussion, you may incur a variety of medical bills. These medical bills can include any emergency treatment, the use of diagnostic tools, and prescription medication, for example. You may also incur financial losses through lost wages due to the recovery process, meaning you had to take time off of work. Filing a lawsuit would mean that you may be able to fully recover your medical expenses and lost wages.
Non-Economic Damages
You can also receive non-economic damages, which are based on the impact that the car accident and resulting brain injury have had on your life. One example of non-economic damages is compensation for pain and suffering. These damages are harder to place a monetary value on due to their subjectivity. Due to this, it is useful to contact a personal injury lawyer to aid you in making a claim. At our firm, we have a team of committed lawyers who can help you to receive compensation if you have suffered a concussion and your injuries have affected your quality of life.
It is important to note that Florida is a no-fault state, as established in Florida Statute 627.7407. This means that no matter who is at fault, all drivers involved in a motor vehicle accident must first approach their own insurance company in order to obtain compensation. This is aided by Florida Statute 627.736, which obliges all drivers to provide a minimum of $10,000 for Personal Injury Protection . If the damages from an accident exceed this amount, then you can file a lawsuit.
Call The Law Place Today for a Free Consultation
If you believe that you have gotten a concussion in a car accident, even if you have not hit your head, call The Law Place today for a free case evaluation. We will put you in contact with an experienced personal injury attorney who will focus on helping you to recover compensation for your suffering while you focus on your recovery.
We have worked on cases all over Florida, so no matter where you are located, we are here to help you. If you have suffered a concussion in a car accident without hitting your head, do not suffer in silence – let us connect you with a personal injury lawyer who will fight to bring you the justice you deserve.
To schedule a free consultation with a dedicated attorney, call The Law Place at (941) 444-4444.