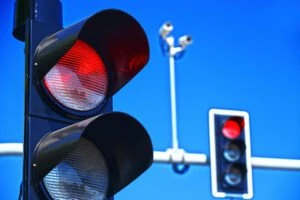 In modern society, so many daily events are recorded on video without our knowledge. Although this can sometimes feel like an invasion of privacy, this can be hugely beneficial if you have been involved in a car accident.
Many of Orange County's roads are constantly monitored by traffic surveillance cameras. As such, it is possible that this extensive network of cameras also recorded your car accident. If captured on video, car accident footage could be used in a lawsuit to prove that the other driver is responsible for the accident and your injuries. If a victim's personal injury case is successful, they could receive a settlement to compensate for the losses they incurred from the accident.
Compensation in car accident lawsuits can help victims with the mounting financial pressures from medical bills and time off work. This compensation can also help victims to access high-quality healthcare and support them and their families on their journey to recovery.
To secure legal representation from a reputable car accident attorney with experience accessing video evidence, contact The Law Place today. Our team has successfully located video evidence that has been crucial to securing a successful outcome in many Orange County car accident cases.
Contact The Law Place team on our 24/7 phone line at (941)-444-4444 to schedule a free consultation and case evaluation.
Car Accidents in Orange County
The level of traffic on the roads of Orange County, combined with an influx of tourists, means that car accidents are a common occurrence. Over 25,000 car accidents occurred on Orange County's roads in 2022. Interstate 4, The Florida Turnpike, and East Colonial Drive are highlighted as especially dangerous roads and hot spots for car accidents in Orange County.
Is There a Video of My Car Accident?
Video cameras are everywhere nowadays. As such, there are several ways in which your car accident could have been captured on video.
For example, if the police or highway patrol attended the accident, they may have recorded the scene when they arrived. Additionally, one of the drivers involved in the crash may have a dashboard camera fitted to their car, or a witness could have recorded the incident on their cell phone. Furthermore, a combination of toll booth cameras and traffic surveillance cameras cover an extensive amount of Orange County's road system.
A substantial portion of Orange County's highways and roads are monitored by local authorities through the use of traffic surveillance cameras. As such, it is definitely possible that your car accident was captured on video. A number of Orange County's car accident hot spots, such as the Florida Turnpike and the Central Florida Parkway, are covered by traffic surveillance. Some of the other major roads and intersections monitored by traffic surveillance cameras in Orange County include the following:
Interstate 4
Florida Turnpike
State Road 408 (Spessard L. Holland East-West Expressway)
State Road 417
State Road 528 (Martin Andersen Beachline Expressway)
State Road 527
Central Florida Parkway
John Young Parkway
Traffic Surveillance Camera Footage in Orange County
In many states, the live feed traffic surveillance footage is not stored. This means that even if the video shows your car accident live, if it is not recorded, it can't be used as evidence at a later date. However, in Orange County, some of the third-party, non-governmental websites that stream these videos have begun recording the footage. Traffic surveillance videos often provide the best footage for car accident lawsuits due to the unobscured vantage point, which usually clearly displays both drivers' actions.
These recorded videos can be made available to car accident attorneys and their clients as supporting evidence if they pursue a personal injury lawsuit against the other driver.
Can I Recover Compensation for My Car Accident Injuries?
In Florida, individuals who have only suffered minor injuries in a car accident are required to recover compensation for their losses from the personal injury protection coverage in their insurance policy. However, victims who have suffered serious injuries can seek compensation through a personal injury lawsuit. A lawsuit allows individuals who have been seriously injured to recover more of the costs they incurred than they can from their personal injury protection.
If video footage is located which shows the other driver behaving negligently on the road or disobeying traffic laws, this could help your claim for compensation.
How Much Compensation Could I Get?
The exact amount of compensation awarded in a lawsuit will vary in every case, and it typically depends upon the extent of the injuries and damages you have suffered.
You are able to recover compensation for your financial costs, such as hospital bills, lost wages, and property damages. Additionally, victims can also seek compensation for non-financial losses such as pain and suffering, emotional trauma, loss of enjoyment of life, depression, and post-traumatic stress.
A car accident video may improve the amount of compensation you can recover in several ways. One of the main ways a video can increase your compensation settlement is by providing evidence to the court that demonstrates the other driver's level of liability. Generally speaking, a driver will always try to play down their role in a car accident. If you can use your video footage to prove to the court that they have a higher level of liability than they admit to, you may receive a higher percentage of your total damages.
How to Find Video of Your Car Accident for Your Lawsuit
With details about your accident, such as time, date, and location, an experienced attorney can search the possible avenues and libraries of traffic footage for any potential evidence that can support your case.
An attorney will identify specific cameras that could have recorded your accident and file a formal request with the footage owner for any video evidence they possess. Whether submitting a request to a government agency or private company, your attorney will provide the specific details of your accident and the justification for requesting the footage.
If required, your attorney can also issue a preservation of evidence letter that places a legal obligation on the video owner to ensure they don't erase or delete evidence that could be relevant to your legal case.
Contact The Law Place for Help Finding Your Car Accident Video Today!
A video of your car accident can be valuable evidence that is pivotal to the outcome of your case. The car accident attorneys at The Law Place will meticulously search for and secure any available video footage that could increase the likelihood of securing maximum compensation in your case.
Once we have accessed any available video footage on your behalf, we can use the video, amongst other evidence and testimony, to develop a compelling case for compensation. We will advocate aggressively for you and your rights both inside and outside the courtroom and will fight to secure the best possible settlement for you and your family.
If you are considering a car accident lawsuit and think there may be video evidence to support your case, we can help. The Law Place attorneys will act swiftly to help you find video of your car accident in Orange County and fight tirelessly on your behalf throughout your case.
To speak to a member of our team and schedule a free consultation, contact The Law Place today at (941)-444-4444.
Orange County Car Accident Video FAQs
How do I Know If the Video Can Be Used in My Lawsuit?
Whether a video is admissible as evidence in court can depend on several factors, such as the quality of the video, the actual actions the footage shows, and how clearly the subject can be seen. Some types of video are programmed to low-resolution settings to save memory. Often this can lead to poor-resolution footage that may not be useable in court.
An attorney will review the specific details of your car accident video and advise if it will be admissible in your case.
How Can a Video Be Used in a Car Accident Lawsuit?
Depending on the specific content of the video, it can be used in several ways to benefit your case. If the video shows both driver's behavior during the accident and the other driver's negligence is obvious, the footage can be used to prove liability.
Alternatively, the video may be used in your case to demonstrate the other driver's behavior around the time of the crash, for example, if they were driving recklessly in the lead-up to the incident, or if their driving indicates that they were intoxicated. Additionally, a video may also be used to evidence the extent of the damage that you incurred.
Outside of a personal injury lawsuit, the police could also use the video as part of a car accident investigation. Similarly, law enforcement may also have a particular interest in a car accident video if any of the vehicles involved have also been linked to criminal activity, such as vehicle theft.