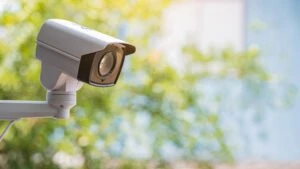 Many motorists visit Florida and Kissimmee every year. These visitors, combined with the already high amount of traffic on the roadways, make Florida's and Kissimmee's roads some of the most dangerous for motor vehicle accidents in the United States.
It is a very common occurrence in car accidents across the country that neither driver will admit to being responsible for the collision. In these cases, if either driver wishes to pursue a personal injury claim, they will need compelling evidence to prove the other driver behaved negligently on the road, which led to the accident and their injuries.
Fortunately, in today's society, we are being videoed regularly in public, and driving on the roads is no exception. Traffic camera surveillance, police video, and dashboard cameras could have all captured your car accident as it happened or other video evidence that will support your case. A video that clearly depicts the other driver behaving negligently can be highly beneficial for your case and can help to avoid a lengthy lawsuit where drivers debate each other's responsibility. Similarly, a video showing the extent of the damage you suffered could support your claims for damages.
Although fighting for the compensation you deserve through a lawsuit can be daunting, The Law Place attorneys are in your corner every step of the way. Our attorneys provide aggressive representation both inside and outside the courtroom. This fierce representation is further supported by how diligently we work to gather evidence and build a powerful and convincing case for maximum compensation.
Call The Law Place at (941)-444-4444 to book a free consultation and discuss how we could help you secure video evidence to improve your chances of a successful car accident case.
Car Accident Sites in Kissimmee
Florida has some of the highest rates of car accidents in the country, and Kissimmee is no exception. In fact, Kissimmee is the deadliest spot along the entirety of U.S. Route 192. Overall, the road has a fatality rate of nearly one person per mile. In addition, the infamous and deadly Interstate 4 also runs through the city. Car accidents can occur anywhere on Kissimmee's roadways, but typical places for traffic collisions include:
U.S. Route 192.
Interstate 4.
Vista Del Lago Boulevard and Route 192 intersection.
What Areas Are Covered By Traffic Surveillance Cameras?
Traffic surveillance cameras are located along many busy roads and intersections in Kissimmee and the wider area. These cameras are installed to allow local traffic authorities to watch and monitor traffic flow and identify and respond to problems. Many of these videos are published live and recorded on third-party websites. The network of cameras covering Kissimmee's roadways is extensive and includes most of the usual car accident sites. Specific roads covered by traffic surveillance cameras include the following:
State Road 417 (Central Florida GreeneWay).
U.S. Route 192.
Interstate 4.
Florida Turnpike.
John Young Parkway.
Landstar Boulevard.
State Road 538 (Poinciana Parkway).
State Road 536 (World Center Drive).
Town Loop Boulevard.
Osceola Parkway.
Accessing Video Footage of a Car Accident in Kissimmee
The best way to access video footage of a car accident in Kissimmee is through a car accident attorney. Your lawyer can request a copy of the video from the relevant company or agency. Often, a formal request from an attorney is taken seriously and handled promptly. Using a lawyer to manage this process on your behalf means that you are less likely to experience delays in your case as you wait for such important evidence.
Who Stores the Footage of My Crash?
Where the video of your traffic accident is stored and who it is managed by will depend upon who owns the camera that the crash was recorded on. Individuals, private businesses, and government agencies could all hold car accident footage.
One of the most common sources of car accident videos used to support personal injury claims is the third-party companies that record the live streams from government traffic surveillance cameras.
Government Agencies
In addition to third-party companies, Florida Highway Patrol, Florida Police, Florida Department of Transportation, and the City of Kissimmee may all hold video footage of a crash. The Florida Highway Patrol or Florida Police could have footage if they attended the scene of the accident, or the Department of Transportation may have the video footage if the incident occurred on a highway with traffic cameras.
Businesses
If your accident was recorded on a private premises CCTV camera, the business that owns the CCTV holds the recording. Additionally, rideshare companies, such as Lyft or Uber, may own dashcam footage from their vehicles, whether they were involved in the crash or just nearby when the accident occurred.
Individuals
If the collision was captured on a personal cell phone, you may need to contact the individual that recorded the accident to access the footage. The footage could have been recorded intentionally by a witness to the crash or unintentionally by a passer-by or tourist who was already filming.
Car Accident Video Footage in Personal Injury Lawsuits
How a video of your car accident will support your car accident lawsuit will depend upon the details of what the footage shows. Fortunately, traffic surveillance videos usually have the best view of a car accident, as opposed to videos taken by other drivers or pedestrians that can be obstructed by a sign or another car.
If a video shows the other driver clearly behaving negligently, such as running a stop sign or driving over the speed limit, likely, this will be a crucial piece of evidence to support your case.
Compensation in a Kissimmee Car Accident Claim
Video footage can be used in a car accident personal injury claim to help victims prove responsibility and ensure that they receive the compensation they deserve. Compensation in Florida car accident claims can cover economic, non-economic, and punitive damages.
Economic damages include any actual and tangible financial costs that the victim has incurred because of the car accident. Usually, this includes medical bills, property damage, the cost of transport to and from medical appointments, and any lost wages from missed work. Victims can also claim compensation for expected economic damages in the future, such as any further medical treatment or therapy required and future lost earnings.
Non-economic damages provide compensation for losses that are more challenging to quantify or assign a monetary value to. Victims can claim compensation for the pain and suffering they have endured due to the crash, a loss of quality of life because of their injuries, post-traumatic stress, and depression and anxiety.
Punitive damages differ from economic and non-economic damages in that they are designed to punish the responsible party for their wrongdoing and negligent conduct that caused the accident and your subsequent injuries. Typically, a Judge will only award punitive damages in cases of severe negligence or serious injury.
Can Car Accident Video Footage Be Used Against Me?
Depending on the details of your car accident and what is depicted in the video of the accident, it is possible that the footage could be used to show that you are, at least in part, responsible for the collision. A video alone is unlikely to be sufficient evidence to determine this, but it could be used as part of a larger argument.
However, even if you are found partially responsible for your car accident, this will not negate your right to claim. Florida's comparative negligence laws acknowledge that it is rare for one driver to be 100% responsible for an accident. It is usually more likely that both drivers contributed in some way to the collision. Under the State's comparative negligence laws, you can still file a claim and recover compensation for the damages you incurred in a car accident, even if you are partially responsible.
Schedule a Free Consultation With The Law Place to Find Video of Your Car Accident in Kissimmee
Motorists rarely agree on responsibility after a car accident. A car accident personal injury case can be a battle as you go up against the other driver and their insurance team as they try to discredit your claim and avoid paying a fair settlement.
The Law Place attorneys have a combined experience of over 75 years of successfully fighting for the rights of our clients in car accident lawsuits. The recent rise in the presence of technology and video cameras on our streets has increased the potential sources of evidence to strengthen our client's cases for compensation.
Our team of experienced and reputable lawyers has worked with every type of video that can be used in these cases and has sourced footage from almost every available avenue. We will diligently search all possible databases and video sources for these crucial pieces of evidence that can benefit your case and help us to secure maximum compensation for you.
A car accident is a traumatic life event, which can be made worse by an aggressively disputed lawsuit and a driver that attempts to discredit your account or even push the responsibility toward you. If you are represented by The Law Place, you can rest assured that we will not stop until we have uncovered every available piece of evidence, including traffic videos, to develop the strongest case with a high likelihood of success.
If you are wondering if there may be a video of your car accident and how this could benefit your lawsuit, speak to The Law Place today.
Call our legal team at (941)-444-4444 to schedule a free consultation and allow us to fight for the car accident compensation you deserve.
Kissimmee Car Accident Video Frequently Asked Questions
How Long After the Accident Can I Find a Video?
Understandably, you may be concerned that you can't access video footage from an accident that occurred months ago. However, depending on the responsible agency or organization that holds the footage, it may be possible to access older footage that has not been deleted or recorded over. A car accident lawyer may be able to locate and access any footage that is still available that shows your car accident.
However, it is important to remember that all car accident personal injury claims in the State of Florida are subject to the Statute of Limitations. Any claims that are filed four years or more after the date of the accident will be time-barred and will not be processed by the court.
What Types of Videos Can I Use to Support My Case?
There is a range of videos that may benefit your case by evidencing the other driver's actions or showing the extent of the damages caused by the collision. Videos can include those taken by witnesses or accidentally taken by passers-by, traffic surveillance videos, dashboard camera footage, and police recordings.
Often traffic surveillance cameras have a birds-eye view of the accident and both drivers. This unobstructed view usually provides the best footage for supporting a claim of either driver's liability in a lawsuit.
What Happens If the Video Shows that I Am Partially Responsible?
In line with Florida's comparative negligence laws, if you are found partially responsible, the compensation you receive in your final settlement is reduced to reflect your level of responsibility for the accident. For example, if you are 20% at fault, you will receive 80% of your total damages.
If you are found partially liable for a motor vehicle collision, it is possible that the other driver could file a counter-suit against you to recover the portion of their damages you are responsible for. For example, if the court finds you 20% at fault for the accident, the other driver could recover compensation for 20% of their total damages from you and your insurance company.
Any personal injury claim poses the risk that liability could be pushed back onto you. This risk is one of many reasons to ensure that you are represented by an experienced car accident lawyer. Skilled representation will protect you from pressure or unfair treatment and ensure that you do not find yourself accepting more liability than you are truly responsible for.