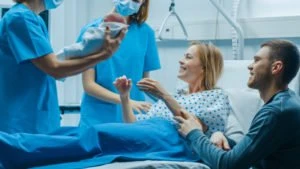 Birth injuries are a tragic event that can dramatically alter the lives of both the affected child and their family. The pain and sorrow associated with such injuries are deep and real, and the path forward often feels complex and overwhelming. It is during these challenging times that you need the aid of a dedicated Sarasota personal injury lawyer, who understands the intricacies of such cases and can provide both guidance and compassionate support.
At The Law Place, we understand how to navigate these heart-rending scenarios. With a team of experienced personal injury attorneys, we take on the legal complexities so that you can focus on what matters most: your child and your family's healing.
This article will shed light on the various facets of birth injuries, a personal injury lawyer's crucial role in birth injury cases, and how Florida law impacts these cases. We'll delve into the specifics of the birth injury claim process and what you might expect in terms of compensation. We'll also talk about why choosing a Sarasota personal injury attorney from our law firm would be a decision in the best interest of your family.
If your child has suffered a birth injury due to medical negligence, don't hesitate to reach out for help. Remember, initial consultations at The Law Place are always free. We work on a contingency fee basis, which means we don't get paid unless we win your case. A Florida personal injury lawyer can help guide you through this challenging time.
Understanding Birth Injuries
Navigating the world of birth injuries can be a daunting task for any parent. The realm is filled with complex medical terminologies and legal jargon that can add to your stress. But understanding what birth injuries are, their causes, and the role medical negligence plays in these unfortunate events is crucial as you embark on your journey to seek justice and adequate compensation for your child.
Birth injuries refer to physical harm or injury sustained by an infant during the birthing process. There is a wide array of birth injuries, each with its own set of potential lifelong implications. They range from minor bruising and lacerations to more serious conditions like Traumatic Brain Injuries and Spinal Cord Injuries. These severe injuries can often lead to disabilities or disorders that require long-term medical treatment and care, significantly impacting the child's quality of life.
The causes of birth injuries are multifaceted. They could be due to complications during delivery, improper use of medical equipment, or delayed actions in the face of emergency situations. Some birth injuries may be the result of congenital conditions and unavoidable circumstances. However, a significant number are caused by medical negligence.
Medical negligence occurs when the healthcare providers deviate from the accepted standard of care during the birthing process. This could involve misreading medical reports, failing to monitor the infant's condition properly, making mistakes during delivery, or making inappropriate decisions that put the baby at risk. When medical negligence leads to a birth injury, it's considered a case of medical malpractice.
Our team at The Law Place understands the emotional and financial toll that birth injuries can impose on a family. Our personal injury attorneys in Sarasota, well-versed with Florida personal injury law, stand ready to help families affected by these injuries. We believe in helping accident victims, regardless of the complexity of their personal injury cases.
Our team of dedicated attorneys fight and win for Floridians.
Common Types of Birth Injuries
Birth injuries are unfortunate events that can occur during the labor and delivery process. These injuries can vary in severity, ranging from minor, temporary issues to severe, permanent disabilities. Here are some common types of birth injuries:
Cerebral Palsy – Cerebral Palsy is a group of disorders affecting movement, balance, and posture. It's often caused by damage to the developing brain during birth.
Erb's Palsy (Brachial Plexus Injury) – This condition is caused by damage to the nerves in the upper arm, often resulting from difficult or forceful deliveries. It can lead to weakness, loss of sensation, and even paralysis in the affected arm.
Hypoxic-Ischemic Encephalopathy (HIE) – HIE is a type of brain damage caused by oxygen deprivation during birth. It can lead to developmental delays, epilepsy, cognitive issues, and motor skill development problems.
Perinatal Asphyxia – This is a condition resulting from a lack of oxygen to the baby during the birthing process. It can result in temporary or permanent damage, depending on the severity and duration of the oxygen deprivation.
The causes of these birth injuries often involve complications during delivery, such as prolonged labor, breech presentation, or the improper use of birth-assisting tools. It's important to remember, though, that not all birth injuries are preventable or the result of negligence.
Understanding Medical Negligence in Birth Injuries
Medical negligence happens when a healthcare provider's actions or omissions deviate from the accepted standard of care, resulting in injury or harm to a patient. In the context of birth injuries, medical negligence can occur in several ways:
Failure to Diagnose/Misdiagnosis – This occurs when a medical professional fails to correctly diagnose a condition or illness, such as fetal distress or maternal health issues that could impact the birth.
Improper Use of Medical Equipment – Birth-assisting tools like forceps and vacuum extractors can help during difficult births, but if used improperly, they can cause injury to the baby.
Delayed C-Section – If a C-section is necessary due to complications during labor, any delay in performing this procedure can risk the health of the baby.
Inadequate Monitoring – Failing to adequately monitor the mother and baby during labor and delivery can result in missed signs of distress, leading to preventable injuries.
In each of these cases, the key question is whether the healthcare provider acted in a way that a competent professional in the same situation would have. If the standard of care was not met, it might be possible to pursue a personal injury lawsuit for medical negligence. An experienced birth injury attorney can provide more guidance based on the specifics of the case.
We're Florida's top litigation team with over 75 years of combined experience
How a Skilled Personal Injury Attorney Can Help You Navigate a Birth Injury Claim
Choosing to work with a Sarasota birth injury attorney from The Law Place can make a significant difference in your birth injury case. Our lawyers are committed to helping accident victims navigate their personal injury claim, giving them the time and space they need to focus on their family and healing. Offering a free consultation, we stand ready to evaluate your case and guide you through this challenging journey.
Representation and Advocacy
Birth injury cases are intricate and involve a detailed understanding of both Florida law and medical procedures. A Sarasota personal injury lawyer can provide crucial representation and advocacy throughout the case. They help demystify the medical terms, interpret the complex health records, and apply the pertinent laws to your case. Lawyers handling these cases are equipped to stand against medical practitioners and insurance companies, advocating for your child's rights and ensuring your voice is heard.
Case Investigation and Evidence Gathering
A detailed investigation is critical to a successful personal injury case, especially in birth injury lawsuits. Personal injury lawyers undertake a thorough investigation into the incident, including reviewing medical records, consulting medical experts, and piecing together the sequence of events that led to the injury. This process aids in gathering the necessary evidence to prove medical negligence and is crucial in establishing the healthcare provider's liability.
Claim Evaluation and Negotiation
Calculating the true cost of a birth injury can be difficult due to the potential long-term implications of the injury. Skilled personal injury attorneys understand this and can provide a comprehensive claim evaluation that factors in both present and future medical expenses, potential loss of earnings, pain and suffering, and more. They are also proficient negotiators, armed with the ability to confront insurance adjusters and healthcare providers, ensuring you receive fair compensation that reflects the true value of your claim.
Litigation
If a fair settlement cannot be reached, your personal injury lawyer will prepare your case for trial. This involves drafting and filing legal documents, representing you in court, presenting evidence, and making compelling arguments on your behalf. They strive to hold the negligent parties accountable and secure the maximum financial compensation possible.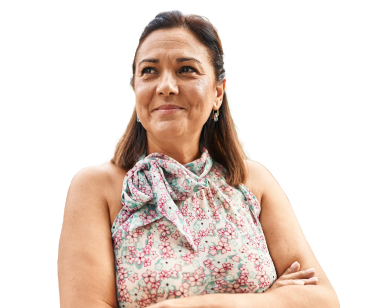 From the initial call to updates on your case status, we are here to get you answers.
Pursuing a Birth Injury Claim
Experiencing a birth injury can be a deeply distressing event. However, understanding your rights and the steps you can take to seek justice is crucial. Here, we will explain the process of initiating a birth injury claim, and how a Sarasota personal injury lawyer can assist you through this journey.
Initiating a Birth Injury Claim
The first step in pursuing a birth injury claim is recognizing that medical negligence might have occurred. This can often be complex, as the cause of the injury might not be immediately apparent. Symptoms can sometimes take time to manifest, or can be initially misdiagnosed. Engaging an experienced personal injury attorney can help in identifying whether medical negligence might have been a factor.
Importance of Timeliness in Filing a Personal Injury Lawsuit
Florida law stipulates certain time limits, known as the statute of limitations, within which a birth injury claim must be filed. The statute of limitations on medical malpractice claims in Florida is generally two years. However, there are exceptions to this rule, such as if the injury was not discovered straight away.
Failing to claim within this timeframe could result in it being dismissed. An adept personal injury lawyer can guide you in adhering to these deadlines, ensuring your claim is considered by the court.
Stages of a Birth Injury Claim
Navigating a birth injury claim involves numerous steps and complex processes. In this section, we will break down the journey of a personal injury lawsuit for a birth injury, providing insight into how a Sarasota personal injury attorney can guide and assist you every step of the way.
Initial Consultation – The process begins with an initial, typically free consultation with your personal injury attorney. During this session, you will have the opportunity to discuss the specifics of your case, and your attorney will explain your legal options. They will advise you on whether you have a valid claim under Florida law and the potential paths you can take.
Investigation and Gathering of Medical Records – If you choose to proceed, your personal injury lawyer will begin an in-depth investigation into the circumstances surrounding the birth injury. This includes obtaining and analyzing all relevant medical records, which play a crucial role in these types of cases. These records can establish the four elements of medical malpractice, highlighting any deviations from standard care that may have led to the injury.
Seeking Expert Opinions – In many birth injury cases, expert testimonies are invaluable. Your Sarasota personal injury lawyer will likely consult medical professionals who specialize in the area of your child's injury. These professionals can offer their expert opinion on the cause of the injury, potentially strengthening your case.
Negotiation with the Defendant's Legal Representatives – Once the necessary evidence has been gathered, your attorney will approach the defendant's legal representatives, which could be the medical practitioner, their employing hospital, or their insurance company. Most personal injury cases involve some degree of negotiation in an attempt to reach a fair settlement. Your attorney will negotiate on your behalf, fighting for the compensation you and your child deserve.
Potential Court Proceedings – If a fair settlement cannot be reached, the case may proceed to court. Your personal injury attorney will represent you throughout the court proceedings, presenting the evidence and arguing your case to ensure the best possible outcome.
How a Successful Personal Injury Case Can Help
Successfully navigating a birth injury claim can be a significant step towards securing a better future for your child. Below are some of the benefits that can be realized from a successful personal injury case. medical malpractice
Financial Assistance with Medical Expenses and Future Care – Medical expenses related to birth injuries can be substantial, and may continue for many years, or even for the entirety of the child's life. A successful personal injury claim can help cover these costs, ensuring your child gets the best possible medical care without the worry of financial strain.
Closure and Accountability – A successful lawsuit can also provide a sense of closure, knowing that the responsible party has been held accountable. This can be an important part of the healing process for many families.
Support for Future Challenges – While no amount of money can ever truly compensate for a birth injury, a successful personal injury case can provide financial security, assisting with any future challenges your child may face as a result of the injury. This could include physical therapy, educational support, and any necessary adaptive equipment.
What to Expect in Terms of Compensation
In a birth injury case, compensation or damages are intended to cover the economic and non-economic losses experienced by the child and their family due to the injury. Calculating this compensation can be a complex process, as it takes into consideration both current and future costs related to the birth injury.
Medical Expenses
One of the most significant aspects of compensation in birth injury cases is medical expenses. This includes all costs related to the immediate treatment following the injury and any subsequent care or therapy required. Given the nature of birth injuries, these costs can be extensive. For instance, expenses could include hospitalization, surgical procedures, medication, physical therapy, and any necessary medical equipment.
Future Medical Care and Rehabilitation
Birth injuries can often have long-term or even lifelong consequences. Your child may require ongoing medical treatment, long-term care, or rehabilitative therapy. An experienced Sarasota personal injury lawyer will consider these future medical expenses when calculating your claim. They might also consult with medical professionals to estimate the potential costs of future medical care.
Non-Economic Damages
Beyond the tangible medical costs, there are also non-economic damages to consider. These can be harder to quantify but are equally important. Non-economic damages include pain and suffering, emotional distress, and loss of life enjoyment. The impact of the birth injury on the child's future ability to earn a living might also be considered.
Loss of Earnings
If the birth injury is severe enough that it prevents you or your partner from returning to work, either temporarily or permanently, you may be able to claim for loss of earnings. This also applies if one parent has to reduce their working hours to care for the child.
The goal of compensation in a birth injury claim is to ensure the child and their family are adequately provided for, now and in the future. While no amount of money can undo the harm caused, compensation can help alleviate financial stress and provide the necessary resources for the child's care and treatment. As such, it's crucial to have a capable personal injury attorney who can effectively advocate for fair compensation on your behalf.
Why Choose a Sarasota Birth Injury Lawyer from Our Law Firm
Birth injuries can cause significant emotional and financial distress for families. But with a dedicated and experienced Sarasota personal injury attorney by your side, you can navigate the complex landscape of personal injury law and seek the justice that you and your child deserve.
Dedicated and Knowledgeable Team – At our law firm, we believe in a team-based approach to all our cases, including birth injury lawsuits. Our Sarasota personal injury attorneys work collaboratively, pooling their knowledge, skills, and resources to build the strongest case possible. This strategy ensures that your case benefits from our collective knowledge and diverse experience.
Record of Success – Our attorneys have a proven track record of successful personal injury cases. This includes complex cases involving medical negligence, such as birth injuries. While every case is unique and past success does not guarantee future results, we're proud of our history and what we've been able to achieve for our clients.
Highly Rated by AVVO – AVVO is a renowned legal directory that rates and reviews attorneys nationwide. Our law firm and attorneys have received high AVVO scores, reflecting our commitment to excellence and client satisfaction. These ratings attest to our legal abilities and ethical standards.
Free Consultation – We offer free consultations to prospective clients. During this session, you'll have the opportunity to discuss your case with an attorney, ask questions, and understand your legal options better.
Contingency Fee Basis – We operate on a contingency fee basis. This means you don't pay any legal fees unless we secure a settlement or verdict in your favor. Our aim is to ensure everyone, irrespective of their financial situation, can have access to legal representation.
Seeking Justice for Birth Injuries
Birth injuries can cause significant emotional and financial stress for families. But with a knowledgeable Sarasota personal injury attorney by your side, you can navigate the complex landscape of personal injury law and strive for the justice you and your child deserve.
Although medical malpractice claims are highly complex, The Law Place has the skills, experience, and resources necessary to support you. From minor motor vehicle accidents to complex birth injury claims, our attorneys are well-equipped to support victims in their pursuit for justice.
Remember, you are not alone in this process. Our team of committed personal injury attorneys is here to provide support, answer your questions, and work tirelessly toward a fair and just outcome in your case. We invite you to reach out for a free consultation with a Sarasota medical malpractice lawyer to discuss your situation and explore the legal options available to you.