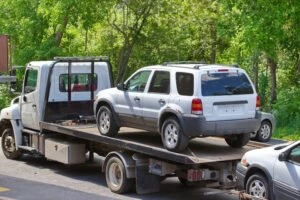 If you are a victim of a multiple-vehicle car accident in the Orlando area, you will want an experienced, trustworthy and reputable car accident lawyer. At The Law Place, we want everyone to be given the chance to help recover any losses and damages they have obtained because of a car accident. A car accident can be devastating to all parties involved, and we want car accident victims to feel supported and heard.
Usually, driver negligence will cause a devastating multiple-vehicle accident. If you have been involved in a multiple-vehicle accident that may have been caused by driver negligence, contact us today. This can be a difficult time, but our team of car accident lawyers may be able to help. We want to represent your case.
Call our law office today at (941)-444-4444, for your free consultation with our Orlando car accident lawyers and get started in seeking the compensation you are owed.
Orlando Car Accidents
Orlando is a growing urban city. The population is increasing yearly, and with its popular tourist attractions, it invites thousands of tourists every year. Unfortunately, it means that the roads in Orlando are busier than ever.
In Florida, in 2022 there were roughly 391,473 auto accidents, according to the Florida Highway Safety and Motor Vehicles Crash Dashboard. While in the same year, there were around 249,096 auto accident injuries and 3,475 fatalities on our Florida roads. We all have a responsibility when we get in our vehicles; traffic laws and traffic signs are made to keep everybody safe. If these are disobeyed by a negligent driver, serious auto accidents can occur.
Our team of dedicated attorneys fight and win for Floridians.
Why do Orlando Car Accidents Occur?
Automobile accidents arise in multiple ways, and the extent and damage of a car accident can range in many ways. Injuries sustained and property damage will depend on how severe the accident is. Usually, an Orlando car accident will be caused by negligent drivers who have made reckless decisions while on the road.
Some of the most common reasons car accidents happen on our Orlando roads include:
Speeding.
Failure to obey stop signs and traffic signals.
Failure to yield.
Reckless driving.
Driving under the influence.
Distracted driving.
Sudden braking.
Mechanical issues.
Florida Statute 316.193 states that driving under any influence of alcohol or drugs is strictly illegal. A car accident caused by drunk driving is a serious offense. In car accidents like this, the driver found to be under the influence will most likely be held accountable for the accident.
Types of Orlando Auto Accidents our Lawyers Are Experienced With
Our car accident lawyers are experienced with the legal process when a car accident happens. Sometimes if a car accident involves commercial vehicles, the process of filing a claim can become a little more difficult. That is where we come in. We have the experience and the knowledge to help you recover compensation, no matter what type of vehicle accidents have occurred.
Car Accidents
The most common type of auto accident we see in Florida are involving cars. Sometimes these types of collisions will only cause damage to property, and injuries may not occur. However, more often than not, serious injuries can be suffered during a car accident and sometimes, the damage to the vehicle itself can be severe.
There can be many reasons why car crashes happen, and sometimes proving the fault of the vehicle accident can be challenging. A car accident attorney will be able to help investigate and put together your case and help you seek fair compensation.
Truck Accidents
Due to the size and weight of a truck, a motor vehicle accident involving a truck can be disastrous. A large-scale truck accident can cause catastrophic injury and commonly causes traumatic brain injuries and spinal cord injuries. The cargo of the truck can also affect the seriousness of this type of auto accident.
Usually, the cause of a truck accident can involve the driver, truck driver, and manufacturer of the vehicle you are traveling. This can make finding the at-fault party difficult. A number of different states and federal laws are also involved in regulating such matters. Truck accidents are among the most complex accidents of any type of Orlando car accident. Our dedicated car accident attorneys can help you protect your legal rights.
Motorcycle Accidents
Frequently, most motorcycle accidents are caused by a driver of another vehicle. If caught in a motorcycle accident, the injuries sustained by a motorcyclist can be catastrophic. Motorcycles have far less external protection than other vehicles on the road, and this can cause devastating and life-changing injuries for victims.
The law around no-fault insurance does not apply to motorcyclists as it does to other vehicle drivers. Motorcycle owners have to file their own liability insurance claims to recover any medical expenses or other financial compensation.
Bus Accidents
Usually, buses are government-funded vehicles. This can make the process of a claim difficult as it will involve many companies and the government. Due to their size and how many people they can carry, may mean damages suffered can be severe. An accident lawyer with experience in the Orlando area will have the knowledge of the laws and government regulations to help obtain fair compensation.
Bicycle Accidents
Many people in the country are aiming to go greener. One of the best alternatives to driving is cycling. Thus, we have seen a huge rise in biking as an alternative to driving in the last few years. According to the Florida Highway Safety and Motor Vehicles Crash Dashboard, there has been an increase in bicycle accidents between 2020 and 2022 in Florida alone. There are more bikes on the roads, and even with designated bike lanes, we see bicycle crashes around Orlando growing.
Pedestrian Accidents
In Florida, pedestrians have the right of way the majority of the time. A driver has a responsibility and must be aware of nearby pedestrians and react accordingly. Serious damages and injuries are suffered when a pedestrian is hit by an oncoming vehicle.
We're Florida's top litigation team with over 75 years of combined experience
Types of Injuries that Frequently Occur
Injuries can range in extent, and they can differ in recovery time. Our Orlando auto accident attorneys have determined the most common injuries accident victims suffer after a multiple-vehicle accident include:
Traumatic brain injuries.
Spinal cord injuries.
Neck injuries.
Jaw and dental injuries.
Road rash.
Cuts and burns.
Internal bleeding.
Soft tissue damage.
Permanent scarring or disfigurement.
Loss of limbs.
Paralysis.
Broken bones and fractures.
Whiplash.
PTSD.
When injured car accident victims have suffered life-changing injuries, it can be a difficult time for everyone involved. We have a dedicated team of personal injury lawyers in Orlando that will be able to offer guidance and comfort to you through this stressful time.
Sometimes, it might not be obvious you have sustained any injuries, but it is important you still pursue medical attention. You may have internal injuries, which can be serious. Pursuing medical treatment is crucial after any type of Orlando car accident.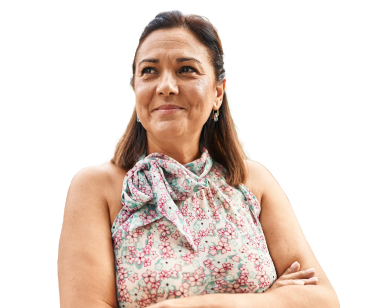 From the initial call to updates on your case status, we are here to get you answers.
You Could File a Wrongful Death Claim or Lawsuit
If a loved one died at the hands of a negligent driver in Orlando, you may be entitled to compensation. How much compensation an individual might get in a wrongful death lawsuit or claim depends on the case's specific facts. Our team of car accident attorneys here at The Law Place can assist you with wrongful death claims.
What Should I Do If I Have Been in an Orlando Car Accident?
Safety – if possible, the first thing you should do after any multi-vehicle accident is safely remove yourself from the accident scene. Getting yourself and your passengers to safety can reduce the risk of any further injuries. If you can get your vehicle to a safe place to avoid any more collisions, you should also do so.
Contact Authorities – contacting the police is crucial, as they can deal with the accident scene and begin to take witness statements. Witness statements and any police reports can be used as evidence in your case at a later date.
Driver Details – take the details of all drivers involved in the car accident. You should take names, numbers, driving licenses, registration plates, and insurance details. Make sure you also exchange your details with the other drivers.
Seek Medical Attention – seek medical treatment as soon as you can. Your health and well-being are most important. Treating injuries early will be more beneficial to you. Keep all medical bills so they can be used as evidence of your damages in your personal injury case.
Collect Evidence – it is best to start gathering evidence and any documents that will be crucial in your claim as soon as possible. The sooner you start to collect evidence, the more reliable it will be and the more likely it will hold up in court. Our lawyers can work through your evidence and start piecing your claim together.
Contact Insurance Company – after any accident, you should always contact your insurance company. An attorney can help you with your first contact with them if you are unsure of how to go about it.
Do I Need an Attorney in Orlando for a Multiple Vehicle Accident Lawsuit?
Although you don't legally need an attorney, we believe an Orlando car accident lawyer will be beneficial in any case where you are seeking compensation for a multiple-vehicle accident. At The Law Place, our team of experienced attorneys knows the driving laws in Florida inside out.
Having a car accident attorney can take all the pressure off from negotiating legal claims and dealing with the insurance company for you. You can have peace of mind knowing someone is working with you and protecting you. Sometimes, insurance firms will offer a settlement value that does not truly reflect your financial and non-economic damages. Speaking to an Orlando car accident lawyer first will be favorable to your car accident case.
Motor vehicle accidents can be traumatic and distressing, so hiring an accident lawyer will give you the support and the knowledge of the Florida legal process. It can be difficult to determine the at-fault driver in a multiple-vehicle accident. Our lawyers can begin the investigation into the accident and begin to put your claim together.
Will the Florida No-Fault Law Allow Me to Sue for a Car Accident Injury?
The Florida no-fault auto accident law gives injured drivers a chance to pursue negligent drivers for their damages. Every vehicle driver in Florida will have a personal injury protection (PIP) policy for when an auto accident occurs. A PIP insurance policy provides a minimum compensation of $10,000 for accidental injury costs. Some non-economic damages, including pain and suffering, cannot be covered by the policy. Sometimes serious car accidents can lead to long-term injuries and immense suffering, if this is the case, an Orlando car accident lawyer may be able to help you recover your long-term damages.
What Are Damages in a Florida Car Accident Lawsuit?
A car accident attorney in Orlando can review the damages your claim can be awarded. If you have suffered severe injuries because of another driver's negligence that driver will be held partially or totally responsible. The damages you can plead in your car accident case will depend on the severity of the resulting conditions. Some of these expenses and damages can include:
Medical bills.
Lost wages.
Pain and suffering.
Wrongful death.
Property damage.
Our car accident lawyers may also be able to recover compensation for any future medical expenses you have. We can also consider any future lost wages you may have obtained from ongoing trauma and permanent injuries.
Proving Negligence in a Car Accident Case
The determination of negligent behavior can be difficult. While everyone is liable for any damages that may have occurred as part of the collision, the plaintiff must usually demonstrate the negligent actions of the driver in the claim. The negligence of a driver may involve violations of traffic rules. However, vehicle component manufacturers or mechanics may have also been responsible for a collision.
What Is the Average Time of Settlement for Car Accident Claims in Orlando?
Every auto accident case is different, and the time it takes to settle a claim will depend on many factors. For that reason, it is hard for us to give an exact time frame. If injuries have been suffered, medical treatment will need to be concluded first, and this often takes more time. Additionally, high-value liability cases may need more time, as there are more hurdles along the way.
How do I Pay for an Orlando Car Accident Lawyer?
You don't need to pay for our car accident and personal injury attorneys until your case has been settled and compensation has been awarded. The last thing you need after a traumatic car accident is to find money to pay for lawyer fees.
We work on a conditional fee agreement, which means if your case is not successful in rewarding compensation, then we won't take any money from you. We take our fees after. You can feel confident and safe choosing us, and knowing there are no hidden fees.
Contact The Law Place Today
At The Law Place, our team of car accident attorneys has over 75 years of combined experience. An Orlando car accident lawyer may be invaluable to your car accident and personal injury claim. Your life can change significantly after a car accident; let us be the ones to take the pressure off.
Our law offices are open for calls 24/7, so we are always here to take your call. When an automobile accident happens unexpectedly, we will be here to answer, no matter what time of the day.
Get in touch with us today, we offer a free consultation where you will chat with one of our lawyers and begin your journey to fair financial compensation.
Call us at (941)-444-4444.