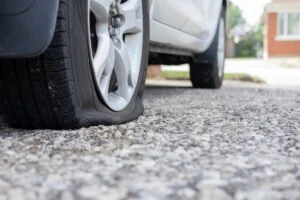 A tire blowout can be a frightening experience for any driver, even the most experienced. It can occur on any road surface in any weather condition. Not only can a tire blowout cause damage to your vehicle and property if you crash, but it can also result in serious injury or even a fatality. While tire blowouts can happen for a variety of reasons, such as poor maintenance and road hazards, defective tires are often the culprit.
If you have experienced an accident due to a tire blowout, call The Law Place legal team, an Orlando car accident attorney at (941)-444-4444 to talk through your options.
Car Tire Blowouts Statistics
According to the National Transportation Survey Board, an average of 33,000 accidents are caused by tires. 2,000 of these through car tire blowouts. A blowout can be minor, with little more than an inconvenience of changing a tire. Or, they can be more serious leading to injury (of yourself and others), property damage and in the worst cases fatalities. If you have experienced a tire blowout and it you experienced injury as a result, there may be a personal injury claim. Therefore, it is important to seek legal representation from tire blowout accident lawyers who can help you seek a resolution.
Once you appoint a personal injury lawyer, they will talk you through the legal process. This will often involve an investigation into the incident. As part of inquiries, the solicitor may look at reports on the condition of the car, truck or vehicle involved in the accident. This is because poor maintenance, faulty installation, overloading a vehicle, or underinflation can all cause a tire blowout. Understanding the circumstances surrounding the accident will help your law firm gain clarity on liability. If in doubt, always consult tire blowout accident lawyers who have experience in this area.
Causes of Tire Blowout Accidents
The legal process will aim to establish causation. Tire manufacturers, insurance companies, the driver of the vehicle, injured parties and those involved in the accident will be investigated. Understanding the cause of the accident will help the lawyer build up a claim for compensation if it is found someone other than you was liable. Some common causes of tire blowouts include:
Tire Defects
Defective tires can be prone to sudden blowouts, leading to accidents. Examples of defects include tread separation, faulty design, and manufacturing errors.
Improper Maintenance or Installation
Failure to properly maintain and install tires can lead to blowouts. This includes failure to rotate tires regularly, improper inflation, and failure to inspect for damage or wear and tear.
Overloading or Underinflation
Overloading a vehicle beyond its capacity or driving with underinflated tires places excessive stress on the tires, increasing the risk of a blowout.
Road Hazards
Potholes, debris on the road, and other hazards can cause damage to tires that may result in a blowout.
A tire blowout accident lawyer can investigate the evidence surrounding the case and evaluate the factors that contributed to the accident.
Bald Tire Blowout
Bald tires can be one of the main causes of tire blowout. Tires need sufficient traction to grip the road properly. Blowout accidents can occur with bald tires because of the following:
The motion of a truck or car causes friction which in turn creates heat. When the tire tread is inadequate, the friction and heat increases. This degrades the tire even further.
Our team of dedicated attorneys fight and win for Floridians.
Types of Injuries and Damages Resulting from Tire Blowout Accidents
Tire blowout truck accidents or those that involve a car can result in a wide range of injuries, from minor cuts, bruising, and sprains to catastrophic, life-changing injuries that may require lifelong medical care. Some common injuries resulting from tire blowout accidents include:
Broken Bones
The force of an accident caused by a tire blowout can cause fractures, particularly in the arms, legs, and ribs.
Head and Brain Injuries
A blow to the head or traumatic brain injury (TBI) can occur when a victim's head strikes an object during the accident.
Spinal Cord Injuries
The impact of a tire blowout accident can cause damage to the spinal cord, leading to paralysis or other severe neurological impairments.
Soft Tissue Injuries
Whiplash, strains, sprains, and other soft tissue injuries, are common in car accidents caused by tire blowouts.
In addition to physical injuries, victims may also suffer financial damages such as medical bills, lost wages due to missed work, vehicle damage (which is even worse if the victim relies on driving to earn money), as well as ongoing pain. Some of these issues may be resolved through long periods of physical therapy to regain control of limbs injured in the accident.
There are also emotional and financial consequences such as wage loss to consider too. Tire blowout accident attorneys can help victims recover compensation for these damages by filing a personal injury lawsuit against the responsible parties.
What to Do in Case of a Tire Blowout
Even with proper maintenance and precautions, tire blowouts can still occur. If you experience a blowout while driving, here are some steps to take:
Stay Calm – A blowout can be a scary experience, but it's important to stay calm and keep control of the vehicle.
Don't Panic-Brake – Slamming on the brakes can cause the vehicle to lose control and potentially lead to an accident. Instead, gradually slow down by taking your foot off the accelerator.
Maintain Steering Control – Keep both hands on the steering wheel and steer in the direction you want to go. Avoid sudden movements or overcorrecting.
Pull Over Safely – Once you've regained control of the vehicle, pull over safely onto the side of the road or into a parking lot.
Inspect Tires – Check all tires for damage or wear before continuing your trip.
Replace Tire(s) – If a tire is damaged beyond repair, replace it with a spare or have it replaced by a professional. Auto accidents are often caused by poor care and repair.
Even if you don't experience any immediate damage or injuries from a tire blowout, it's still recommended to have your vehicle inspected by a professional as soon as possible. Where other vehicles are involved, it is important that the correct steps are taken to deal with the accident.
Tire blowouts are often preventable. Make it good practice to regularly inspect your tires to make sure they are:
Properly inflated.
Checked for wear and tear.
Not defective.
Always exercise due care and attention when driving and are aware of any hazards on the road that could cause a blowout. Knowing the correct steps to take can reduce the likelihood of a lawsuit being brought against you if you have a collision with another driver or pedestrian.
Even with these measures in place, it's important to know what to do in case of a tire blowout. Remember to stay calm, maintain control of the vehicle, and pull over somewhere safe before you inspect the tires. If it's safe to do so and you are not injured, replace any that are damaged. If an accident does occur and there are consequences for a third party, your actions may be brought into question.
Remain vigilant on the road, and always be aware of the condition of tires. By doing so, you can keep yourself and others safe while driving and prevent tire blowouts.
We're Florida's top litigation team with over 75 years of combined experience
Damage a Tire Blowout Can Cause
A tire blowout occurs when the tire explodes, sometimes if it has been pierced by debris on the road, other times due to poor repair and maintenance. The hole in the tire then reduces air pressure and the tire will quickly deflate. A car or truck tire needs a certain amount of pressure in the tire to operate safely.
When the tire blows out, it can slow the car down which can be dangerous if driving on a highway. Steering is also affected. The vehicle can sometimes spin which results in injury to the driver and any passengers.
When the vehicle spins, it can cause it to move across the road and into oncoming traffic which is very serious. A spinning car may strike other vehicles, cyclists on the road or pedestrians walking nearby.
When the tire has blown, it can throw debris onto the road. This is can also cause injury to members of the public. Truck accidents from a tire blowout can be serious. Often, this is because trucks are heavier than cars so preventative measures should be taken even more seriously to prevent tire blowouts.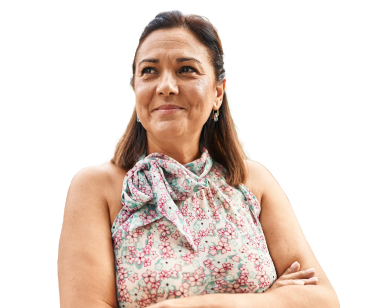 From the initial call to updates on your case status, we are here to get you answers.
Liability
When it comes to dealing with a tire blowout claim, there is the important matter of liability. Drivers are required to keep their vehicles in good condition and in an acceptable state of repair. When dealing with tire blowout accidents and the associated personal injury claim, the law firm will look closely at the details of the case including the tire pressure, tire tread, tire failure and vehicle to determine the at fault party. When a careful evaluation is carried out, the accident lawyer will develop a detailed picture of who is at fault. For personal injury claims of this nature, fault can be placed on:
The vehicle manufacturer.
The manufacturer of vehicle components or tires that led to the blowout accident.
The mechanic who carried out work on the vehicle.
The company who sold the car or truck, tires or components.
When the case has been evaluated, the individual or company may be liable for damages, allowing the victim to obtain compensation.
Speak to an Orlando Tire Blowout Accident Lawyer Today
If you have been involved in a tire blowout accident, it's important to seek legal assistance as soon as possible from an Orlando car accident lawyer. Tire blowouts can cause serious injuries and property damage. Determining liability can be complex too.
With the right team of lawyers on your side, they can investigate the accident, gather evidence, and identify if there was any negligence. Lawyers can also determine whether the fault rests with another driver or whether the tire manufacturer contributed to the incident. They can also help you navigate the insurance claim process.
It's important to act quickly after a tire blowout accident to preserve evidence and protect your rights. If you or a loved one has been a victim of a truck accident caused by a tire blowout, don't delay. Contact The Law Place, a car accident attorney. Remember that time is of the essence when it comes to legal matters, so call Orlando tire blowout accident lawyers at The Law Place at (941)-444-4444 for a free consultation and case evaluation.