If you have sustained personal injuries from a car accident that was not your fault, then look no further than a lawyer from The Law Place. We have over seventy-five years of collective experience when it comes to Florida's legal system. The Law Place has a reputation for adeptly handling a large proportion of compensation cases. Our lawyers have the relevant skills, knowledge, and experience to give your case the utmost attention it requires.
If you have any questions about your personal injury case, then please do not hesitate to speak to one of our personal injury lawyers now. For your convenience, our phone lines are open twenty-four hours a day, seven days a week. Talk to us today. We're here to help.
Contact The Law Place on (941) 444-4444 to schedule a free consultation today.
What Parents Need to Know
All parents would agree that keeping their children safe when being transported in a vehicle is imperative. Florida has car seat laws that apply to all children who are traveling on Florida's roads, whether the child is a resident in Florida or not. This article will inform you about the basics you need to be aware of in order to comply with Florida law and keep your children safe.
Our team of dedicated attorneys fight and win for Floridians.
Florida Car Seat Laws
There is a great deal of evidence to show that age and weight-appropriate child restraint devices, booster seats, and seat belts are lifesavers and reduce the risks of serious and fatal injuries. It is for those very reasons that the use of child car seats is mandatory for all children in the State of Florida and that its law makes car seats mandatory for all children.
Below you will find brief information on child car seat laws that are operational in Florida and can be found under Florida Statute 316.613:
Birth to 3 years old

– Children must be fastened up in a separate car seat, in an appropriate child restraint, or in one that is integrated into the vehicle itself.

4 to 5 years old

– Children must use a booster seat, be in a separate car seat, be in a proper child restraint, or be in one that is integrated into the vehicle.

6 years old and over

– Children have the option to still use a booster or must fasten up a regular seat belt.
Note that parents are required to use a crash-tested, federally approved child restraint system.
We're here to serve you. Our phones are open 24 hours a day.
Height and Weight Requirements
Whether the child is very short or tall makes no difference. The rule that applies to them is based on the age of the child. Therefore, there are no exceptions when it comes to a child being above or below average for their height.
We're Florida's top litigation team with over 75 years of combined experience
The Penalty for a Child Not Being in a Car Seat in Florida?
Car seat laws in Florida are meant to be adhered to. They are in place for the welfare of all children being driven on Florida's roads. Parents can be liable to a penalty of $60.00 along with three penalty points against their license. The court has the discretion to waive the points and instead order that the person attend a car safety program.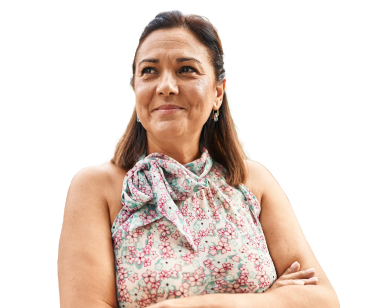 From the initial call to updates on your case status, we are here to get you answers.
Rear Facing Car Seat Laws in Florida
Experts on child safety advise that newborns should be placed in a rear-facing car seat immediately from the moment they leave the hospital. Babies will remain in rear-facing car seats for as long as the manufacturer's guidelines will permit. This is in the best interests of your baby. Keep in mind that your baby is likely to outgrow its rear-facing car seat when it reaches about 20 to 25 pounds in weight.
No recommended age is specified from when to switch your baby from rear-facing to forward-facing.
Making the Switch to a Forward Facing Car Seat
It is best to consult the manufacturer's guidelines around when to switch from rear-facing to forward-facing car seats. The reason for this is that Florida car seat laws provide no information about this. Some manufacturers advise switching to a forward-facing car seat at around 25 pounds. But others may say to wait until your child is around 40 to 45 pounds in weight.
When to Switch to a Booster Car Seat
Florida law requires a child to sit in a booster seat from the age of four. By this time, it is expected that children will have outgrown the weight or height limit for their forward-facing car seat
When making the switch from a forward-facing car seat to a booster seat, it is recommended that you make certain that your child meets the following requirements:
The child has outgrown the internal harness of your forward-facing car seat.

The child is between 40 and 80 pounds and around 35 inches tall but not 4'9" tall yet.

The child is unable to sit with their back against the vehicle seat in comfort
When a Child Can Begin to Use a Seat Belt Under Florida Law
Seat belts are designed for adult passengers. A majority of children will be around the age of 10 or 11 years of age before they can start to use a seat belt. If a car seat belt does not fall comfortably over the child's shoulder and across their lap, it is advised that the child should remain in a booster seat until a seat belt can fit them properly. In addition, make note that the safest place for a child is in the back seat of a car.
Exceptions to the Law
Some exceptions exist to the above laws. Florida Statute 316.613 defines some situations where these laws are not applicable.
A child with a known medical condition is exempt from riding in a car seat if it will cause them unnecessary discomfort. Parents must be ready to present documentation written by a qualified medical professional to a law enforcement officer if it is requested. The document must detail why the child is exempt.
Contact The Law Place Today
If you are experiencing personal injuries related to a car accident that was not your fault, then contact an experienced personal injury lawyer at The Law Place.
You can contact us on (941) 444-4444 to schedule a free consultation today, and a personal injury lawyer will help to determine whether your case is eligible for support and assist you in getting the compensation you are entitled to.