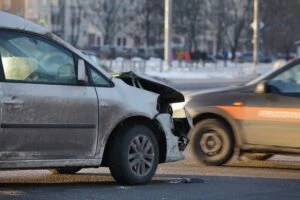 Loose objects in Orlando are a major cause of many car accidents every year. When people think about the reasons why car accidents occur, they generally consider the actions of drivers and road conditions. Many people fail to realize that loose objects inside a vehicle have the potential to cause a catastrophic car accident. Loose objects can distract a driver, smash through glass, fall off a vehicle, and more. All of these can result in awful consequences for a driver and other road users.
If you or someone you love has suffered serious injuries in an accident caused by loose objects, you need to contact a reputable Orlando personal injury lawyer. At The Law Place, we have a team of lawyers with over 75 years of combined experience. You deserve to receive financial compensation after suffering such a traumatic event. We can help you build and file your personal injury claim. If you have sustained serious injuries, you may be looking to file a personal injury lawsuit. Regardless of your legal needs, we are here for you.
To schedule a free consultation with one of our skilled personal injury lawyers, call us now at (941)-444-4444.
Loose Objects from Vehicles
All motorists in Orlando have a responsibility to ensure that their cargo is secured or fastened while they travel on the roads. Commercial trucks are required to abide by a strict set of cargo securement rules published by the Federal Motor Carrier Safety Administration (FMCSA). A truck driver has to ensure that each tiedown is attached in a manner that will prevent it from becoming loose while the vehicle is in transit.
There are many ways that motorists can prevent their cargo from becoming loose, including:
Safely securely objects to the roof of a vehicle or the bed of a truck.
Ensuring that bike racks are properly fastened to the rear of a vehicle.
Placing any loose objects securely inside of a vehicle.
Making sure that the rear door of a trailer truck and all other doors are securely locked during transit.
If a motorist fails to safely secure their cargo, it can result in loose objects causing traffic accidents. Depending on the loose objects involved and where the accident occurred will impact the severity of injuries sustained by victims. Unfortunately, the most severe loose object accidents are fatal.
How Loose Objects Can Cause Accidents in Orlando
Loose objects can cause traffic accidents in Orlando in a range of different ways. Some common causes of loose object vehicle accidents include:
Large loose objects obstruct the ability of other road users to drive safely in their appropriate lanes.
Loose objects fall off a vehicle and onto another vehicle, cyclist, motorcyclist, or pedestrian.
Loose objects fall onto the road and remain there. This, therefore, results in other drivers swerving to avoid colliding with the loose object.
Improperly loaded cargo falling from commercial trucks into roads.
Regardless of how a loose object caused your accident in Orlando, a personal injury attorney at The Law Place can help you recover compensation. We can review your case to offer you some unbiased legal advice that you may be searching for. The sooner you get in contact with us after suffering your accident, the better.
Our team of dedicated attorneys fight and win for Floridians.
Common Injuries Suffered from Loose Objects in Road Accidents
Car accidents caused by loose objects can be catastrophic. Often, loose objects in the road will cause drivers to dangerously swerve to avoid colliding with the objects. Consequently, drivers may veer into another traffic lane of oncoming traffic. This can result in head-on collisions, side-swipe accidents, and more. The Centers for Disease for Disease Control and Prevention (CDC) has published how approximately three million people suffer injuries in road accidents every year in the United States.
The dangerous nature of accidents caused by loose objects means that some common injuries suffered in these cases include:
Traumatic brain injuries (TBI).
Spinal cord injuries.
Neck injuries.
Broken bones and fractures.
Internal injuries, including organ damage and bleeding.
Lacerations.
Disfigurement
Post-traumatic stress disorder (PTSD).
Nerve damage.
Orlando Slip and Fall Accident Caused by a Loose Object
Loose objects are also a leading cause of slip-and-fall accidents in Orlando. Victims of slip and fall accidents are protected by Florida's premises liability law, outlined under Statute 768.0755. When a trip or slip and fall accident occurs at the establishment of a business, the owner can be held negligent. Our personal injury lawyers at The Law Place have helped countless clients file Orlando slip and fall claims and they can help you too.
When loose objects are left on the floor, they can be dangerous hazards. Some examples of common objects left loose on the ground include water, electrical cables, food, damaged floor mats, and more. No matter how severe your slip and fall injury is, you will more than likely be compensated for your suffering.
If you think you may be able to recover compensation for your slip and fall case, you should get in contact with our law firm today. A slip-and-fall lawyer will be able to examine your case and offer you some honest legal advice.
We're Florida's top litigation team with over 75 years of combined experience
Compensation Recovered in Personal Injury Cases
If you or someone you love has suffered an injury in an accident caused by a loose object, you could be entitled to a great sum of compensation. Many accident victims are aware that they can claim for their medical expenses, but fail to realize that they are also eligible to claim for so much more. Some common damages claimed in Orlando personal injury cases include:
Medical bills. This will include past, present, and future medical treatment. All medical expenses can be claimed including, ambulance costs, transportation to appointments, hospital stays, and more.
Lost wages. If you sustain injuries that prevent you from working, you can claim for your loss of income. Your inability to work could have a huge impact on any dependants you might have, compensation can help.
Reduced earning capacity. If your accident injuries mean that you cannot work full-time or complete the same tasks you once did, you can claim compensation.
Pain and suffering. These damages refer to the emotional trauma and suffering you will have endured because of your loose objects accident. It is difficult to determine how much victims are entitled to in pain and suffering damages and that is why it is advisable to hire an experienced personal injury attorney.
Property damage. If your accident involved your personal vehicle getting damaged, you can claim for any repair or replacement costs you have had to face. Furthermore, if any personal items were damaged in the accident, such as watches, it may be possible to claim those too.
Wrongful death. If a loose object caused an accident that resulted in the death of a loved one, you can recover compensation for wrongful death. With the help of a personal injury lawyer, you may be eligible to claim for burial costs, funeral expenses, loss of income, and more.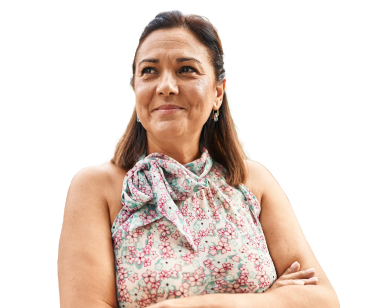 From the initial call to updates on your case status, we are here to get you answers.
What to Do After Suffering an Accident in Orlando
If you are ever unfortunate enough to find yourself involved in an Orlando road accident, there are some things that are important to know. By following the advice below, you will protect your legal rights, health, finances, and more.
Seek Medical Care
The first thing you should do is seek medical attention. Your health and the health of those around you is the single most important factor. If you have suffered a severe injury, it would be strongly advisable to dial 9-1-1 for emergency services. The treatment that medical first responders can offer at the scene of your accident can save your life. If, however, you think you have only suffered minor injuries, it may not be necessary to call for emergency medical treatment. In this instance, we would recommend that you take yourself to an emergency room. Not all injuries are visible, such as internal injuries, and that is why it is important to get yourself checked out.
Traffic accidents caused by loose objects generally tend to be severe. Visiting a doctor after such an event is essential. A medical professional may detect a severe injury that you were unaware of.
File a Report
Most traffic accidents in Orlando will need to be reported to the police. Auto accidents caused by loose objects typically result in a great deal of property damage. If vehicles in your accident have sustained significant damage, or if people have been injured, the law states that law enforcement officers must be called to the scene. Once these officials arrive at the scene of your accident, they will ensure the safety of everyone involved, close necessary roads, and more.
If your accident resulted in little damage, it may not be necessary to call for law enforcement officers. However, Florida Statute 316.066 requires that you file a written report of your accident within 10 days. Failing to report a traffic accident can result in criminal charges.
Collect Evidence
An important part of a personal injury claim is evidence. The more evidence a claim has to highlight an accident injury, the more likely a victim is to receive the full amount of compensation they deserve. Therefore, if you can do so, it would be advisable to collect evidence after suffering an accident. This can include taking photos of the accident scene, recording videos, gathering witness details, taking note of license plates, and more.
We understand that collecting evidence after suffering such a traumatic event may be the last thing on your mind, but it can be hugely beneficial to your case. Once you hire a personal injury lawyer from The Law Place, however, they can help you in this process of gathering evidence.
Contact Personal Injury Lawyers
The final thing you should do after suffering an accident is contact reputable personal injury lawyers. Unfortunately, the state of Florida does not grant injury victims infinite time to make personal injury claims. Therefore, the sooner you contact us, the better.
How to Negotiate With Your Insurance Company
Most car accident victims in Florida will be able to recover compensation without going to court. Personal Injury Protection (PIP) insurance policies mean that most victims will seek compensation from their own insurance company after suffering a traffic accident. The process of negotiating with insurance companies can be frustrating for people who have sustained injuries. This is because insurance companies will try and claim that victims are responsible for their own injuries. For example, they may make the argument that a victim did not respond appropriately to a loose object in the road.
Not only this but it is not uncommon for an insurance company to pressure a victim into accepting a lowball offer. For this reason, it is important to contact and seek advice from a skilled personal injury lawyer before negotiating with your insurance company. A lawyer can give you an estimation of what your case is worth. If you hire one of our personal injury lawyers, they can represent you in these negotiations.
To give yourself a strong position in these negotiations, you need to:
Gather all the facts and evidence surrounding your accident.
Avoid providing your full medical history.
Never consent to have your conversations recorded as your insurance company can use your words against you.
Establish an accurate calculation of your pain and suffering damages.
Our Legal Fees
At The Law Place, our lawyers operate on a contingency fee basis. This is more familiarly known as a no-win-no-fee basis. If you decide to hire one of our lawyers, you will not encounter any upfront costs. You will only pay for our legal fees if you receive a compensation settlement for your injuries. A small percentage of this settlement will cover the costs of your lawyer's fees. If for some reason, your lawyer cannot help you recover compensation, you will not have to pay them a dollar. By seeking our legal representation, you have nothing to lose!
When You Should File a Personal Injury Claim
If you have been injured in an accident caused by a loose object, you need to file a personal injury claim as soon as possible. Florida's statute of limitations only allows you four years to file such a claim after suffering an accident. This is stated under Statute 95.11. Once this claims period has passed, your accident case will be barred and you will not be able to make a claim. To avoid missing out on the justice you deserve, you need to act quickly.
Furthermore, the law only grants the families of deceased loved ones two years to file wrongful death claims. This is barely any time at all. If you get in touch with one of our lawyers at The Law Place, they can file a claim on your behalf. You can focus on your grief and caring for your loved ones, while we do all the hard work.
How a Personal Injury Lawyer Can Help You
A personal injury lawyer can help you in a variety of ways after suffering an accident caused by a loose object in Orlando. Their main responsibility will be to help you file a personal injury claim. This includes gathering evidence, interviewing witnesses, collecting police reports, and more. Furthermore, they will handle all the paperwork and negotiations with your insurance company.
In situations where insurance companies refuse to agree to fair settlements, it may be necessary to take legal action in the form of filing a lawsuit. All of our lawyers have lots of experience fighting cases in the courtroom. They will build you a solid case to ensure that you are successful. No matter what, we don't give up on our clients.
Furthermore, hiring a lawyer can be very beneficial to you personally. Having the presence of a legal professional in your life that you can trust can be hugely reassuring. Whenever you have a question or query, you know that you can get honest answers from a professional. Suffering an accident in Orlando can be very traumatic, but we are here for you. During this difficult time in your life, we can offer you the guidance and support you need.
What If I Can't Afford a Lawyer for a Personal Injury Case?
If you don't think you can afford a lawyer don't worry! Our personal injury lawyers will not ask for any upfront payments. If they help you achieve a settlement, a small percentage of the final amount will be deducted to cover their legal fees. Plus, if they are unsuccessful, you don't have to them a dollar. In short, you will never be out of pocket. Seeking professional legal representation couldn't be more easier or affordable.
We understand that seeking legal help can feel quite daunting. However, there is absolutely nothing to worry about. If you have any questions or queries, don't hesitate to call our office today. A member of our team will willingly answer your questions and offer you some free advice. They will also be able to explain our fee structure to you in more detail.
Can You Sue for Pain and Suffering in Orlando?
You can sue for pain and suffering damages in Orlando. If you have been severely injured in a car or slip-and-fall accident caused by a loose object, you can take legal action. Unlike medical bills, pain and suffering damages are classed as non-economic damages. Determining how much a victim is entitled to receive in compensation, therefore, is not straightforward.
For your best chance of successfully suing a negligent party in Orlando, you need to hire an experienced personal injury lawyer. Although you can go to court alone, you are less likely to win your case. A skilled lawyer at The Law Place will be able to create a solid case to present to the prosecution.
Can Loose Objects Cause Serious Injuries in Traffic Accidents?
Loose objects can absolutely cause serious injuries in traffic accidents. There are many ways that these objects can cause catastrophic accidents. For example, a loose object in the road can cause other drivers to swerve into oncoming traffic. Often, serious injuries are caused by head-on and sideswipe collisions that result from loose objects in the road. Furthermore, if a loose object falls off a vehicle and pierces the windscreen of another vehicle, the impact can be fatal.
A slip-and-fall accident caused by a loose object can also result in serious injuries, especially to the older generation. If a loose object causes a person to fall, they may hit their head or severely break bones. The impact suffered after falling can be catastrophic. The head is incredibly fragile and any impact it endures can have serious consequences. It only takes a small impact on the neck or back for a person to suffer a spinal cord injury. Once this injury is sustained, the chances are that a person will become paralyzed. This is a permanent, incurable injury.
How Long Will My Case Take to Settle?
The amount of time that it will take to settle your case will depend on several factors. Accident cases that involve severe injuries and are high-value generally take longer to settle than smaller cases. This is because to reach a fair settlement, there will be a lot of negotiations and deliberations. For this reason, many high-value cases will go to the courtroom.
Our team at The Law Place recognizes that you may be eager to recover compensation quickly. With mounting medical bills, you may be feeling the stress and pressure to start paying off these fees. Although you may want to be compensated quickly, it is worth prolonging the process if you are not being offered the settlement you deserve. We will willingly back your case in the courtroom. These accidents can cause lots of costly damage, you deserve to be compensated the full amount you are entitled to.
Get in Touch With Us at The Law Place Today!
Loose objects cause thousands of accidents every year in Florida. The frustrating part about these accidents is that they can mostly be prevented. If you or someone you love has been injured because of a loose object, you may be searching for legal representation. At The Law Place, we have the team for you. No matter the circumstances of your case, we can offer you some legal advice and examine your case in a free consultation. In this initial consultation, you can find the answers you may be looking for. One of our personal injury lawyers will outline all of the legal options available to you.
No matter if you have suffered a traumatic brain injury or severe bruising, you may be entitled to compensation. The sooner you get in touch with us, the better! There is simply no time to lose.
Our team is available to answer your call 24 hours a day, seven days a week. To organize your free initial consultation, give us a call today at (941)-444-4444.