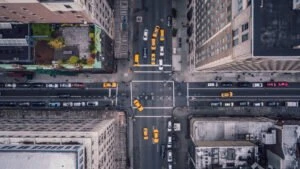 Many car accidents occur around Florida's busiest intersections. At intersections, drivers are approaching from various directions. Most drivers usually pass through with no issue, but sometimes an intersection accident occurs. Approximately 2.5 million collisions occur each year in the United States. Nearly half of the fatal and serious car accidents occur near and in intersections.
The most dangerous intersections in Orlando are usually the result of poor upkeep and maintenance, inadequate lines, untimely traffic signals, and most commonly driver negligence. Driver negligence appears when a driver fails to behave responsibly, causing damage to other vehicles and putting lives in danger.
It is important to remain vigilant and responsible as a driver when passing through potentially dangerous intersections, in order to prevent a car crash that could injure you, passengers, other drivers, and pedestrians.
If you have been involved in a Florida intersection accident, call The Law Place today at (941)-444-4444 for a free consultation. We can assign an experienced Orlando car accident lawyer to your case.
Florida and Orlando Car Accidents
The Orlando area has a growing population, and many people require cars to drive around this metropolitan city. With some of the most popular tourist attractions around, thousands of tourists flock to this part of the state every year. It is no surprise that Florida intersections are congested, with the number of intersection accidents growing on a year-by-year basis.
With an upsurge of traffic and congestion on the roads, it is estimated that there are on average 85 crashes a day in Orlando, according to the Florida Department of Safety and Motor Vehicles. That is roughly one car crash every 20 minutes.
Here at The Law Place, our attorneys deal with Orlando car accidents on a day-to-day basis, making us competent and uniquely positioned to fight your case.
Why do Intersection Accidents Happen?
Intersection accidents can occur from factors like car maintenance and road upkeep etc. However, a large percentage of intersection accidents occur when a driver makes a careless error or does not react quickly enough to another driver's negligence.
Over our many years of service, our Orlando car accident lawyers using past cases, have found the most common causes of intersection errors are:
Abrupt changes in speed – driving on congested roads can lead to sudden stops and a plummet in speed, which can cause a chain reaction that leads to a rear-ended auto accident. Drivers tend to accelerate through a yellow light to make it across, which often increases the chance of an intersection crash.
Prohibited right turns – if a driver decides to turn right even though it is prohibited, they could cause a severe collision.
Running a red light – failing to stop at a red light and stop signs is a leading cause of intersection accidents. Serious car crashes can be caused by drivers who are driving at fast speeds through red lights, where it might be too late to slow down to avoid oncoming traffic.
Not paying attention to other vehicles – a driver must be aware of their surroundings on the road, and spending too much time focusing on other things could lead to distracted driving, causing an intersection accident.
Poor weather conditions which have not been considered – wet and foggy road conditions may make it difficult to drive safely, compared to clearer and drier weather conditions.
Distracted driving (use of mobile phones, eating and drinking) – there is a ban on the use of mobile phones, including; texting and calling whilst driving in the state of Florida under Florida Statute 316.305. Talking to passengers, using navigating systems, and moving objects around in the car can all be classed as distracted driving.
Our team of dedicated attorneys fight and win for Floridians.
The Most Common Florida Intersection Accidents
T-Bone accidents are the most common type of accident seen at intersections. A T-Bone accident is the term used to describe when one driver slams directly into the side of another vehicle, creating a T shape. As well as being the most common car accident, it is also the most threatening to vehicles and passengers involved.
Frequently, T-Bone crashes arise because a driver has continued through an intersection, ignoring a red light and stop signs. The driver who crashed into the other will likely be the at-fault party, with a few exceptions where this might not be the case.
These types of car crashes can be extremely dangerous. Most of the time the other driver will not see the negligent party coming, till it is too late to stop. These crashes happen quickly and suddenly, and at this point, the damage will already be done. Serious and life-changing injuries can be caused by a driver speeding through an Orlando intersection.
Car Crash Injuries and Compensation You May Be Entitled to
Car accident victims may sustain injuries that differ in severity and recovery time. As well as damage to their vehicles. Therefore, it is useful to know what kind of damages and expenses can be presented in your claim. Our car accident lawyers can work with your insurance company and help with any arrangements needed.
Victims of an intersection crash are entitled to pursue a claim for any of these damages; medical expenses, pain, and suffering, lessened quality of life, and lost wages. This may cover any past, present and future instances where you have lost income, or future medical bills that are required from this accident.
The most common injuries obtained from Orlando intersection accidents are:
Broken bones and fractures
Traumatic brain injuries (TBIs)
Head injuries, including trauma to the jaw and teeth
Crushed limbs and loss of limbs
Back injuries and paralysis
Internal bleeding
Soft tissue injuries
Cuts, burns and abrasions
Whiplash
Seek Medical Attention First!
It is important that you and anyone else involved in a car accident, seek medical attention as soon as possible.
Try not to worry about the medical expenses just yet. Make sure you seek medical care even if you think you've walked away injury free. Sometimes you might not be able to tell if you have suffered serious internal injuries.
Seeking medical advice can also ensure that your law firm has documented medical records and help your attorneys proceed with a claim.
We're Florida's top litigation team with over 75 years of combined experience
Should I Get a Lawyer After an Intersection Accident in Florida?
You do not need legal representation after a car accident in Florida. However, we believe hiring a car accident lawyer will be beneficial to you. A claim can be stressful and difficult to make, especially after a traumatic car accident.
Intersection accidents can be complex, and it might seem intimidating trying to navigate your way through the system. Our Orlando intersection accident lawyers have over 75 years of experience in dealing with car collisions around the Orlando area. We handle these types of cases on a daily basis as personal injury lawyers. We can take the pressure off you and your family, whilst guiding you through the legal process. All you have to do is make the first call.
Florida law states a personal injury claim caused by a car accident must be filed within four calendar years from the date the accident happened. It might feel like you have plenty of time, but the court may dismiss your file if you do not claim within this interval. Therefore, you must act fast, as it could lead to you not receiving fair compensation.
Evidence
The sooner our team of lawyers can assess your situation and start collecting evidence the better for you. Types of evidence that can contribute to a claim in court include; police reports, witness statements, vehicle damage documentation, and medical records. It is important to gather evidence quickly in cases like this, as stronger evidence is more likely to stand up in court and receive a fair conclusion.
If you or a loved one have been involved in a motor vehicle collision at a dangerous Orlando intersection, it might be best to consider discussing it with a lawyer as soon as possible. Our attorneys will work with you, advise and help you pursue fair compensation.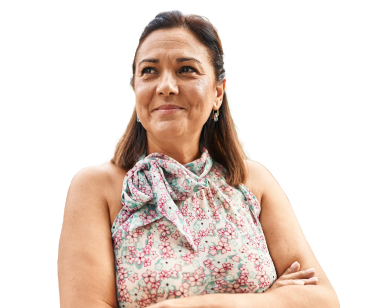 From the initial call to updates on your case status, we are here to get you answers.
Is a Car Accident Attorney Affordable?
The Law Place operates on a no-win-no-fee condition. This means if the compensation claim is unsuccessful, you will not have to pay any fees, and you will not be charged. Therefore, you will not lose any money. Our firm has this in place, as we believe everyone who has been involved in an intersection accident deserves the right to an experienced lawyer.
We only take lawyer fees when compensation has been concluded and successful. Our team of lawyers are here to support you, and with no upfront cost!
Contact The Law Place
Have you or a loved one been involved in an intersection accident? Contact our Orlando car accident lawyers at The Law Place today.
Unfortunately, accidents can happen at any time of the day, which is why our law office operates 24/7, so there is always someone to speak to.
Make the first step in your journey and book a free consultation with our experienced car accident lawyers, who you can trust.