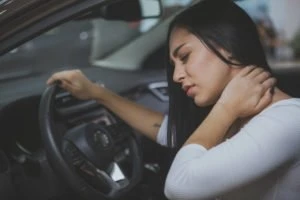 After being involved in a car accident, many victims sustain injuries that leave them suffering for months or even years. Whiplash injuries are one of the most common types of injuries sustained by auto accident victims.
However, symptoms of a whiplash injury can take days, or even weeks, to develop. Because of this, it's important to seek medical treatment as soon as possible after being involved in an accident, even if you have yet to experience any symptoms.
If you have been involved in a car accident, then you should contact The Law Place immediately. You could be entitled to compensation if you were not at fault for the crash, and our team of skilled personal injury attorneys is here to ensure you get the justice that you deserve. So, to receive valuable legal advice from an experienced lawyer, contact The Law Place today. We offer a free consultation to anyone who believes they could have a valid claim, so call us now and schedule yours at (941) 444-4444!
What Is Whiplash?
Whiplash is a neck injury that is caused by a forceful and rapid back-and-forth movement of the neck, similar to a whip cracking.
Whiplash is most commonly caused by car accidents, specifically rear-end car accidents. However, whiplash can also be caused by physical abuse, sports and work accidents, falls, and other types of trauma. Whiplash is a type of neck sprain or strain, but these terms can also refer to many other types of neck injuries.
Most people who suffer from whiplash feel pain for only a few weeks as long as they follow a treatment plan that includes physical therapy and pain medication. However, some people have chronic neck pain and experience long-lasting effects of whiplash.
Our team of dedicated attorneys fight and win for Floridians.
Common Causes of Whiplash
Whiplash happens when your head is quickly and forcefully thrown backward and then forward. This motion can injure the bones in the spine, disks between the bones, ligaments, muscles, nerves, and other tissues of the neck.
Whiplash injuries often result from the following:
Car accidents – Rear-end collisions are the most common cause of whiplash, as the impact can force your head forward and backward quickly.
Physical abuse or assault – If you are punched or shaken, then you may sustain a whiplash injury. It's something that is often seen in shaken baby syndrome.
Contact sports – Whiplash can sometimes be caused by football tackles and other sports-related collisions.
How Do I Know If I Have Whiplash?
After being involved in an accident, you may start to develop some signs and symptoms of whiplash within the first few days. The most common symptoms include the following:
Pain and stiffness in the neck.
Pain that worsens with neck movement.
Limited range of motion in the neck.
Severe headaches, which usually start from the base of the skull.
Pain or tenderness in the upper back, shoulders, or arms.
Numbness or tingling in arms.
Dizziness.
Listed below are some other, less common whiplash symptoms:
Blurry vision.
Ringing in the ears.
Difficulty sleeping.
Irritability.
Difficulty in concentrating.
Memory issues.
Depression.
If you are experiencing any of the physical symptoms listed above after being involved in a car accident, sports injury, or another incident, then you should contact your doctor immediately. It's crucial that you get a quick and accurate whiplash diagnosis to ensure that there are no other injuries that could cause or worsen symptoms.
After you've received medical attention, you should call The Law Place and schedule a free case evaluation, as you could be owed compensation, and our attorneys can help you.
We're Florida's top litigation team with over 75 years of combined experience
Complications That Can Be Caused By Whiplash
Most people who suffer from a whiplash injury eventually feel better within a few weeks and rarely endure any long-term effects. Unfortunately, though, some people may experience pain for multiple months or years after the accident occurred.
It can't be predicted how each individual person suffering from a whiplash injury will recover. However, you typically may be more likely to have chronic pain if the first symptoms you experience start rapidly, are intense, and include the following:
Severe neck pain.
Extremely limited range of motion.
Pain that has spread to the arms.
Listed below are some risk factors that have been proven to worsen the outcome in some cases:
Having suffered from whiplash before.
Old age.
Already existing lower back or neck pain.
A high-speed injury.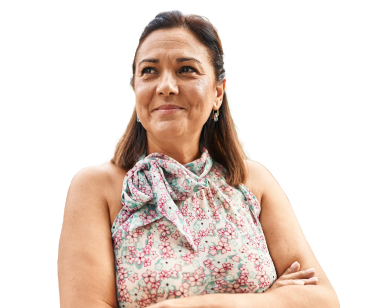 From the initial call to updates on your case status, we are here to get you answers.
What Is the Typical Payout for a Whiplash Injury?
In order to be eligible to recover damages for pain and suffering, the State of Florida usually requires that your whiplash is a permanent injury, although there are always exceptions to this.
This means that you cannot make a financial claim until your injuries have surpassed maximum medical improvement, meaning that you will not heal entirely from your injury or are at the stage where your physical health is unlikely to improve or degenerate. If your injury has a significant impact on your life and likely will for a long time, then you should be able to proceed with a personal injury lawsuit for your car accident.
However, Florida's no-fault law will cover the typical payouts for minor to moderate whiplash injuries.
This is because drivers are required to carry personal injury protection insurance (PIP) of $10,000 or more. This is to be used to cover the expenses of a car accident, regardless of who caused the accident. The $10,000 payout limit is usually enough to cover hospital visits, lost wages, medical necessities, and physical therapy visits.
However, every case is different, so for information that is specific to you and your injury, contact The Law Place today.
When Should You Contact a Personal Injury Lawyer?
If you were already suffering from a neck or back injury that has been worsened from whiplash, then you should pursue a whiplash claim. You should also contact an attorney if you are still suffering a few months after the accident or if your medical professional tells you that your injuries are permanent.
Under Florida Statute 95.11, you must file a personal injury lawsuit within four years of the accident occurring, but you shouldn't wait that long! Contact The Law Place as soon as possible so that our team of lawyers has plenty of time to investigate your case and build a strong argument on your behalf.
Contact The Law Place Today!
Here at The Law Place, we know that the aftermath of any car accident can be incredibly hard to deal with for the victim, especially when they are suffering from whiplash symptoms. If you have been involved in an auto accident that's left you suffering from whiplash, then we want to help you get the justice you deserve.
With over 75 years of combined experience in helping clients who have suffered from the effects of whiplash, our team has the skill and resources necessary to fight on your behalf. And as most of our lawyers are AVVO 10.0 rated, you can rest assured that by working with us, you'll have the best chance at receiving the compensation that you're entitled to.
So if you have sustained a whiplash injury from an accident that was not your fault, then you should contact The Law Place today. Our phone lines are open 24/7, so don't hesitate!
Call us at (941) 444-4444 and book your free case evaluation now!