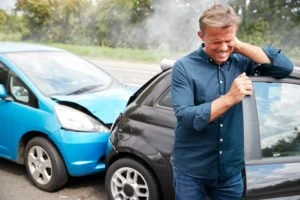 Whiplash is a potentially serious soft tissue neck injury, affecting as many as 3 million Americans each year. Whiplash is the result of trauma to neck muscles and other soft tissues caused by the head being whipped back and forth violently, typically during car accidents, while playing sports, or as a result of physical abuse. While many consider whiplash to be no more than a minor injury, if left untreated, it can result in serious long-term health problems such as chronic pain and degenerative disk disease. As such, it is recommended that anyone who suspects they may be suffering from symptoms of whiplash following an accident should seek treatment within 2 weeks of the incident.
If you have suffered whiplash following a car accident caused by a negligent third party, it is also strongly recommended that you seek advice from an accident attorney to have your case assessed by a personal injury lawyer, who will strive to win you any injury compensation to which you may be entitled.
If you have been involved in an accident that resulted in whiplash injuries, don't hesitate to consult our expert team of personal injury lawyers here at The Law Place, who have a wealth of experience getting the best outcomes in compensation claims just like yours. Our phone lines are open 24hrs a day, 7 days a week. Call one of our injury lawyers today for a free consultation at (941) 444-4444.
What Is Whiplash?
Whiplash is a soft tissue injury that most commonly occurs during car accidents. It can also be called neck strain or neck sprain, and it is characterized by a collection of symptoms that occur following sudden extension and flexion of the neck.
In the case of even quite a minor collision, seat belts restrain and decelerate the body, but not the head, which continues forward and can violently flick the neck as if cracking a whip, hence the name.
This often results in damage to neck muscles, shoulder muscles, and other soft tissues. It can also lead to damage to intervertebral joints, discs and ligaments, cervical muscles, and nerve roots.
Symptoms such as neck pain are sometimes felt directly following the injury, but other symptoms may only appear a few days or weeks after the injury. People suffering from whiplash often show some of the following common symptoms:
Neck pain.
Shoulder pain.
Neck stiffness and restricted range of motion in the neck, head, or back.
Awkward neck movement.
Recurring headaches.
Dizziness.
Ringing in the ears.
Most patients make a full recovery from neck and head pain within a few days or weeks following the incidents. However, some patients experience more severe symptoms, which take months to recover entirely. If these long-term symptoms are left untreated, whiplash can lead to serious health issues such as chronic headaches and cervicogenic dizziness. If you leave whiplash untreated, it can also lead to excruciating pain.
If you are suffering from whiplash pain or other ongoing symptoms following an auto accident, then you may wish to consider filing a personal injury claim. Medical treatment can be expensive, and whiplash symptoms can make everyday tasks as well as certain jobs very difficult. Contact The Law Place today for a free legal consultation with a personal injury attorney and to see how we could help you.
Our team of dedicated attorneys fight and win for Floridians.
What Are the Most Common Causes of Whiplash?
Whiplash can occur following any type of automobile accident that causes an abrupt jolt to a person's neck or head. A person is most likely to suffer from whiplash injuries as a result of a rear-end auto accident, but many other types of collisions can also cause whiplash. Some of the most common causes of whiplash are:
Bicycle accidents – Cyclists are vulnerable to rear-end accidents by cars, which could knock them off their bicycles and cause neck injuries.
Motor vehicle accidents – Any accident which involves a car, bus, truck, or motorcycle has the potential to cause neck injuries like whiplash.
Slip and fall accidents – When a person slips and falls, they can suffer a variety of injuries. If the fall happens in a way that a person's head or neck is strained, then this can lead to whiplash.
Construction accidents – While on a construction site, there is always the chance that loose debris could fall and hit a worker's head or neck. To minimize this risk, workers should always wear hard hat helmets while on a construction site.
Regardless of the type of incident, if you have been involved in an accident that resulted in a whiplash injury, the first thing you should do is seek medical attention. It is important to see a doctor immediately to treat other injuries you may have, such as a concussion.
Following this, you may wish to make a personal injury claim, particularly if you feel that the accident was not entirely your fault. Call our personal injury lawyers today for a free case evaluation and to see whether you have a viable claim.
What Are Common Treatments for Whiplash?
Patients suffering from whiplash should seek medical advice and treatment from a medical professional first and foremost. In a lot of cases, whiplash accident victims only suffer mild symptoms, such as neck pain, and whiplash symptoms will often disappear alone in a matter of days or weeks. In this case, a medical practitioner might only prescribe pain medication and monitor the symptoms to see if they disappear with time.
In people who experience whiplash, around 30-50% of patients will develop more persistent whiplash-associated disorders. This can include neck and or back pains for years following the initial car accident. Victims who experience severe whiplash and excruciating pain immediately following their accident are more likely to experience pain for a longer duration.
Some of these, if left untreated, can have severe health consequences. For example, whiplash accidents also commonly cause a concussion, where your brain bounces against the side of your skull. Make sure to seek medical attention if you feel a headache following an impact to the head.
Treatment for people with whiplash will depend on the individual case and will most likely involve a combination of prescription medication and physical therapy. Medication prescribed for whiplash could include pain medication, nonsteroidal anti-inflammatory drugs, muscle relaxants, and a cervical collar.
Depending on the case, a doctor may also refer you to a physical therapist or recommend a range of motion exercises and sometimes cervical traction. Plus, to relieve muscle tension, a medical practitioner may use supplemental heat application or recommend home remedies like using hot and cold packs.
If you require medical treatment for whiplash following a car accident, be sure to keep records of any appointments, prescriptions, and bills. This may be useful later on if you decide to file a lawsuit for compensation.
We're Florida's top litigation team with over 75 years of combined experience
Who May Be Liable for a Whiplash Injury?
If you have been in an accident that led to whiplash, you are probably focused on your recovery above all else. However, it is worth remembering that the effects of whiplash can have serious economic consequences for you and your family. Medical bills, rehabilitation, and time off work can leave a person in a sticky financial situation. This is why you may consider filing a personal injury claim against a person or entity who you believe may have been to blame for your whiplash injuries.
Under Florida Statute 627.7407, the State of Florida works under a no-fault policy for insurance claims. This means that if you want to make a personal claim, you must first make a claim with your own insurance company before you can turn to court to recover further compensation. Most no-fault insurance policies will only cover you for up to $10,000, meaning that any further damages you will have to pay yourself or claim against a third party's insurance. It is likely that the injuries you suffered from your accident will total greater damages than $10,000 once you account for treatments, hospital visits, chiropractic treatment, rehabilitation, physical therapy MRIs, time spent off work, etc.
If you have been in a car accident or other type of whiplash accident that wasn't your fault and it led you to seek treatment for your physical injuries, then you may be eligible for compensation. Our team has over 75 combined years of legal experience in helping accident victims like you claim their rightful compensation. If you are thinking of making a claim against another driver's insurance company, then call us today for some free legal advice.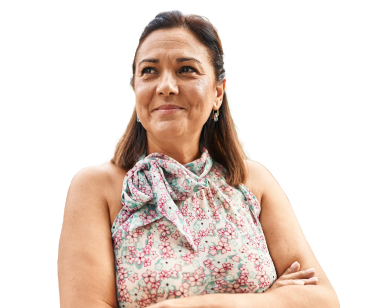 From the initial call to updates on your case status, we are here to get you answers.
What Sort of Compensation Can You Claim for a Whiplash Injury in Florida?
If you are suffering from whiplash symptoms as a result of an automobile accident that wasn't entirely your fault, then you may be able to claim compensation from the driver's insurance company. In Florida, all drivers have a duty of care to other drivers and pedestrians. This means that if a driver behaves recklessly or in a negligent manner, then they could be held liable for damages. The Florida legal system can be confusing, and in many car accident cases, it is not easy to determine who was to blame for the crash, and sometimes more than one party can be held accountable. For this reason, it is recommended that you contact a reputable law firm as soon as possible following your accident for legal advice regarding your whiplash injury lawsuit.
A personal injury lawyer may be able to help you claim the following damages
Medical bills – Medical treatment for whiplash can be extremely expensive. From prescription medication to rehabilitation, treating whiplash can be costly. Be sure to keep any records, documents, or bills related to your treatment to use as evidence later in your case.
Loss of wages – Whiplash can be associated with extreme pain, which can make it difficult to continue working. If you have had to take time off work because of a whiplash injury, then you could be entitled to compensation for the lost wages. This is also the case for future earning potential if the injury will limit your ability to work in the future.
Pain and suffering – Each whiplash case is different. Some accident victims feel chronic neck pain and are in constant pain for a long period of time. An experienced personal injury lawyer will be able to help you calculate what your case is worth.
Property damage – A personal injury lawyer will also be able to help you calculate the cost of replacing any personal items that were damaged or destroyed in a car accident, such as your automobile, phone, clothes, etc.
Wrongful death – If you have lost a loved one in a car accident, then you may be able to claim a wrongful death lawsuit under Florida Statute 768.21 to help recuperate funeral costs and loss of family income.
If you call us today, you can arrange to speak to one of our personal injury attorneys with relevant experience in helping whiplash victims in cases just like yours. In this free case consultation, you will receive free legal advice tailored to your case and have the chance to ask any questions you might have before deciding whether you want to pursue a personal injury lawsuit.
If you decide to employ our services, you will be assigned a personal injury attorney who will be by your side for the duration of the case, including if your claim has to go through court. Your attorney will fight for the maximum compensation available to you, collect the relevant evidence to build you a strong case, ensure that your rights are protected and that you are not being taken advantage of by your insurance company or the other driver's insurance company.
In general, insurance companies will always try to avoid paying out, which can include attempting to devalue your claim. This is why you need a lawyer who has experience dealing with insurance companies, and we recommend that you do not speak to your own insurance company until you have spoken to us. This is in order to avoid giving them information that might later devalue your claim.
Call The Law Place Today
If you are suffering from whiplash following a car accident in Florida, the first thing you should do is consult with a reputable law firm such as The Law Place. We offer a free initial case evaluation so that you can receive free legal advice relevant to your case and make the decision of whether you wish to pursue a personal injury lawsuit. Our pay structure means that if you do decide to work with us, you will not need to pay anything upfront. If your case is unsuccessful, then you will not need to pay a dime, and if it is successful, then we will deduct our fee from the final payout.
Contact us today for a free case evaluation at (941) 444-4444.