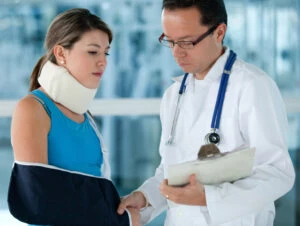 Neck injuries are a common injury reported in Tampa personal injury claims, especially in the event of a car accident. Regardless of the specific injury that you have sustained, a Tampa neck injury lawyer will help ease the stress of recovery by scheduling a simple and free legal consultation.
Our Tampa personal injury attorneys will identify any negligent parties and use this to award you with the financial compensation you deserve. These life-changing injuries have the potential to completely uproot your life and cause multiple challenges, both physical and financial. Here at The Law Place, we believe you should not suffer because of somebody else's negligence and will help you seek compensation.
Contact The Law Place Today
If you have recently been involved in a car accident (or other accident that was not your fault) and have had to receive medical treatment for your lasting neck injury, then you may benefit from contacting a neck injury lawyer today.
A Tampa neck injuries lawyer will handle your case with a professional and dedicated perspective, secure the full compensation you deserve, and punish the negligent party's mistakes. Schedule a free consultation today by calling The Law Place and talking to a dedicated personal injury attorney. Our practice areas cover the majority of Florida, including Tampa.
What Could Cause Significant Neck Injuries?
There is a range of scenarios that could cause a significant neck injury. The most common accidents included within Tampa injury claims include:
Car Accidents
The Florida Highway Safety and Motor Vehicles (FHSMV) claims that more than 400,000 car accidents occur on a yearly basis in Florida, leading to around 255,000 injuries and 3,000 deaths. An auto accident attorney will determine whether your accident was caused by negligence and if the party responsible could be subject to a legal process.
A whiplash injury is one of the most commonly reported neck injuries in the case of car accidents. However, neck fracture, neck sprain, or a pinched nerve is also possible.
Pedestrian Accidents
Tampa is one of the most dangerous areas to be a pedestrian in the United States. If negligence caused your pedestrian accident, then you could file a personal injury lawsuit.
Slip and Fall Accident
If you have slipped and fallen on a premise, whereby the hazard was not appropriately marked, and this caused your neck injuries, this is cause for a strong neck injury case. Slip and fall accidents are relatively common and are often cited in insurance claims.
Medical Malpractice
If you received medical treatment which went wrong and caused significant debilitating pain in your neck or back, then you could file a soft tissue injury claim. These types of accident claims occur when a medical professional has been negligent and caused your neck injury.
A Tampa personal injury lawyer at The Law Place can provide a free consultation to determine whether your neck injury claim could result in fair compensation.
Our team of dedicated attorneys fight and win for Floridians.
What Are the Symptoms of a Neck Injury?
Your neck contains multiple vital blood vessels, vertebrae, tendons, nerves, and muscles. Therefore, if something happens to it, several symptoms may become apparent. Common symptoms following a traumatic injury to your neck include:
Chronic pain in your jaw.
Headaches.
Stiffness in your neck.
Weakness in your shoulders.
Severe pain in the neck.
Shoulder and back pain.
Sometimes, your neck injury may be something more serious and could be related to other injuries such as back injuries, a pinched nerve, spinal cord damage, neck sprain, or traumatic brain injuries. This can cause and the long-lasting and serious injury and symptoms may include:
Paralysis.
Nerve root compression.
Weakened neck muscles.
Vertigo (a loss of balance).
Limited neck movement.
Issues with bowel control.
Due to the significant symptoms associated with a neck injury, you should secure a Tampa neck injury attorney. They will maximize your chance of being properly compensated for these life-changing injuries. Most of these symptoms will require medical attention, and thus the bills that follow can be plentiful. Filing a lawsuit or an insurance claim can help with these expenses.
How Can I Treat My Neck Injury?
If you have suffered from a neck sprain, then there are a range of treatment methods that have helped injury victims in the past. These include:
Resting the muscles (a neck brace can help).
Good posture.
Heat and cold therapy.
Pain medication (including aspirin).
If the neck strain does not lessen following this, then more extreme methods may be required. Most will require the assistance of medical professionals. Examples include:
Massage therapy.
Manual manipulation of your spine.
Surgery.
Prescription-grade painkillers (including muscle relaxants).
Acupuncture.
Physical therapy.
It may be helpful to note down the treatment method, how long you used it, the cost, and its effectiveness. This can significantly help in strengthening your case. Call a Tampa neck injuries lawyer from our law offices today to schedule your initial consultation.
We're Florida's top litigation team with over 75 years of combined experience
Which Forms of Damages Could I Be Owed Following a Neck Injury?
An insurance claim will allow you to receive economic damages, which will compensate you for anything you have lost because of the damage caused. Some examples of common recoverable damages include:
Medical Bills
If you had to receive medical treatment (e.g. visiting the emergency room or physical therapy) because of your neck injury, then any resulting medical expenses can be accounted for within your Tampa personal injury case. Equally, any predicted, future medical expenses should be represented in your settlement.
Lost Wages
If you have had to have time off from work because of your neck pain, then any lost wages from this period can be included in your accident claim. The damages recoverable can also account for future lost income caused by your neck pain.
Pain and Suffering
Pain and suffering encapsulate any physical suffering/mental anguish/loss of enjoyment caused by your neck strain or other injuries sustained in your accident. It is, however, hard to prove, so injury victims are recommended to have a Tampa neck injury lawyer do this for them.
Punitive Damages
If an individual's gross negligence caused your physical injuries, then the court could award punitive damages. Punitive damages are used as a means of punishing negligence and when the liable parties' actions are identified as significantly harmful.
Property Damage
This is not specific to neck injuries but is relevant if such injuries were caused in a car accident, in which your property was damaged and requires repairs/replacements.
Wrongful Death
Unfortunately, a neck injury can lead to fatalities. If you have lost a loved one in an accident caused by negligence, then you could file a wrongful death case as per Florida Statute 768.21. This will cover their funeral costs and any remaining medical bills.
If you wish to recover damages and require legal representation, then contact our neck injury attorneys at The Law Place today. We are able to offer a free consultation whereby we can discuss the legal process and your options.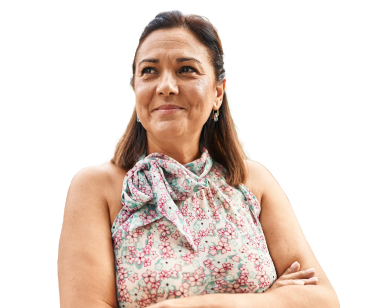 From the initial call to updates on your case status, we are here to get you answers.
What Must Injury Lawyers Prove to Win a Case?
Recovering financial compensation can be very challenging on your own, and it can be difficult to understand the Florida legal process. Our dedicated team of experienced neck injury attorneys will work through your case on your behalf and present a viable argument against the liable party. This must meet the following criteria:
Did the defendant owe you a duty of care? – Your neck injuries lawyer has to be able to appropriately prove that the defendant owed you a duty of care. For example, every doctor in Florida owes a duty of care to their patients, this is to behave as a reasonable professional and ensure that all suitable medical routes are followed to protect their patient's health. Additionally, all drivers will owe a duty to pedestrians and drivers on the roads to prevent an auto accident from occurring.
Did they breach their duty of care? – Your neck injuries lawyer must also be able to gather enough evidence to appropriately prove that the liable party breached their duty of care. For example, your neck injuries lawyer may utilize witness testimony and speeding camera footage that proves that the liable party was speeding at the time of the car accident. This would prove a breach occurred to cause your auto accident.
Did the breach cause injuries? – Personal injury claims must also possess an element of causation, i.e. that the breach of duty directly caused your injuries. This could be through either action (e.g., their drunk driving caused your auto accident and injuries) or through inaction (e.g., the owner of the premises you were on failed to clean up/mark a spillage, and this caused your slip and fall and thus injuries).
Did this accident cause damage? – Your personal injury attorneys must finally be able to prove that your accident caused damages, e.g., that your injuries led to a loss of potential to earn or extensive medical bills.
If you believe your Tampa personal injury case meets these criteria, then contact The Law Place. Our law firm is able to offer a free consultation whereby we will evaluate your case to determine whether your claim would be successful.
How Long do You Have to Sue Someone for Personal Injury in Florida?
Your Tampa personal injury claim will be on a strict deadline as per Florida Statutes 95.11 – Statute of Limitations. If you want to take legal action after somebody else's negligence, then you will have just four years from the date of your accident to make this claim. Personal injury cases which involve a wrongful death lawsuit have a shorter statute of limitations, this being two years from the date of the accident.
Equally, Florida law also states that if you wish to file a claim under Personal Injury Protection benefits, then you must have seen a doctor within two weeks of your accident. If you fail to do so or cannot provide evidence of this, then insurance companies can use this against you to devalue your settlement.
Our lawyers offer a free case review whereby we can discuss case time limits and how this may impact your settlement. Call our law offices in the Tampa location to schedule your initial meeting.
What Will Comparative Negligence Laws Mean for My Case?
Florida Statutes 768.81 discusses Tampa's comparative negligence laws. It means that the Judge will decide liability for your car accident based on the facts presented in court. Following this, your insurance claim value will be suitably adjusted to reflect any liability that was placed upon you.
For example, if your injury was caused in a car accident that was most likely caused by the other party traveling faster than the speed limit, but you are also proven to be looking away from the wheel at the time of the car accident, then the Judge may deduct your claim by 10%. This percentage will reflect your liability but also punish the party that is more liable.
A Tampa personal injury lawyer from The Law Place will be able to explain this concept in relation to your accident and determine to what extent your case may be affected by Florida's comparative negligence law.
Contact a Lawyer from The Law Place Today!
Here at The Law Place, our Tampa lawyers believe that if another party's negligence caused your personal injuries, then this should not be left unnoticed, and instead, you should be compensated for your suffering.
Our law firm possesses over 75 years of combined experience and assists hundreds of injury victims in receiving the compensation they deserve. We have law offices across the majority of Florida and can promise a dedicated and confidential attorney-client relationship.
If you have suffered a neck injury at the expense of another person's negligence, then contact our law offices to schedule your free case evaluation. Our phone lines are open 24/7.