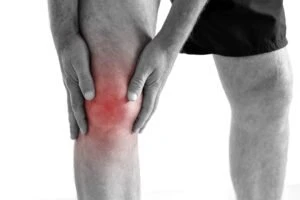 Accidents happen in various ways around Orlando, from car accidents to workplace incidents. As a victim of a personal injury, navigating your way through the complicated legal process and seeking compensation can be tough. You might not know who to turn to and where to go for help.
When you have suffered a soft tissue injury you may have ongoing pain, trauma, and challenges living day to day from the injury. You may be worried about your medical bills, lost wages and other financial damages.
At The Law Place, we have reputable and experienced personal injury lawyers that have dealt with many cases involving soft tissue injuries. Our law firm will be able to provide you with knowledge and support you with your case. Have peace of mind, knowing your personal injury claim will be in good hands. An attorney will listen to you and suggest what is best for you and your personal injury case.
For your free consultation, call us today at (941)-444-4444.
What Are Soft Tissue Injuries?
After an accident, soft tissue injuries are the most common injury suffered by victims. Soft tissue injuries refer to any injury impacting muscles, ligaments, and tendons. Broken bones are not usually included. Often soft tissue injuries are classed as chronic or acute. Chronic injuries are types of injuries that can occur over a long period and are usually job-related. They usually arise from repetitive motions and overuse of a certain part of the body. Acute injuries often occur after an accident like a fall or car crash.
You must seek medical attention after any type of accident or if you think you have developed a soft tissue injury through work. Sometimes, if left untreated, an injury can get worse, and you may not recover quickly. Getting medical treatment as soon as possible will help your recovery and hopefully reduce the chance of future medical treatment.
Types of Common Soft Tissue Injuries
Our personal injury attorneys in central Florida have determined the most common soft tissue injuries are:
Bruises – Bruises are burst blood vessels under the skin occurring from trauma. The affected area can become purple or discolored and can cause pain when touched.
Sprains – The most common acute injury, usually occurring after an accident or fall. They are accompanied by swelling and pain. Sometimes sprains will need to be surgically re-attached. Sprains are most common in the knees, wrists, and ankles.
Tendonitis – Tendonitis is a common chronic injury where the tendons have become inflamed. It can happen over a long period when your arm, leg, or shoulders are repeating a movement excessively. These injuries can result in reduced mobility and pain, the recovery time can also be longer.
Lacerations – Lacerations can be characterized by any open wound, including cuts and bites. They are very common after auto accidents and can create significant bleeding. Occasionally, these types of injuries may need urgent medical attention and stitches.
Burns – Burns and abrasions are open words usually caused by friction in an accident or heat. They have the potential to leave permanent scarring and are prone to infections.
Whiplash – The most common soft tissue injury suffered after an accident. Whiplash is an injury caused by a sharp backward or forward motion resulting in neck injuries. It affects the muscles supporting your spine and head, thus often giving victims back pain, headaches, and neck pain. Whiplash can take a long time to recover from, and sometimes people suffer permanent whiplash.
Personal Injuries Can Be Severe
It is important to remember that personal injuries can be severe no matter what type of injury has been suffered. In most personal injury cases the victim seeking compensation will have been through a stressful ordeal and sometimes a traumatic accident. You may not be able to work and continue with your daily activities. You may have suffered temporary partial disability in a part of your body. It is not fair for you to suffer for someone else's mistakes.
You should seek medical care immediately after being involved in any type of accident. You may have suffered more serious internal injuries that are not obvious to the eye. Sometimes even soft tissue injuries are only found on X-rays during a medical evaluation. If you are diagnosed promptly, you have a better chance of adequate recovery.
You don't need to have suffered brain injuries or spinal cord injuries to pursue the compensation you are rightfully owed. We know soft tissue injuries can be expensive. A personal injury lawyer in Orlando knows how to fight for justice and financial recovery in personal injury claims.
Type of Cases Our Orlando Personal Injury Attorneys Handle
Many accident victims will walk away with minor injuries like soft tissue injuries. Sometimes more serious injuries are suffered. You can make a personal injury claim and seek compensation after any type of injury, no matter how small. Our team of Orlando personal injury attorneys has experience in various personal injury accidents.
Car accidents.
Motorcycle accidents.
Bicycle accidents.
Pedestrian accidents.
Train accidents.
Boating accidents.
Dog bites.
Medical malpractice.
Slip and fall accidents.
Workplace injuries.
Defective products.
Nursing home abuse.
Depending on the type of accident you have had will determine the legal process for your case. No matter if your accident happened at work or on the road, an Orlando personal injury attorney will know how to assist with your case. Personal injury cases usually arise from someone else's negligence or lack of duty of care, and we want to hold the responsible people accountable.
Motor Vehicle Accidents
Automobile accidents are common on our Florida roads, and often accident victims are left with sustained injuries and damages. One of the most common injuries sustained is soft tissue injuries. Usually, vehicle accidents arise from a negligent driver who has broken traffic laws.
A personal injury attorney can represent you if you have been involved in any type of vehicle accident due to someone else's negligence. We deal with car accidents, truck accidents, motorcycle crashes, and bicycle accidents. Most vehicle owners will have a personal injury protection (PIP) policy, and a personal injury lawyer will be able to confer with the insurance company regarding your PIP and any insurance disputes.
Pedestrian Accidents
The outcome for a pedestrian is often much worse when hit by an oncoming vehicle. Pedestrian-related accidents usually occur due to a driver's negligence on the road. One reckless decision can lead to catastrophic injuries. Unlike cars, pedestrians don't have any external protection, meaning serious and life-threatening injuries can be suffered. An experienced personal injury lawyer will be beneficial to you if you have been struck by a vehicle. Seek medical care first and then get in touch with our attorneys at The Law Place.
Dog Bites
Dog bite injuries can be scary and unpleasant. Not only might you suffer lacerations and bruising, but the trauma that comes from being bitten by a dog can cause emotional distress among victims. Luckily, Florida laws around dog bites are strict. Florida Statute 767.04 states that a dog owner is liable for any damages their dog has caused. In central Florida, dog owners are responsible for any injuries caused by their dogs.
If you are a victim of a dog bite then you may be owed monetary compensation. Our personal injury attorneys can help you with this type of claim and recover the compensation you are rightfully owed.
Medical Malpractice
In some instances, medical professionals can make mistakes that can lead to harm. This type of negligence and breach of duty of care is serious, and you are entitled to make a personal injury claim and recover compensation. Medical malpractice can not only cause physical harm but also affect a victim's mental well-being. Injured victims may have a hard time finding trust in medical professionals again after the emotional trauma. Everyone puts their trust in medical professionals, and once broken it is hard to rebuild. Contact an Orlando personal injury lawyer to make sure justice is served.
Slip and Fall Accidents
Slip and fall accidents are referred to as premises liability cases. A property owner has the responsibility of making sure their buildings are safe and hazard free. Property owners must make sure any hazards or anything that is making their premises unsafe is dealt with. If there is a hazard on the premise that has not been dealt with, and someone suffers an injury because of it, they may be owed compensation. An Orlando personal injury lawyer may be able to help guests and visitors recover what they deserve.
Workplace Injuries
You should feel comfortable and safe in your workplace. Your employer must ensure safe working conditions with no hazards. When an accident occurs at the workplace, it is usually because of someone else's negligence.
Worker's compensation will cover any injuries you have suffered at work. Sometimes, a workplace injury is not caused by an accident but a result of the working environment. For example, in some workplaces, you might work with chemicals that can increase the chance of asbestos-related illnesses. Or you might have to repeat actions and movements, which can cause injuries like tendinitis. In situations like this, you will need to provide evidence of exposure.
Defective Products
Most companies are quick in responding to faulty products and organizing a recall. However, sometimes accidents do occur from a defective product. Unfortunately, innocent people can be harmed and suffer injuries from faulty products. This will be determined as misconduct and companies should be held accountable for their mistakes. An Orlando personal injury attorney may be able to help you fight for monetary compensation if you are a victim of a defective product-related injury.
Nursing Homes
Nursing homes in Orlando, Florida are intended as homes for ageing people and people who need extra care in their day-to-day lives. Nursing homes are vulnerable to abuse. Abuse can come in different forms, such as, physical, emotional and sometimes financial. Often, neglect of their residents occurs too. It can be very hard to speak up about physical abuse in a nursing home.
Contact The Law Place, if you or a loved one has suffered physical abuse causing soft tissue injuries in a nursing home setting. A personal injury attorney can help investigate the facility and inadequate care. We can help prove negligence to award you fair financial compensation for your injuries, pain and suffering.
Types of Damages Available in Orlando Personal Injury Claims
You can seek to reclaim monetary damages if you are a victim of a soft tissue injury in Florida. Some of the damages our Orlando personal injury attorneys help seek compensation for are:
Medical Bills – Nobody can prepare you for the trauma and stress that comes with paying for medical bills. You can claim for any medication expenses, hospital stays and appointments you have needed to recover from your injury.
Surgery Costs – Occasionally, surgery is required to treat your soft tissue injury. Along with the shock of having surgery, there is also the added stress of paying for it. It is not fair that you have to pay for a surgery that was not your fault. Hiring a lawyer for your personal injury case may be able to help you reclaim any costs.
Lost Wages – Some soft tissue injuries can prevent you from working. Lost wages can have a huge impact on your life, and if you are unable to work for a long period it can be scary not having your full income. Occasionally, if you can return to work but cannot carry out usual activities you could seek reimbursement for reduced earning capacity. It may also be possible to claim future lost wages if you need future medical treatment for your injuries.
Future Medical Expenses – Often soft tissue injuries can be an ongoing condition. Medical bills can begin to rack up if your recovery time is more than a couple of weeks. You may need additional medication and therapy to help heal your serious injuries.
Rehabilitation Services – Occasionally, you may need to have ongoing rehab to treat your injury. Physiotherapy might be necessary to heal repetitive strain injuries. This can further add to the costs you're already facing.
Impact on Quality of Life – Serious injuries can have a huge impact on your day-to-day life. Your quality of life can decrease if you are suffering from reduced mobility as a result of an injury. This can make small simple tasks seem challenging and take the enjoyment out of life. We don't think it's fair that your life has been changed in this way. You have suffered enough, let us help you achieve justice.
Our legal team at our law firm will be able to offer support and honest advice on how to proceed with your personal injury claim. Your life can change after an injury, so it is only fair that you retrieve your monetary damages.
Statute of Limitations in Florida
The Florida statute of limitations gives you four years from the date of the accident to file any personal injury claim and lawsuit. There are some instances where the four years may not apply. For example, if your injury had not been identified until some time after an accident, the four-year period may begin then.
Hiring a personal injury lawyer will remove the pressure and ensure your claim is filed within this time frame. Four years might not seem like a long time, but it will soon fly by and you could lose the chance of recovering maximum compensation.
Wrongful Death Statute of Limitations
If you have lost a loved one by a wrongful death, you must file a claim within two years of the death date. Families may be able to recover compensation for their loved one and fight for expenses the deceased would have provided, this can include lost wages. Other damages you may be able to claim are, pain and suffering damages, funeral costs and medical compensation.
What Are the Benefits of Scheduling a Consultation With a Personal Injury Lawyer?
At The Law Place, our skilled attorneys can offer honest advice based on your personal injury case. We know how difficult filing a claim can be, and we can be the ones that support and advise you on what to do. Your first consultation is an opportunity to chat openly about your case and ask any questions you may have. We want you to feel safe.
A personal injury attorney knows how much you have on your shoulders at this time. Once you've had meetings with us, our personal injury lawyers can be the mediators with all the other parties involved. Our law firm can consult with your insurance company for you and handle any insurance disputes with them. Sometimes an insurance company will offer you less than what you deserve. You should never settle for the minimum value the insurance company offers you. The best chance at recovering maximum compensation is by hiring a personal injury lawyer. Our lawyers want the best possible outcome for you.
Our lawyers can examine your evidence and investigate your claim. We can do all the hard stuff if you cooperate with us and provide your evidence. The Law Place has over 70 years of combined experience. We have knowledge of the Florida legal process and can assist you and help you fight for justice.
Questions a Personal Injury Lawyer Commonly Receives
Can I Get Compensation for Soft Tissue Injury?
You are entitled to seek compensation for any injury you have suffered due to negligence or lack of duty of care. You can seek legal representation if you have suffered soft tissue injuries. Unfortunately, recovery of all compensation in personal injury cases regarding a soft tissue injury can be difficult. Sometimes, insurance companies may try to reduce your damage compensation. That is why speaking to an Orlando personal injury lawyer first will be beneficial to your personal injury claim.
How do You Prove Soft Tissue Damage?
The best way of proving a soft tissue injury is through medical records and any medical bills you have obtained. If you have been involved in a vehicle car accident, it is essential to consult with an experienced medical professional. Keep any evidence that can be used in your personal injury law case to prove your injuries and the treatment you have received for them.
Do Soft Tissue Injuries Take a Long Time to Heal?
Generally, soft tissue injuries heal within 6 weeks without complications. In some circumstances, healing time may take longer. Injuries like tendinitis, which has been caused by repetitive strains, may take longer to heal if you're still using that part of the body. Seeking medical treatment as soon as possible may speed up your recovery time.
When Is the Right Time to Discuss Your Case With an Attorney?
If you are hiring an Orlando personal injury attorney, it is best to discuss your case with them as soon as possible. The sooner you have your first consultation the sooner we can begin to put your claim together. Evidence is important in any case and the quicker you gather your evidence the more reliable it will be. You can contact an attorney before speaking to your insurance company, some people find this more helpful.
What Should I Prepare for My First Meeting With a Lawyer?
You should prepare for your initial consultation to ensure a smooth start to your case. Bring all relevant evidence, including any medical bills, insurance records, police reports, witness statements and photos. Bring anything that will help your case. Make sure you bring your account of the accident too. If you have any questions for us please prepare them. It is best to go into as much detail as possible and be honest with your personal injury attorney.
How Long Can It Take for a Personal Injury Claim to Resolve?
This varies depending on the severity of your case and who you are dealing with. Predicting how long a claim will take to be settled can be difficult. Some factors include the parties involved and their responses in your negotiations with the insurer. While an injury claim settlement could take as little as a few months, a lawsuit can last longer. Litigation action often includes a variety of obstacles. If litigation is pending, a decision can take up to a year-long in some cases.
Can a Lawyer Help Me If I'm Partially at Fault?
This is a common question lots of victims have. If you have been partially at fault, you could still have a chance of regaining compensation. All personal injury cases are different, and you will need to speak to an attorney about your contribution to the accident. This will determine the value of your damages. So in simple terms, yes a lawyer can help you!
Would You Recommend that I Pursue a Claim With the Insurance Company or Litigation?
There are different ways to recover your personal injury claim when you are a victim of a soft tissue injury. It can depend on how your injury happened and how an accident occurred. In many cases, your law firm may suggest you seek a claim before the insurer. A lawyer can help you manage the hard negotiations with the insurance company. Your chances for maximum recovery are much greater with a lawyer. When someone offers you less than what you deserve, an attorney will act immediately.
What does a Soft Tissue Injury Lawyer Cost?
Our personal injury law firm operates on a contingency fee basis. Meaning, we will only take our lawyer fees when personal injury cases are concluded, and compensation is awarded. You can have peace of mind knowing there are no hidden fees and no upfront costs. Everyone deserves an Orlando personal injury attorney fighting their personal injury claims.
We believe we can make a huge difference in your life by helping you to pursue the monetary compensation you are rightfully owed. There is no reason not to contact The Law Place and begin your journey to recover the compensation you are rightfully owed.
Free Case Evaluation
At The Law Place, we offer a free consultation. It is only fair after a personal injury, you have a good and reputable personal injury lawyer. Our attorneys will be honest with you and advise you throughout the legal process.
Your life can be severely impacted by an injury. A soft tissue injury can leave you feeling deflated and anxious. You might feel stressed about returning to work and your future medical expenses. Get the support you need from personal injury attorneys with a proven track record of serving justice to accident and personal injury victims.
Luckily for you, we have our phones available 24 hours a day. You can call us at any time of the day, and we will pick up the phone.
Call us today at (941)-444-4444, our legal team wants to hear about your case.