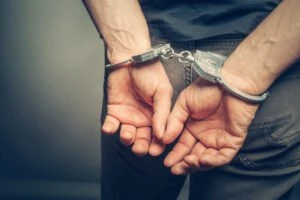 Typically federal criminal charges carry harsh penalties, including long periods of incarceration and hefty fines. Even non-violent or white-collar convictions receive severe penalties when charged under the federal court system.
At present, federal prosecutors have a conviction rate of approximately 95%. However, this is partly due to many individuals accepting plea bargains before their case reaches trial. Although the conviction rate is high, with a highly skilled attorney with experience handling federal cases, it is still possible to beat your charges or substantially minimize the penalties you receive.
If you have been charged with a federal offense, securing representation from a skilled lawyer with a proven track record in defending clients in federal charges is essential. The Law Place attorneys have successfully defended many clients in federal cases across Florida and are highly experienced in navigating the federal justice system. We understand the severity of federal charges and how they could impact your life. We will leave no stone unturned when it comes to building the strongest case possible.
We will not hesitate to go to bat for you in federal court to protect your freedom. For a free consultation with an experienced Orlando federal crime lawyer, contact The Law Place today at (941)-444-4444.
Common Federal Crimes In Orlando
Most white-collar crimes, such as fraud and money laundering, are federal crimes. Other crimes handled mostly in the federal system include tax violations, child pornography, organized crime, drug crimes, kidnapping, and terrorism.
Most federal crimes are punishable by lengthy prison sentences and large fines. Some crimes also carry the risk of seizure of assets and even the death penalty. An Orlando federal crimes lawyer will be essential to your defense and ensure you do not face maximum penalties for your offense.
Drug Offenses
An individual can be charged with a range of drug-related offenses under federal law, with many convictions carrying minimum prison terms. Penalties often increase if the offense led to serious bodily injury or death. Typically the U.S. Drug Enforcement Administration is the federal agency responsible for leading the investigation and conviction of federal drug crimes.
Offenses can include drug possession, drug distribution and trafficking, and cultivation and manufacture. Often the same drug charge under federal laws will carry much tougher penalties and longer prison sentences than a charge under state law.
Tax Evasion
An individual could be charged with two federal crimes related to tax evasion. These charges arise if an individual willfully attempts to evade either the assessment or the payment of tax. If a prosecutor can prove that an individual attempted to mislead the internal revenue service or conceal assets, they may face either of these charges.
These charges carry penalties of up to 5 years of imprisonment and a fine of up to $100,000 for an individual, or $500,000 for a corporation.
Fraud
Although often considered a non-violent crime, federal criminal laws take fraud very seriously, and the federal government often prosecutes such offenses aggressively. Acts of fraud that may result in a federal charge include wire fraud, bank fraud, insurance fraud, medicare fraud, and securities fraud.
Penalties for fraud in federal court can be severe. While bankruptcy fraud may only carry up to 5 years in prison and asset seizure, healthcare fraud can result in life in prison. Similarly, bank fraud is punishable by a fine of up to $100,000,000 and a prison sentence of up to 30 years.
Terrorism
The federal government takes an extremely aggressive stance on acts of terrorism and prosecutes such offenses accordingly. Acts that constitute terrorism under federal law include bombing, vehicle or aircraft hijacking, chemical attacks, and threats against large groups of people. Penalties for federal charges of terrorism are harsh, including life-long prison sentences and, in some circumstances, the death penalty.
Our team of dedicated attorneys fight and win for Floridians.
Federal Crime Penalties
Similar to state crimes, federal crimes range substantially in severity, and as such, so do the associated penalties. Much like state crimes, penalties can be more severe if there are aggravating circumstances or if the defendant has a criminal history. Federal sentencing guidelines are established by the U.S. Sentencing Commission and implemented by Federal Judges.
Federal crimes are separated into felonies, misdemeanors, and infractions. Within each, individual crimes are divided into classes based on the severity of the offense. Felonies range from Class A to Class E, and misdemeanors from Class A to Class C.
A Class A or 'level one' federal felony crime is the most severe crime an individual can be charged with and carries life in prison or capital punishment in some circumstances and a fine of up to $250,000. Examples of Class A felonies include murder, terrorism, or bank robbery. A Class E federal felony is punishable by 1 to 5 years in prison and a maximum fine of $250,000. Examples include attempted crimes and driving while intoxicated.
Penalties for federal misdemeanors range from 5 – 30 days in custody to 1 year in prison, and fines between $5,000 and $100,000. A federal infraction is a lesser or 'petty' offense, which may be punishable with a fine but typically does not carry jail time.
What Is The Difference Between State And Federal Crimes?
Federal and state crimes differ in many ways, most crimes are prosecuted under state law. However, federal laws are linked to issues that may have a federal interest. Crimes committed on federal property or crimes involving tax fraud are mostly prosecuted through the federal system. Similarly, federal charges may be pursued if a defendant crosses state lines.
Some crimes fall under both state and federal law. In these situations, the state decides whether to pursue the case in the Federal District Court or the State Court.
One of the most notable differences to individuals facing federal criminal charges is that the penalties are often far harsher in the federal courts than through the state system. In some situations, a federal charge can carry three times the custodial sentence of a similar state conviction.
Federal prosecutors and federal government agencies prosecute cases involving federal laws, whereas the State of Florida prosecutes those who have broken state laws. In some situations, an individual could be facing federal and state charges at the same time.
Federal Agencies
Many federal agencies have the legal right to investigate federal crimes. The relevant agency changes based on the nature of the crime and the individuals involved. In some situations, more than one agency is involved in a case. These federal agencies include:
The Federal Bureau of Investigation (FBI).
Immigration and Customs Enforcement (ICE).
The Internal Revenue Service (IRS).
The Drug Enforcement Administration (DEA).
The Federal Air Marshall Service (FAMS).
Naval Criminal Investigative Service (NCIS) and other military police agencies.
The Bureau of Alcohol, Tobacco, Firearms, and Explosives (ATF).
The Secret Service.
We're Florida's top litigation team with over 75 years of combined experience
Is It Possible To Win A Federal Case?
Being charged with a crime in the federal courts can be particularly daunting. It can be more challenging to win a federal case and federal prosecutors typically have a high conviction rate. However, this does not mean it is impossible to beat your federal charges. It simply means that highly skilled legal representation is more important than ever.
To win a federal case, you will need a strong defense, led by an attorney with a comprehensive understanding of federal cases and the federal criminal justice system. Critically analyzing the prosecution's case and gathering strong evidence is essential to build your defense. Although beating federal charges is more challenging than state charges, with the right representation, it is still possible.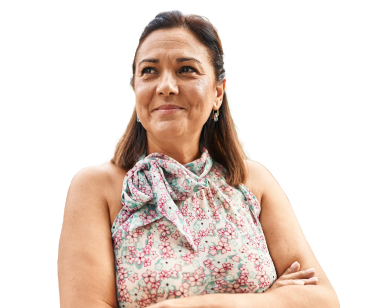 From the initial call to updates on your case status, we are here to get you answers.
Should I Take A Plea Bargain?
Many federal prosecutors will offer defendants a plea bargain to avoid a trial. In exchange, often defendants must plead guilty to a similar or lesser charge. However, a plea deal is not always in your best interests. Often defendants are not informed of the length of their sentence at the plea bargain stage, and accepting a plea deal means it is almost impossible to appeal your sentence at a later date.
Although conviction rates of federal prosecutors are overwhelmingly high, this is largely down to defendants accepting plea bargains before their case reaches trial. Of those cases that actually make it to trial, approximately 25% are acquitted.
A trial may seem daunting, but sometimes it offers defendants the best chance of diminished charges and lesser penalties. A skilled federal crime lawyer will be able to effectively, passionately, and coherently argue your case in the courtroom to reduce your charges as much as possible. A trial may seem like a gamble, but with the right legal representation, it can offer an opportunity to protect your freedom.
Do I Need A Different Attorney For A Federal Case?
No matter the charges you are facing, a skilled attorney will always benefit you in avoiding conviction and minimizing the penalties you face. However, when you are charged through the federal system, your choice of attorney becomes far more important to the outcome of your case. Federal criminal law is complex and experience navigating this and the federal court system is a quality you will need in your defense attorney.
Contact The Law Place Federal Crimes Lawyers As Soon As Possible
At The Law Place, our attorneys have a combined experience of over 75 years in criminal defense and have successfully defended many clients in both state and federal cases. We have a team of highly reputable Orlando federal criminal defense attorneys who are ready to start building your defense today.
If you have been charged with a federal crime, time is of the essence to build the best defense possible. Do not hesitate to schedule a free consultation with The Law Place defense attorneys today by calling (941)-444-4444.