Under Florida law, drunk driving or driving under the influence (DUI) can be a misdemeanor or felony offense. Florida takes DUI offenses seriously, and either a felony or misdemeanor can carry significant penalties. Even a first-time misdemeanor DUI can result in jail time, and these offenses often have further repercussions beyond those handed out by the criminal justice system.
The word misdemeanor can give the impression that a charge is not that severe in nature or not something to be overly concerned about. However, any DUI charge is considered among the most serious of traffic-related offenses. In addition to the penalties imposed by the criminal court, you will likely face many challenges in society due to a DUI on your record, whether a misdemeanor or felony.
Florida courts take DUI charges very seriously, and the law outlines a mandatory adjudication of guilt for all DUI charges, misdemeanors, or felonies if convicted. This applies if you plead guilty or no contest in the courtroom. A mandatory adjudication will result in a permanent conviction on your criminal record.
The Law Place DUI attorneys understand the severe nature of DUI charges and how a conviction could impact our client's life. We will go above and beyond and utilize our extensive knowledge to either beat your charges or have them reduced as much as possible. For a free consultation with an Orlando DUI attorney, contact The Law Place today at (941)-444-4444.
The Law Place Orlando DUI Attorneys
At The Law Place, our team consists of highly knowledgeable and skilled attorneys that provide some of the best defenses against DUI charges in Florida. Our managing attorney, David Haenal, has received an award from the State of Florida for his extensive knowledge of DUI law. Our attorneys are both knowledgeable and passionate about defending our client's rights in DUI cases.
If you are represented by The Law Place, we will provide you will aggressive and strategic representation that utilizes the breadth of experience we have in our team. A DUI charge can be a stressful time for anyone, but you can rest assured that your attorney from The Law Place is diligently building the best defense possible to secure a successful outcome for you in the courtroom.
Our team of dedicated attorneys fight and win for Floridians.
Misdemeanor DUI Charges
Florida law defines driving under the influence as when an individual is in control of a motor vehicle while under the influence of drugs or alcohol. This is proven by a blood or breath alcohol level of 0.08 or above.
Typically, the first or second time you are stopped by an officer for driving under the influence, this will result in a misdemeanor DUI charge. This is provided that the incident did not involve an accident that caused injury or fatality. Regardless of whether you are facing a misdemeanor or felony charge, seek legal representation from a reputable DUI defense lawyer as soon as possible following your arrest.
Penalties for Misdemeanor DUIs in Orlando
Although initial DUI offenses are classed as misdemeanors in Florida, the state still considers these charges to be serious criminal offenses and prosecutes them accordingly. DUI penalties include fines, vehicle impoundment, license suspension, imprisonment, ignition interlock devices, commercial vehicle license disqualification, and court-ordered DUI school and driving courses.
First Offense
A first-offense DUI, which does not include a BAC of 0.15 or above, or the involvement of a minor, is a misdemeanor offense that can carry penalties that include the following:
Up to six months in jail.
A $500 – $1,00 fine.
Six months of an ignition interlock device on your vehicle.
Vehicle impoundment or immobilization up to ten days.
Driver's license suspension for 180 days to one year.
50 hours of community service.
Second Offense
Penalties for a second offense of driving under the influence are increased if the incident occurs within five years of the first. The penalties you could be facing for a second DUI charge include:
Up to nine months in jail. If the offense occurred within five years of the previous DUI, there is mandatory jail time of ten days.
A $1,000 – $2,000 fine, which doubles if the BAC was over 0.15.
Two years of an ignition interlock device on your vehicle.
Driver's license suspension up to five years if the offense occurred within five years of the previous DUI.
Vehicle impoundment or immobilization up to 30 days.
Third Offense
A third offense within ten years of a prior DUI conviction is a felony in Florida. Penalties are substantially increased for a third offense and include the following:
Mandatory imprisonment of 30 days. Up to five years total incarceration.
Vehicle impoundment or immobilization up to 90 days.
A $2,000 – $5,000 fine.
Driver's license suspension of up to ten years.
Two years of an ignition interlock device on your vehicle.
Substance abuse course.
Monthly reporting probation.
Sobriety and drug monitoring.
We're Florida's top litigation team with over 75 years of combined experience
What Is the Difference Between a Misdemeanor and a Felony in Orlando?
Many people differentiate between a misdemeanor and a felony by the penalties associated with them. Often, a misdemeanor is defined by punishments such as fines and short sentences in local jails. A felony, however, is usually defined as a crime punishable by over one year in prison.
Often both types of convictions could result in a criminal record and may count against you in the future. However, societal discrimination and a lack of access to opportunities can be more prevalent for those with a felony conviction on their record.
Although a misdemeanor may carry lesser penalties than a felony, it can still substantially impact your quality of life. This could be through hefty fines, loss of freedom, exclusion from certain industries, inability to enter countries, and complications finding housing.
Felony DUI
Regardless of how much time has passed between offenses, if an individual receives a fourth DUI conviction at any point in their lifetime, this will be a felony charge. A DUI causing serious bodily injury is a third-degree felony in Florida and is punishable by up to five years in prison, five years probation, and a $5,000 fine.
If a car accident where the driver is under the influence results in a fatality, you could be facing a charge of DUI manslaughter. This is typically a second-degree felony, punishable by up to 15 of imprisonment and a $10,000 fine. Your charge could be escalated to a first-degree felony with increased penalties if the driver failed to stop at the scene, surrender information and administer aid.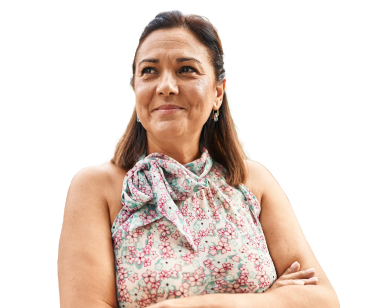 From the initial call to updates on your case status, we are here to get you answers.
Can I Go to Jail for a Misdemeanor DUI?
Even a first-offense DUI misdemeanor carries a potential penalty of up to six months in prison. Although some may think it is unlikely that you will receive a jail sentence for a first offense, it is not outside the realm of possibility, and you should be prepared for every situation if you receive a DUI conviction.
If your first DUI offense involved a blood alcohol concentration of 0.15 or above, or there was a minor under 18 in the vehicle, the jail time you could face increases. The State of Florida prosecutes these offenses aggressively. In these circumstances, it may be more likely that a Judge sentences you to imprisonment, which can be up to nine months. Similarly, DUI convictions involving a BAC of 0.15 or above, or manslaughter, cannot be pled down to lesser charges.
The potential incarceration time increases with every repeated DUI conviction, up to a maximum of five years for a fourth or subsequent conviction. Time in prison for DUI manslaughter or vehicular homicide can be up to 15 or 30 years, depending on the specific circumstances and level of a felony.
In short, yes, you can go to jail for a misdemeanor DUI charge, even if it is your first offense. To avoid sacrificing your freedom, seek legal representation from an experienced Orlando DUI lawyer to increase your chances of avoiding conviction and minimizing the penalties you face.
How Many Misdemeanor DUI Charges Can I Get Before a Felony Charge?
Multiple DUI convictions can result in a felony charge. Under Florida law, any person convicted of three DUIs within ten years of the last conviction can be charged with a third-degree felony. Similarly, for repeat offenses, the State of Florida also operates a habitual traffic offender program. If you are convicted of three or more DUIs within a five-year period, you may be deemed a habitual traffic offender, which can result in a felony charge.
One DUI, combined with two of the following offenses within five years, can also result in habitual traffic offender status:
Voluntary or involuntary manslaughter involving a vehicle.
Driving while your license is suspended or revoked.
Driving a commercial vehicle on a suspended or revoked license.
A felony involving the use of a motor vehicle.
Failure to stop at an accident involving personal injury or death.
Similarly, drivers often incur points on their licenses at the same time as their DUI charge. Although a DUI itself does not result in points on your license, officers must have cause to stop a driver initially to test them for alcohol. It is for this offense, usually speeding, running a red light, or improper signaling, which could result in added points on your license.
You may not receive any further DUI charges, but if you incur more points for other traffic offenses, this could still result in a felony charge. In Florida, if you have 15 points on your license within five years, this can also result in a habitual traffic offender status. Typically, this is a third-degree felony charge.
Will a Misdemeanor Charge Show on a Background Check?
A current or future employer, a landlord, a lender, and a college may conduct a background check. In some situations, a criminal conviction on your record could make you ineligible to rent certain properties, apply for college or find employment. Some jobs, especially those that require you to drive as part of the role, may find it too risky to employ someone with a DUI conviction. Similarly, a DUI could affect your ability to travel internationally. Many countries will not allow someone with a criminal record to cross their borders.
Although some states may consider a DUI a traffic violation, in Florida, it is usually classed as a criminal conviction. You will usually know ahead of time if an employer or lender is planning to conduct a background check on you. If you know that a conviction will flag during the check, it may be beneficial to inform them beforehand to show honesty and win good favor.
A DUI conviction will flag on both your driving record and criminal record. As such, both DUI misdemeanor and felony convictions will show up on a background check in Florida. A DUI arrest record will appear on a background check for seven years following the arrest, whereas a DUI conviction will stay on your record for 75 years.
In some situations involving misdemeanor DUIs, your lawyer may be able to negotiate a deal that keeps a conviction off your record. For example, a DUI attorney may be able to negotiate a plea deal in which you attend DUI school in return for having your case dismissed. After your case is dismissed, your attorney can help you to expunge the DUI from your record.
Can a DUI Conviction be Expunged?
If your DUI charges were dropped by the state before conviction, or you did not proceed to trial, it may be possible to expunge this from your criminal record. As such, a DUI arrest record without conviction can be expunged in most circumstances.
However, a DUI conviction can never be removed from your criminal record. Under Florida law, DUI penalties include a mandatory adjudication of guilt if convicted of a DUI offense. Once you have been formally convicted of a DUI, you are not able to expunge or seal your record.
If, during your case, your attorney successfully had the Judge reduce your charges from a DUI to reckless driving, for example, you may be eligible to seal this record as opposed to expunge it. Although some government agencies can still access this record, typically, sealed records are not publically available and will not appear on a background check. Additionally, you are legally allowed to deny that you have ever been arrested once a record is sealed.
Can I Still Drive If my Driver's License Has Been Suspended?
A driver's license suspension and withdrawal of driving privileges can be a substantial inconvenience to your day-to-day life, impacting your ability to work, run daily errands, and look after your family. However, driving on a suspended license could result in further charges, may mean that you are without your driver's license for even longer, and could even cost you your freedom.
A first offense of driving while suspended in Florida could carry up to 60 days in jail and a hefty fine. A third offense could even result in a felony charge and up to five years imprisonment.
However, if you have had your driver's license suspended and it is seriously impacting your life and ability to work, there may be options available to legally regain some of your driving privileges. Depending on your charge and license suspension period, you may be eligible to apply for a hardship license. A hardship license grants you limited driving privileges, typically for work or business purposes.
Not all DUI charges that result in a license suspension are eligible for a hardship license, but it could be an option for you. For a second DUI offense, you could be eligible for hardship reinstatement after one year of suspension, ranging up to reinstatement after five years for more serious offenses such as DUI manslaughter and a fourth DUI conviction.
Speak to an attorney to understand if you are eligible to apply for a hardship license and the steps you need to take. Typically this will involve completing a driver improvement course and applying to the Florida Department of Highway Safety and Motor Vehicles.
Do I Need an Attorney for a Misdemeanor DUI Charge?
Whether you are facing a misdemeanor or felony charge, the best outcome for you will be to have your DUI dismissed or reduced. A skilled attorney will have a range of defenses at their disposal to fight your case. Defense arguments for DUI misdemeanors include an improper traffic stop, invalid breath test results, incorrect driver identification, or the arresting officer did not follow procedure. Your lawyer will review the specific circumstances of your case and build a tailored defense to give you the best chance of avoiding conviction.
How Can DUI Lawyers Help?
A DUI can cause additional complications for you and your family, such as immobilization or impoundment of your vehicle. Reputable DUI lawyers are aware of the circumstances when law enforcement is not permitted to impound your vehicle, such as if it is your family's only mode of transport. Similarly, impoundment may be dismissed if the vehicles are operated by your employees or business. If your car has been impounded improperly, your attorney will petition the court to get your vehicle back and reduce the pressure on your family or business.
The procedures and laws around securing a successful DUI charge are stringent. If there are any inconsistencies or weaknesses in the state's case against you, your attorney will investigate these and could potentially utilize an error to have your charges dismissed entirely.
An attorney can also negotiate plea deals with the state to reduce the charges you are facing. This could include pleading to the lesser charge of reckless driving and could avoid a conviction on your criminal record.
Contact The Law Place DUI Defense Attorneys
If you have been charged with a misdemeanor DUI, you have options available to you. Do not think that you have to accept a DUI conviction. Similarly, do not take a misdemeanor conviction lightly. The impact any DUI conviction can have on your life is worth fighting the charge.
Securing representation from The Law Place Orlando DUI lawyers will give you the best chance of avoiding a conviction. Our attorneys are available for a free consultation and case evaluation for anyone facing DUI charges to discuss the options available to your case.
Take steps towards protecting your freedom and beating a DUI charge today. Contact an Orlando Misdemeanor DUI Lawyer at (941)-444-4444.