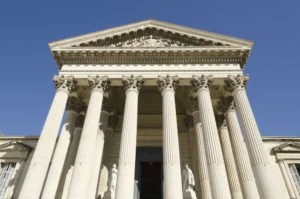 If you live in busy Florida, then there's a high possibility you have witnessed a crime first-hand. But what are considered to be the most serious crimes according to law? Federal crimes are classified as the most severe crimes that a person can commit, and the punishments that come with such crimes can be catastrophic and life-changing for the defendant and their family. In 2018 there were 567,166 federal crimes reported. With such a shocking number of federal crimes, it is easy to understand why the punishments for federal crimes are so unforgiving and strict.
If you have committed a federal crime near to the area of Fort Myers, FL., and face potential charges, then you're more than likely concerned about what the future holds for you. You might be worried about the consequences your sentence might have on your family and friends and how they're going to deal with the news that you have committed such offenses.
It is best that you seek valuable advice and experienced opinions from a professional criminal defense lawyer. Why not contact The Law Place today and schedule a free consultation with an easy-to-talk-to member of our legal team. This will give you a chance to take your time in explaining to us the potential charges you face and the crimes you have committed. This will allow our attorneys to put your mind at ease a little more and explain the best steps for you to take at this time.
Our phone lines are open 24 hours a day, seven days a week, so contact us now for support.
What Is Considered a Federal Crime?
Determining which type of crime you have committed can be extremely difficult, especially if you are someone with no relevant knowledge of the law. It is important to establish with your criminal defense attorney if you have committed a federal crime or a state crime. In the U.S., a federal crime or federal offense is an act that has been passed by U.S. federal legislation put forth by both the United States Senate and United States House of Representatives and then signed into law by the president.
The U.S. Federal Bureau of Investigation (FBI) has processed a list of some of the prominent examples of federal law crimes and offenses for both federal and state law:
Acts of terrorism.
Crimes of counterintelligence.
Cybercrime.
White-collar crimes.
Crimes of immigration.
Organized criminal activity.
Public corruption.
Threats against members of the United States government.
Civil rights violations.
Acts of violent crimes.
Theft of art, jewelry, or other items of societal value.
Determining whether you have committed a federal crime when you have no sufficient knowledge of the law can be extremely challenging. The law is so complex, and you aren't expected to know all of the ins and outs off the top of your head. As our client, we are here to guide you and help you to feel better about your situation. Contact a criminal defense lawyer to help establish whether you have committed a federal crime today. All our lawyers are judgment-free and ready to lend you their ear and professional advice on the situation.
Our team of dedicated attorneys fight and win for Floridians.
Types of Fraud a Person Can Be Charged With
There a many different types of fraud that is carried out across the U.S. Here is a list of some of the common types of fraud most frequently seen by our criminal defense lawyers:
Bank fraud.
Wire fraud
Mail fraud.
Bankruptcy fraud.
Tax fraud.
Employment fraud.
Government fraud.
Credit card fraud.
Organized fraud.
Healthcare fraud.
Insurance fraud.
Mortgage fraud.
Computer/internet fraud.
What Is Organized Fraud in Florida?
In events of organized fraud, people may try to impersonate another, forge, or obtain property or finances, and this is considered to be a far more serious offense than communications fraud. Organized fraud can be carried out via technology, but there are other forms, for example, forging somebody's signature by hand.
In cases of fraud involving theft, the summary of money or personal property that was stolen will determine the sentencing and punishment that the accused will receive.
With fraud committed in the amount of $20,000 or less, a defendant can receive up to five years in prison, five years on probation, and up to $5,000 in fines.
For cases between $20,000 and $50,000, a defendant can face up to fifteen years in prison, fifteen years of probation, and up to $10,000 in fines.
For fraud in the amount of $50,000, a defendant can face up to thirty years jail time, thirty years of probation, and up to $10,000 in fines.
We're Florida's top litigation team with over 75 years of combined experience
Acts of Terrorism in Fort Myers, FL.
Over the years, residents of Florida have become familiar with the term terrorist and what it means. In the USA, terrorists are likely to carry out attacks from time to time that can be catastrophic and fatal to many in some cases.
If you live in the U.S., it is important to remain vigilant at all times and monitor reports in the media for recent terrorist attacks or areas which have been given a warning of being a hot spot for terrorist attacks. In some cases of terrorism, there might have been a 'lone actor' targetting particular areas, and because they are alone, they may go unseen, slip past security, or seem unsuspicious to others. Therefore, terrorists become even harder to spot.
Acts of terrorism are usually carried out for a specific purpose or agenda as a result of a radical ideology or from domestic influence. In most cases of terrorism, a terrorist will usually make a careful plan to carry out an attack on civilians and sometimes will commit suicide in the process. These attackers are usually known as 'suicide bombers.'
In Florida, the Code of the U.S. House of Representatives splits acts of terrorism into two separate categories:
International terrorism –Defined as a violent act that goes beyond the national boundaries of the U.S.
Domestic terrorism – This is when a civilian has made a violent or physical attack on a person or group of people with the same citizenship as themself.
There are numerous ways in which somebody might carry out a terrorist attack. However, some well-known acts of terrorism are:
Chemical attacks.
City bombings.
Putting a large group of people in danger.
The hijacking of an aircraft or vehicle of transportation.
Weapons of mass destruction.
After committing an act of terrorism, the likelihood is that you will be prosecuted with the harshest punishments that are able to be passed by a judge, as terrorism is held in serious regard by the law. You could be charged with life imprisonment in jail or even the death sentence, which is, of course, devastating to your relatives, friends, or partner.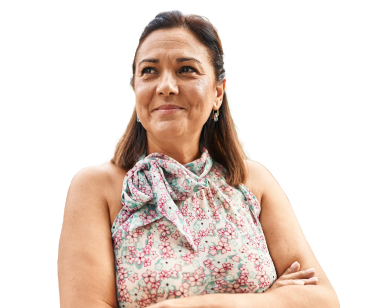 From the initial call to updates on your case status, we are here to get you answers.
Cybercrime in Fort Myers, FL.
In this day and age, technology is all around us. Almost everybody in Florida owns a cell phone, and with future technology evolving, you can use smartphones for a lot more than just making calls or texting. Even the use of the internet for online shopping, social media, and internet banking is revolutionizing the way we live our lives, grow businesses, and communicate with each other.
With the worldwide production of laptops, computers, and smartphones, there are ways in which people attempt to commit a new type of crime via technology. There are numerous examples in which somebody may commit a cybercrime, for example:
Cyberbullying via social media or texting.
Exposing other users to viruses, worms, ransomware.
Distributed denial of service (DDoS) attacks on the internet.
Computer hacking for sensitive information.
Accessing trade secrets.
Organizations That Handle Violations of Federal Law in Fort Myers, FL.
In Florida, there are a number of organizations that are established to handle specific federal crimes in the event of a violation. A few of these organizations are the:
Bureau of Alcohol, Tobacco, Firearms, and Explosives.
Department of Veterans Affairs.
Drug Enforcement Administration.
Environmental Protection Agency.
Federal Bureau of Investigation.
Fish and Wildlife Service.
Health and Human Services.
Immigration and Customs Enforcement.
Internal Revenue Services.
S. Marshals Service.
S. Postal Inspection Service.
S. Secret Service.
Misdemeanors and Felonies
In Florida, the law will evaluate the seriousness of the crime you have committed to determine the level of punishment you will receive. The crime you have committed will be measured by using either a felony or misdemeanor. The most severe that a person can be punished with is a first-degree felony, while a misdemeanor is a much lighter punishment.
First-degree felony – Fines of up to $10,000 or, in serious crimes, $15,000 when receiving a life felony. A first-degree felony can result in up to 15 years of jail time and additional years of probation.
Third-degree felony – Fines of up to $5,000, a prison sentence of up to 5 years, and probation.
First-degree misdemeanor – Fines of up to $1,000.
Second or third-degree misdemeanor – Fines of up to $500.
You can find more information on fines for committing a first-degree felony or misdemeanor in Florida Statute 775.08. If you have been arrested for federal crimes, then the best thing you can do for yourself at this time is to hire a Fort Myers criminal defense lawyer to protect your rights. We have represented countless clients in the past with cases just like yours and have had outcomes that our clients have been happy with.
Contact The Law Place today for professional legal advice today from a legal team committed to your case.
How Can a Criminal Defense Lawyer Assist Me?
Federal crimes are not taken in light regard by the law, and when it comes to sentencing for such crimes, a prosecution can be tough. If you want to retrieve a light as a sentence as possible, then the best thing you can do for yourself at this time is to seek professional legal advice from a federal criminal lawyer. It is statistically proven that your case stands a much higher chance of receiving a lighter sentence if you have legal support.
If you have committed a crime, then an option for your defense may be to use a plea bargain, which consists of the defendant pleading guilty for the crime they have committed, in the hope that the prosecutor will lessen the severity of the charges or drop the charges altogether. If you have no previous criminal records, then this might be a choice of action for you.
Every single one of our carefully selected criminal defense lawyers prides themself on building up excellent client-attorney relationships. This means that we ensure to keep all information confidential and communicate effectively with all clients in the hope that you will tell us even the tiniest details of your case, which could benefit your defense massively and be of great use to your defense lawyer.
Contact The Law Place Today
If you live near to the area of Fort Myers, FL., and have been arrested for committing a federal crime, then you can't go through this rough time on your own. Entering a trial can be daunting and scary when you don't know what the future holds for you, but our attorneys are here to protect your rights and support you through this difficult time. With more than seventy-five successful years of taking on criminal law cases, we are here to offer our full dedication to your case.
Please don't hesitate to reach out to The Law Place today for a helpful free consultation. This will allow you to explain to us your situation and allow us to take our time in explaining to you what we think is the best thing for you to do at this time. We promise to fight for an outcome that you can be happy with because we care about the outcome of your case.
At The Law Place, there is always somebody available to answer your call. Our phone lines are open 24 hours a day, so there is never a bad time for you to contact us. We guarantee you will feel so much more at ease after getting in touch with our friendly legal team. Please remember that the longer you leave your case, the less time our attorneys have to work on building up a solid defense for you.
Call us now!