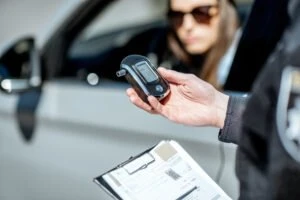 Experiencing a traffic stop in Orlando can be a frightening ordeal, especially if you have had a few alcoholic beverages. A police officer will likely request that you complete a breath test to check your intoxication levels.
The penalties for Driving Under the Influence (DUI) in Florida are severe so it is understandable that you may be panicked. During your DUI arrest, it is in your best interest to make good decisions. Refusal to complete a breath test can have major consequences. While you may be able to refuse some field sobriety tests, refusal of some other chemical tests can land you in jail.
If you have been arrested for DUI in Orlando, you must contact a reputable law firm immediately. At The Law Place, we have helped countless clients get their DUI charges dismissed or reduced. If you facing the consequences of a breath test refusal, do not panic. We are here to help.
To schedule your free consultation with an experienced DUI lawyer, contact us now at (941)-444-4444.
Florida's Implied Consent Law
According to Florida Statute 316.1932, all drivers give their consent to submit to an approved chemical test or physical test. This is because Florida law states that anyone who accepts the privilege to operate their motor vehicle on the roads of Florida consents to such tests. Although police officers are less likely to use a blood test to check a person's intoxication levels, Florida's implied consent law applies to these tests too.
As a driver who has given your implied consent when you received your driver's license, the state can penalize you for breath test refusal. DUI suspects who refuse a breath test will automatically suffer a suspended license for one year if it is their first refusal.
Ultimately, the decision to submit to a test is your own. You have to decide whether you wish to cooperate with police officers or accept the consequences. Whatever you decide, our attorneys can help you.
Our team of dedicated attorneys fight and win for Floridians.
What Is a Breath Test in Orlando?
A breathalyzer test can be used by a police officer in Orlando to measure and record the alcohol level of a DUI suspect. Multiple machines can be used to complete this test, but they all work in the same way.
Suspected DUI offenders will be required to blow into a piece of apparatus. The breathalyzer machine can determine whether a DUI suspect is above the blood alcohol content limit by measuring the concentration of alcohol found in the air released from the suspect's lungs.
The Blood Alcohol Content Limit in Florida
Florida law is strict on driving under the influence. The penalties awarded to DUI offenders are outlined under Florida Statute 316.193. Drivers over the age of 21 cannot legally operate a vehicle on Florida's roads if their blood alcohol content (BAC) is at or above .08 percent.
Concentration levels can vary greatly depending on the person. We would strongly advise that you don't get behind the wheel if you have consumed any alcohol and/ or drugs in the state. There is too much at stake if you get caught.
Drivers caught driving under the influence with a BAC of .15 percent or more will encounter even more severe penalties. If you have been arrested for DUI in Orlando, it is in your best interest to contact an experienced attorney. Our team at The Law Place has a solid understanding of criminal law in Florida, and they will do all they can to refute your breath test results and get your charges reduced or dismissed.
We're Florida's top litigation team with over 75 years of combined experience
Consequences of Refusing a Breathalyzer Test
For your first refusal of a breath test in Orlando, you will automatically suffer a one-year driver's license suspension. If this is your second refusal, you can have your driver's license suspended for up to 18 months, as it is classified as a misdemeanor offense. Furthermore, the fact that you refused a breathalyzer test can be used as evidence to suggest that you were guilty of driving under the influence. A court jury can infer that you refused because you knew that your breath test results would indicate that your breath alcohol level was high.
However, there are many defenses that a DUI lawyer can use to explain why you refused to submit to a breath test in Orlando. For example, they may argue that the police had no probable cause to request a test or that you were not in actual physical control of the vehicle.
Nevertheless, the consequences of refusing a breath test in Orlando are serious. Many Floridians assume that by refusing to submit to a breathalyzer test, they cannot be convicted of DUI. This is not the case. Breath test refusal almost always increases the severity of DUI cases. If you have refused chemical testing in Orlando, you must contact a DUI lawyer. These instances cannot be taken lightly.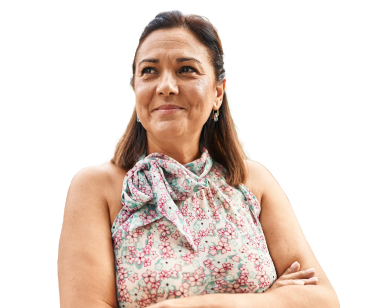 From the initial call to updates on your case status, we are here to get you answers.
What to Do if You Are Arrested for DUI
If you are lawfully arrested for DUI in Orlando, there are a few things you can do to protect your legal rights. We advise that you do the following:
Get Out of Your Vehicle if You are Asked to – When flashing lights pull you over, you need to try and remain calm. We advise that you keep your hands on your steering wheel to prove that you are not a threat. You should provide all of the documentation the police ask for and be polite. Although you don't have to answer questions, you should remain firm and reserved. Arguing with police officers is one of the worst things you can do.
Consider Refusing Field Sobriety Exercises – If a police officer asks you to complete a field sobriety test, such as a one-leg stand, they will likely already have a reason to believe you were driving while intoxicated. You have the right to refuse these tests, and we would advise you to do so if you think you would perform them badly. Medical conditions and certain medications can unfairly impact the results of these tests.
Request to Speak to an Orlando DUI Lawyer – Although you are not entitled to legal counsel while you are being asked to complete a chemical test, you are entitled to legal counsel during police questioning. Our attorneys can help build you a defense for your DUI case.
How Police Officers Can Get It Wrong
In Orlando, police officers must have probable cause to stop a motor vehicle before making a lawful arrest for DUI. If an officer does not have a valid reason to stop your vehicle and requests for you to submit to a breath test, your DUI case and breath test result can be thrown out.
When a police officer requests for a DUI suspect to take a breathalyzer test, they are legally required to tell the suspect of the consequences of refusing such a test. They must tell a suspect that they could suffer a one-year suspension of their license and that their refusal can be held against them in a criminal proceeding. If you have been arrested for DUI and were not informed about the consequences of refusing a breath test, the police have failed to follow a proper procedure. In these cases, charges can be thrown out.
Furthermore, Florida's implied consent law only applies to chemical tests, such as breath tests, urine tests, and blood tests. You are not legally required to complete field sobriety tests. Police won't always inform suspects that they have the right to refuse these tests. Therefore, it is important that you are aware of and exercise all of your legal rights.
Defenses That Attorneys Can Use in Your Case
Our team of reputable attorneys at The Law Place has over 75 years of combined experience. We have helped many clients with their DUI refusal cases, and we can help you too. Below we have outlined some of the most common defenses that we use on behalf of our clients:
Challenging the Actions of a Police Officer at a Traffic Stop – At the scene of a traffic stop, a police officer must follow certain procedures. If they acted out of order or made poor judgments, it can be held against them. If an attorney can prove that the police officer at the scene of your arrest acted unlawfully, your case can be dismissed.
Challenging The Traffic Stop Itself – Every police officer must have a valid reason to request a traffic stop. Many suspected DUI drivers are pulled to a halt by an officer after speeding, running a red light, or running a stop sign. If you displayed no erratic behavior and an attorney can prove that there was no reasonable cause for a police officer to request a traffic stop, your case can be thrown out.
Challenging the Use of Field Sobriety Tests as Valid Evidence – These tests are not the most accurate, and their results should not be used as the leading piece of evidence to charge a suspect.
Challenging Breath Test Results – Breath tests in Orlando are notorious for producing skewed and inaccurate results. Their inaccuracy is one of the main reasons why so many drivers refuse to submit to them. Our attorneys, however, can refute breath test results if they can prove that the machine wasn't calibrated properly. They can also get breath test results dismissed if they can prove that a police officer was not sufficiently trained to administer the test.
Challenging Blood Test Results – It is easy for blood tests to become contaminated. If you think your blood test may have been tainted, one of our attorneys can examine this during their DUI investigation of your case. If they can prove that an element of the test was improper, likely, the results will no longer be credible.
Challenging the Charges Based on Violation of Legal Rights – During an arrest, police officers must make suspects aware of their Miranda Rights. If these rights were not given to a driver during a DUI arrest, any statement that the driver makes during the arrest becomes invalid evidence.
Reasons Why You Should Refuse a DUI Breath Test
Although Florida's implied consent law requires you to complete chemical testing if asked, you may have a legitimate reason to refuse. Some reasons that can justify breath test refusal include:
Medical and Health Issues – Some people will have certain medical reasons why they are unable to submit to a breath test, such as anxiety. In these cases, police officers can falsely document a refusal instead of stating that the suspect had a legitimate medical reason to refuse.
Language Barriers – If English isn't your first language, you may have struggled to understand what a police officer was asking of you at a traffic stop. In these instances, a police officer can document a refusal instead of stating that there was a clear language barrier.
Impatience – Not all police officers in Orlando are patient. Sometimes, if a DUI suspect doesn't complete a test immediately, an officer will document a refusal instead of giving a suspect time to understand the whole situation.
If you have a legitimate reason to refuse a breath test in Orlando, don't feel pressured into submitting to one. One of our attorneys can examine your case and back your innocence.
How an Orlando DUI Lawyer Can Help You
An Orlando DUI lawyer at The Law Place can help you in an endless amount of ways. The main role of your lawyer will be to get your charges dropped or dismissed. To do this, they will examine your DUI case and gather all of the necessary evidence. They will build you a solid defense strategy to fight for your innocence if you have refused a breath test in Orlando.
Not only will they fight for the dismissal of your charges, but a DUI lawyer from our firm can also be a hugely supportive figure in your life. Experiencing a DUI arrest can be frightening for both you and your loved ones. The penalties attached to these offenses are severe and can change lives dramatically. Understandably, you are concerned about what the future holds. A lawyer can offer you some reassurance and guide you through the legal process. They will guide you through every step of the way to ensure that you are comfortable with the proceedings.
Can I Refuse Field Sobriety Tests?
You can refuse field sobriety tests in Orlando. No Florida law states that you are required to complete these tests when requested. Unlike chemical testing, field sobriety tests are exempt from the implied consent law.
However, a refusal could result in an arrest, so the decision should be made with due consideration. In addition, refusing to perform a sobriety test based on suspicion of drunk driving for a second time could lead to a misdemeanor charge and a license suspension of up to one year.
Can I Prevent a DUI Conviction by Refusing a Breath Test?
If you refuse a breath test in Orlando, you can still be arrested and charged with DUI. In fact, breath test refusal can be used as evidence to prove you guilty of DUI. Many Floridians assume that they can prevent convictions by refusing to submit to chemical tests, but this is not the case.
When a police officer has reasonable suspicion that you are intoxicated over the legal limit while driving, they will arrest you for DUI. Enough evidence can be gathered to convict you of DUI without breath test results.
Furthermore, refusing a chemical test in Orlando is an offense in itself. Therefore, by refusing a test you risk facing further convictions or a harsher DUI conviction. This is why our law firm recommends that most people complete these chemical tests if requested to do so by the police.
There are a few instances, however, where completing a chemical test can be more harmful than good. For example, if you are aware that you are largely over the legal limit, you might want to refuse a breath test to prevent your intoxication from being documented. Drivers caught with BACs over .15 percent will face much more severe penalties than those caught with BACs of .08 percent or greater.
How Can I Beat a DUI Charge?
To beat a DUI charge in Orlando, you need to act quickly and aggressively. It is in your best interest to contact a reputable criminal defense law firm, such as The Law Place, as soon as possible after your arrest. The sooner one of our attorneys can begin working on your DUI case, the greater the chance you have of getting your charge reduced or dismissed.
An attorney at our firm will examine evidence to build you a strong defense strategy. They will then not hesitate to back your case in the courtroom and fight for your innocence. Hiring an experienced and knowledgeable attorney is the best thing you can do to beat a DUI charge in Orlando.
Call an Orlando DUI Lawyer at The Law Place Today!
If you have been arrested for DUI in Orlando and are facing penalties for refusing a breath test, you need to contact The Law Place today. The consequences of a DUI conviction in Florida are severe. You will more than likely suffer a license suspension. We can help you fight these charges. Losing your driver's license can have a huge impact on the lives of you and your family members.
There is no time to lose. Call The Law Place today to schedule a free consultation with a reputable defense attorney at (941)-444-4444.