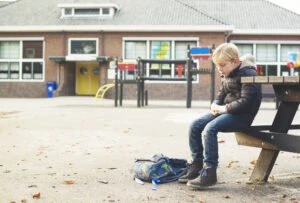 It is common for criminal offenders in Orlando to be charged with negligence. Negligence refers to the failure of a person to take proper care of something or someone. Culpable negligence, however, is a far more serious form of negligence. This offense refers to when a person has acted with a reckless disregard for those around them. When a person is convicted of culpable negligence, it will have been proven that they actively participated in an activity that they know could cause personal injury, or even death, to another person. This is also known as gross negligence.
In Florida, culpable negligence is the highest variation of negligence that a person can be convicted of. The severity of the punishments that offenders encounter will depend on the level of their charge and the circumstances of the case. Unfortunately, many personal injury cases in Orlando are caused by culpable negligence, and the state punishes offenders harshly as a deterrent.
If you or someone you love is facing charges for culpable negligence in Orlando, you need to contact an experienced attorney now. These criminal charges have serious consequences and should not be taken lightly.
To schedule your free consultation with an attorney at The Law Place, call us now at (941)-444-4444.
Culpable Negligence Under Florida Law
Florida Statute 784.05 outlines what the state describes culpable negligence as. The law states that a person can be charged with causing unreasonable harm or risk toward others. Additionally, a person can be charged for showing reckless behavior and disregard for the safety and lives of others.
If you are facing charges for culpable negligence in Orlando, you must have a good understanding of this law and what it can mean for you. The criminal defense attorneys at our law firm can help you navigate Florida's complex laws. Your attorney will ensure that you understand the situation and guide you through the legal process.
"Duty of Care" in Orlando
Duty of care is a factor in most Orlando negligence cases, not just culpable negligence cases. You will find "duty of care" mentioned in many cases, including cases of personal injury and medical malpractice.
This simply refers to the legal responsibility that one person has to protect others from danger and harm. For example, it is the responsibility of a property owner to ensure that their property is free from dangerous hazards.
A property owner can be accused of breaching this duty of care when an accident occurs on their property, such as a personal injury or death. These cases will develop in severity if it can be proven that a property owner continued to breach this duty of care by deliberately acting recklessly. At this point, they can be accused of culpable negligence. If you think you have been accused of culpable negligence, you must contact a reputable defense attorney at The Law Place for a free case evaluation. This is a criminal offense that you cannot afford to treat lightly.
Our team of dedicated attorneys fight and win for Floridians.
The Different Types of Culpable Negligence
There are many different types of culpable negligence cases in Orlando. You must understand the difference between them. If any of the cases below resemble your case, you need to seek reputable legal representation immediately.
Neglect of an Elderly or Disabled Person
People facing charges for the neglect of an elderly or disabled person in Orlando generally work in the care sector. This can include nursing homes, special facilities, hospitals, and more. It is also common for people tasked with the role of a 'carer' to face these charges. The severity of the charge that people encounter for this offense will depend on the harm suffered by the victim. For example, offenders responsible for causing the permanent disability of a person will face a greater charge than an offender that bruises a victim.
If convicted of this variation of neglect in Orlando, you will likely receive a second-degree felony charge.
Neglect of a Child
This offense is typically committed by parents and those whose job it is to care for children in a childcare setting. A person can be convicted of culpable negligence if it can be proven that they put a child or children at extreme risk by behaving recklessly and neglecting them.
This is another offense that can see offenders be charged with a second-degree felony in Orlando.
Having Firearms Within the Reach of Minors
A common case of culpable negligence in the United States involves a person who leaves a firearm in the reach of a minor or child. This is a serious and dangerous act in Florida that is punished severely. The state takes this offense so seriously because such reckless actions have the potential to cause injury or loss of life to the minor who used the weapon. Leaving a firearm within the reach of a minor in Orlando is a third-degree felony charge.
Charges for Culpable Negligence in Orlando
The degree of charge awarded to those who commit culpable negligence in Orlando depends on the circumstances of their cases and the severity of their actions. Some of the charges that offenders typically receive for this offense are outlined below.
Second-Degree Misdemeanor Charge
If your negligent actions result in another person suffering a personal injury in Orlando, you will likely face a second-degree misdemeanor charge. Although misdemeanor charges are less serious than felony charges, you could still serve up to 60 days in prison. Not only this, but you may face a $500 fine.
First-Degree Misdemeanor Charge
If your negligent actions result in a person sustaining serious injuries that have a great impact on their life, you will likely face a first-degree misdemeanor charge. This is the highest possible degree of misdemeanor charges. If convicted of this charge, you could serve up to one year in prison. In addition, you could be made to pay a fine of up to $1,000.
Felony Charge
These charges are very serious and generally carry harsher penalties than misdemeanor charges. For example, if your culpable negligence case involves children, the elderly, or a disabled person, you will likely be charged with a felony. This is a charge that you don't want on a permanent criminal record. The presence of a felony on your record can have a huge impact on your life. A felony conviction can make it difficult to find employment opportunities, secure bank loans, attend school, and more.
If your culpable negligence case involves another person suffering from severe injuries, you will likely be charged with a second-degree felony. Following conviction, you will serve up to 15 years in prison. Furthermore, you will have to pay a fine of up to $10,000 and have a felony permanently printed on your criminal record.
Felony charges in Orlando should never be treated lightly. There is too much at stake for them to be ignored. If you or a loved one is facing a felony charge, you must contact experienced criminal defense attorneys now. There is no time to lose. Our team at The Law Place will work to try and get your charges dropped or reduced to misdemeanor charges. Don't allow a felony conviction to change your life forever. Our law firm is here for you.
We're Florida's top litigation team with over 75 years of combined experience
Common Defenses Used in Culpable Negligence Cases
Many defenses can be used in culpable negligence cases. At The Law Place, we have successfully defended many clients in the same position as you. Once you hire one of our attorneys, they will examine your case to determine the best way to frame your defense strategy. Some of the most common defenses we use in these cases include:
There was no duty of care. A prosecutor will typically argue that an offender breached their duty of care and deserves to be punished harshly. However, your attorney may be able to large that duty of care in your case was not required. If you were not responsible for the situation, you cannot be unfairly charged with culpable negligence.
State of mind. An attorney may argue that you were not in a sound mental state at the time of the incident. If you were unaware or incapable of preventing the situation because you were in a poor state of mind, you should not be convicted of culpable negligence.
The relevance of the injured/ deceased person's actions. If the actions of the accident victim played a role in their injury or loss of life, you should not be convicted of culpable negligence. Unfortunately, accidents happen, but you should not have to take full responsibility for something that wasn't completely your fault.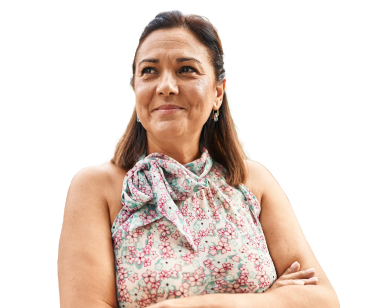 From the initial call to updates on your case status, we are here to get you answers.
What Is an Example of Culpable Negligence?
Culpable negligence can occur in a variety of ways. Some examples include:
A medical professional gives their patient incorrect medication that causes them harm.
A teacher leaves a classroom unsupervised which results in a child suffering an injury.
A motor vehicle driver causes an injury in an accident caused by texting while driving.
There are countless examples of culpable negligence in Orlando. Not everyone is rightfully accused. It is important to challenge these accusations if you have been arrested and are facing conviction. This offense is punished harshly in Florida.
Do I Need a Negligent Security Lawyer?
If you are a property owner accused of negligent security, you should hire an Orlando negligent security lawyer. Our lawyers at The Law Place will be able to defend your case and challenge any accusations against you. They can review footage from security cameras and other evidence to prove your innocence. Unfortunately, a negligent security claim in Orlando is very common. People hope to file and win cases against property owners to achieve financial compensation.
Losing a negligent security claim can cause great financial harm for a business owner. Don't let opportunists ruin your business. A negligent security lawyer will build you a solid defense case that proves you had adequate security.
What Percentage does a Lawyer Get in a Settlement Case in Orlando?
The legal fees of our attorneys will depend on your case. Complex cases that require a great deal of time and effort will have greater legal fees than more simple cases that can be resolved outside of the courtroom. We understand that hiring criminal defense attorneys in Orlando can feel daunting and many people fear the legal expenses. At The Law Place, we have the interests of our clients at heart. We offer competitive rates as we understand that facing criminal charges is worrying enough. You should not have to worry about excessive legal fees too.
Although seeking help from professional legal services can feel nerve-wracking, it is often worthwhile. If you don't seek professional representation to defend your case, it is unlikely that your charges will be reduced or dropped. If convicted of culpable negligence in Orlando, you may have to serve years in prison. These charges are worth fighting, no matter the cost.
For more information about our fee structure, don't hesitate to call us today. We will answer all of your questions and reassure you. You can trust that by seeking our services, you will be giving yourself the best chance you have of getting your charges dropped while being represented by a trustworthy and reputable law firm.
Get in Touch With a Criminal Defense Attorney at The Law Place Today
Contact The Law Place today if you are being accused of culpable negligence. This is a serious offense that can result in you facing life-changing penalties. There are many ways that our team can defend you. Let us help you fight for your innocence and freedom.
For your free consultation with one of our criminal defense attorneys, get in touch with us now at (941)-444-4444.