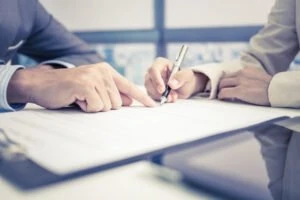 Both private, public, and commercial property owners in Florida have a responsibility to ensure that their property is maintained to a reasonably safe standard to avoid posing danger and causing injury to others. If you have been injured on someone else's property due to the owner's negligence, you may be able to recover compensation in a premises liability case.
Injuries caused by unsafe conditions or hazards on the premises can have a substantial impact on victims' lives. Often a victim will miss work and lose out on wages while they recover. Usually, they will also have to pay the medical expenses for their injuries. More severe injuries can result in a permanent change to a victim's life, this could be through a change in their ability to work, permanent disfigurement, or emotional repercussions from the trauma of the accident.
A personal injury lawsuit could be an option for anyone who has suffered an injury on someone else's property. Through a claim, victims can seek compensation from the responsible party. This can recover the costs that they have incurred because of their injuries.
The Law Place attorneys have been advocating for the rights of injured premises liability victims in Orlando for over 75 years. Our team of experienced premises liability lawyers will fight passionately for your rights and will not settle for any less than the fair compensation you deserve. If your injury could be due to someone else's negligence, do not wait to begin a personal injury claim. For a free consultation and case evaluation with an experienced premises liability lawyer, contact The Law Place today at (941)-444-4444.
What Is Premises Liability?
Premises liability law is a specific area of Florida law that focuses on the negligence of property owners and managers. A lawsuit under premises liability law aims to hold property owners responsible who have breached their duty of care to visitors by not upholding safety standards that has subsequently resulted in injuries caused by unsafe premises.
If a property owner does not take reasonable steps to ensure their premises are safe, whether intentional or not, this could be negligence. Negligent behavior may result in a property owner being found responsible for compensation for anyone injured because of this negligence.
Examples of Premises Liability Cases
Premises liability cases can originate in many different settings where the unsafe or defective condition of the property results in physical injuries. This could include at a friend's home, in the workplace, in a restaurant, or at an amusement park or public swimming pool.
In a Private Home or Property
When you are in a private home, perhaps a neighbor's or colleague's property, many accidents can arise that might result in a premises liability case. Common accidents include dog bites, slip, trip, and fall accidents, and swimming pool accidents. Although the property owner is not a business or corporation, they still have a duty to invitees to ensure the property is reasonably safe and to address any known hazards.
In a Public Place
Any public place, such as a playground or sidewalk, can pose dangers if the appropriate safety precautions are not upheld. For example, a manhole without a cover, construction work without signage, poorly maintained playground equipment, and trip hazards on the pavement can all result in injury and a potential premises liability lawsuit.
In a Business Or Commercial Building
You could have grounds to file a premises liability lawsuit against a business owner if you were injured as a result of property hazards in a business or commercial building. This could include a grocery store, supermarket, restaurant, retail outlet, coffee shop, or cinema.
What Compensation Could I Be Entitled to in a Premises Liability Claim?
Depending on the nature of your case and your injuries, you could be entitled to claim compensation for both the economic and non-economic damages that you have suffered. Economic damages in personal injury cases include any tangible financial costs due to your injuries, such as lost wages from time off work, medical expenses, transport to medical appointments, the cost of property damaged in the accident, future lost wages, future medical treatment, and any required therapy or counseling.
Non-economic damages you could claim include compensation for the pain and suffering you have experienced, loss of quality of life due to your injuries, loss of income to a household, post-traumatic stress, and depression.
Proving Premises Liability in Florida
To ensure a successful premises liability claim in Florida, you and your attorney will need to prove four main elements in your case, which are as follows:
The Property Owner or Manager Had a Duty of Care to You and Your Safety
Whether a property owner owes a visitor or a guest a duty of care is determined by the reason that person is on the property. Property owners owe the highest duty of care to invitees on the property. This includes customers and business clients. The next highest duty of care is owed to licensees, who are usually entering the property for a social purpose, such as visitors or guests for a party.
Often trespassers are not entitled to the same duty of care as invitees and licensees, as the owner would typically be unaware that they are on their property. Under Florida law, property owners must take reasonable care to prevent intentional or reckless injury to trespassers.
The Owner or Manager Breached Their Duty of Care to You
Once a duty of care has been established in your case, it must be proven that the property owner breached that duty of care. Typically a breach could be if a property owner regularly skipped safety inspections on the premises and failed to repair dangerous conditions or hazards.
If the case involves a trespasser on the property, a breach could also be proven by showing that the property owner intentionally placed a hazard on the property. Evidence can include photographs, CCTV, policy manuals and safety procedures, and victim and witness testimony.
This Breach of Duty of Care Led to the Injuries You Suffered
The next step in the case is to establish causation between the breach of duty of care and the victim's injuries. Often this is done through victim and witness testimony. Individuals testify that the victim came into contact with the hazard or dangerous condition and subsequently sustained their injuries. Where possible, this should also be supported by video surveillance footage and medical records.
The period of time between when you sustained your injuries and when you sought medical attention can be crucial at this point in the case. The longer the period of time, the defense could argue that your injuries were caused by something other than the accident on the property.
The Actual Damages You Incurred Because of Your Injuries
The damages a victim suffers as a result of their injuries can include any costs, both financial and intangible losses that were caused by the injury. To prove these in court evidence of medical bills and medical records will be presented and should be supported by a physician's testimony.
A victim may also need to prove the time away from work they missed and the lost wages as a result. Similarly, testimonies from the victim, experts, and family members, alongside records of therapy or counseling, can support claims of damages for pain and suffering, depression, and anxiety.
Statute Of Limitations on Premises Liability Claims in Florida
Understandably after suffering an injury, you may not feel able to begin a personal injury claim immediately, and your recovery must take priority over legal action. However, there is a time limit on how long after an accident you can file a lawsuit.
In Florida, the statute of limitations for premises liability claims is four years after the date when you suffered your injuries. As soon as you feel able, contact a local premises liability lawyer to begin discussions around filing your claim to avoid missing your opportunity to seek compensation.
The Law Place Premises Liability Lawyers
The Law Place Orlando premises liability attorneys are well-versed in the complexities of premises liability law and are experienced in what it takes to prove negligence and secure a successful outcome in premises liability cases.
If you have been injured due to negligence, you do not have to endure your damages without support. Compensation can ease your financial worries and support your recovery. The Law Place attorneys will fight for your rights to deliver the best outcome and settlement possible for you and your family. To discuss your options with an Orlando premises liability lawyer, schedule a free consultation with The Law Place by calling (941)-444-4444.