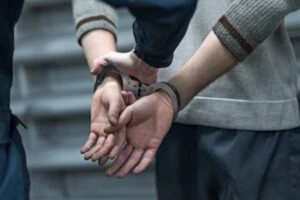 If you have been arrested for Florida drug offenses, your future may be in balance. The anxiety and confusion about the situation can feel overwhelming, especially if you don't know who to turn to for legal assistance. Florida drug crimes are penalized harshly as the state has some of the strictest drug-related laws in the country. Many drug crime charges will be felonies.
At The Law Place, we have a reputable legal team who can help you tackle your charges for drug crimes. We will do all we can to help you get your life back on track. Our Orlando drug crime lawyers have over 75 years of combined experience and a deep understanding of the criminal justice system. We will do all we can to get your Florida drug crime charges dismissed or reduced.
To schedule a free consultation with one of our defense attorneys, call us now at (941)-444-4444.
Types of Drug Crimes
In Orlando, it is illegal to trade, sell, possess, or deliver drugs. Florida Statute 893.135 outlines specific drug crimes in detail. Below we have outlined some of the most common drug crimes in Orlando.
Drug Possession
To be charged with drug possession, you don't need to physically have drugs on you. The state has even been known to charge all car occupants for possession when they find drugs in a motor vehicle. This is allowed because of a concept known as "joint possession." Furthermore, prosecutors can accuse people of possessing drugs in two ways: actual drug possession and constructive possession.
Actual possession refers to when a person is caught with drugs physically on them. This can include their pocket, wallet, bag, etc. Constructive possession refers to when drugs are found near a person. This can include being in the glove box, laying on a table, stashed in a drawer, and more.
Possession of a Controlled Substance With Intent to Deliver/ Sell
If a police officer catches you in possession of drugs and has reasonable suspicion that you intend on selling or delivering that drug, you will face much tougher penalties. This drug crime is more serious than just possession alone.
Sale and Delivery of a Controlled Substance
Sometimes in Orlando, people are accused of selling controlled substances. If a police officer believes that you have dealt drugs, they will arrest you and try and get you charged with this crime. These cases generally involve confidential informants, undercover agents, and more. If the police can gather evidence to prove that you have dealt drugs, you will be facing years behind bars.
Drug Trafficking
It is possible to be charged with a first-degree felony for drug trafficking in Orlando. This is the most severe possible penalty awarded. Most people assume that drug trafficking charges are awarded for the transportation, delivery, or selling of drugs. Although this is the case, drug trafficking charges can also be awarded to people who possess, purchase, or manufacture drugs in some circumstances.
The amount of controlled substance involved in a drug crime case will impact how an offender is charged.
Typical Defenses Used by Orlando Drug Crime Attorneys
Our Orlando drug crime attorneys at The Law Place have helped many clients with their drug crime cases. To build a defense strategy for their client, an attorney at our firm will, first of all, examine the police report. A police report will show how the suspect was approached, how the police behaved, whether a valid warrant was used, and more. Examining this report can be the key to success in getting drug crime charges dropped in Orlando.
Some possible defenses that our attorneys can use on behalf of their clients include:
Entrapment. An attorney will examine whether you have had your legal rights violated as you have been entrapped by law enforcement.
Unlawful search and seizure. Law enforcement officials cannot legally perform a search and seizure without a warrant. If no warrant was gained in your drug case, your charges can be dropped.
Lack of evidence. An attorney may be able to argue that there is not enough evidence to support your conviction.
Lack of knowledge. If you were unaware that the substance found near you was illegal, an attorney will defend you by arguing your innocence and lack of intention.
Our team of dedicated attorneys fight and win for Floridians.
Florida Drug Penalties
People who commit Orlando drug crimes are punished severely. It is not uncommon for offenders to face second or third-degree felony charges. Penalties will depend on the crimes and the circumstances surrounding the drug crime cases. Typically, penalties for drug possession are less severe than the penalties awarded for controlled substance delivery and manufacture. However, there is no such thing as a minor Orlando drug crime. All drug crime cases are serious and cannot be taken lightly. Regardless of your specific offense, you will likely be made to serve years of jail time.
To learn more about the specific penalties awarded for your Orlando drug charges, contact The Law Place today. In a free initial meeting, a member of our legal team will examine your case and inform you of what you can expect. A drug crime defense attorney will also be able to answer your questions and offer some unbiased legal advice.
Do First-Time Drug Offenders Go to Jail in Orlando?
First-time drug offenders can go to jail. Regardless of how many previous convictions you do or don't have, certain Orlando drug crimes can result in you serving decades in jail. This is especially the case for drug crimes that are charged as first-degree penalties.
As already stated, there is no such thing as a minor drug crime. If you have been arrested and are facing a conviction, you must contact Orlando drug crime lawyers.
We're Florida's top litigation team with over 75 years of combined experience
How do You Beat a Drug Trafficking Charge in Orlando?
To beat a drug trafficking charge, you need to hire an experienced defense attorney from a reputable law firm. A drug trafficking conviction can have a huge impact on the lives of you and your loved ones. This is because you will likely have to serve a lengthy prison sentence. To help beat these drug charges, you should do the following:
Learn and understand your rights.
Gather all the necessary and relevant evidence quickly.
Focus on forming an effective strategy.
Request for the Florida drug court to amend the charge.
Argue entrapment.
For your best chance of beating these drug offenses, you need to contact The Law Place. We would advise against tackling these charges alone. Your future is at stake.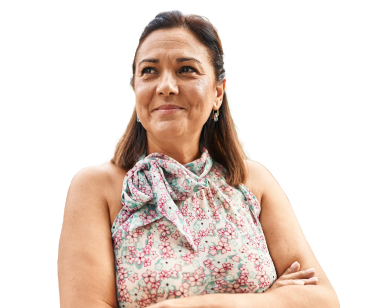 From the initial call to updates on your case status, we are here to get you answers.
How Long do Police Have to File Drug Charges in Orlando?
The amount of time that police have to file drug charges in Orlando depends on the level of crime committed. Often, the police will make an arrest for drug crimes anywhere between three and 12 months after the crime occurred. It is not uncommon for people to be arrested for drug offenses that they forgot they committed.
The state only has 30 days to charge a person with a crime once they have been placed in jail, however. It is possible to be held in jail for 33 days without being charged. Although, you must be released by the 33rd day if no charges have been filed against you.
How Much does It Cost to Hire Orlando Drug Crime Lawyers?
The amount that Orlando drug crime lawyers charge for their services will depend on the case they are working on. Generally, the more complex and difficult the case, the greater the legal fees. However, don't let these fees put you off seeking the legal representation you need. At The Law Place, we offer competitive rates. Our lawyers only act with the best interests of our clients at heart.
To learn more about our fee structure, you should reach out to one of our lawyers. In your free consultation, we can explain our fee structure to you in greater detail and answer any questions you may have.
Contact a Drug Crimes Lawyer at the Law Place Today!
If you have been arrested for a Florida drug offense, you need to contact our defense attorneys now. Facing drug crime charges can be a frightening time, but you don't have to go through the process alone. At The Law Place, we have an attorney who can represent you in a Florida drug court. We can guide you through the process and fight to get your drug offense charges dropped.
To learn about pre-trial intervention options and to schedule your free case evaluation, phone us now at (941)-444-4444.